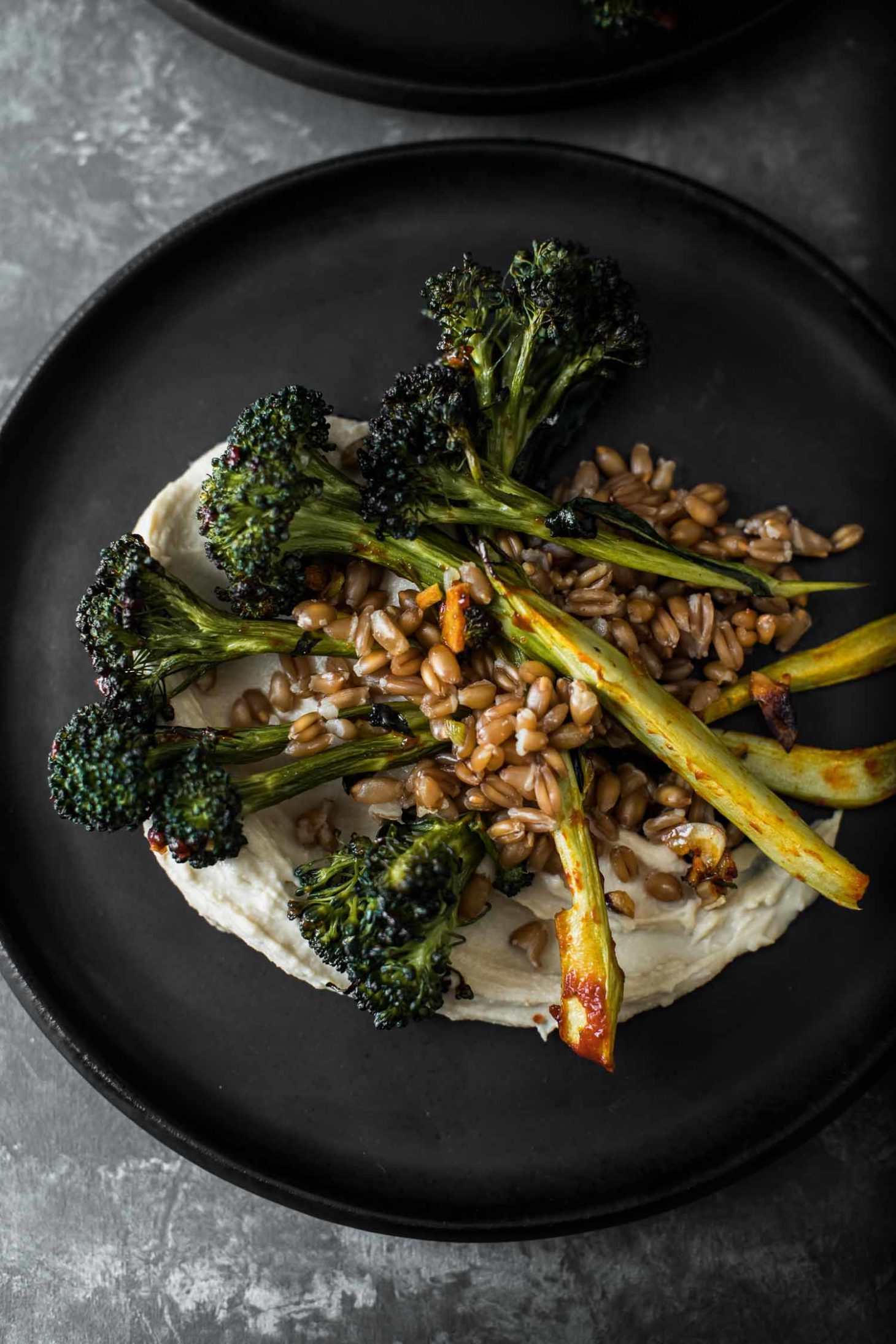 I'm popping in today with this quick recipe that banks on the chili roasted broccoli I posted a couple days ago. To be honest, this feels like phoning it in a bit. BUT, these are two items I am never without: cooked grains and hummus. Add some kind of vegetable and I'm set (with about 50% of the time, an egg added too).
This is my meal right here. If you asked me what my favorite meal was, it would be some combination of this: roasted vegetables, grains, hummus, poached egg, and a crusty piece of bread (because I'm a carb lover). Don't have leftover grains and or farro? Pop down to the variations section for a bit more inspiration. One could potentially eat a version of this dish every night and it would never get old (trust me- I've been there.)
Print
Farro with Chili Roasted Broccoli and Hummus
An easy grain-based meal that comes together with the help of my chili roasted broccoli. Perfect with or without an egg.
Author:
Prep Time:

10 minutes

Cook Time:

30 minutes

Total Time:

40 minutes

Yield:

2

servings

1

x
1 recipe for chili roasted broccoli
1 cup cooked farro
¼ to ⅓ cup hummus
2 poached or fried eggs, optional
Instructions
Prepare the broccoli according to the directions. Reserve leftover broccoli to use in another meal or prep only ½ of the component recipe.
Toss the broccoli with the cooked farro and serve over a smear of hummus. Top with a fried egg if desired.
Notes
Tips + Tricks: I love farro for the texture but you could use any leftover grains you might have. I just recommend reheating them on the stove-top before tossing with the broccoli.
Chili Roasted Broccoli
variations
Protein: Eggs not your thing? Try frying tofu or you could just toss in a few chickpeas or white beans. A smattering of toasted nuts would also be lovely (think crushed hazelnut or walnuts).
Grains: Farro is not for everyone (both gluten and time). If it's the gluten- swap the farro for sorghum. If it's the time, use quinoa, millet, or bulgur. If you're using protein, you could also leave the grains out. I just prefer this to be a bit more grain-bowl like.
Sauce: I use the egg and hummus as a type of sauce for this bowl. It's delicious. However, if you have a cashew sauce or a homemade dressing, that's always a solid addition.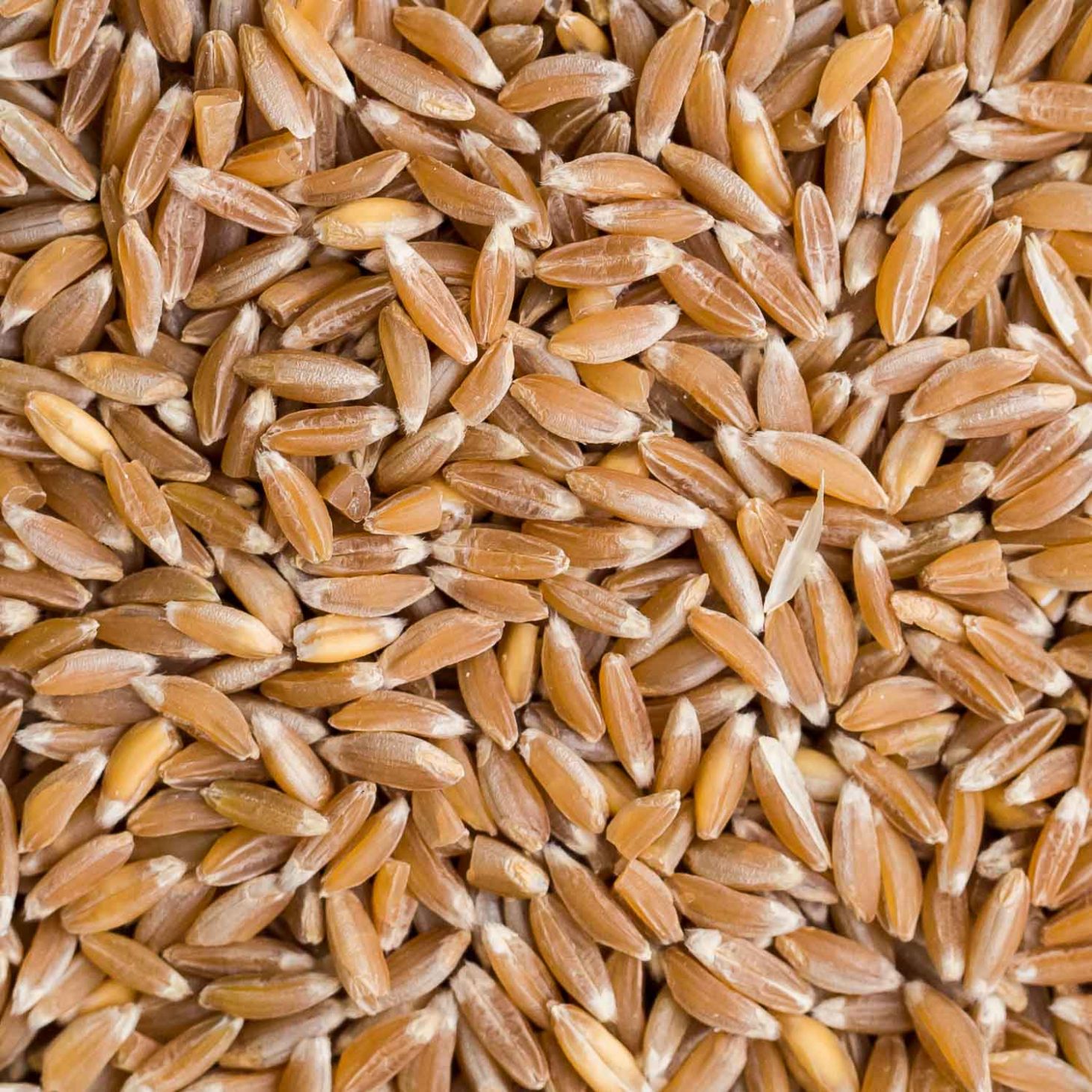 Farro is one grain that tends to stay in whole-form in my cooking. The slightly warm and nutty wheat berry is perfect for salads, stews, and bakes. It keeps a slight chewy texture but soaks up flavors of everything around it. You can also crack farro- I use this technique for whole grain morning porridges or making a farro risotto. Cracking adds a bit of extra creaminess without any additional ingredients!
Kale Risotto with Farro
Dried Apricot Soup with Emmer
Baked Farro Risotto with Cauliflower