I am about to jump on a plane bound for Illinois. It will be the first time Mack will meet most of the family and all I'm hoping is that the plane ride goes okay. I'm actually excited to be catching the end of summer in Illinois- it's been something I miss every year (minus the humidity- I've never missed that). I always feel that there's a certain quality to small-town, slowed down summers.
In honor of heading back to the midwest, I thought I'd shared with you some of my favorite sweet corn recipes from the archives of the site. I won't ramble on again about my love of sweet corn but I will say that if you can pick some up before the season ends, do it. This is just a sampling of the sweet corn recipes I have on my site and if you want to see the full collection, pop over to the sweet corn page!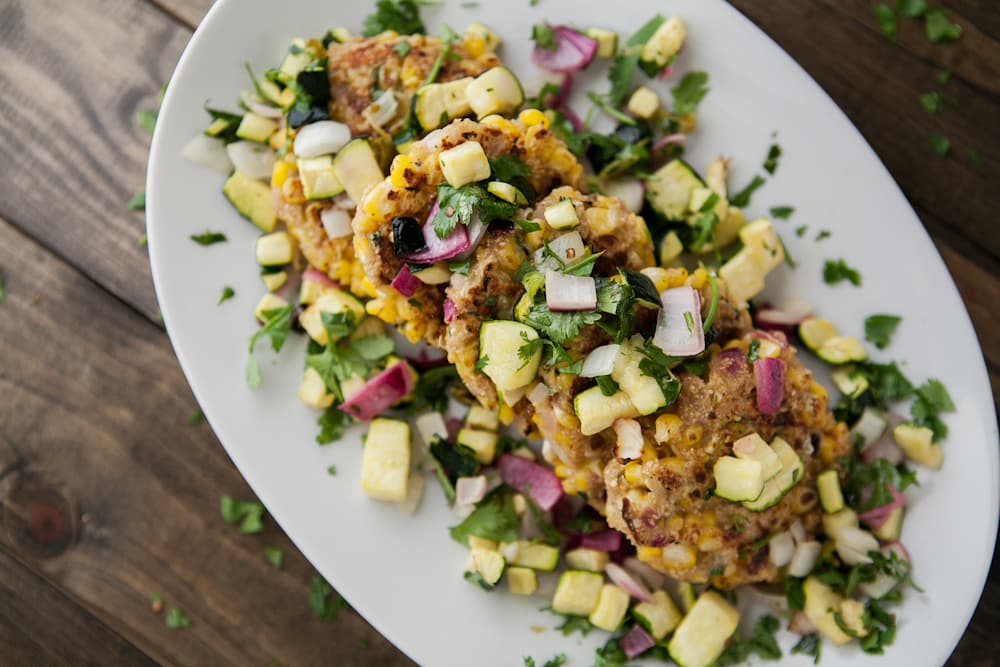 Corn Cakes with Zucchini Salsa
A bit more on the preparation side, these corn cakes are one of my favorite sweet corn recipes/summer treats and with the addition of the zucchini salsa, it's a colorful dish!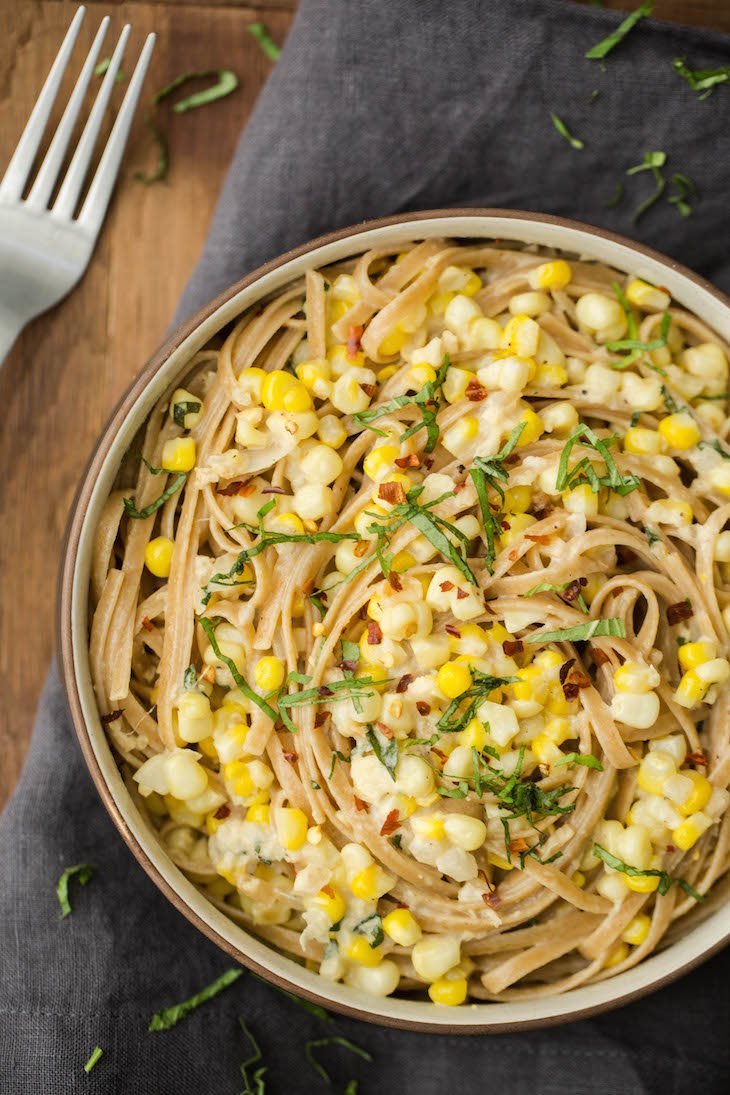 Goat Cheese and Sweet Corn Pasta
A more recent addition to the recipe archives, this pasta is easy and one in a long line of goat cheese/sweet corn combinations. A great quick, weeknight dinner.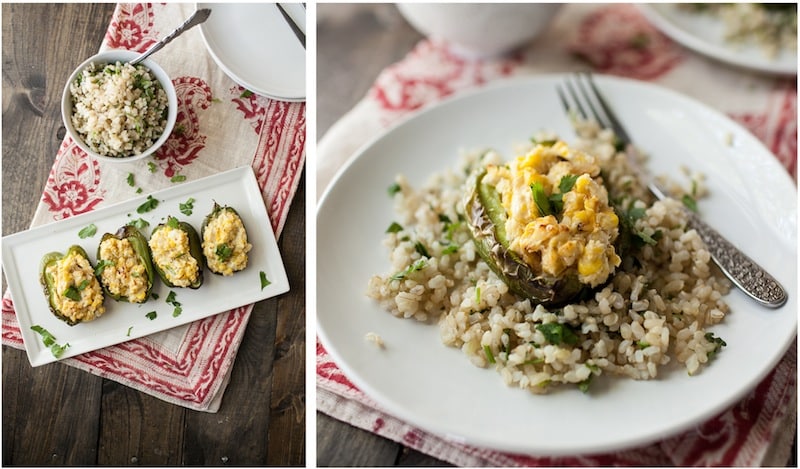 Sweet Corn and Goat Cheese Stuffed Peppers
I always eat my fill of stuffed peppers in the summer and sweet corn is nearly always in the filling. This recipe is a bit older and today I'd probably add grains but it's up to you!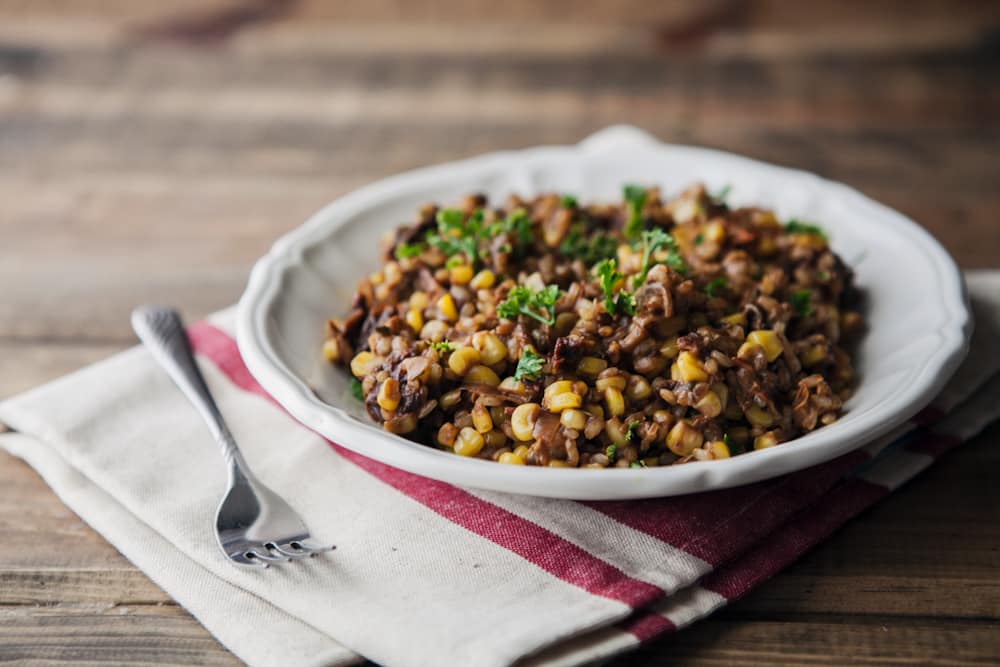 Sun Dried Tomato and Sweet Corn Farro Risotto
I'm a big fan of using farro in risotto and this dish is hearty and full of summer flavors.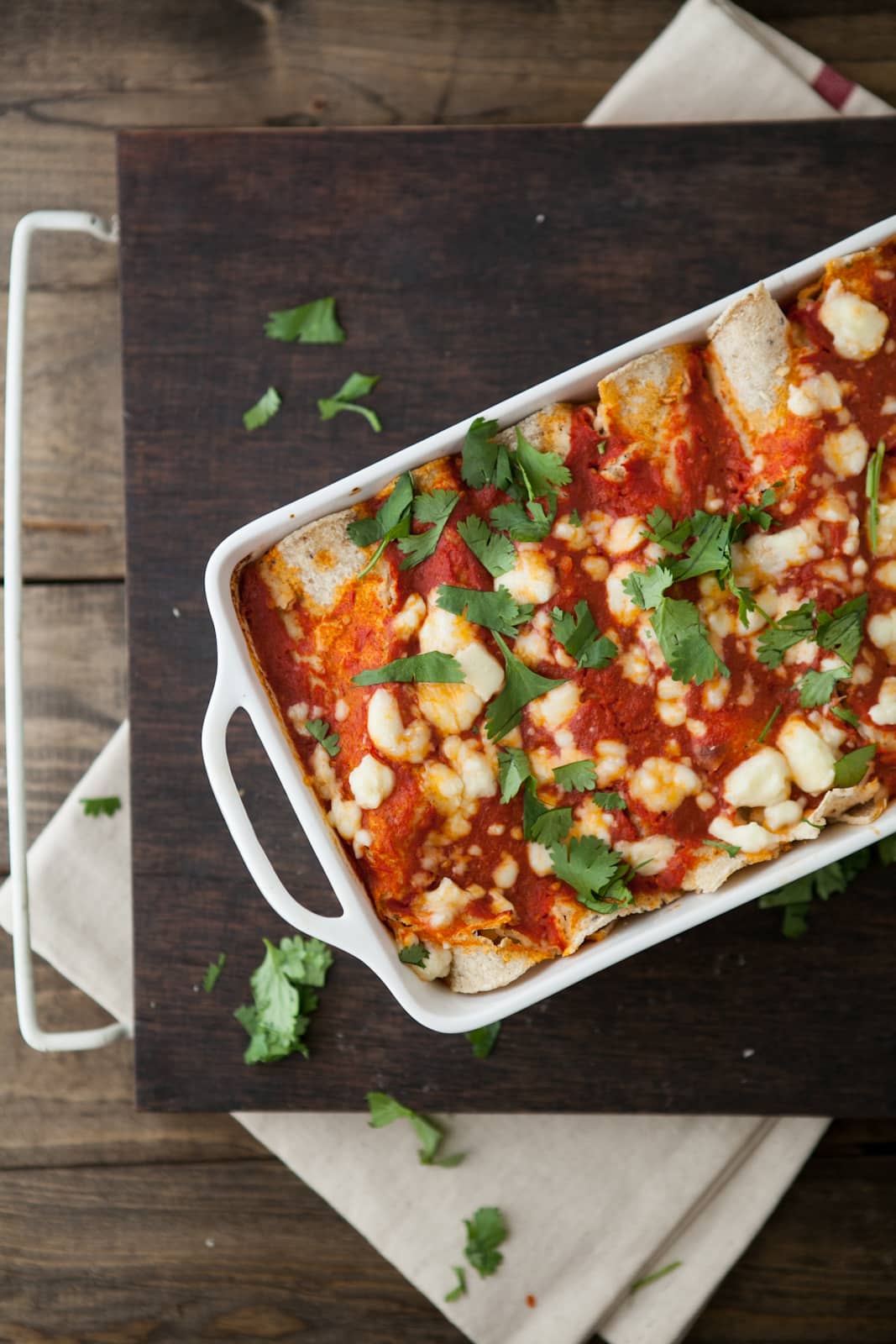 Roasted Corn and Ricotta Enchiladas
A bit on the unusual side, these enchiladas are one of my favorite enchilada variations. I'm addicted to chipotle flavor and it blends well with the smoothness of ricotta.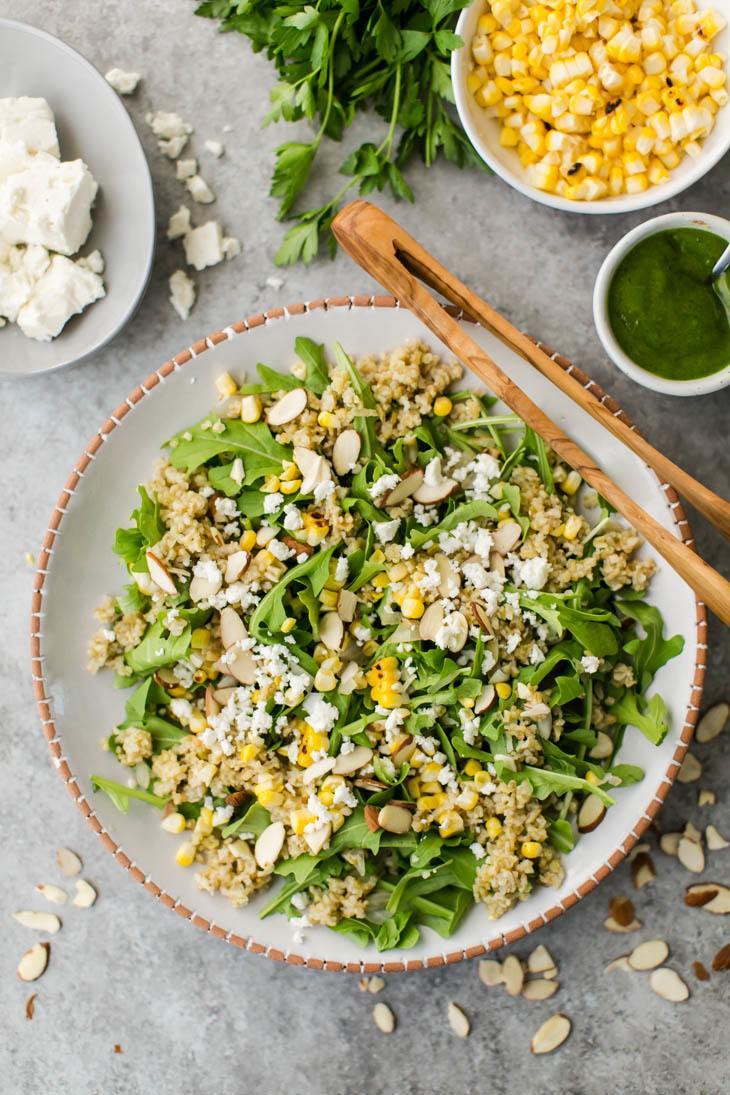 Freekah Salad with Sweet Corn and Arugula
This has been my go-to summer salad. If you haven't tried freekah before, this is a great starting point. Freekah and sweet corn make for a wonderful combination.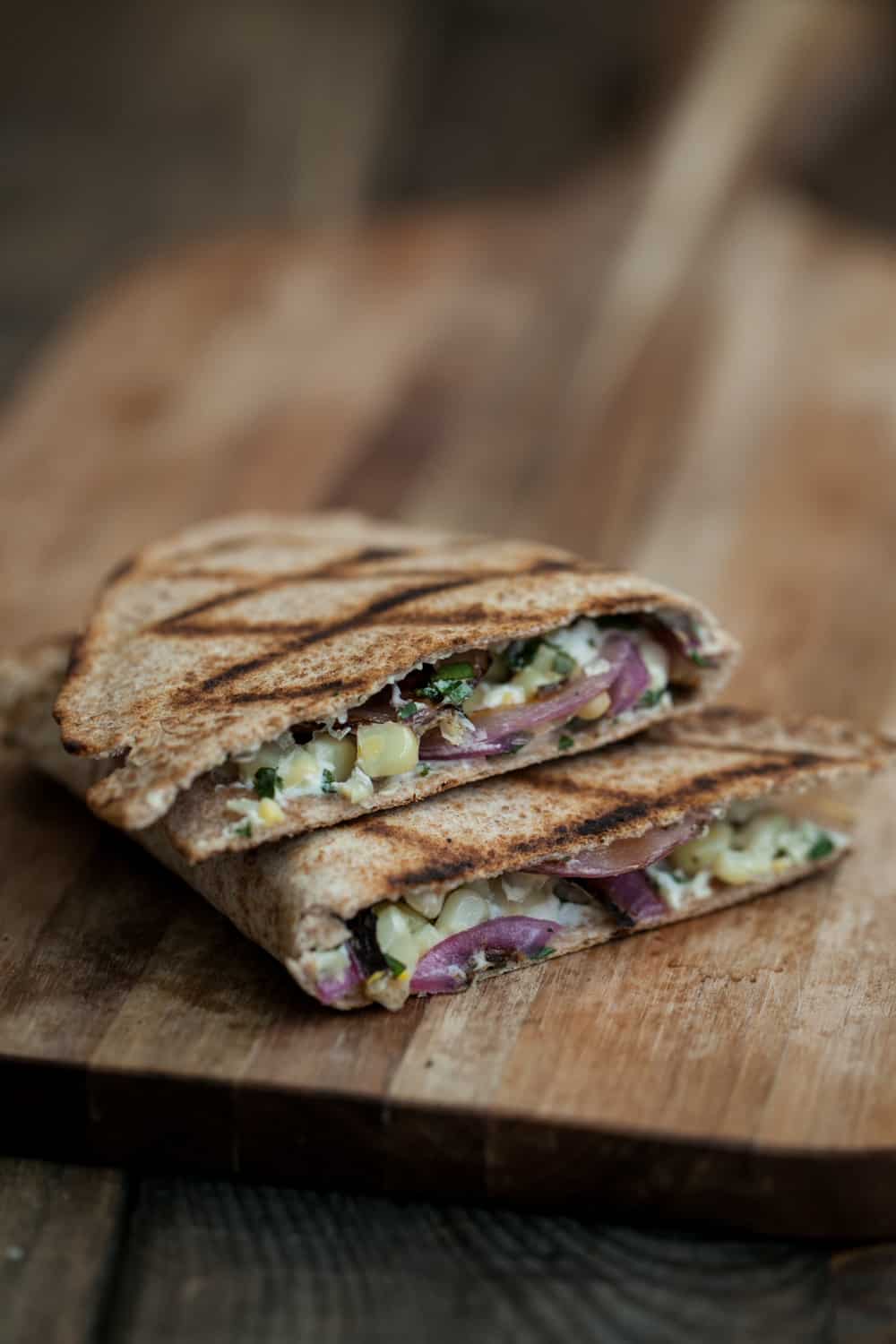 Grilled Corn, Onion, and Cilantro Goat Cheese Quesadilla
I'm constantly making quesadillas and this is a bit more extravagant than what I would normally make. However, it's well worth and one of my favorite sweet corn recipes.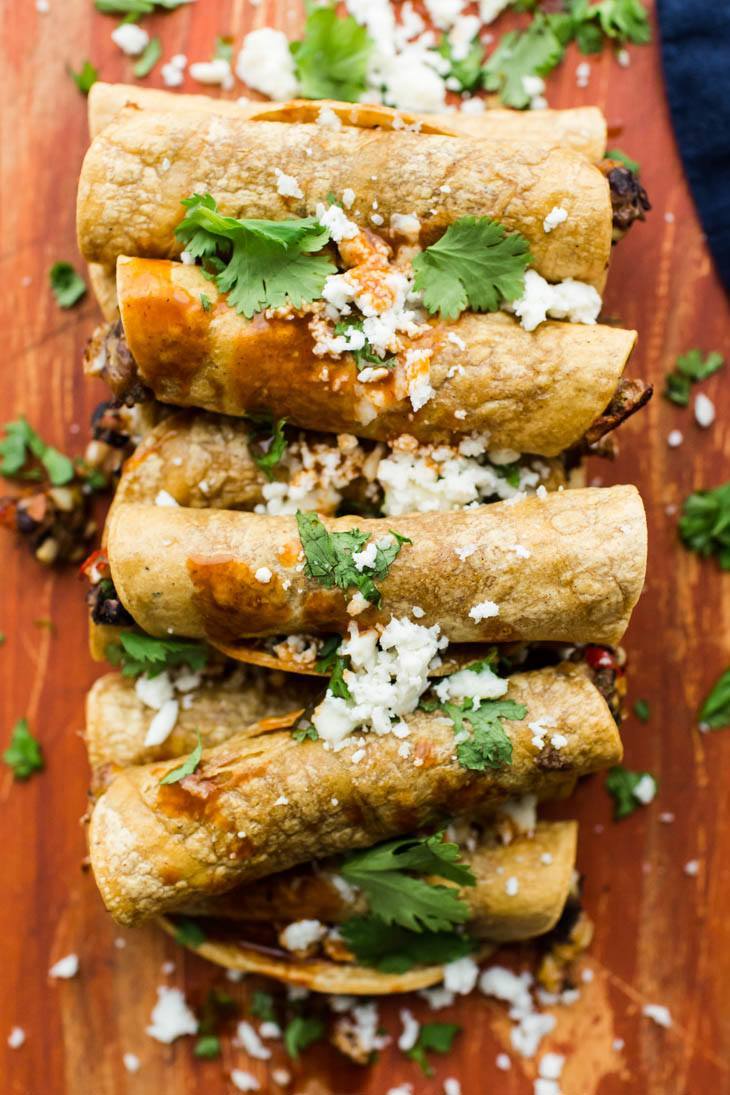 Sweet Corn and Black Bean Baked Taquitos
While corn isn't featured prominently here, it definitely adds and makes the insides a bit more filling. Try these for a great movie night snack.
Sweet Corn Recipes From around the web that I love:
Tostadas with Sweet Corn Hummus from Love and Lemons
Sweet Corn, Peach, and Cherry Salad from Flourishing Foodie
Sweet Corn and Black Bean Tacos from Cookie and Kate
Baked Green Chilaquiles with Sweet Corn + Summer Squash from The Bojon Gourmet
Sweet Corn Arepas from The Fauxmartha