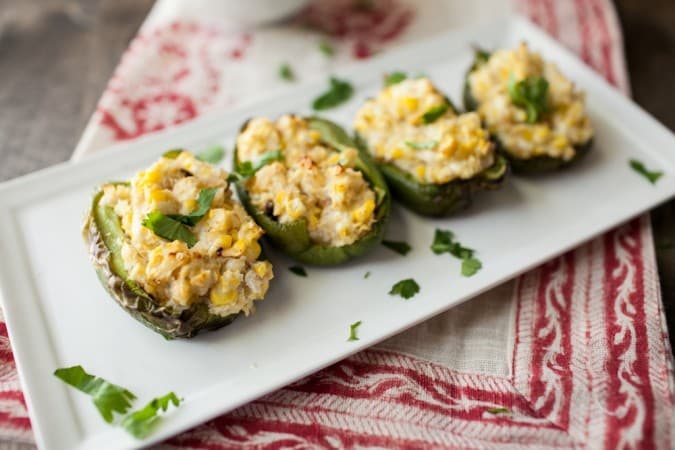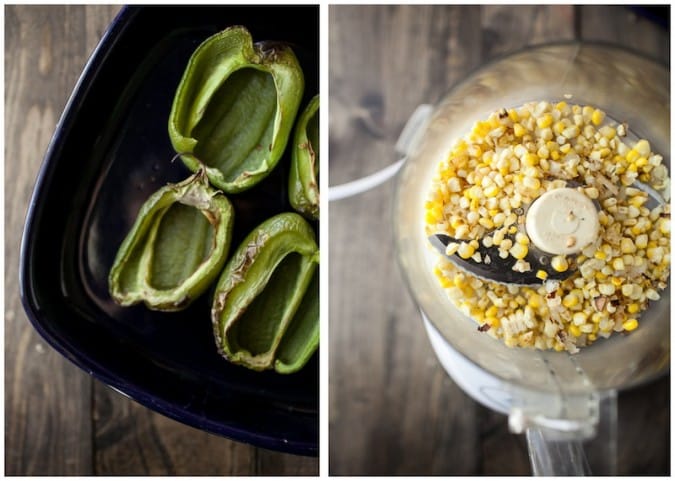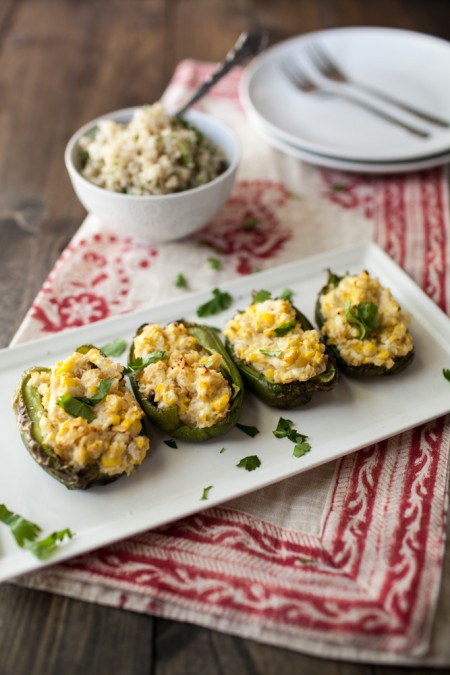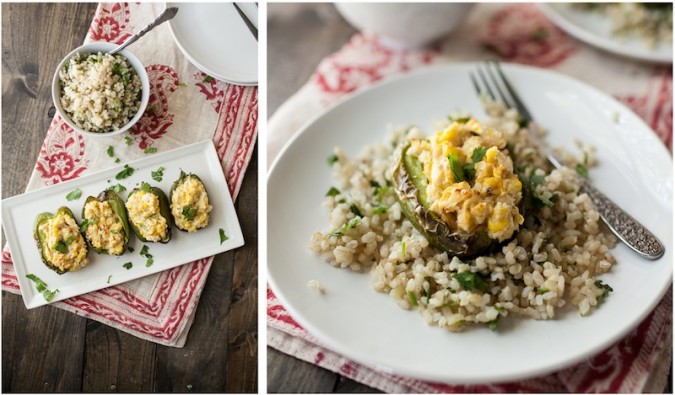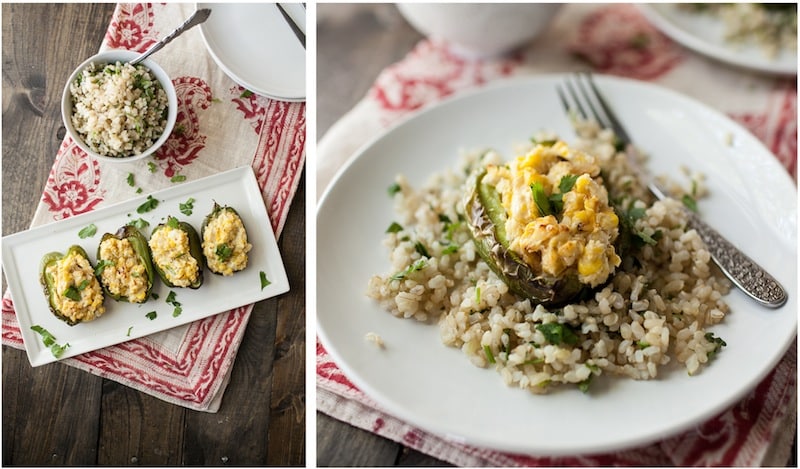 It's one of those days where words and I aren't friends.  My brain needs a bit more time (and coffee) to start formulating ideas, to-do list, and blog post.  So until that happens, enjoy these photos and this lovely recipe.
These peppers are not your traditional stuffed peppers and instead full of corn and cheese.  It doesn't take much goat cheese but you could sub another cheese in (but I'd keep with something that has a creamy consistency).  Also, I made these with regular green peppers but next time I'll be using roasted poblanos.
Hope everyone has a great start to their week!
Print
Sweet Corn and Goat Cheese Stuffed Peppers
Ingredients
Peppers:

2

Sweet Green Peppers or Poblanos

1 tablespoon

olive oil

½

medium onion

3

ears of corn

2 oz

goat cheese

2 tablespoons

vegetable broth

½ teaspoon

salt
Rice:

½ cup

uncooked brown rice
Zest and juice from one lime

⅓ cup

cilantro
Instructions
Heat broiler. Slice peppers in half and remove seeds. Place under broiler for 1-2 minutes, flipping once. Remove and set aside. Reduce heat to 375˚.
Heat olive oil in a skillet over medium heat. Dice onion and add to olive oil, cooking for 3-4 minutes. Remove kernels from cob and add to onion. Cook until onion and corn is cooked through, 4-5 minutes. Let cool slightly.
Add corn mixture to a food processor along with goat cheese, veggie broth, and salt. Pulse until mixture is creamed together but still has chunks of corn.
Evenly spoon mixture in to peppers. Bake for 15-18 minutes. Mixture should be puffed up slightly and browning on top.
To make rice, cover rice with water in a medium pot and bring to a boil. Continue to cook until rice is tender, adding more water if necessary. Drain and toss with cilantro, lime juice, and zest. Server with peppers.