Sometimes I get really disappointed when I order what sounds like a fantastic meal only to find it blah.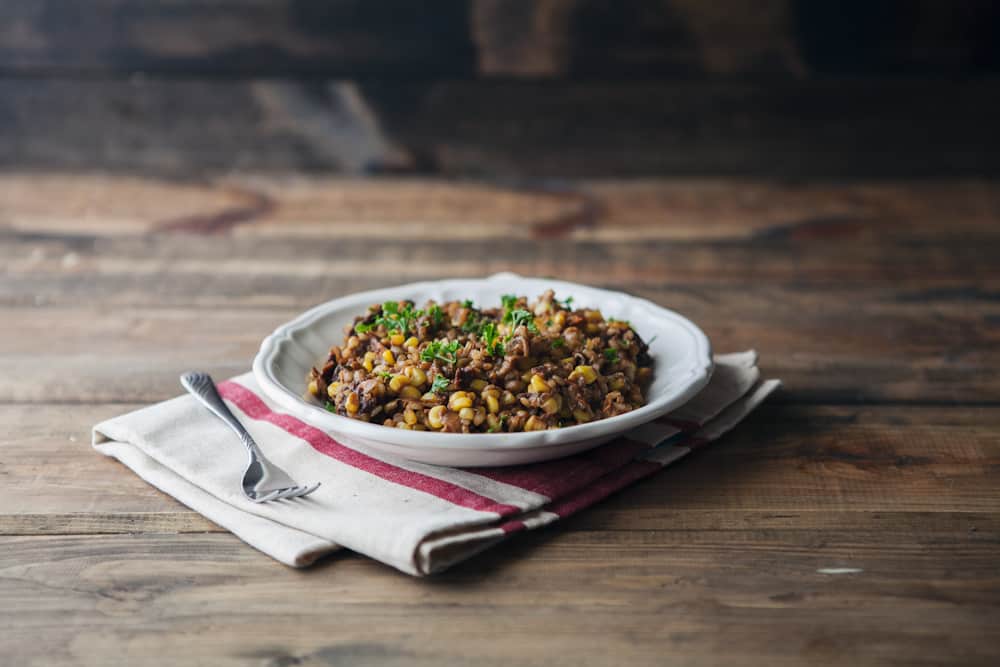 My family has our places we love to eat but there are some days that we just pick places and go. For one meal, we stopped at a restaurant that had promise for vegetarian meals. I ordered sun-dried tomato and zucchini risotto. When the plate arrived, my mouth was watering. I could barely contain myself and filled my fork with a big bite. I went to savor this first bite only to realize I couldn't taste anything over the salt.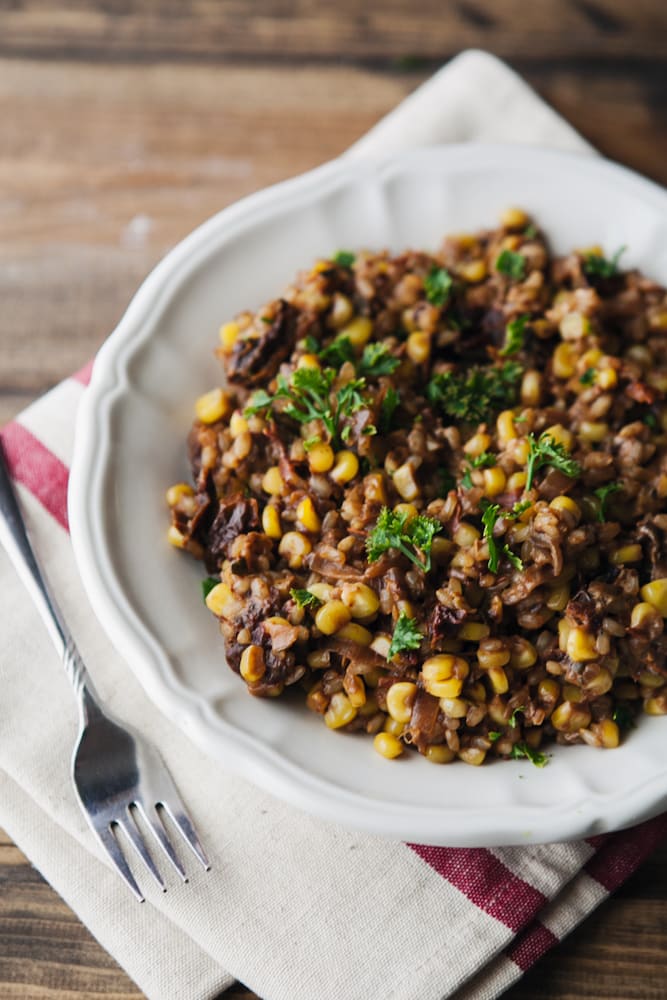 I wanted to cry. Seriously.
So, this is my very far riff of that meal (about the only thing the same is the sun-dried tomatoes.)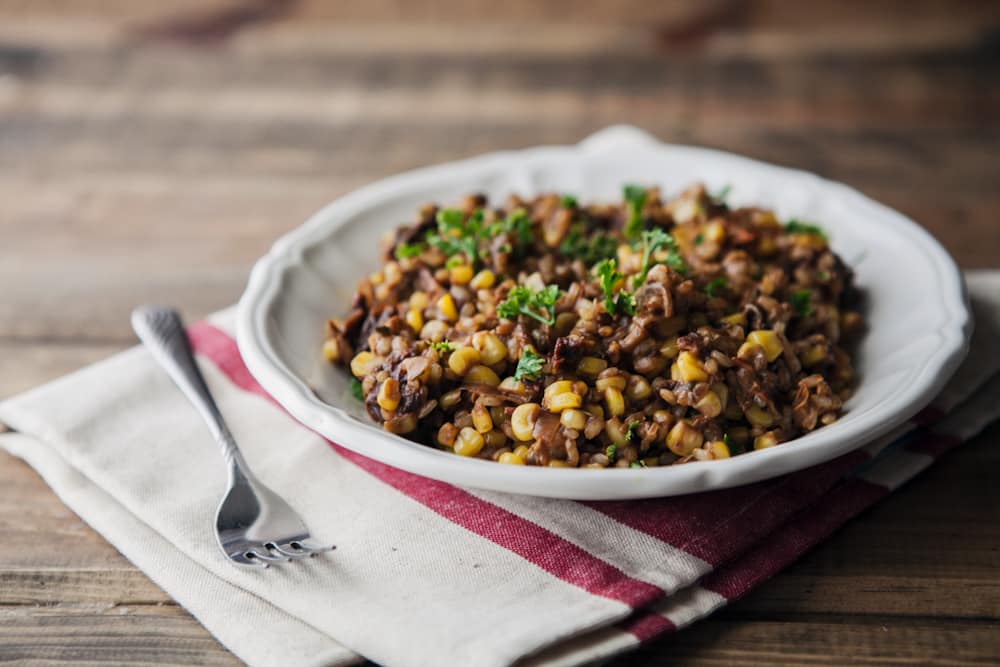 I've yet to conquer the home sun-dried tomato but trader joe's has some lovely dry-packed ones that I used for this meal. If you want to use fresh tomatoes, roast a few cups of cherry tomatoes and add in at the end. Also, if you don't like pungent cheese, you can always use a bit of cream cheese mixed with some parmesan to get that creamy texture.
Print
Sun-Dried Tomato and Corn Farro Risotto
Prep Time:

15 mins

Cook Time:

45 mins

Total Time:

1 hour

Yield:

2

1

x
½ cup

sun dried tomatoes, dry-packed

2 cups

veggie broth

2 cups

water

1 tablespoon

olive oil

1

shallot, minced

2

ears sweet corn

¼ cup

white wine

¾ cup

farro

2 tablespoons

rosemary, fresh

⅛ teaspoon

salt

2 oz

goat cheese (or gorgonzola, cream cheese, or other creamy cheese)
Instructions
In a sauce pan, heat dry-packed sun dried tomatoes, water, and stock. Reduce to low and let simmer while you continue to cook risotto.
Heat tablespoon of olive oil over medium heat. Add shallot and sauté until translucent and fragrant, about 3 minutes. Stir in sweet corn and continue to cook until lightly browning, 4-5 minutes. Keeping heat over medium, add wine and let cook until almost evaporated. Add farro and ½ cup of the stock. Continue to stir until the farro absorbs the stock. Continue to add/absorb ½ cup stock until the farro is tender, about 45 minutes. Test farro for tenderness occasionally.
When farro is tender, stir in cooked sun-dried tomatoes, rosemary, and salt. Cook for 1-2 more minutes then remove from heat and add in goat cheese. Serve immediately.