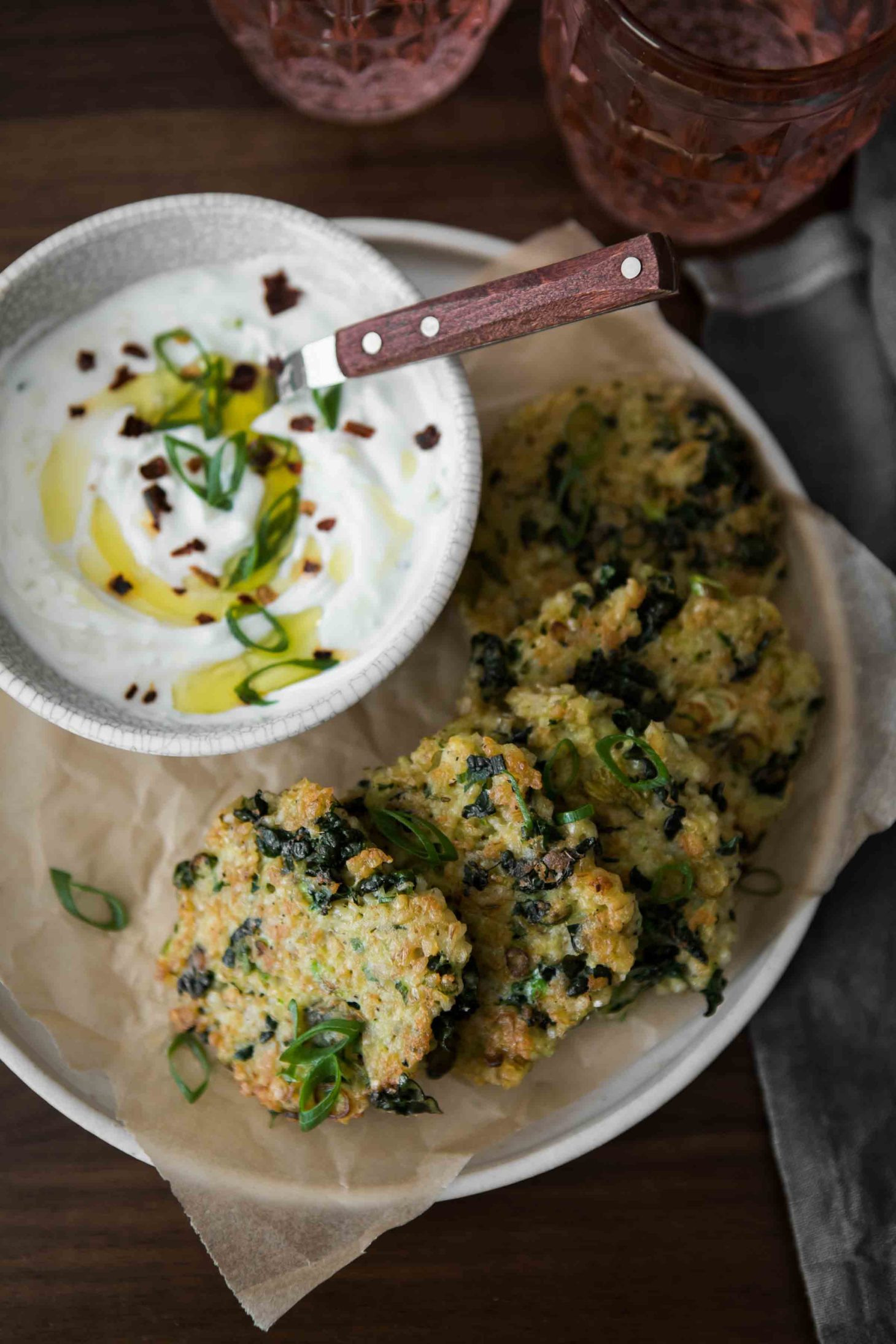 Post sponsored by Stonyfield Organic. See below for more details.
There is a part of me that feels like on a different path of my life, I would have been a farmer. I think there is nothing quite as powerful as the ability to connect with the earth enough to grow food. Even something as seemingly simple as soil is actually very complex.
There's a balance and care needed for soil and I was lucky enough to spend a couple of days with Stonyfield discussing that exact subject. Over the course of the trip, I had the chance to chat quite a bit with Gary Hirshberg who was one of the cofounders of Stonyfield. He is about as passionate as it comes in terms of organic and through all the stories he told, his passion really shows in the quality of Stonyfield's product (their plain Greek yogurt is a staple in our kitchen). I think what I love most is that Stonyfield is using their brand to educate and further good farming and product practices.
We visited farms (including HomeFarm for The Shed, Preston Farm and Winery, and the organic farm on the University of California, Santa Cruz) and the overall message was clear: if we want to invest in our future generations, we need to invest time and care into out soil right now.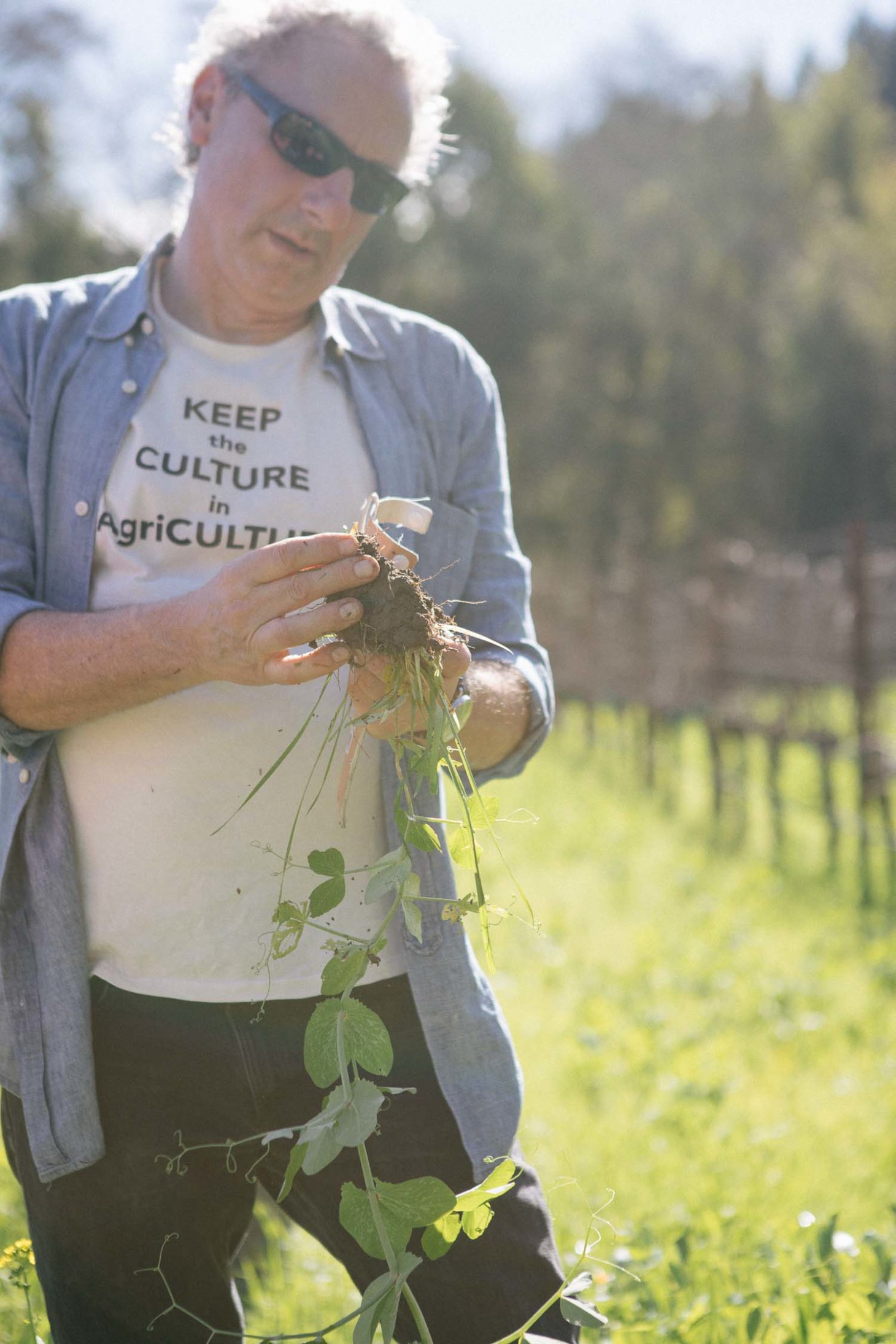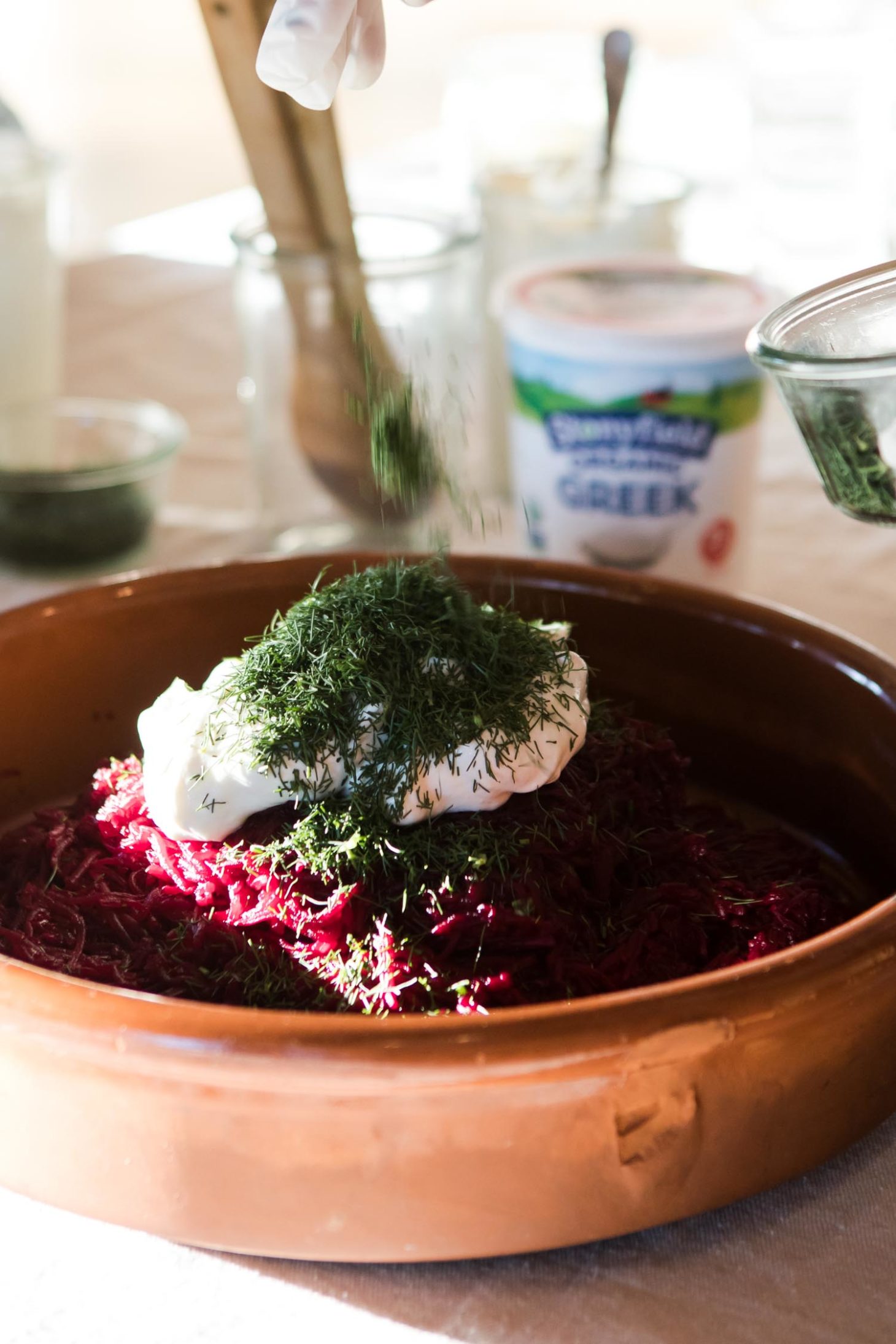 Sure, I wanted to grab your attention to this post with a delicious recipe but I really wanted to chat more about organics (which if you skip down past the recipe, you'll find the full conversation). As for these bulgur fritters- they are a must in my lunch rotation. Even if I don't have bulgur ready, it's such a quick cooking item that the fritters don't take much longer. As for the garlic yogurt- I use this on everything. I pair it with eggs, drizzle it on grain bowls, and use it as a topping for enchiladas- the possibilities are endless.
Print
Kale Bulgur Fritters with Yogurt Sauce
Perfect for leftover bulgur, these crispy fritters are the perfect lunch or dinner. Add a side salad to complete the meal.
Author:
Prep Time:

10 minutes

Cook Time:

20 minutes

Total Time:

45 minutes
Fritters
½ cup uncooked bulgur
½ cup minced scallions (roughly 4)
1 cup semi-packed finely shredded kale
¼ cup fresh flat leaf minced parsley
¼ teaspoon salt
¼ teaspoon black pepper
2 large eggs
¼ cup whole wheat breadcrumbs
Yogurt Sauce
½ cup whole milk, Greek yogurt
1 clove garlic, grated or finely minced
Salt, to taste
Instructions
Combine bulgur with 1 cup of water in a small stock pot. Bring to a boil, reduce to a simmer, and cook for roughly 8 to 10 minutes; until the water in absorbed and the bulgur is tender. Let cool slightly.

Combine the yogurt with the garlic paste and salt. Stir and let rest while the bulgur is cooking.

Place the bulgur in a bowl along with the kale, minced scallions, parsley, salt, pepper, egg, and breadcrumbs in a bowl. Let rest for 10 minutes.

Heat a large skillet over medium-low heat. Add 1 tablespoon of olive oil or ghee. Form the bulgur mixture into small, 2" patties that are about ½" thick. Place in the pan and fry on each side for about 3 to 4 minutes. The fritters should be golden and crisp. Serve with the yogurt and more herbs as desired.
Why
Organic
Organic is not something I talk a lot about but it's something that is important to me. My philosophy is first, buy what you can in terms of produce and if at all possible, buy organic (or from a farmer who you know uses organic practices but might not be certified). There are numerous reasons I support organic but the two most important in my book: it's highly regulated (compared to the term 'natural') and it takes into consideration the soil.
Soil is one of my favorite things to think about. It's not just dirt, it's an entire community that helps us grow everything. Good soil is the key to good food (and also a good environment). One way to fight climate change is through organic farming and good soil.
So why is Organic farming good for the environment? Organic practices helps pull more carbon into the soil (which is both good for the soil and for the air). Organic farms also support greater biodiversity through an increase in insects, rodents, and pollinators (everything is important!)
Also, in some ways organically farmed items can be healthier (I know this is a source of contention, but from the studies I've read, I believe it). Time Magazine has a brief, easy-to-digest overview on this topic.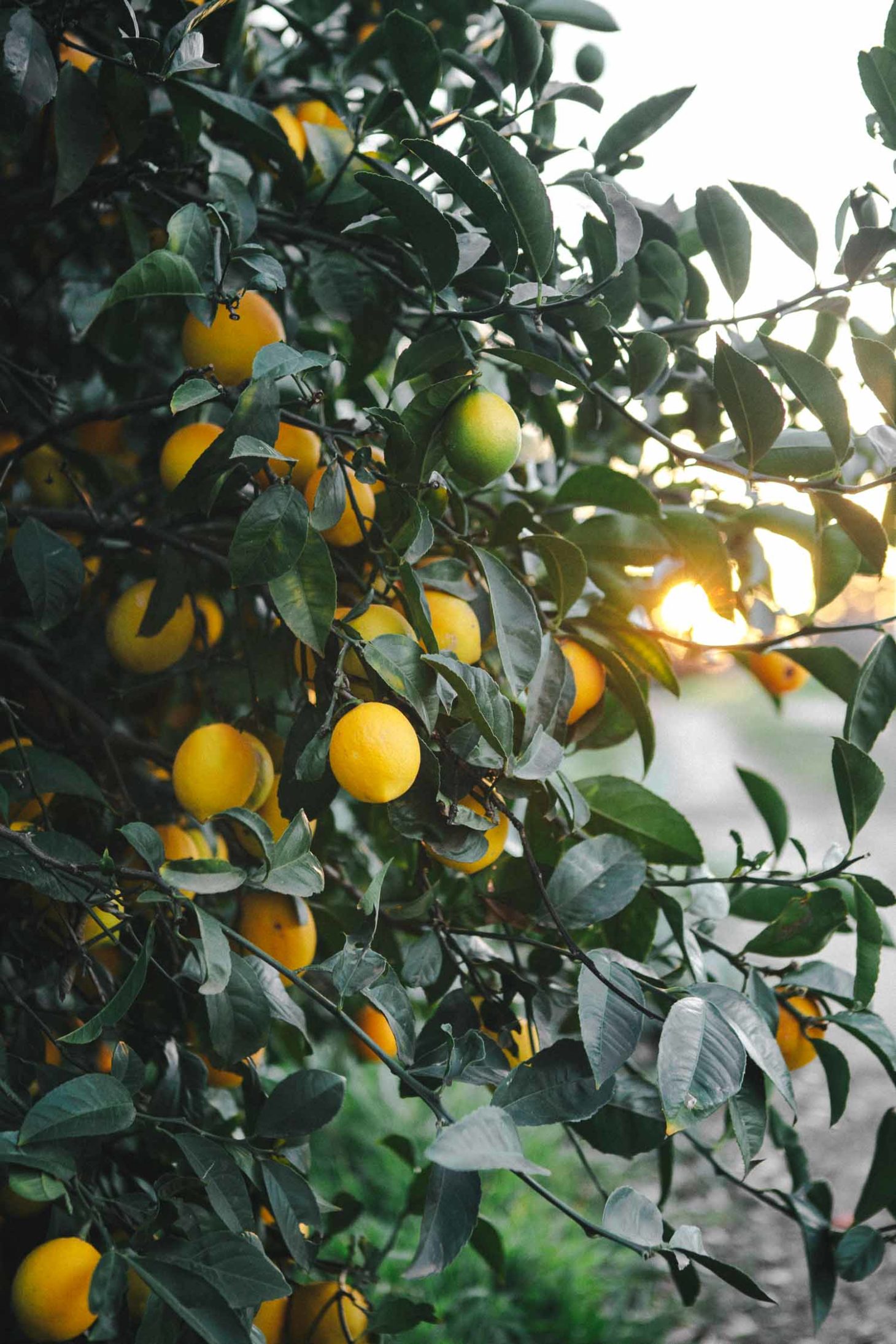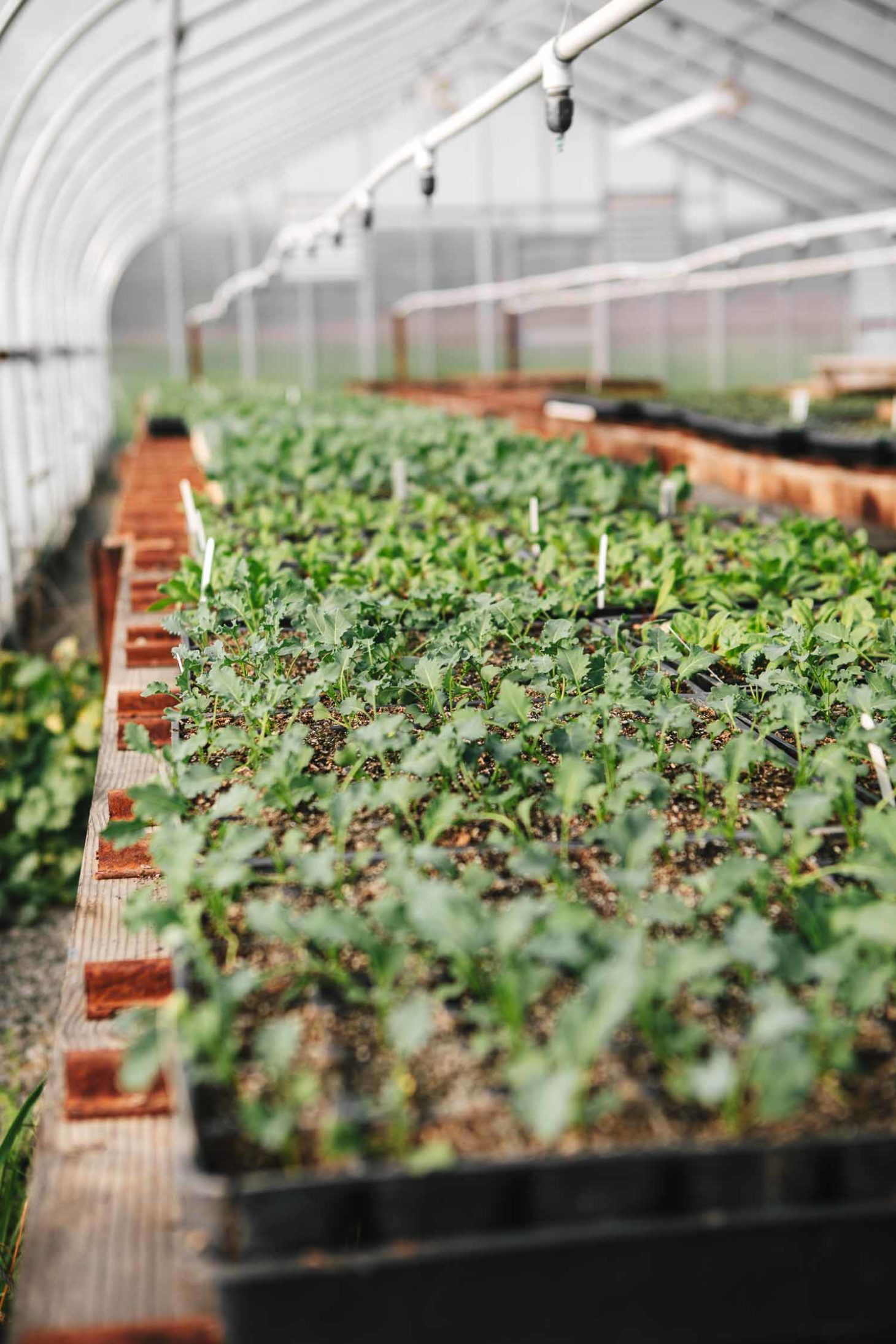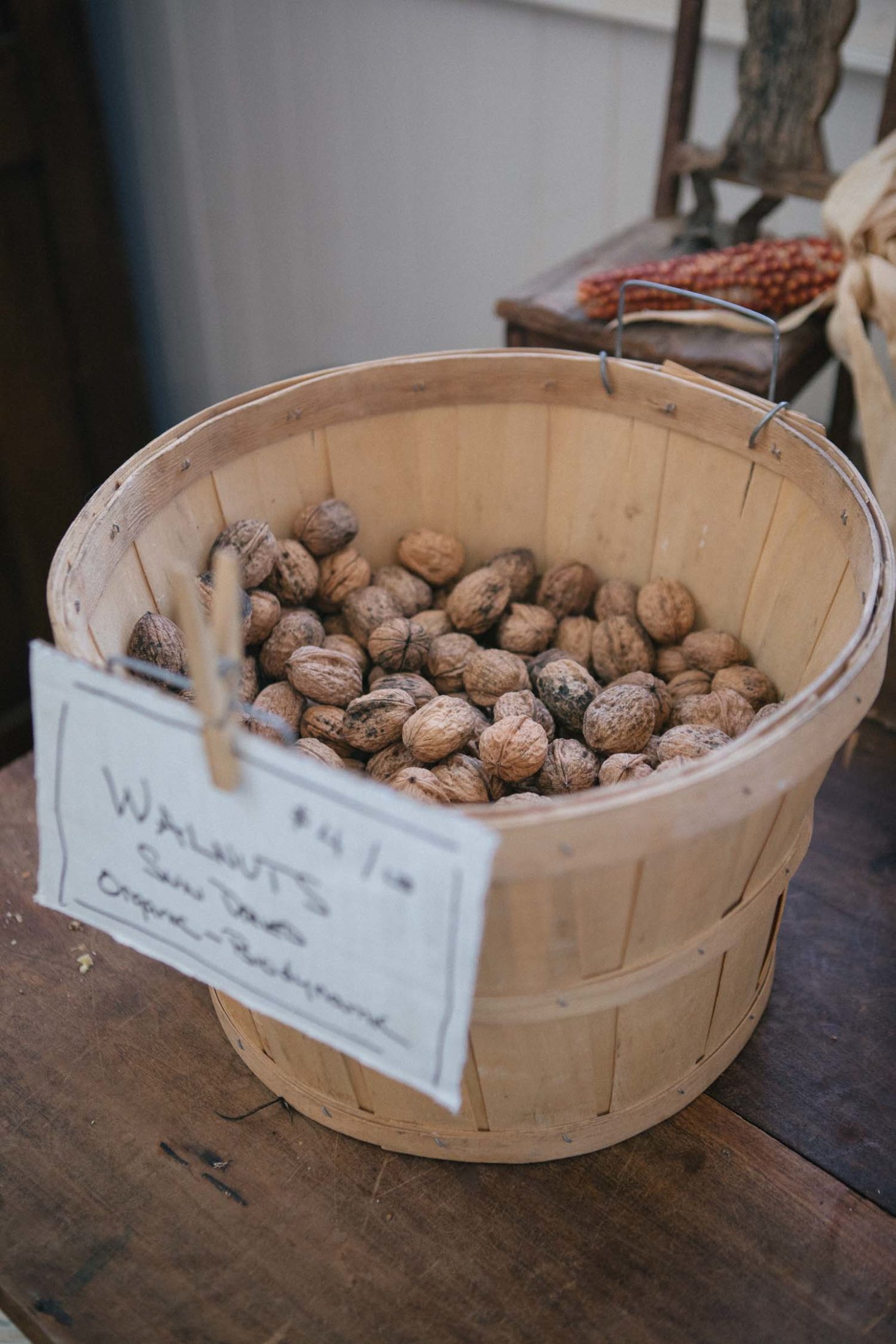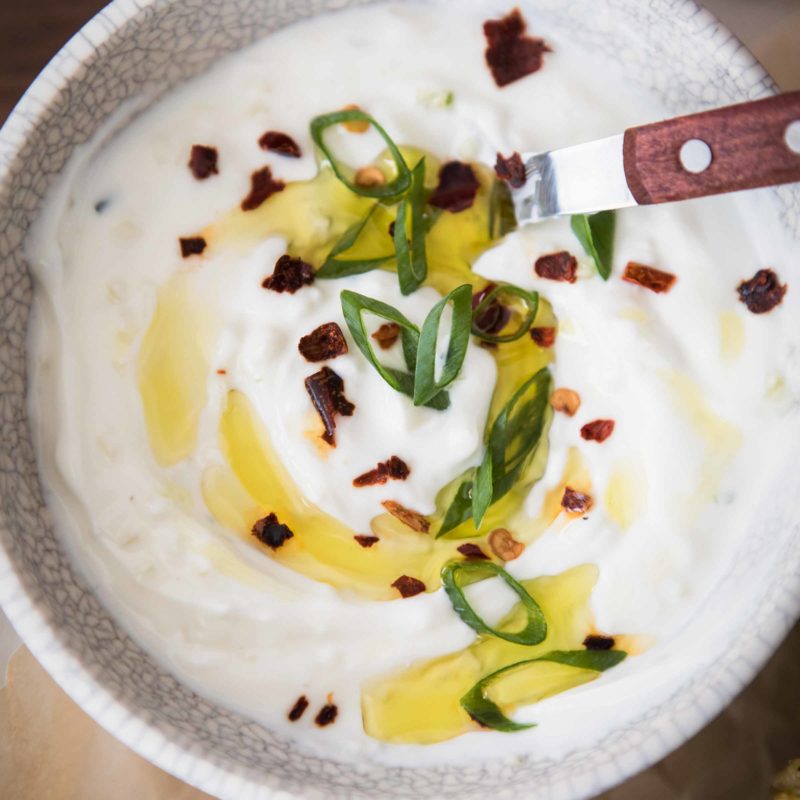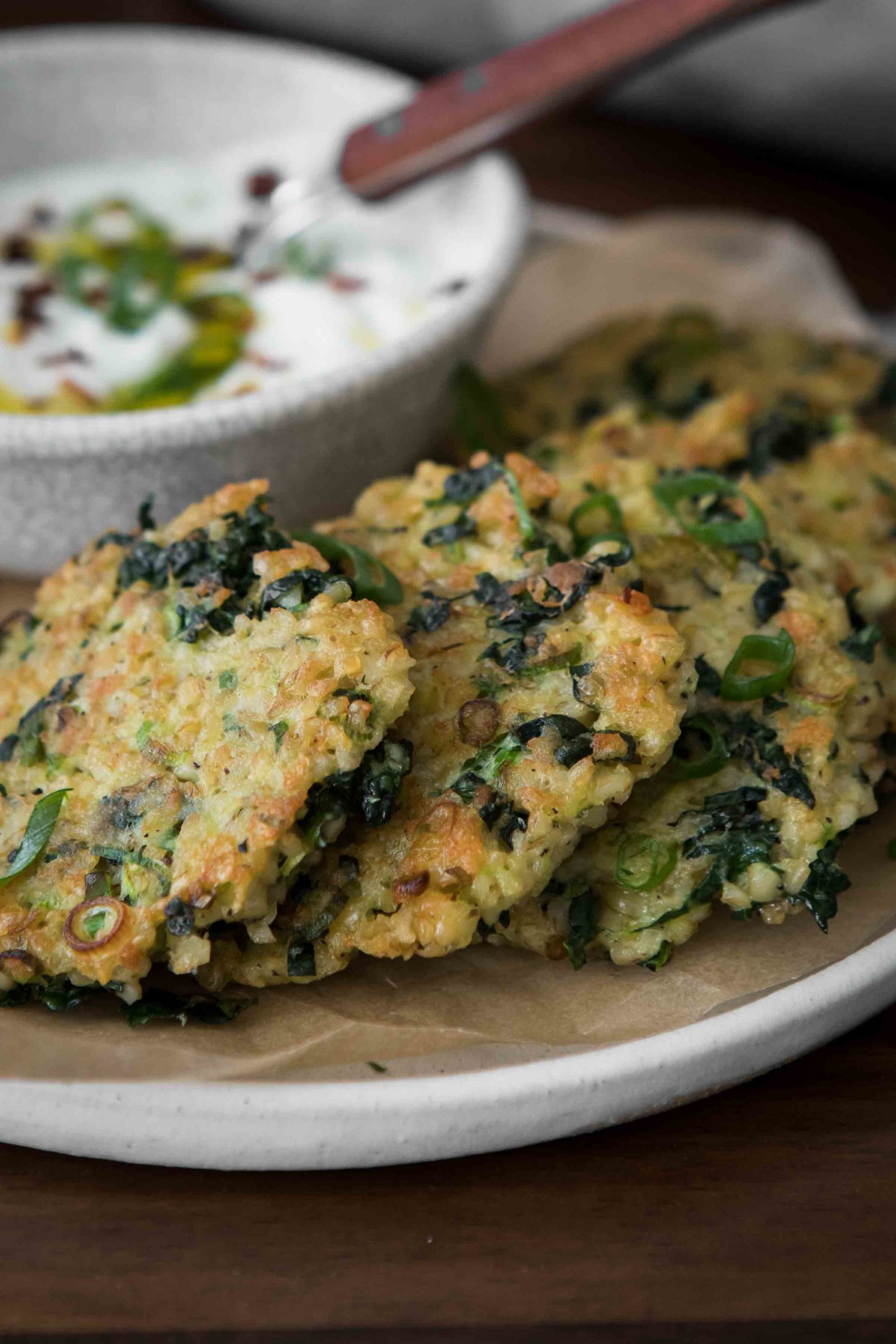 Disclosure: This recipe was created in partnership with Stonyfield Organic. All thoughts and opinions are my own. It's content like this that helps me keep this site running to provide the vegetarian recipes you see every week.