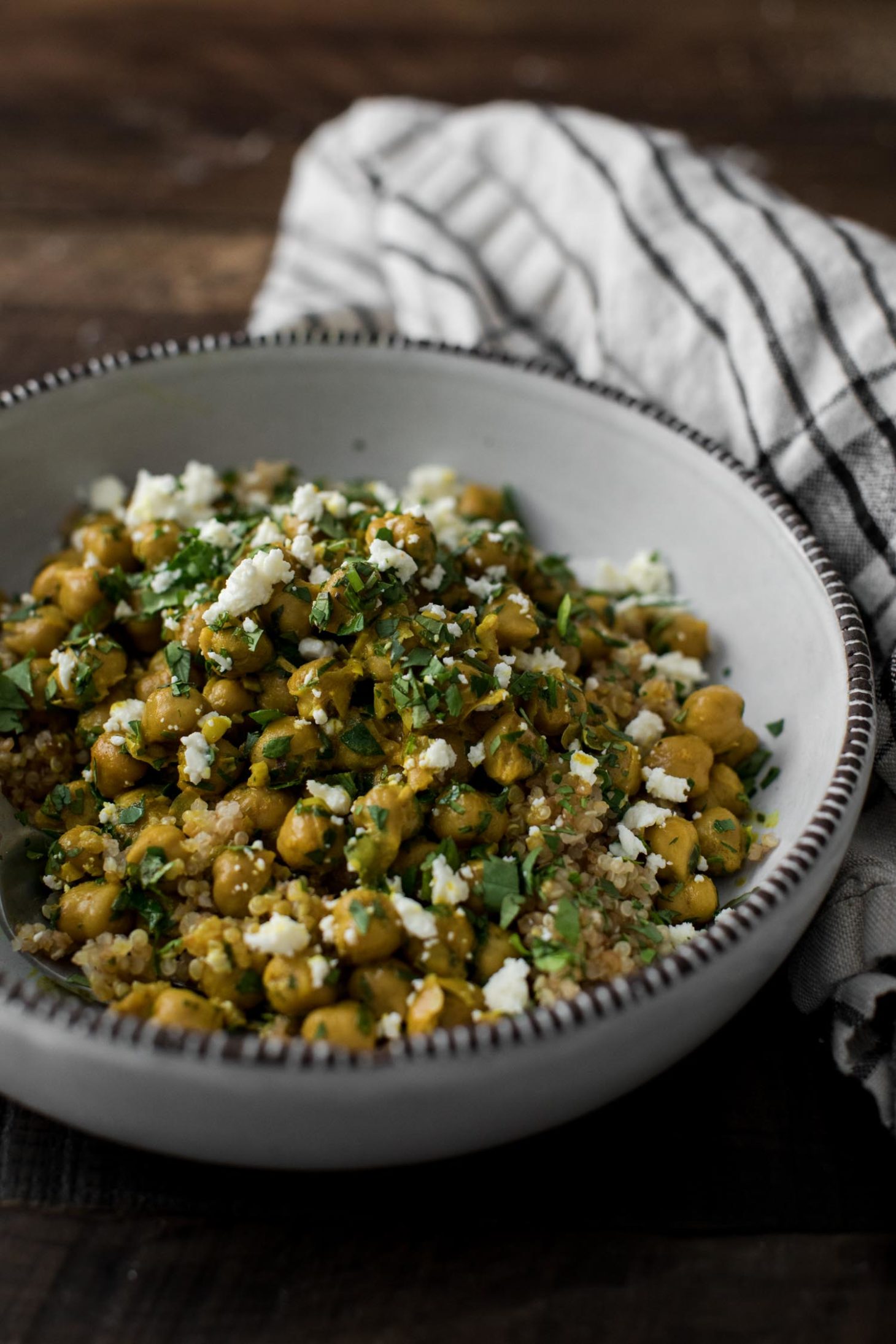 I'm sometimes hesitant to share these types of recipes on the site. It could easily be categorized as 'too simple' but I'm finding as a busy family, I crave the 20 minute meals. This recipe is a solid start for more involved meals but I find it perfect as-is.
A couple of notes. This recipe isn't very saucy. I originally made it when I didn't have coconut milk, only heavy cream. I love a bit of cream but after about ⅓ of a cup, I find things to feel a bit too rich. Of course, this recipe is also perfect with the coconut milk.
Finally, I'm sure I sound like a broken record but make or find a good curry powder blend. There is great variation among curry flavors from around the world. Use these chickpea bowls as an avenue to explore a few different ones.
chickpea bowl
variations
Lentils: Replace the chickpeas with cooked brown or green lentils. I like to precook a batch of lentils for these bites and then use the other part of the lentils for this bowl.
Vegetables/Greens: These chickpea bowls make for the perfect meal base. During the spring, I like to add hearty greens to the chickpeas. During the summer, zucchini and eggplant. Finally, in fall and winter I like roasted squash or sweet potatoes.
Vegan: Use the coconut milk in place of the heavy cream and drop the feta.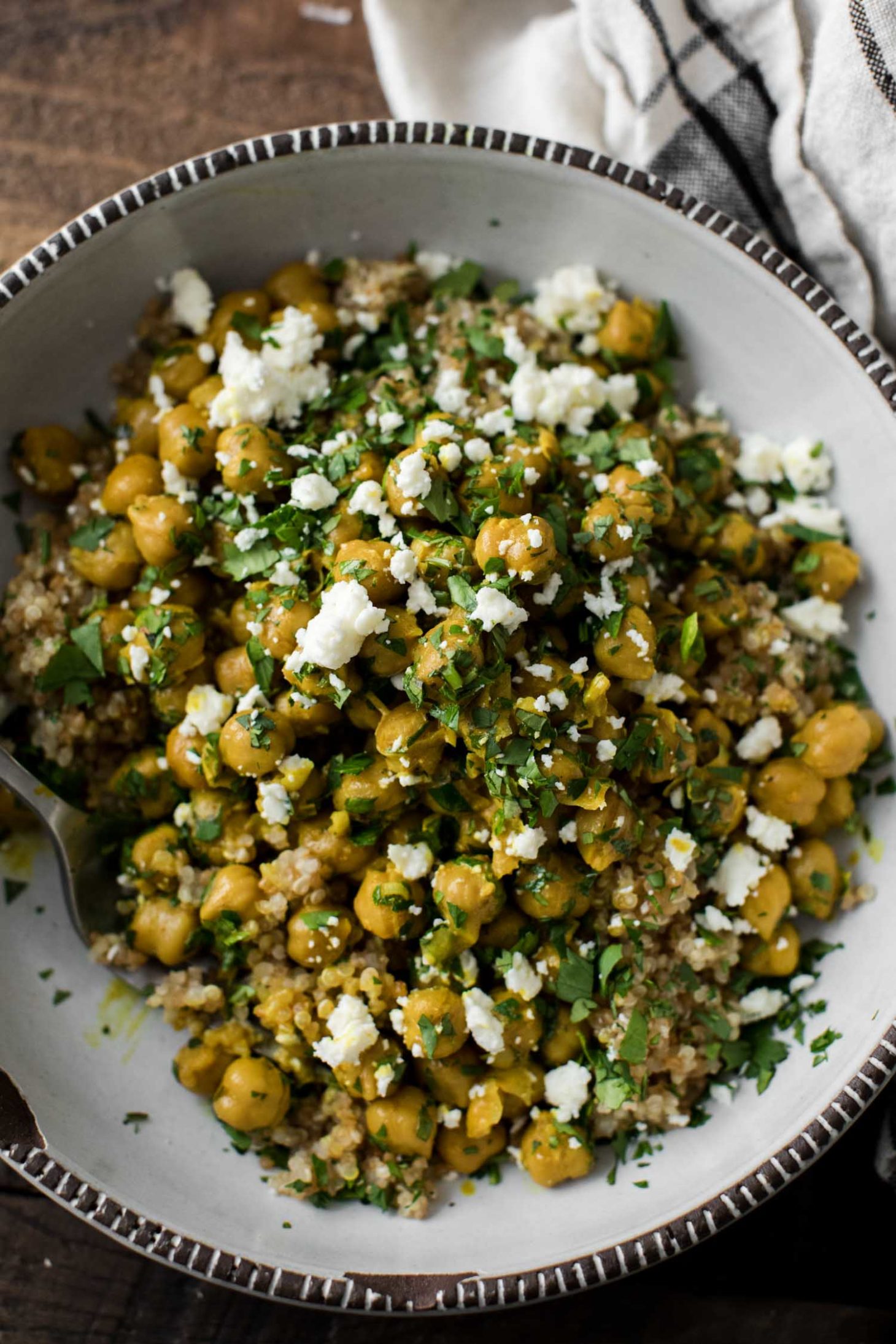 Print
Curried Chickpea Bowls with Quinoa
Author:
Prep Time:

5 minutes

Cook Time:

15 minutes

Total Time:

20 minutes

Yield:

2

servings

1

x
Chickpeas
2 teaspoons olive oil
2 shallots, minced
2 cloves garlic, minced
1 tablespoon curry powder
½ cup cream or coconut milk
2 cups cooked chickpeas (drained and rinsed)
Vegetable broth, as needed
Salt, as needed
For serving
1 cup cooked quinoa
2 tablespoons parsley
1 to 2 tablespoons lemon juice
Feta
Instructions
Heat a pot or dutch oven over medium-low heat. Add the shallot and cook for 3 to 4 minutes, until soft and fragrant. Stir in the garlic, cooking for another 1 to 2 minutes. Add the curry powder, followed by the cream or coconut milk.
Add the chickpeas and a splash of vegetable broth or water. Cook on low until the chickpeas are hot and tender, 6 to 8 minutes. If needed, add a splash or two of vegetable broth of coconut milk.
Serve the curried chickpeas over the quinoa and sprinkle with parsley/feta. Serve with lemon wedges if desired.
Notes
Tips + Tricks: If you want your chickpeas to have a bit more and/or thicker sauce, use more coconut milk or cream in place of the vegetable broth.
Use up leftover ingredients: chickpeas, quinoa, coconut milk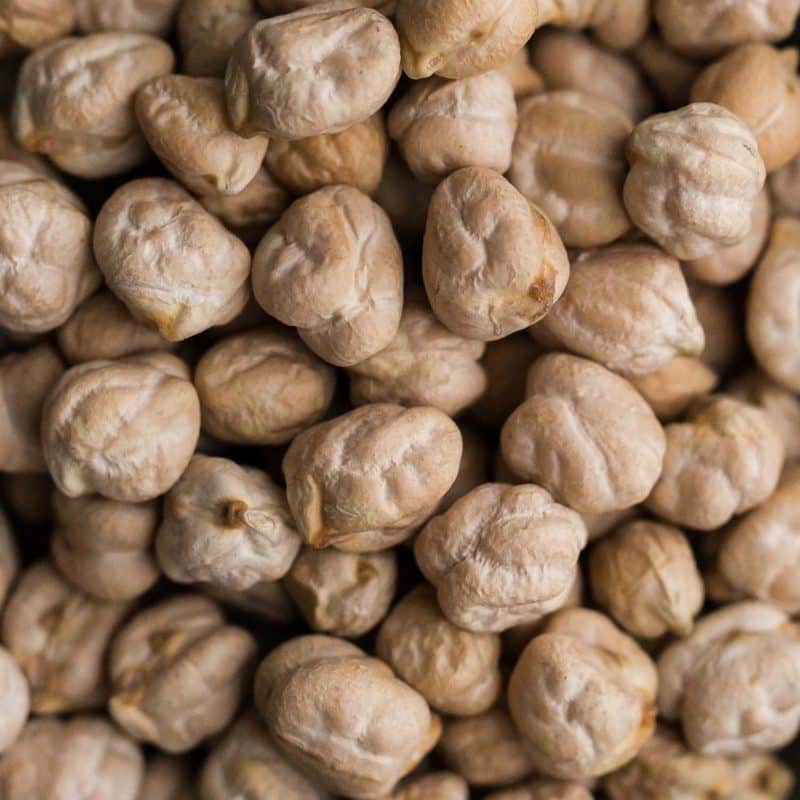 In need of more 20 minute meals? Be sure to check out the 20 minute tab on the recipe page!