For some time, I backed away from quinoa a bit. It became so popular that it was everywhere (and still is to a certain extent). I moved on from quinoa and dove into all the other grains. And yet, it still remains one of my favorite grains (especially now that it's being successfully grown in the United States.) It's great as a grain bowl base, as addition to soups and salads, and I especially love quinoa in granola. Quinoa is great with many different vegetables and fruits- a perfect all-season addition. Below are 15 of my favorite vegetarian quinoa recipes for breakfast, lunch and dinner.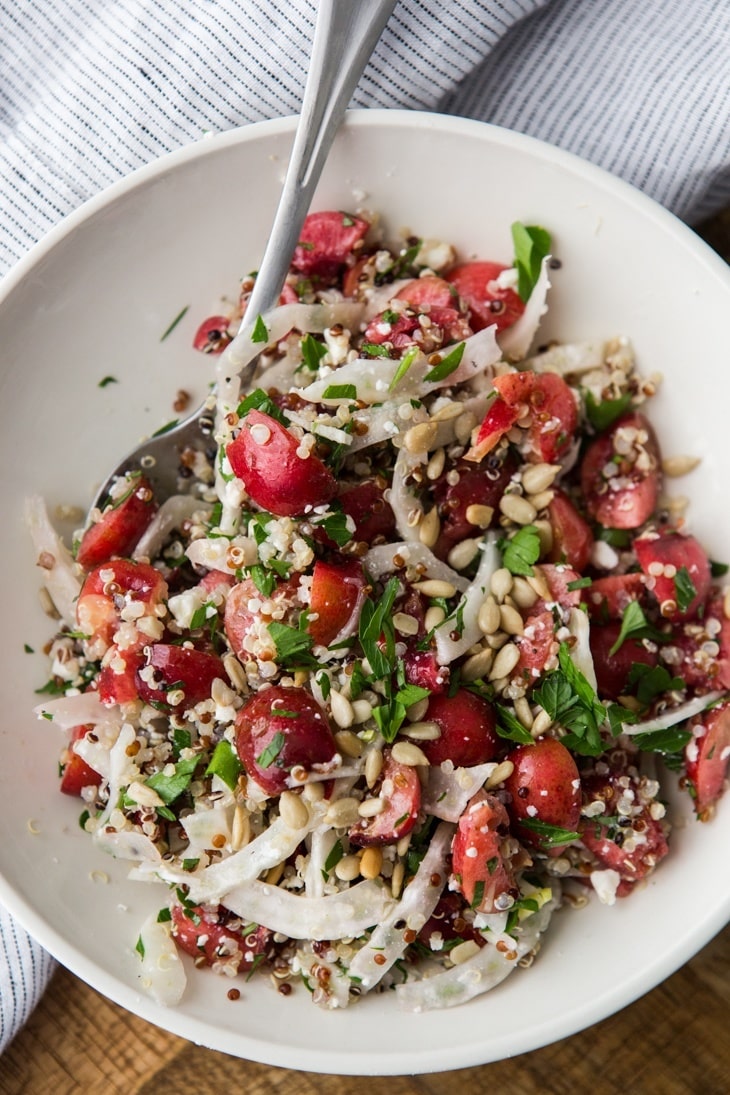 Vegetarian Quinoa Recipes
Breakfast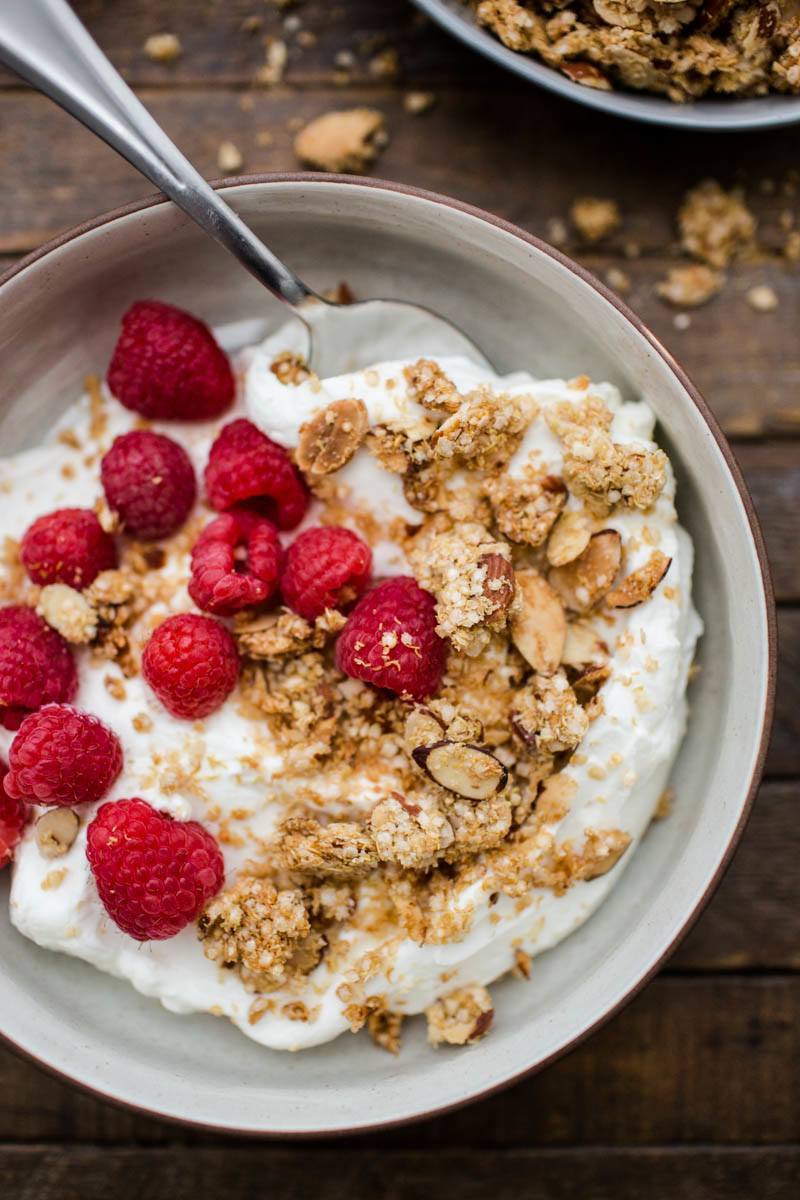 Quinoa is great for breakfast. I love using it for porridge, paired with eggs, and quinoa is even amazing in granola (either in whole form or as flakes.) Best of all, with it's quick cook time, it's a great grain for weekday mornings. Beyond these recipes, I like tossing uncooked quinoa in this granola for a nice crunch.
Lunch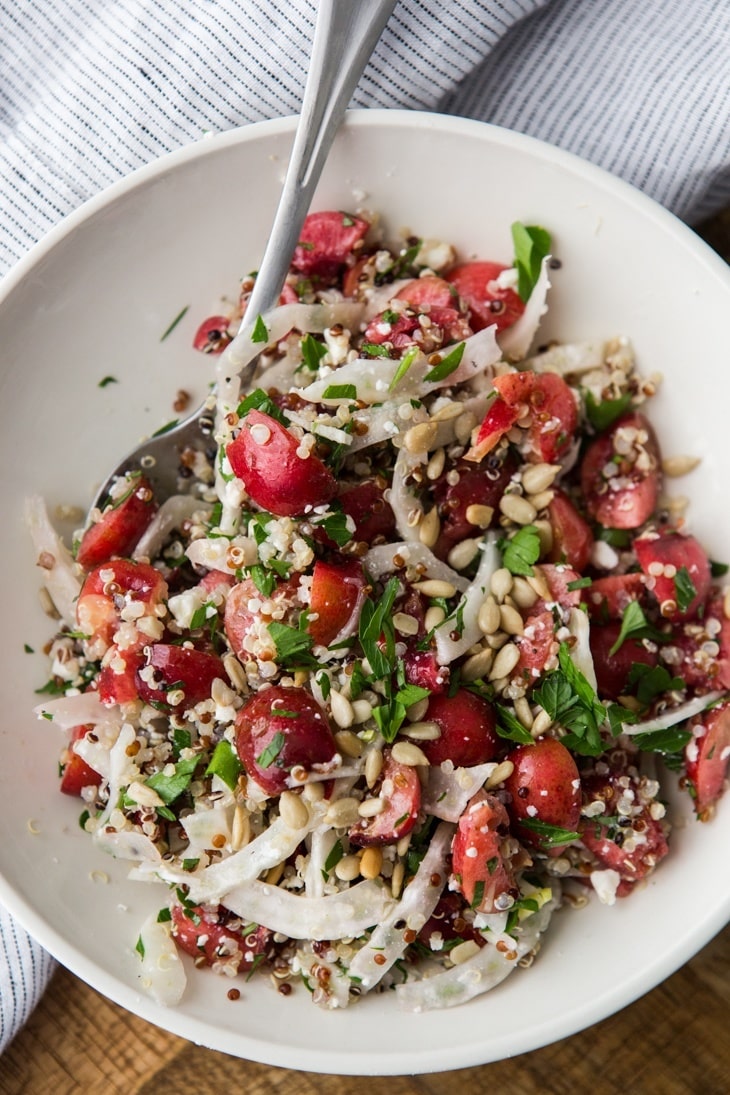 In terms of lunch, quinoa is a perfect go-to grain. I find the earthiness is a great compliment to greens and roasted vegetables in salads. It can also makes for a nice topping for soups. I like to make a large batch of quinoa for dinner and use the leftovers for a solid few lunches.
Dinner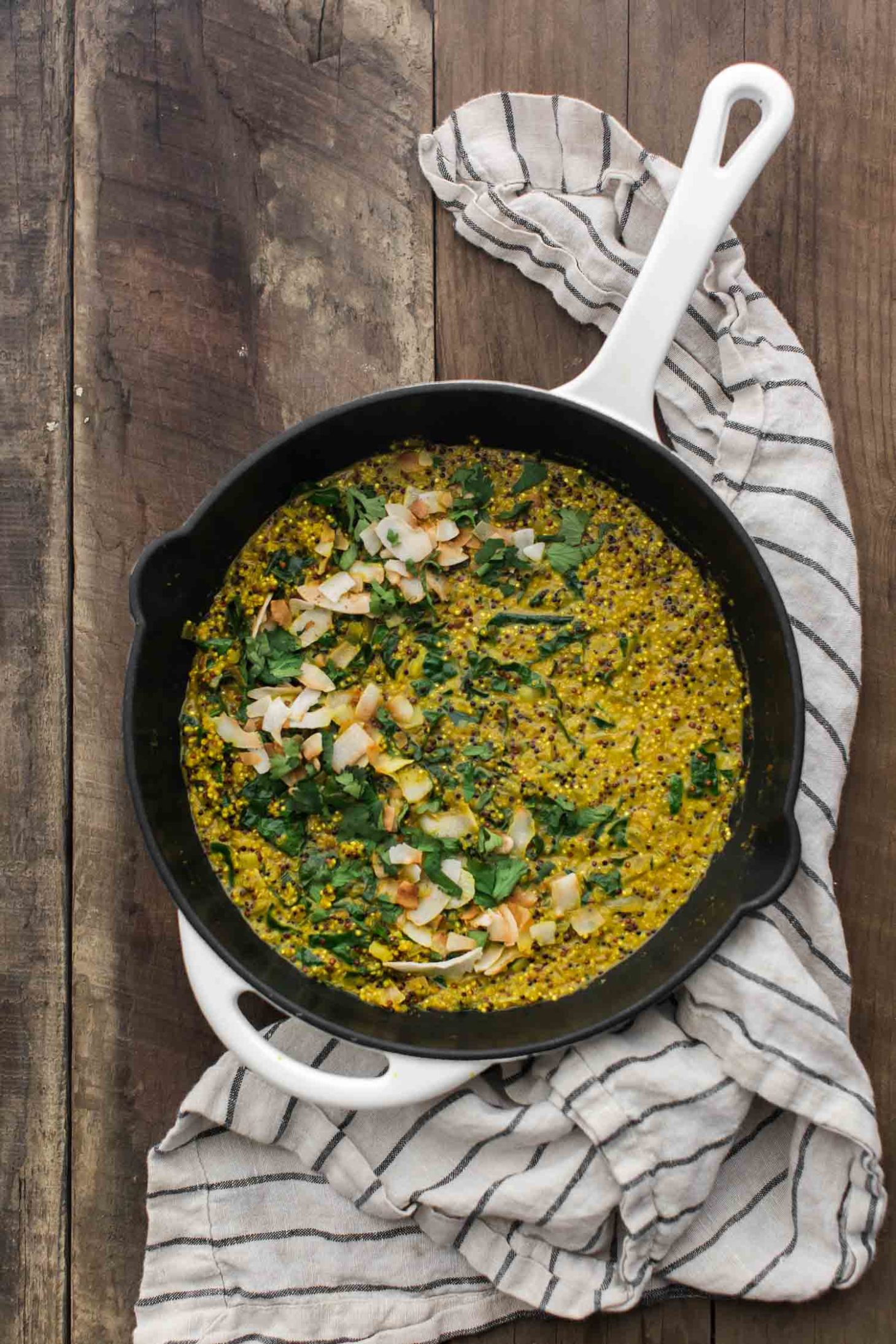 Most nights I'm making dinner with my toddler in tow which means I'm trying to get dinner to the table in less than 30. Quinoa's quick cook time is saving me most nights. Grain bowls, the base for a stir fry, and it's fun to toast and add to meals for a bit of crunch.