I had an "oh right" moment this morning.  My dog and I are currently sitting on a front porch, overlooking a lake, with only the sounds of birds to keep us company.  I'm out of cellphone reception and I'm 15 minutes from town.  I didn't realize, but I needed this.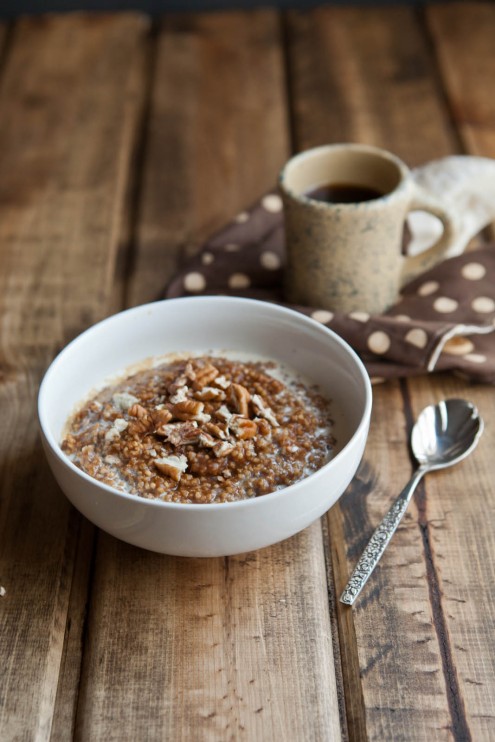 We took a hike this morning and I didn't take my camera.  It's the type of morning that's unseasonable warm for Illinois in March but there was still a slight chill in the air.  I turned around just in time to see the sun just about to crest over the hill and my first reaction was, "I wish I had my camera."  My second, "Actually, I'm glad I don't."
I know a lot of people say this, but I grew up behind the camera.  We had a partial dark room in the basement and I can't ever remember  a time when my father didn't have a camera in his hands.  My first camera was a pentax 35mm and from there on out- I always had my camera, always looking through the lens
Yet this morning was a precious reminder that sometimes life is better experienced, living in the moment.  I stood, watched the sunrise, took a deep breathe, and then continued on my hike.  It was one of those "you had to be there" moments.
A good for the soul moment.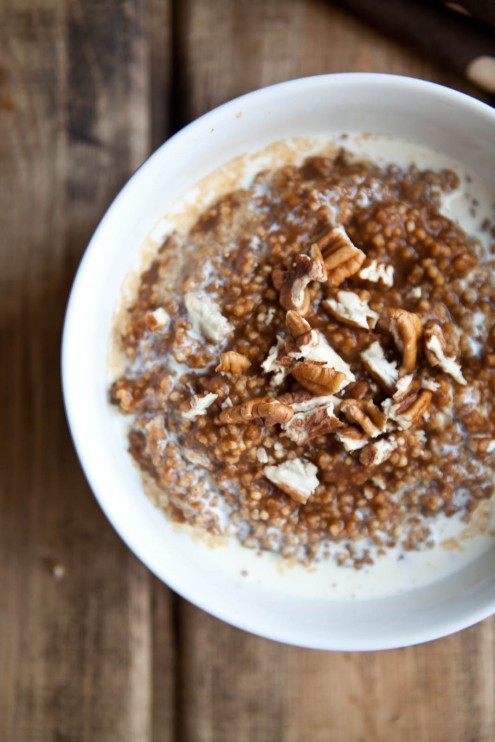 Millet is like amaranth in that I don't cook with it as often as I should.  This breakfast was inspired by Sarah's (The Yellow House) Spiced Millet Bowl  and Sarah's (My New Roots) Pumpkin Pie Amaranth Porridge.  (both are blogs you should check out if you haven't already!)
Print
Pumpkin Pie Millet Porridge
Author:
Prep Time:

5 mins

Cook Time:

25 mins

Total Time:

30 minutes

Yield:

2

1

x
½ cup

uncooked millet

1 ⅓ cups

water

⅓ cup

pumpkin puree

½

-

1

teaspoon cinnamon

¼ teaspoon

ginger

¼ teaspoon

nutmeg
pinch clove
maple syrup, to taste
toasted pecans, to top
Instructions
Combine millet, water, pumpkin, and spices together in a sauce pan. Stir and bring to a boil the cover and reduce down to a simmer. Let cook for 20-30 minutes until millet is cooked and tender. Stir and check occasionally while cooking, adding extra water as needed. It's all about the kind of texture and consistency you want.
When almost done, add a bit of maple syrup and taste. Start on the low end (a teaspoon or two) and continue until you've reached a desired sweetness.
Remove from heat and serve with toasted walnuts (and a bit of heavy cream if you like!)