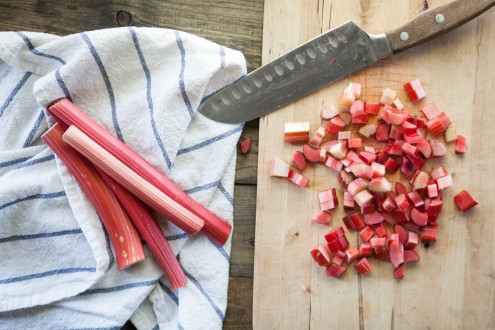 I needed yesterday.
My family doesn't really celebrate holidays (when everyone lives in the same town, we see each other more often than not.)  So instead, I spent time with friends eating my way through egg casseroles and cinnamon rolls, playing ridiculous games that made me cry because I was laughing so hard, and sitting outside in the gorgeous spring air.
I've been so wrapped up in everything else that is going on in my life that I've forgotten to step back, take a breathe, and enjoy.
I feel like that's a three step mantra I need to repeat to myself:
Step Back
Breathe
Enjoy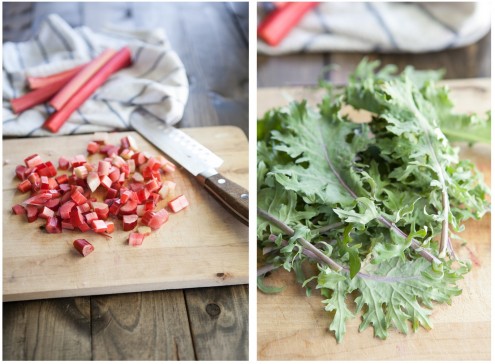 I'm notorious for going and going until I make myself sick.  My parents noticed this at an early age when I would try and sleep over at a friend's house for two nights in a row (we never stopped playing- it was awesome.)  Sure enough, every third day, I'd get sick.
This happened in college too when I was cramming for finals and finishing the semester.  Usually I'd be sick by the time the final actually happened.
I could give you at least two dozen examples but it all comes down to: I forget to stop.

As part of my yesterday, I began dreaming of ways I could make this week's food matters project dish a little more appealing.
I wanted to dismiss this recipe when the first two words I read were "fish nuggets."
Fish nuggets?  Fish? Nuggets?
I reverted back to a little kid and I believe the only word I uttered was "gross."  No offense to Bittman but the term nugget is ever engrained in my head as Chicken Nuggets (which are also gross in my book.)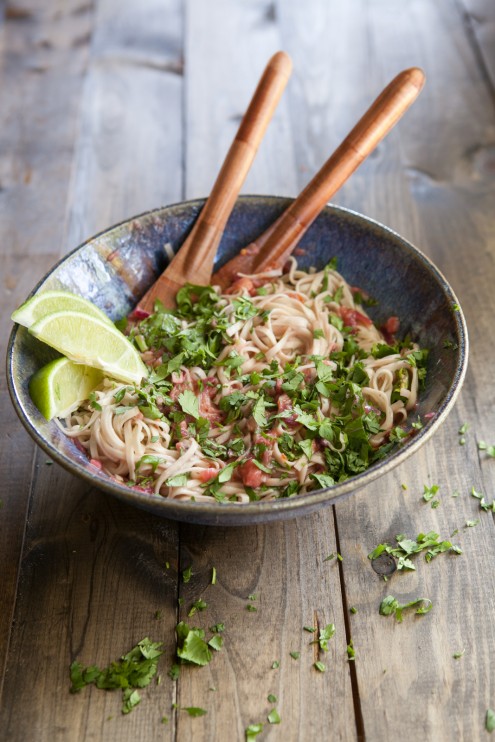 Yet, I forged on to the list of ingredients and I realized there was actually a delicious rhubarb sauce hiding in the pages.
Ever since I made Chipotle Rhubarb Salsa, I've been craving savory rhubarb again.  I have to warn you though, this meal isn't for the rhubarb hater or the "I only eat rhubarb when it's covered in 2 cups of sugar" person.  The rhubarb adds a tartness to the dish that hits you first, then you get sweet from the honey, and finally, a bit of spiciness in the back of your mouth.
I love this dish.  I feel poor rhubarb gets a bad rap because on it's own, it's tough and tart but when paired correctly and not covered in gobs of sugar and cinnamon, it's quite lovely.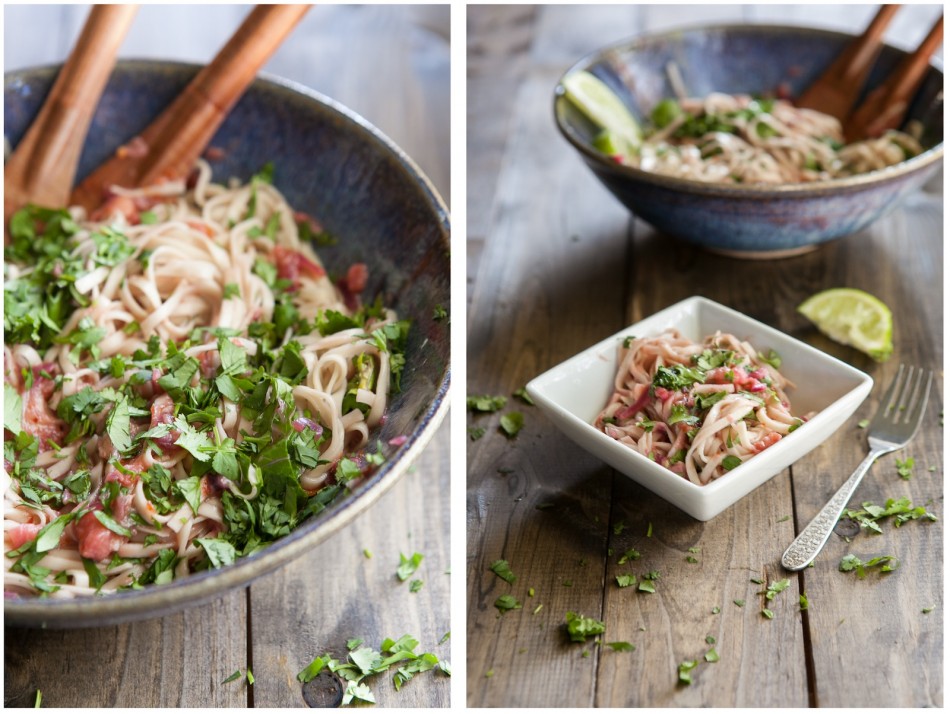 This week's recipe was chosen by Camilia and you can find the original recipe there.  For everyone else's take, pop over to the Food Matters Project site!
Print
Noodles with Kale and Spicy Rhubarb Sauce
Author:
Prep Time:

10 mins

Cook Time:

25 mins

Total Time:

35 minutes

Yield:

2

-4

1

x
1 tablespoon

oil

¼ cup

green onion

1 teaspoon

minced ginger

2 cups

rhubarb

½ teaspoon

dried chilies, crushed

¼ cup

water

2 tablespoons

honey
pinch of salt

4 oz

udon or soba noodles

2

handfuls of kale
cilantro and lime wedges for topping
Instructions
In a sauce pan, heat olive oil over medium heat. Add in onions and ginger, cooking for 1-2 minutes. Next, stir in rhubarb, water, honey, and chilies. Let simmer until rhubarb has broken down and sauce comes together. Add a pinch of salt and taste to adjust seasonings (if you want it sweeter, add more honey or if you want it spicier, add more chiles.)
Prepare noodles according to directions, drain, and set aside.
Shred kale and place in a large bowl. Once noodles and rhubarb are done, toss with kale to slightly wilt. Top with cilantro and lime wedges to serve.