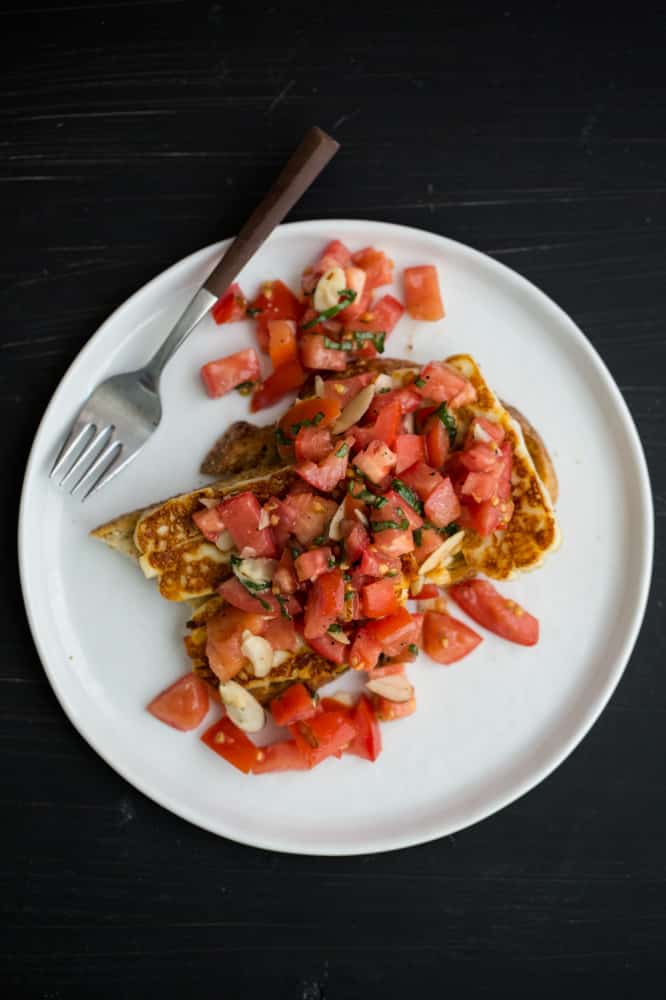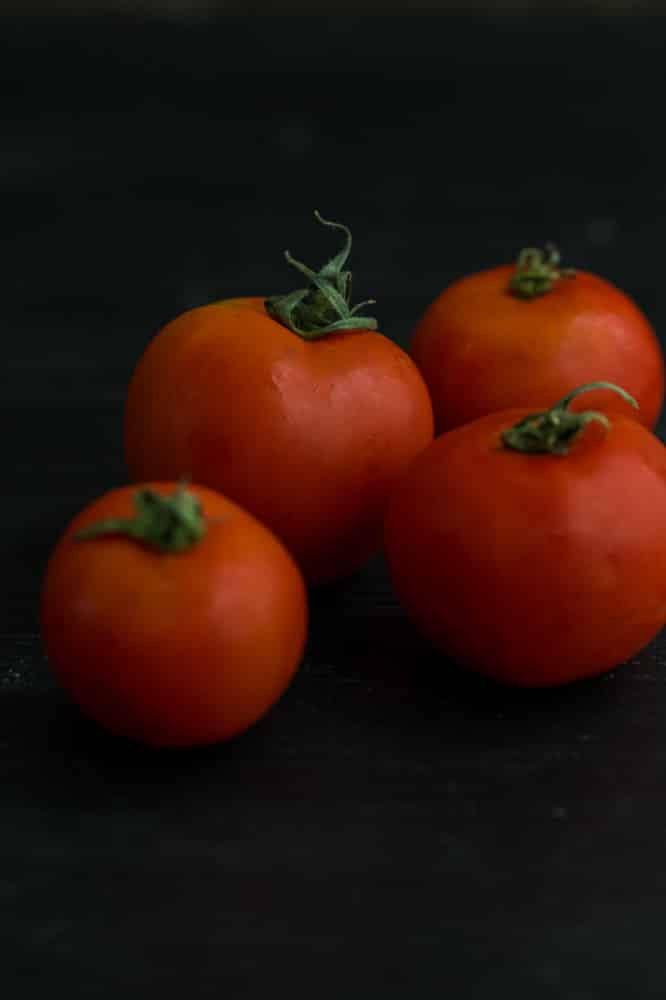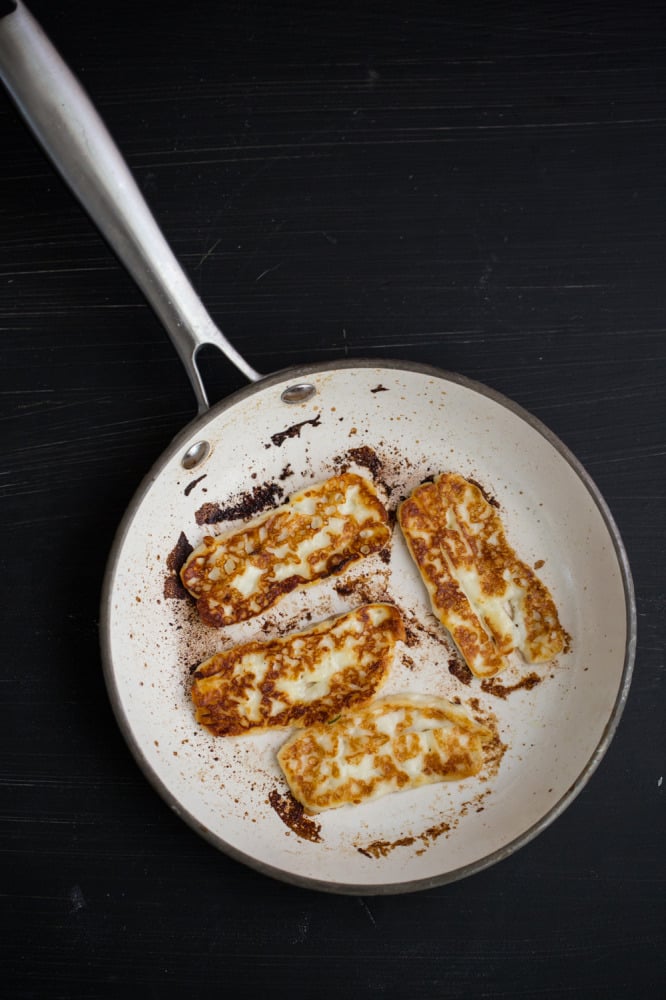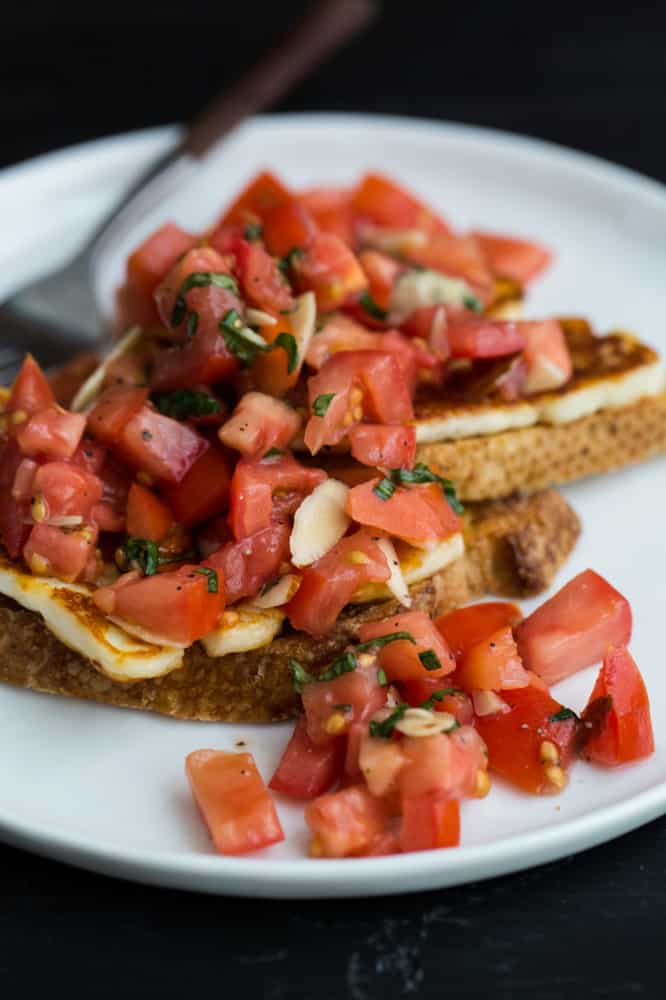 I know that the second September hits, it's like a switch flips on the internet and automatically fall foods replace summer and that's that. My feed is full of sweet potatoes, brussels sprouts, and even I posted a butternut squash recipe last week (but fully admitted it was only because I was sick and happened to have one from a past shoot.) However, I'm here to tell you, don't rule out tomato season yet. Seriously, don't do it. Especially if you stumble upon dry-farmed tomatoes.
I had, up until last year, never even heard of dry-farmed tomatoes which makes sense because I hail from the midwest where on a typical year, it rains during the summer. Dry farming, however, works well in my new home state of California as rain doesn't happen during the summer (seriously, it's sunny and warm the entire time.) The Kitchn has a good explanation on dry farming but here's what you really need to know: the flavor is amazing, almost like tomato concentrate.
I snapped these up at the store just recently (they typically appear in August) and while I didn't have a particular recipe in mind, I knew I wanted the tomatoes to be raw. This toast has been lunch quite a bit recently. Salty (hot) cheese, crusty bread, and fresh tomatoes is such a wonderful summer lunch (even in September!)
Print
Fried Halloumi Toast with Dry-Farmed Tomato Bruschetta
Ingredients
Tomatoes

1

-

2

dry-farmed tomatoes (or regular would work too)

2 tablespoons

almond slices

1 tablespoon

fresh minced basil
Drizzle of olive oil
Drizzle of Balsamic vinegar
Pinch black pepper
Toast

1

piece whole wheat sourdough bread

1

clove garlic
Olive oil, for brushing
Halloumi

3

-

4 ¼

" slices halloumi

1 teaspoon

olive oil
Instructions
Dice tomatoes. In a small bowl, toss together tomatoes with almonds, basil, and a drizzle of olive oil and balsamic vinegar. Sprinkle in black pepper and stir together. Taste and adjust flavors as desired.
Preheat broiler. Cut garlic in half and rub one side of bread with cut side. Brush with olive oil. Place until broiler until bread has toasted, roughly 60 seconds (but watch closely.)
Heat a small pan over medium-low heat. Brush with 1 teaspoon olive oil and add halloumi. Fry until each side is golden brown, 3-4 minutes.
Assemble toast by laying halloumi on top and scooping tomato mixture over the fried cheese.