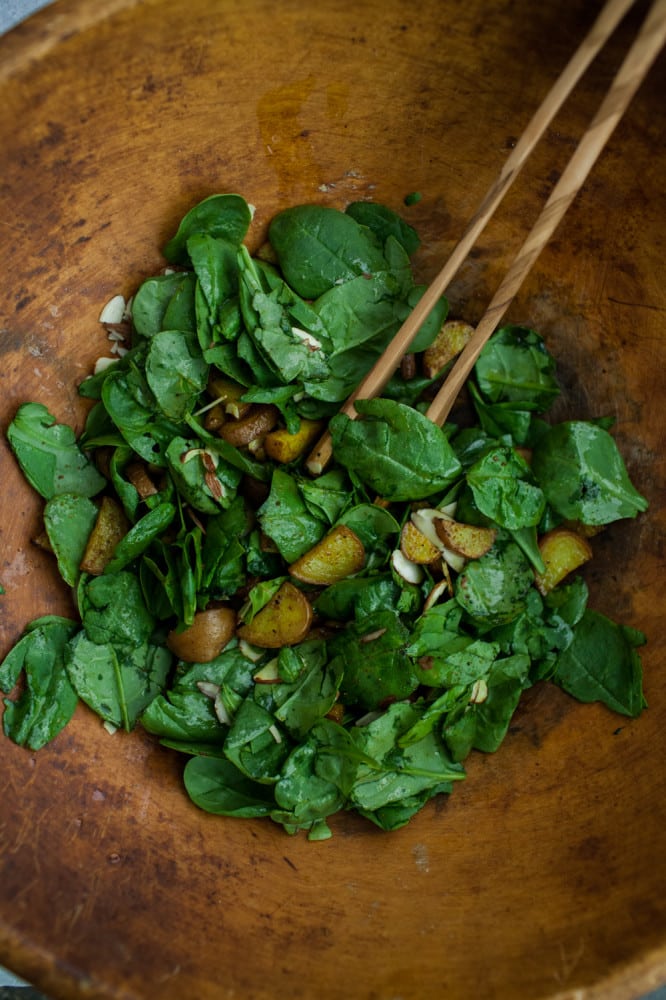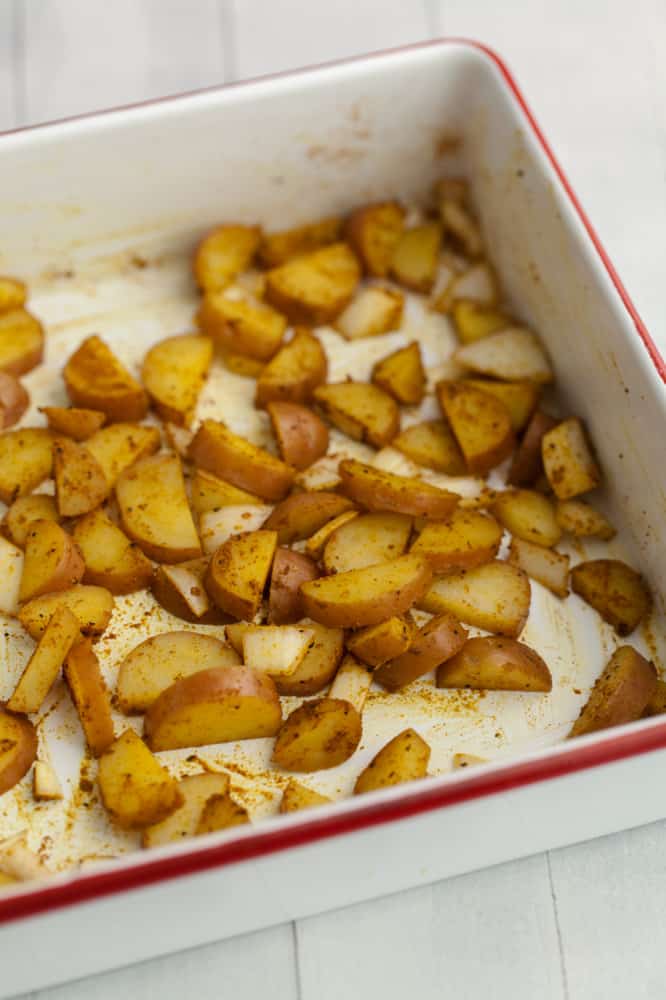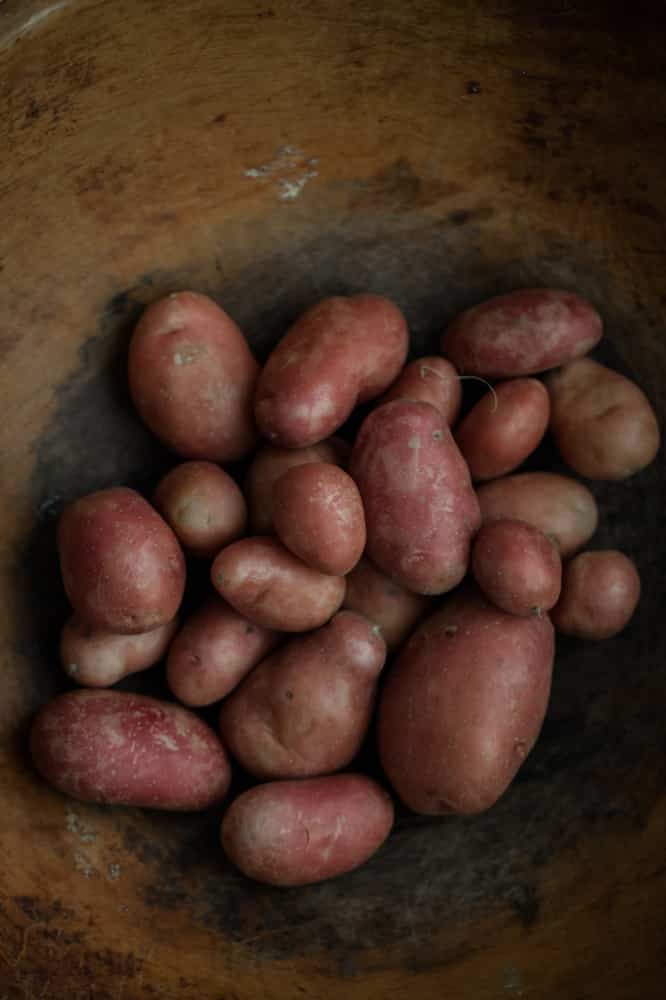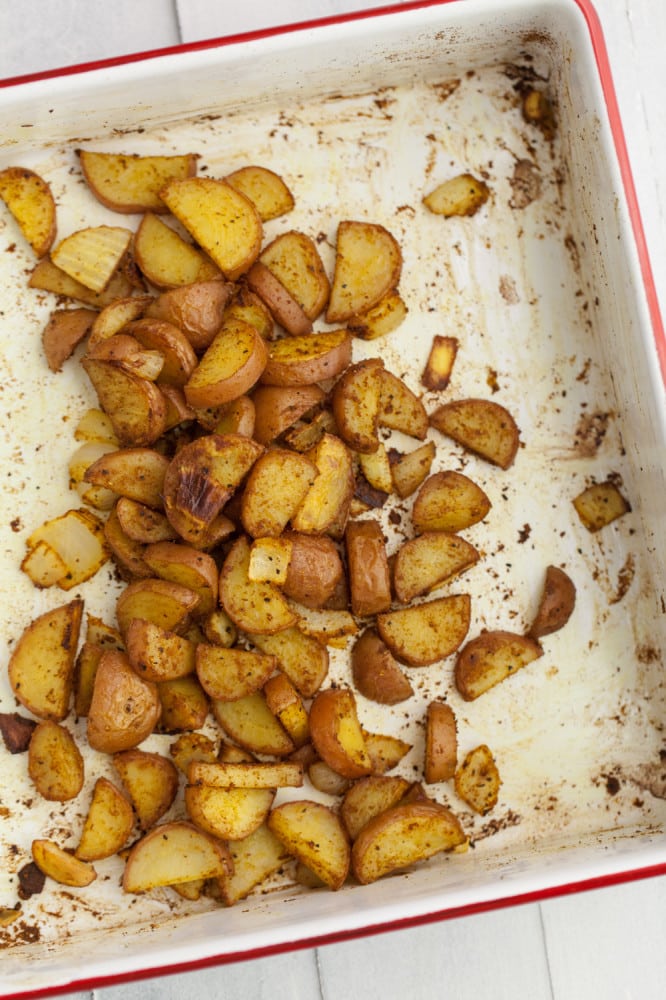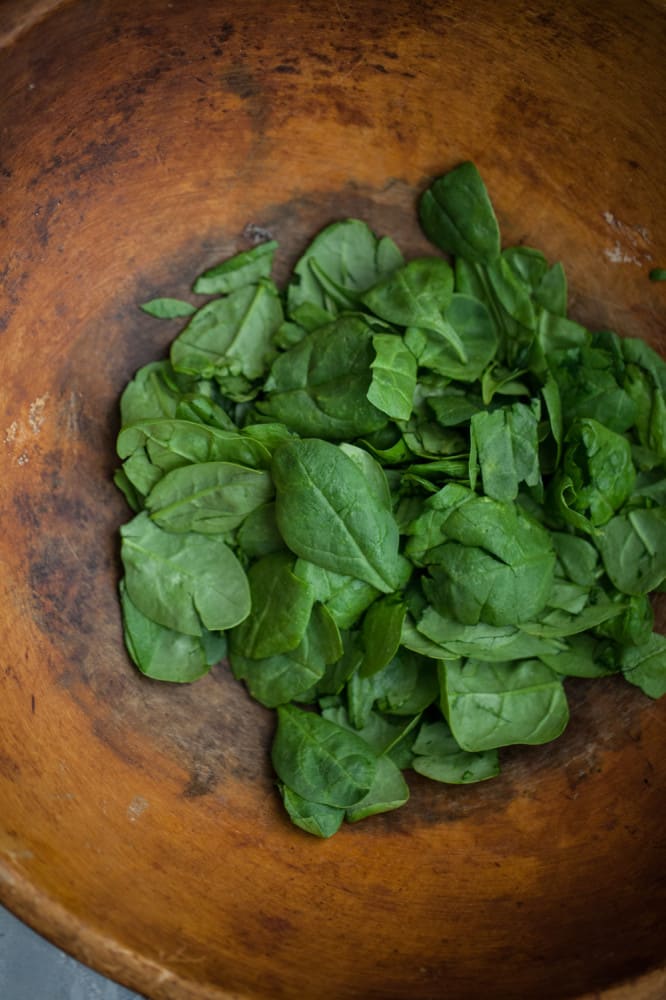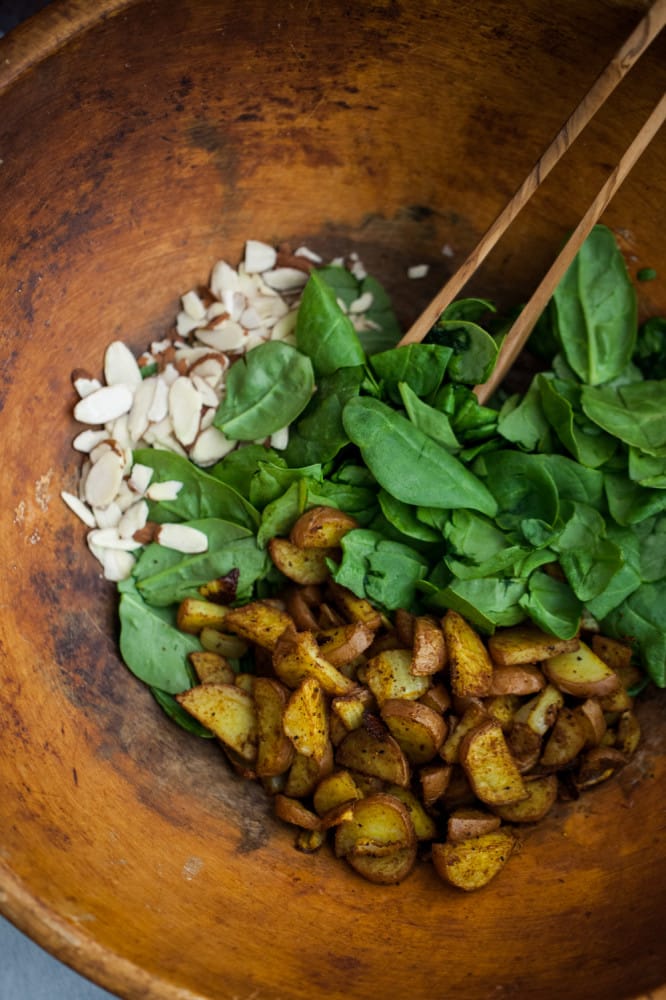 I have a weakness for potato salad. Not the kind one might traditionally think of when I say this (you know, with mayo) but rather a salad that has greens but is also accompanied by a potato is some form or another. This started with the Garlic Roasted Potato, Spinach and hard boiled egg salad but soon moved into many different versions. I feel like a broken record sometimes on the subject of curry powder but if you can find one you like, it will serve many different uses in your kitchen.
In terms of this salad, I like a mild curry powder however, I've also been known to throw feta into this salad, which makes me reach for the spicier version. In the fall I also envision this salad with sweet potatoes but the cute red potatoes were just calling my name.
On a different note- I'm headed out to a trip to learn about Almonds and then to Minneapolis on Friday (super hooray!) Want to tag along? Be sure to follow along on Instagram!
Print
Spinach Curried Red Potato Salad
Salad

2 cups

¼" sliced red potatoes

¼ cup

diced onion

1 tablespoon

melted coconut oil

2 teaspoons

curry powder

¼ cup

sliced almonds

3

-

4

handfuls of baby spinach
Dressing

2 tablespoons

olive oil

1 tablespoon

lemon juice

1 teaspoon

maple syrup

¼ teaspoon

black pepper

⅛ teaspoon

sea salt
Instructions
Preheat oven to 400˚ and bring a pot of water to a boil. Add sliced potatoes to the boiling water and blanch for 3-4 minutes, just until potatoes are slightly tender. Drain and place in a roasting pan along with onion.
Add curry powder and coconut oil, tossing until well combined. Roast potatoes until golden, 15-20 minutes.
Combine roasted potatoes, spinach, and almonds in a bowl. In a small jar with lid, shake dressing together. Pour over salad and toss together.