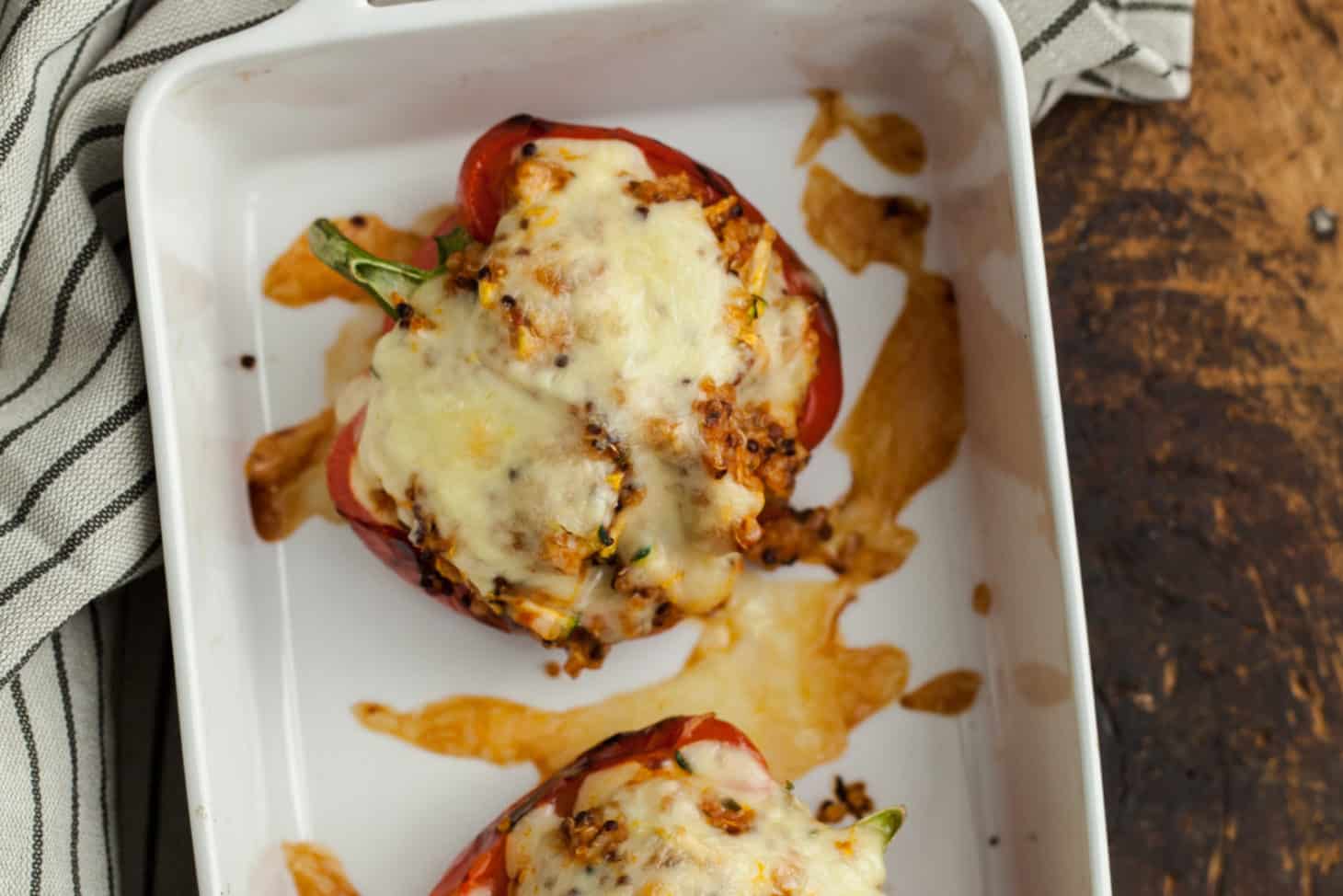 As promised, a recipe. But before I dive into this post, I just wanted to say thank you for the outpouring of amazing emails/comments after yesterday's post. While the internet can be a place of chaos and angry people, it's also an amazing tool to bring people together. So thank you, so much.
Now, this recipe. I mentioned almost a year ago (where is time going!?!?) that I started writing an article for the San Jose Mercury news. The recipe is suppose to embody 'fast and furious' for those weeknight dinners that need to be on the table in less than 30 minutes. Stuffed peppers are one of my go-to fork/knife vegetarian meals because you can really stuff it full of anything and call it a meal. This particular pepper calls for a quick cooking grain (quinoa) and also pre-made tomato sauce (either store bought or homemade!) However, if you have any leftover grains sitting around- you can replace quinoa with anything you like (millet and barley are a couple of my favorites!)
Print
Quinoa and Zucchini Stuffed Peppers
2

red peppers

1 cup

quinoa, cooked

1 cup

shredded zucchini/summer squash

2 tablespoons

fresh minced basil

½ cup

tomato sauce or crushed tomatoes

1

clove garlic, minced

½ teaspoon

sea salt

¼ teaspoon

black pepper

2 ounces

mozzarella, shredded, divided
Instructions
Preheat broiler. Place peppers whole under the broiler and cook until soft and just starting to char, rotating as needed, for 1 to 2 minutes. Remove, let cool slightly, then slice in half from top to bottom. Lay pepper halves flat in a roasting pan.
Preheat/lower oven to 425 degrees.
In a bowl, combine quinoa, shredded squash, basil, tomato sauce, garlic, salt, pepper, and half the cheese.
Divide the quinoa mixture among the four pepper halves. Top with remaining cheese. Bake for 12 to 15 minutes, or until cheese has melted and is starting to lightly brown.