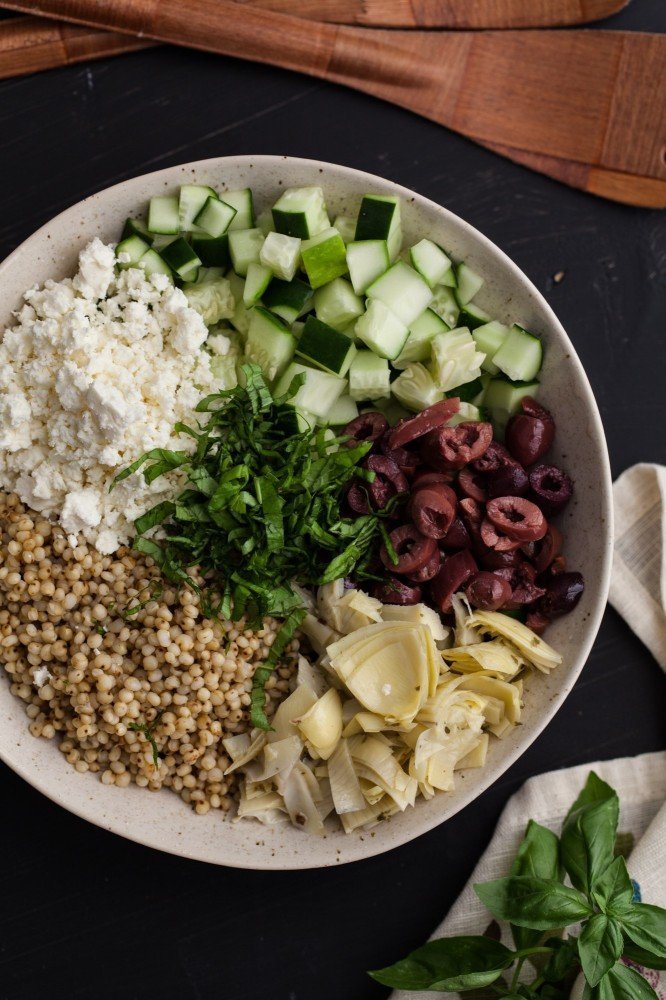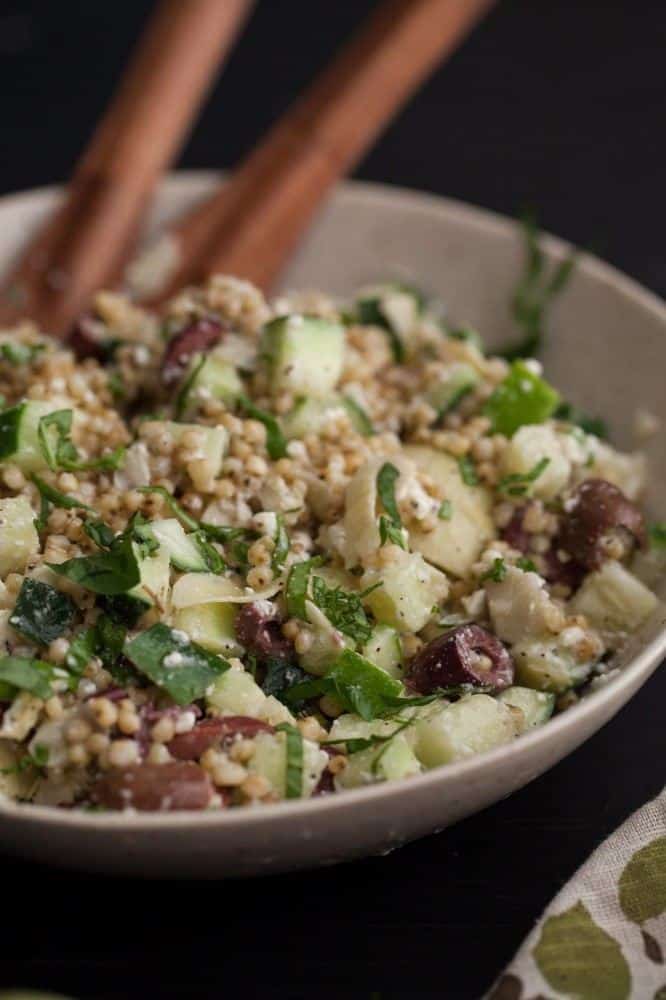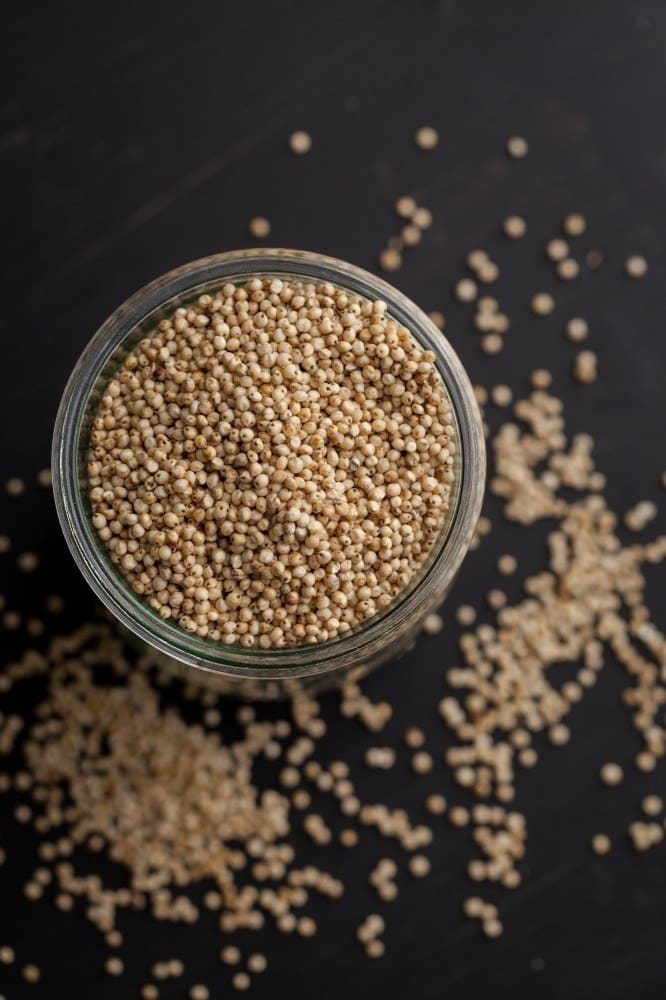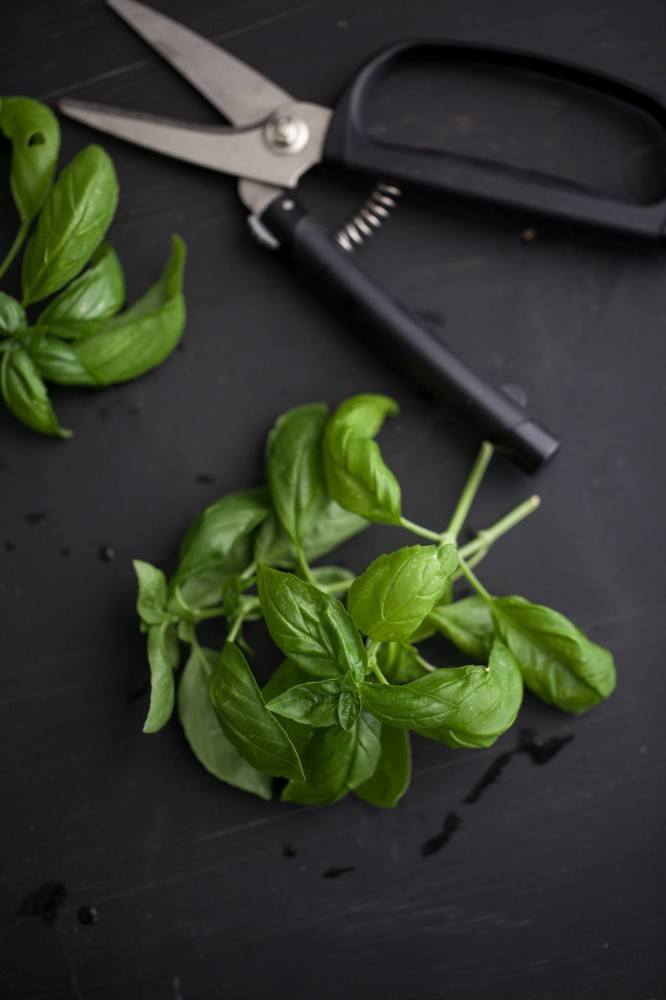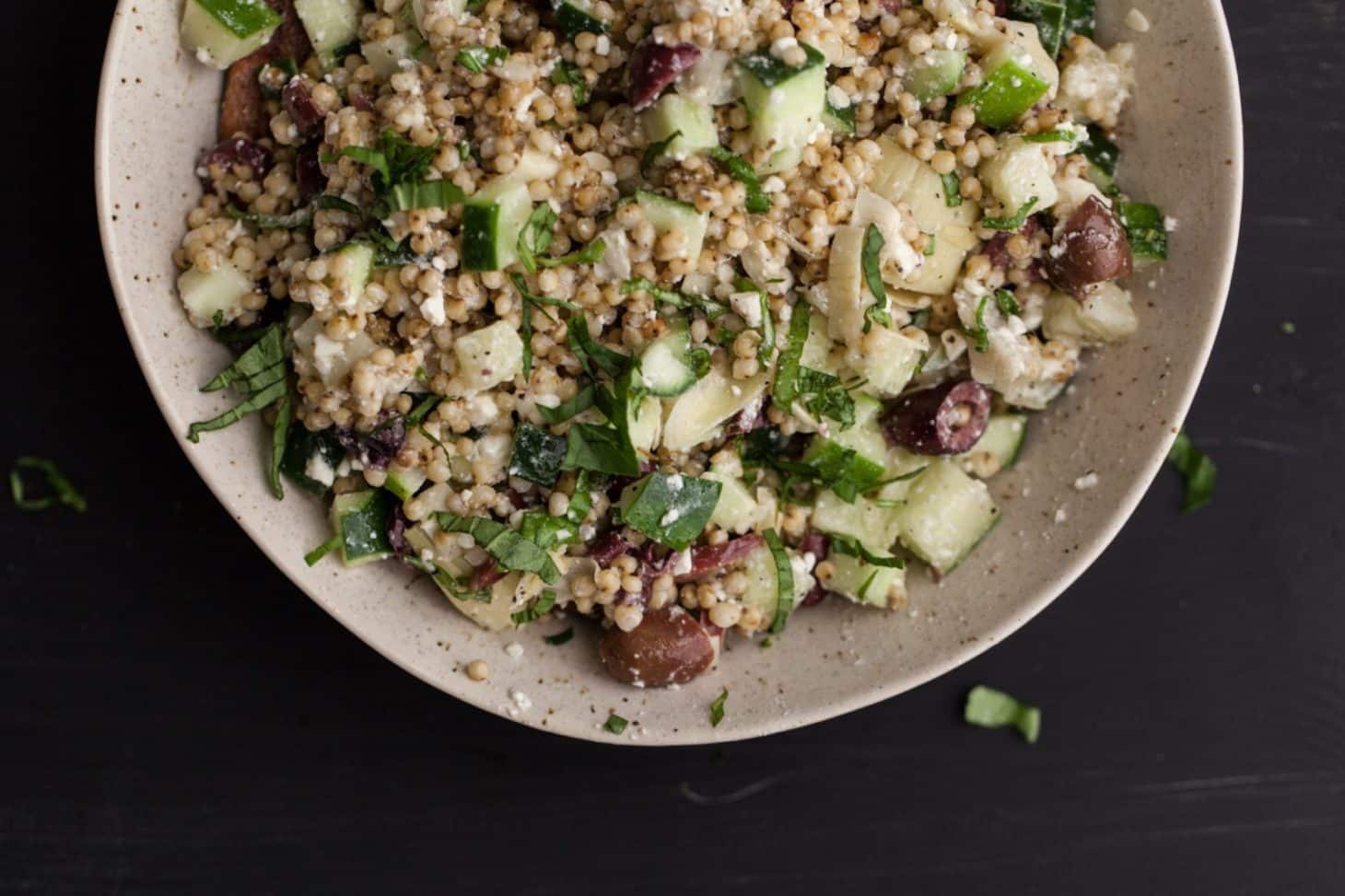 I've had some variation of this sorghum salad tucked away for a bit now. It started out fairly simple: sorghum, cucumbers, and red onions but morphed into this version I'm sharing today. While I was home over the holiday, I went to make the earlier version but after thinking about it, the sorghum salad felt a bit bare. It was at this point that I started to dig around in the refrigerator. A bit of feta? Great! Some olives and artichokes- makes it even better!
I stopped short of tossing everything in (I was eyeing the sun-dried tomatoes but decided to leave those out.) And I'm sure you might be tired of seeing sorghum from me but I'm in love (it's like that person you just started dating and that's all you can talk about, sorry friends!) I've always loved pearl couscous and sorghum is roughly the same size but has a bit of chewiness to it.
Print
Sorghum Salad with Cucumber and Feta
1

medium cucumber, diced

1 cup

cooked sorghum grain

¼ cup

chopped kalamata olives*

¼ cup

chopped artichoke hearts*

¼ cup

minced scallions

4

-

5

basil leaves, julienned

2

-

3

ounces feta

2 tablespoons

olive oil

1 tablespoon

lemon juice

¼ teaspoon

black pepper
Instructions
Combine sorghum, olives, artichokes, scallions, basil, and feta in a large bowl. In a small bowl, whisk together olive oil, lemon juice, and black pepper. Pour over salad and toss to combine.
Notes
*I typically keep jars of Kalamata olives and marinated artichokes in the refrigerator for odd and end uses, however, non-marinated versions would work just as well.
*Grains that would pair well with this if you don't want to use sorghum: quinoa, wheat berries, or pearl couscous (not a grain, but quick and delicious.)