As part of the pantry reset, I had intended to share a video about the three ways I make millet. The video didn't turn out super well so I decided to share the information here with a few millet recipes to use with the cooking methods. Millet is a workhorse in my kitchen. It's a quick-cooking pseudo-grain that soaks up flavor. It's perfect for almost any type of meal and depending on how you cook it, can transform itself into something new.
Regular: I make regular millet with a 2:1 ratio of water:millet, toasting the millet in a dry skillet for 60 seconds before adding the water and a pinch of salt. Bring to a boil, reduce to a simmer, cover, and let cook until most of the water has been mostly absorbed; 18 minutes or so. Remove from heat and let sit for another 10 minutes to let the millet continue steaming.
Cracked: This is the version for making porridges and polentas. By cracking the millet, it helps thicken the overall dish and I treat cracked millet the same as polenta. For this, I toast then crack. Combine a 3:1 ratio of millet:water. Bring to a boil, reduce to a simmer, and cook for 22 to 25 minutes until the mixture has thickened. If making polenta, I like to stir in a bit of butter and cheese.
Overcooked: Finally, the third way I use millet is to overcook it. This method is perfect if you plan on making grain grains/fritters. I use roughly a 2.5:1 ratio of water to millet and let cook for about 25 minutes. By adding extra water and letting cook a bit longer, the millet becomes a bit more cohesive.
Now that you are armed with my favorite three ways to cook, here are some millet recipes to get you started!
Breakfast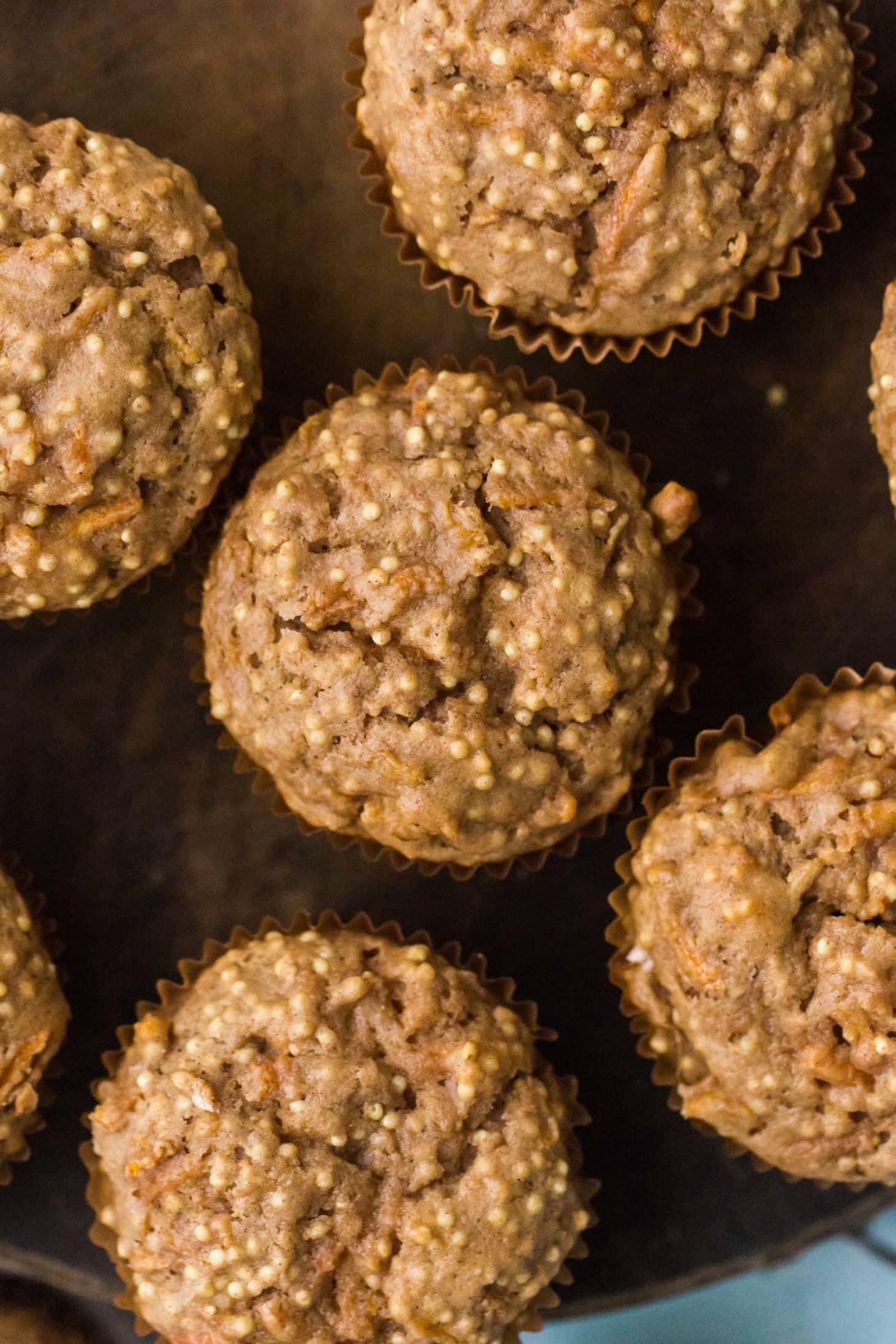 Millet for breakfast is the best. It's wonderful as a creamy porridge, works as a base for breakfast grain bowls, or you can even add it raw into items like muffins and granola (adding millet to the granola mixture before cooking creates a delightful crunch post-cooking!)
Lunch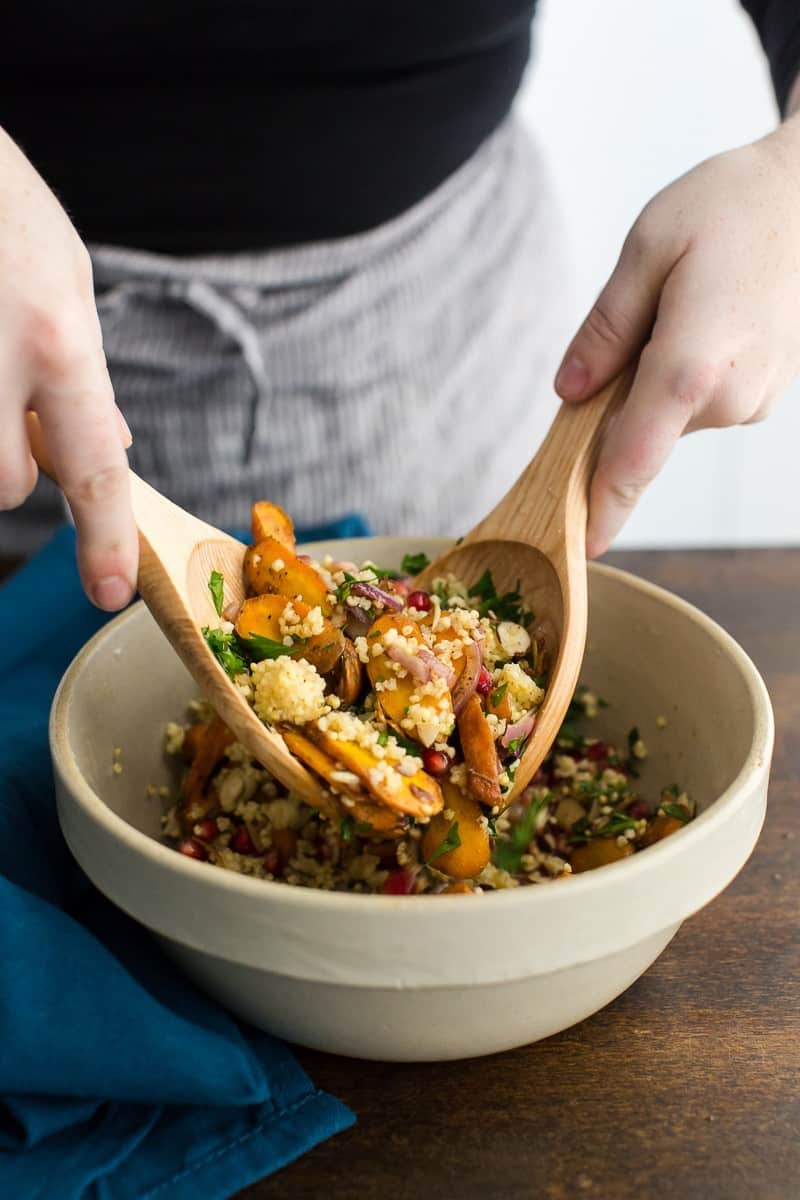 I use millet in many types of salads but one of my favorite items is making millet cream (similar to overcooked millet, just blended after!) A few of my favorite lunch recipes:
Dinner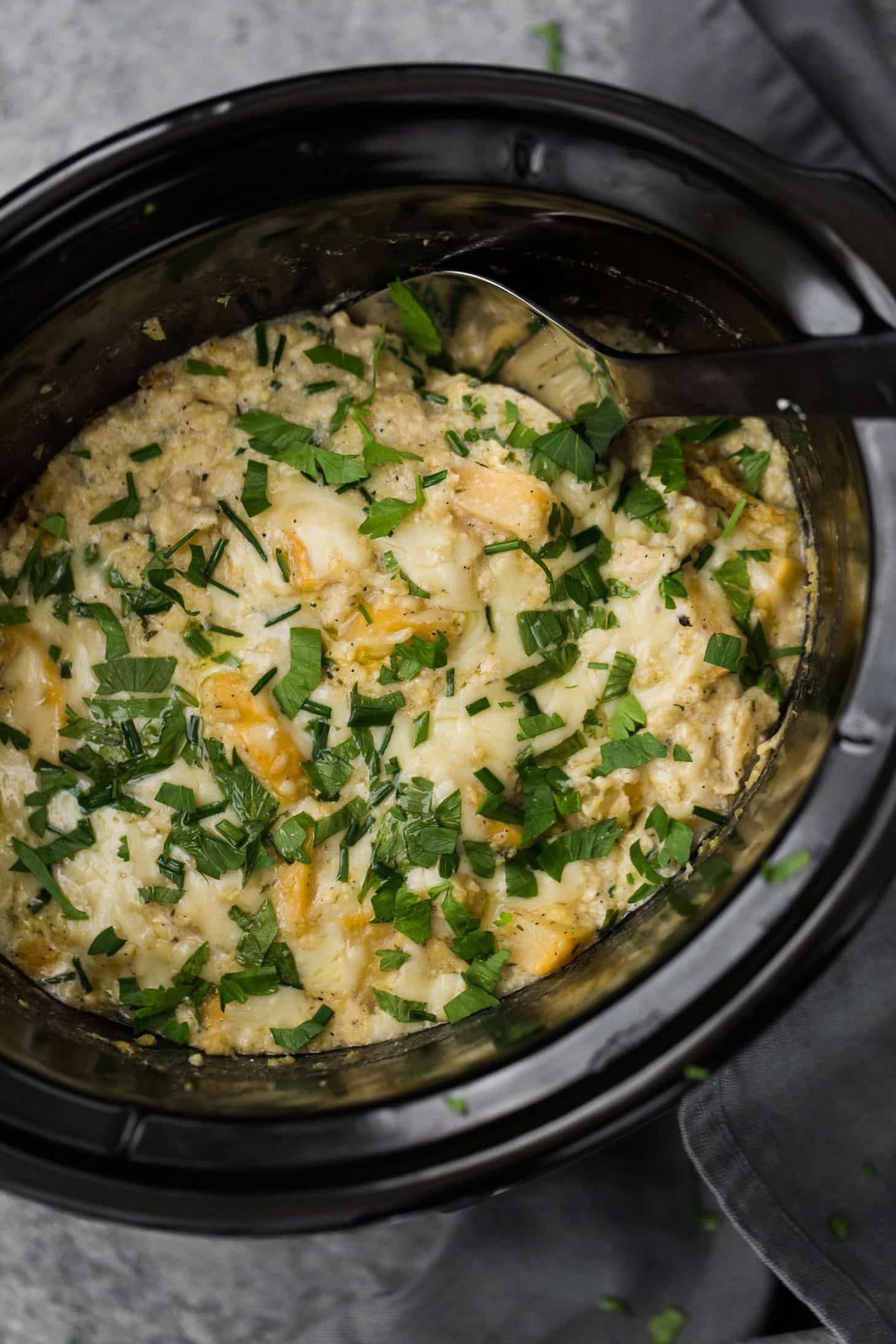 Beyond grain bowls, millet works well in place of rice for many of the dinner recipes I share. It is also lovely when paired with roasted vegetables and cheese.