For along time I distanced myself from pasta. In my earlier life, being a new vegetarian in rural midwest was hard. However, restaurants made a try, usually with a pasta dish. I also made a lot of pasta in my early days because it was easy. I got really burnt out on pasta. However, many years later and a better balance in dishes, I'm happy to add a solid dose of pasta recipes back into my repertoire. Below are the 13 vegetarian pasta recipes I turn to when the weather gets cooler. Some are rich, some are vegan but all are delicious.
The Vegan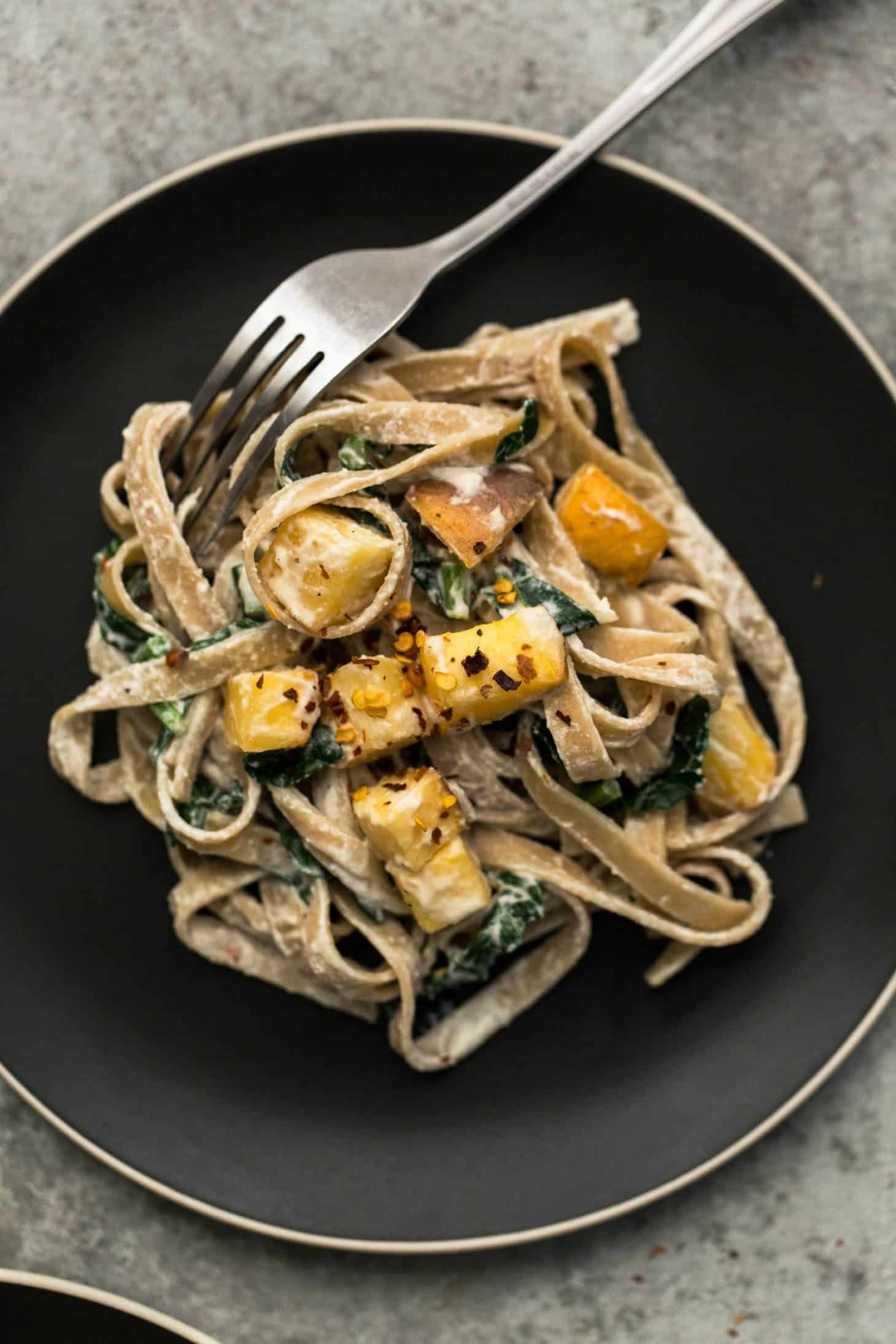 My whole goal when making a pasta vegan is to make my husband not question it. Pack it full of flavor (and garlic) and it seems like these dishes are always a win. Nuts and nut-creams are your friend. Play into the nut flavors as well- I love using pecan and walnut milks for a base, especially during the fall.
The Baked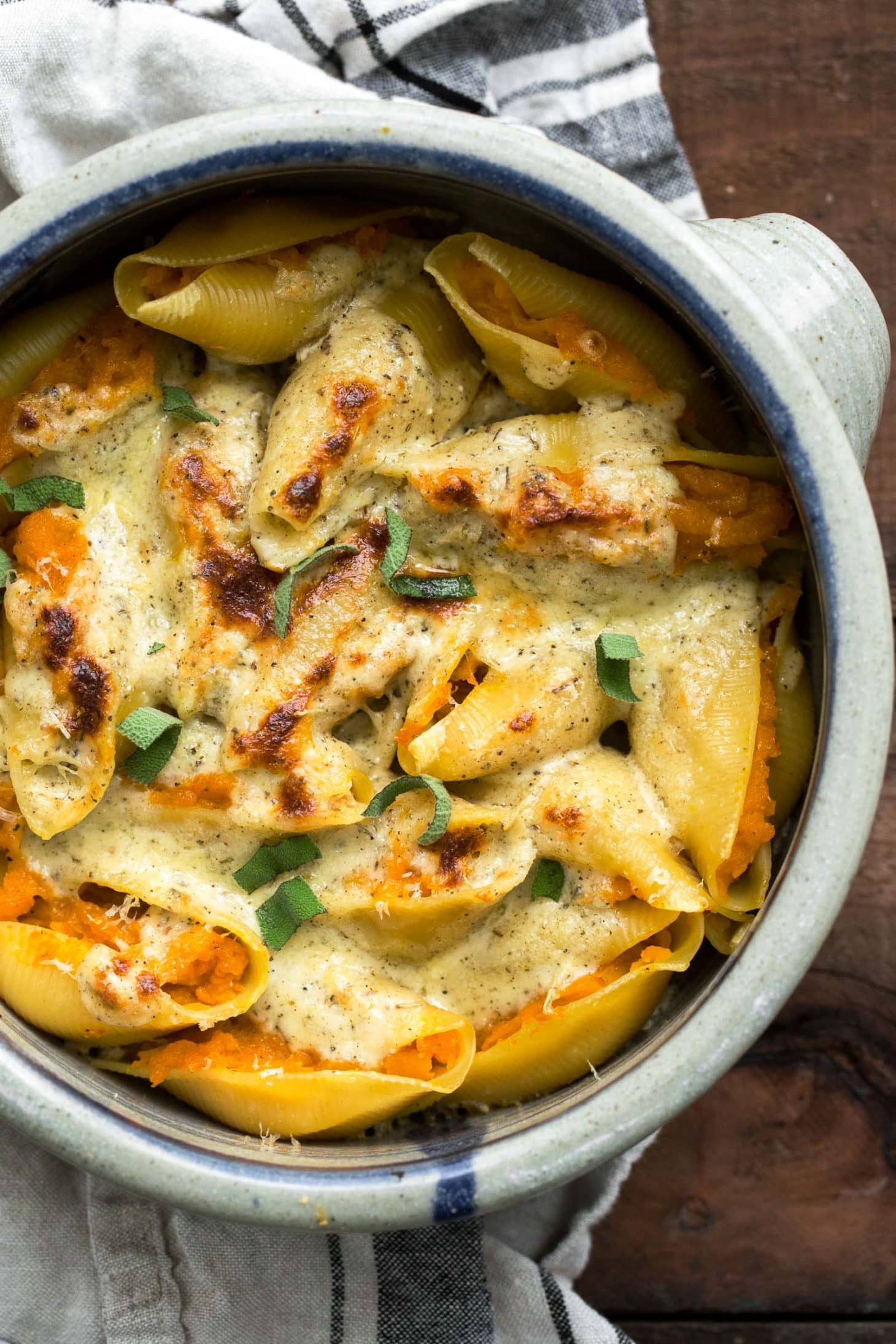 There is nothing quite like pulling a cheesy, hot pasta bake from the oven. It's up their on my cozy comfort food list. Lasagna is always delicious but my preference lies in stuffed shells (like the butternut squash pictured above!)
The Vegetable-Heavy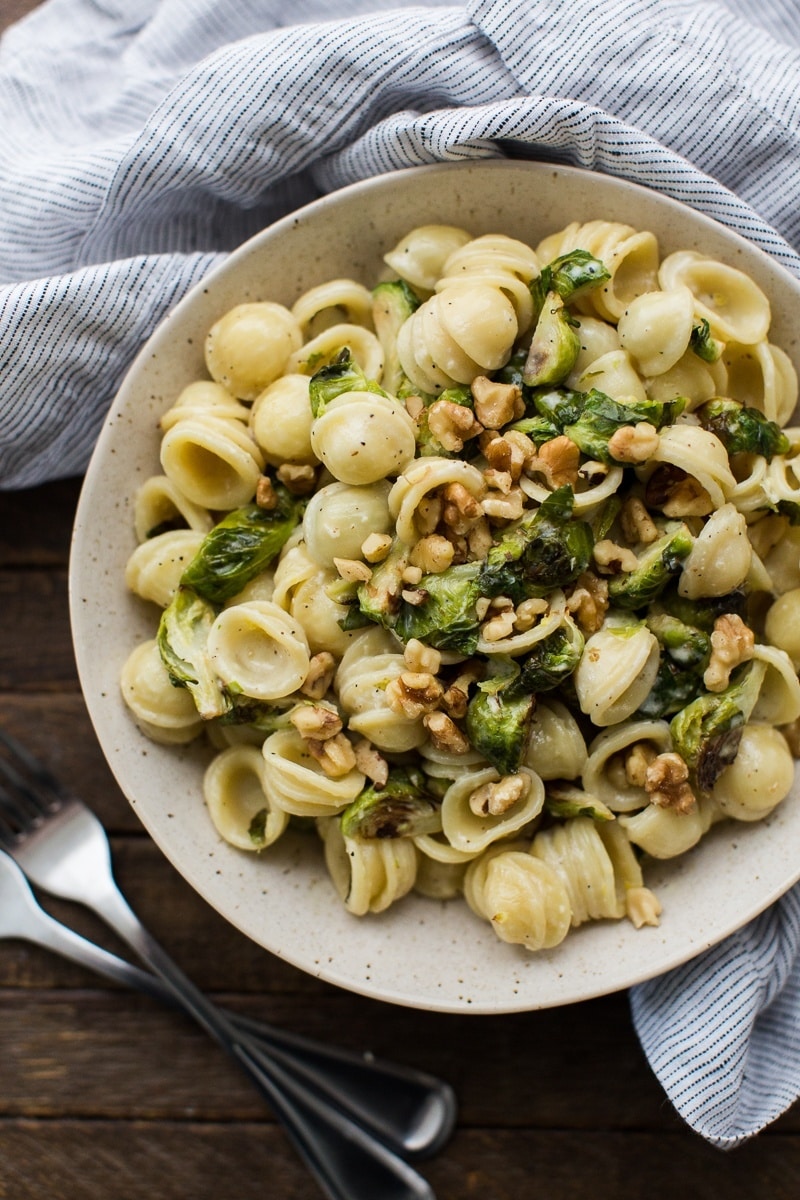 My biggest complaint about restaurant pasta dishes is the pasta to vegetable ratio. Often it's 90% pasta with a few measly vegetables tossed on top. These dishes are my rebuttal where most reach a 50/50 pasta to vegetable ratio.