If you were to watch me cook, you might be amazed that half the recipes on this site ever get written down. I'm a whirlwind that creates a mess, doesn't measure, and can never stick to a recipe. When it comes to cooking certain items (let's say, grains), I hardly follow instructions and found the method of "boiling until just about done, letting sit for 5, and the draining" to be perfect for just about every grain. The perfect rice? I got that. I've gotten to the point where I boil a pot of water, toss as much rice as I see fit in, and let it go while I work on other things. Then I keep leftover rice for meals throughout the week, like this fried rice.
This recipe is another adaption from The Easy Vegetarian Kitchen. While I love every recipe in the book, it's definitely the lunch section that gets used most often in my house. These meals are often quick and no fuss. This particular version is actually from the 'winter' adaption but I seem to always have random onions rambling around in my drawer (that if left alone for too long, grow sprouts!)
Giveaway!
Thanks for entering- giveaway is now closed!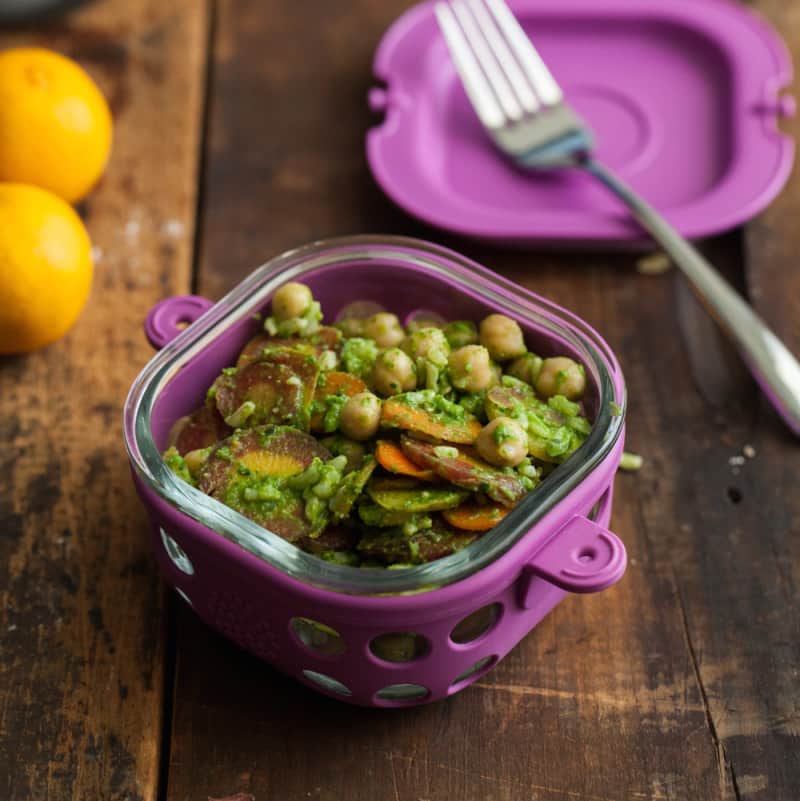 Print
Three Onion Fried Rice
Author:
Prep Time:

10 mins

Cook Time:

15 mins

Total Time:

25 mins

Yield:

2

servings

1

x
1⁄2 tablespoon

(

7

ml) olive oil

1

shallot, diced

1⁄2 cup

(

70 g

) diced red onion

1⁄2 cup

(

70 g

) diced white onion

1 tablespoon

(

15

ml) olive oil

2 cups

(

320 g

) cooked brown rice

3 tablespoons

(

45

ml) soy sauce

1 tablespoon

(

15

ml) rice wine vinegar

2

large eggs

2 tablespoons

(

14 g

) sesame seeds

1⁄2 teaspoon

black pepper
Instructions
Heat the ½ tablespoon olive oil in a skillet over low heat. Add the diced shallot and onions and cook for 10 to 12 minutes, stirring occasionally, until tender. Set aside.
Heat the olive oil over low heat in a large skillet. Add the onion mixture then stir in the brown rice, soy sauce, and vinegar, and cook for 2 to 3 more minutes. Create a well in the center and crack the eggs. Let them set most of the way, 3 to 4 minutes, before stirring them into the rice mixture. Stir in the sesame seeds and black pepper. Serve hot.
|Disclaimer: Lifefactory was nice enough to provide the containers for this giveaway. All thoughts and opinions are my own.|