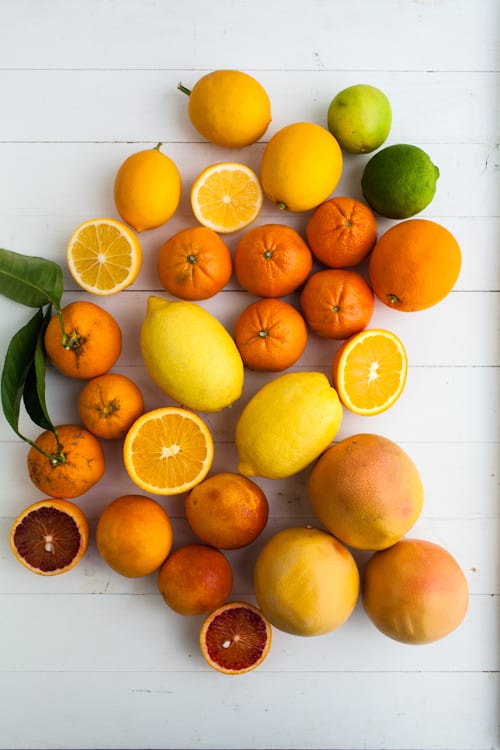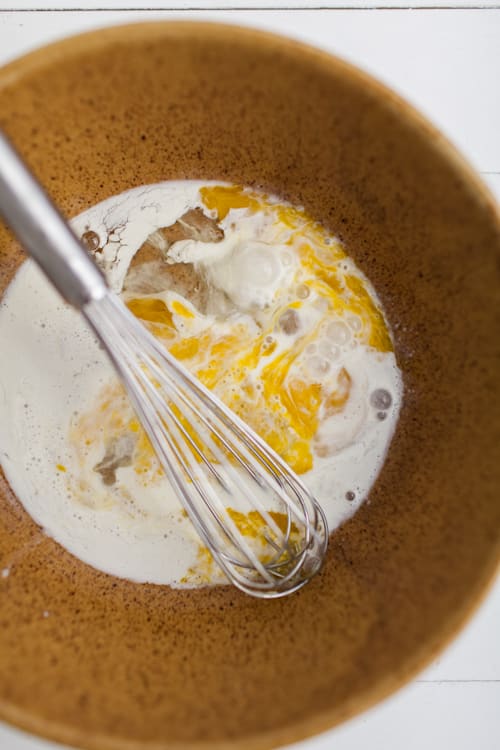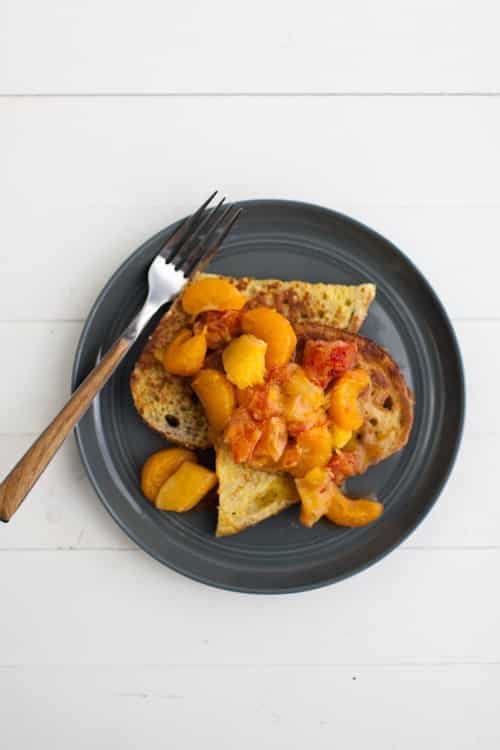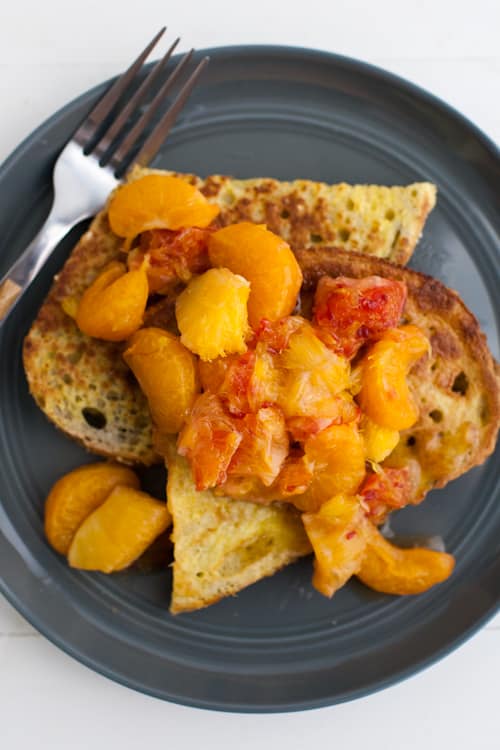 I had grand plans for this post to tell you about this french toast, snowboarding, and a couple of awesome spots I hit while visiting a friend in Orange County but most of that will have to wait. I broke my dominate wrist last Thursday and while I'm trying to not let it slow me down- some things don't happen as fast (like typing). So instead, just know, I went a little overboard buying citrus last week at the Farmers' market and this french toast happened shortly after. The french toast base is my mother's recipe (and my favorite) while the citrus topping is pretty loose and can be changed based on what you have on hand!
Print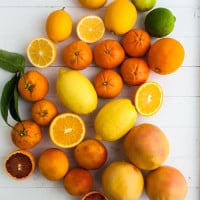 Three Citrus French Toast
---
French Toast

2 tablespoons

heavy cream

2

eggs

4

pieces bread

1 tablespoon

coconut oil
Topping

1

blood orange

1

navel orange

1

mandarin orange

2 tablespoons

maple syrup
Pinch cardamom
---
Instructions
Peel citrus, separate wedges, and chop into slightly smaller pieces. Place in a small pot along with the maple syrup and pinch of cardamom. Bring to a boil, reduce to a simmer, and let simmer until citrus is tender, 5-6 minutes.
Heat large, flat bottom skillet or griddle over medium heat. Add coconut oil, melt, and swirl around pan.
Whisk together egg and heavy cream. Press piece of bread into mixture, flip, and place in skillet. Repeat with remaining piece of bread.
Cook on each side until golden brown. Serve with citrus, butter, and extra maple syrup if desired.
---