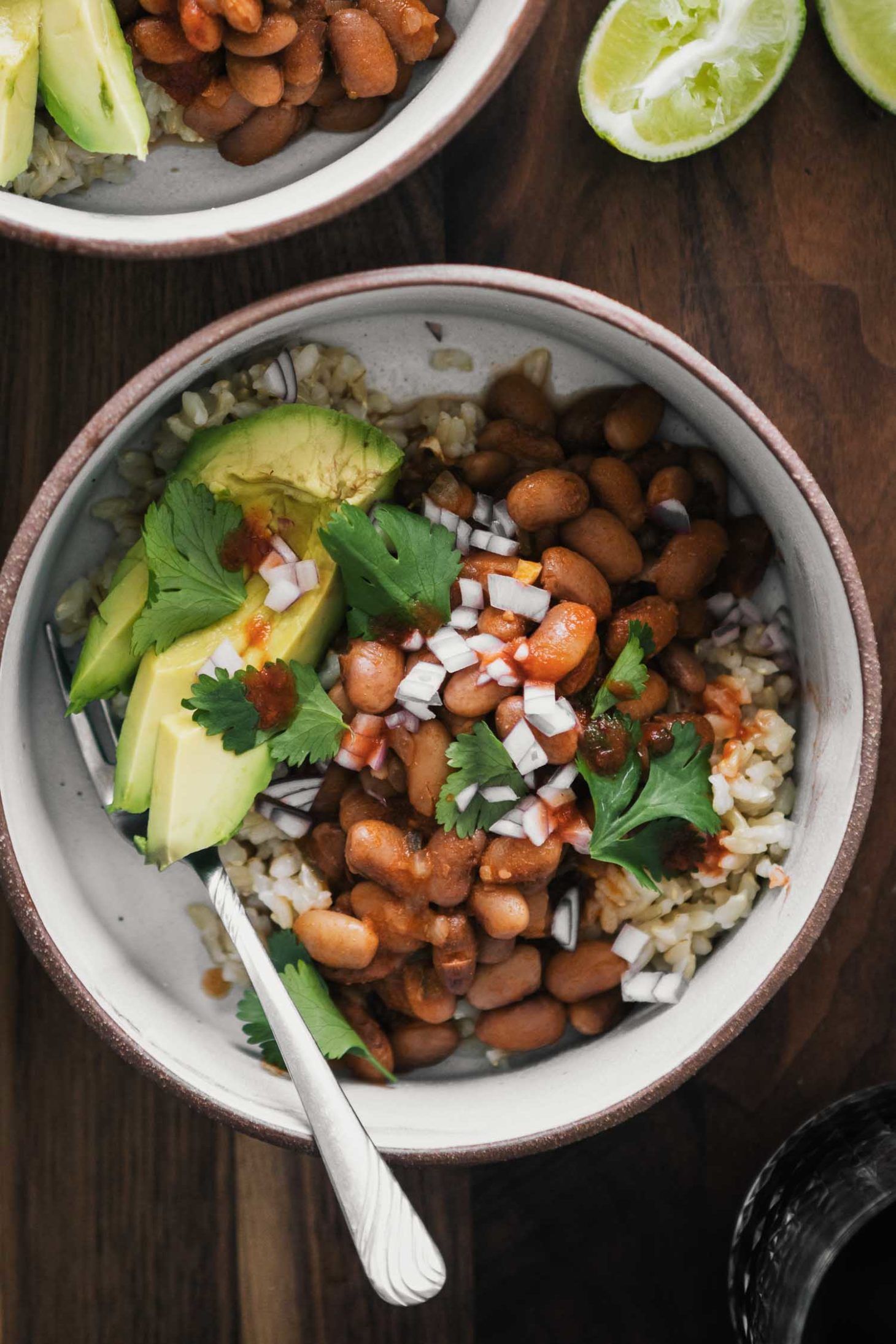 It may feel like I'm phoning it in with this recipe but I assure you I'm not. I professed my love of these spiced pinto beans in my last post but I wanted to share how simple it was to use these beans. Enter these pinto bean bowls. The base is still rice and beans but these beans are so delicious, you don't need much else. Of course, what's a solid bean bowl without all the toppings?
Top these pinto bean bowls with avocado, salsa, hot sauce, onions, roasted vegetables, cheese, and/or a sauce. There's so many different possibilities- all with these simple pinto beans.
Print
Spiced Pinto Bean Bowls with Avocado
An easy bean and rice bowl featuring my favorite spiced pinto beans and creamy avocado.
Instructions
Prepare spiced pinto beans according to directions. Top rice with beans and serve with your favorite toppings such as avocado, red onion, cilantro, and/or hot sauce.
Pinto Bean Bowls
variations
Grains: I'm a tad traditional with my brown rice but these beans would be nice with a quinoa or millet base.
Cheese: I chose to leave these bowls vegan but this recipe is delicious with a sprinkle of salty cheese (think queso fresco, cotija, or feta).
Wraps: Need a meal on the go? Wrap all this deliciousness up into a tortilla and pack it away. It reminds me a bit of these black bean burritos.