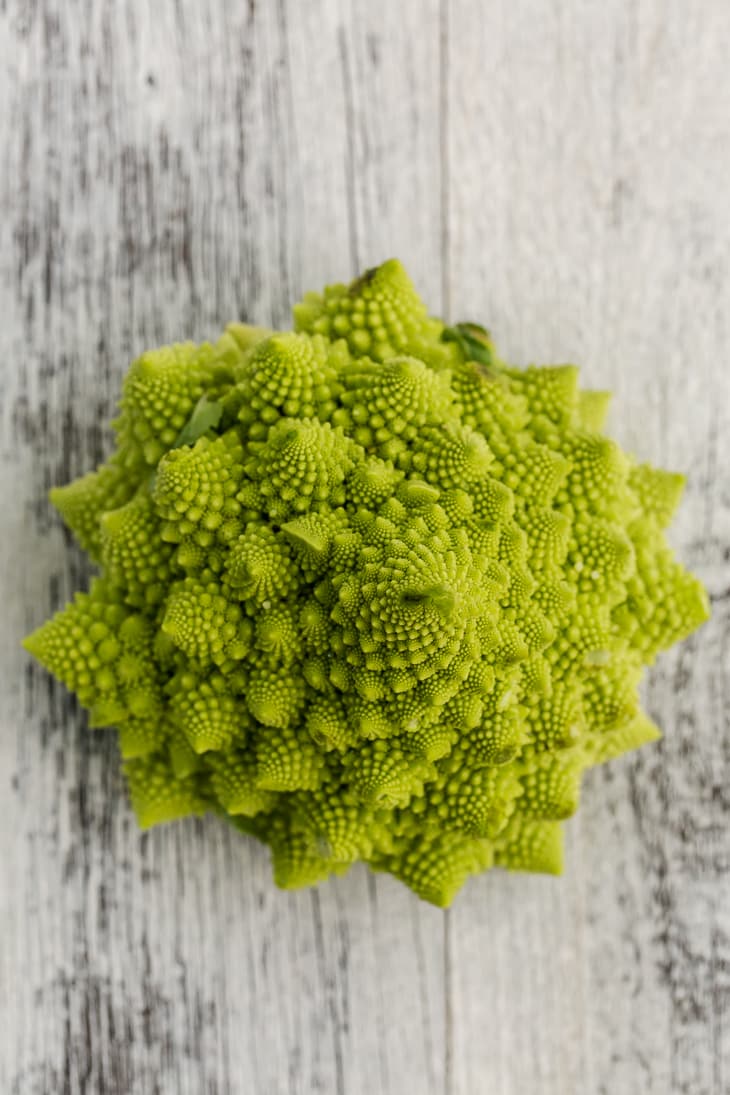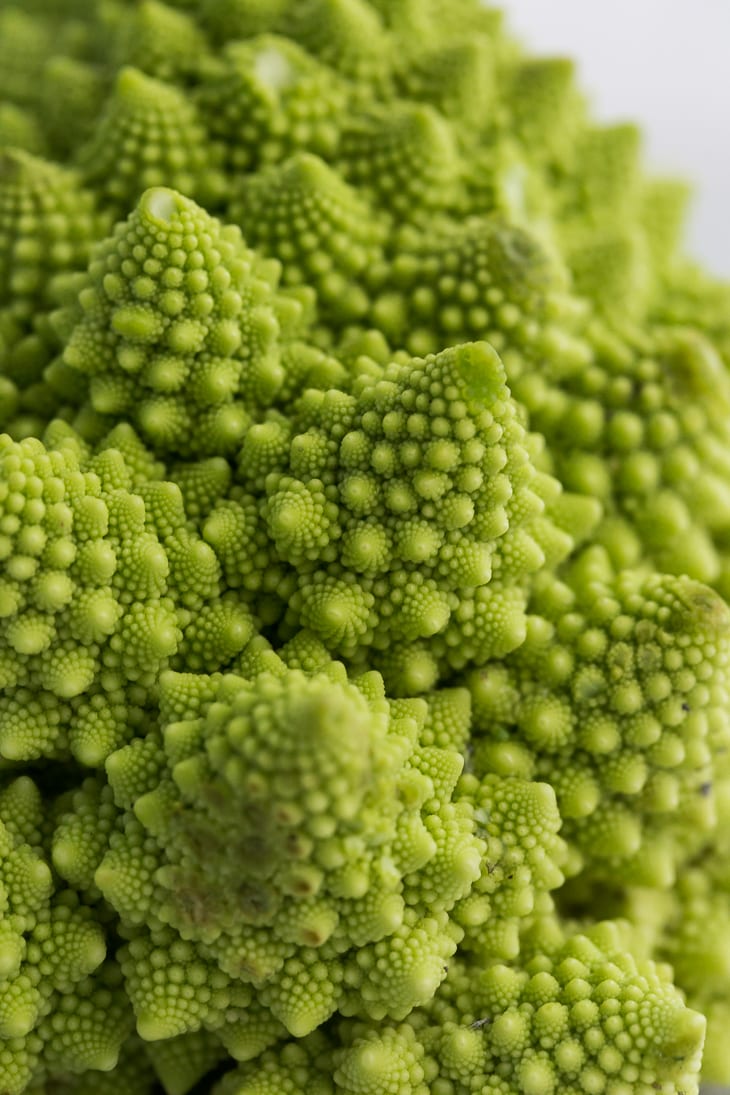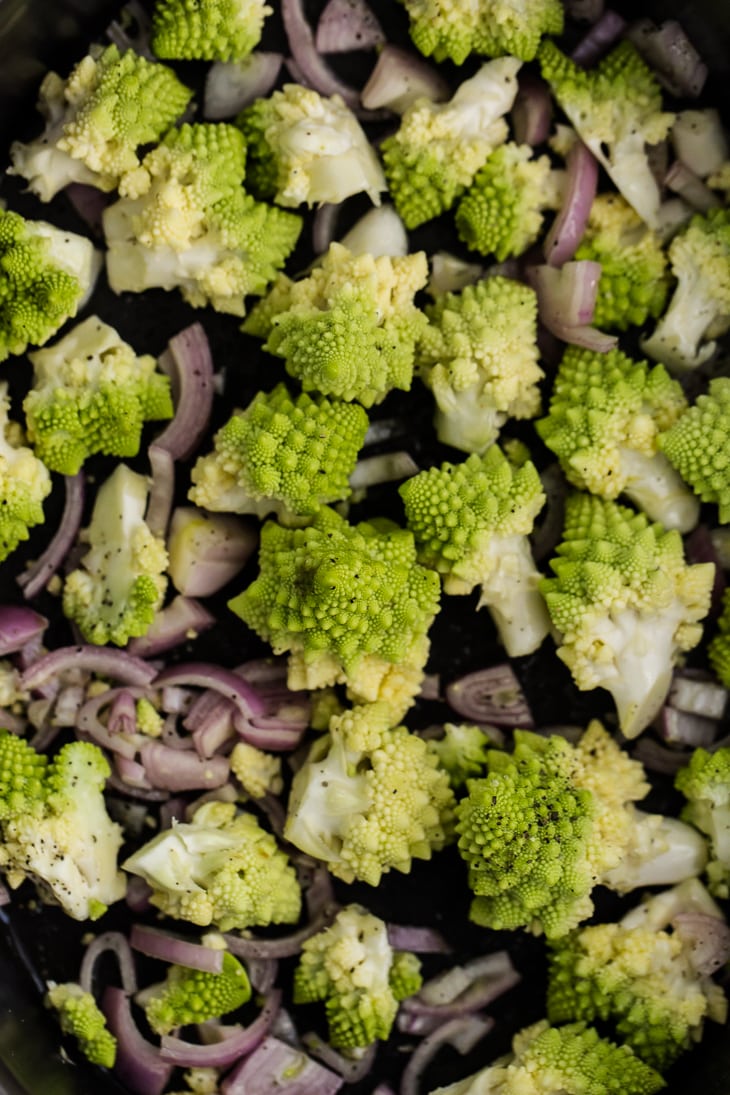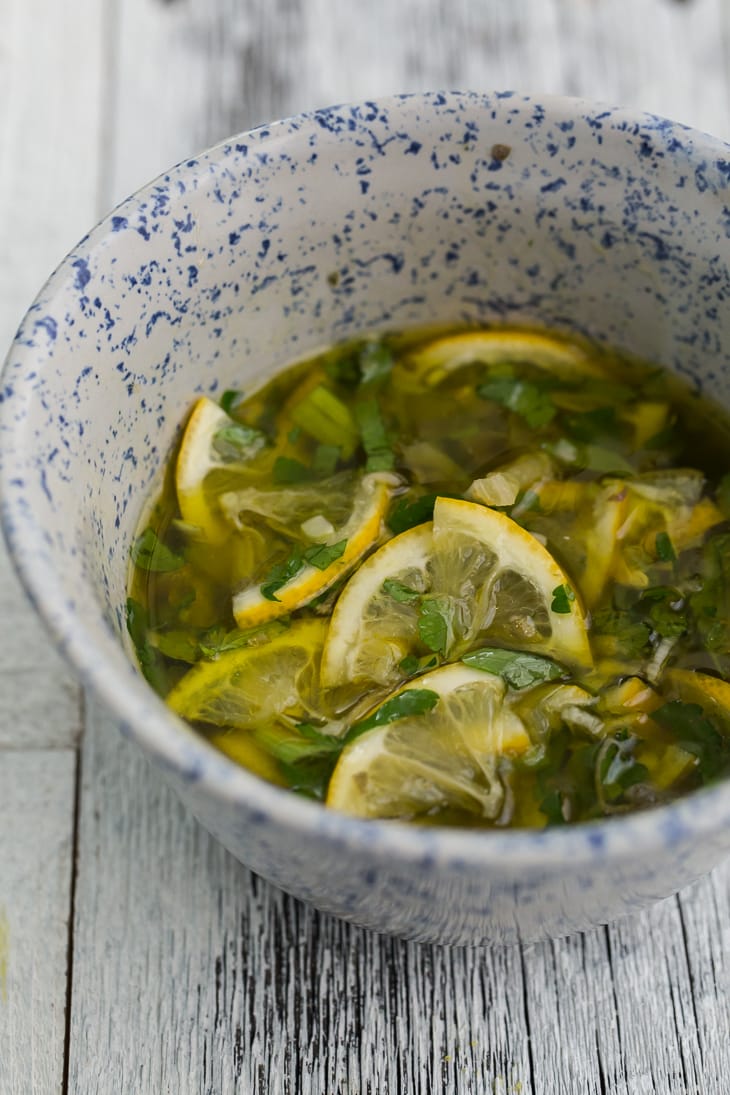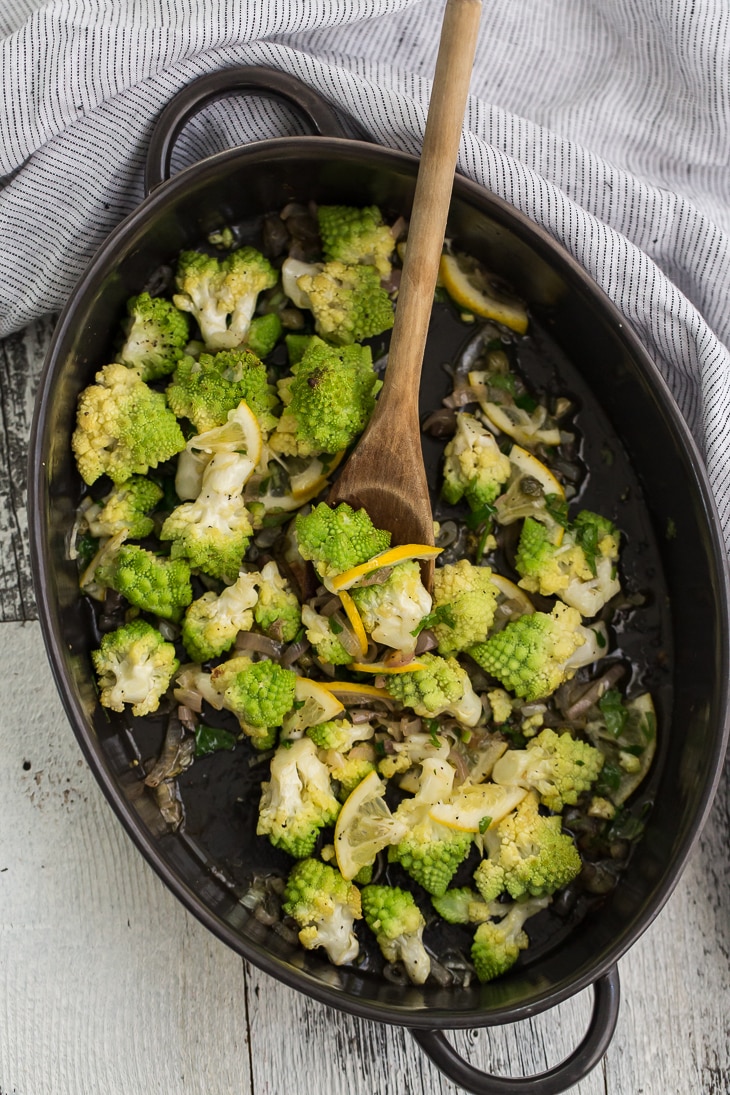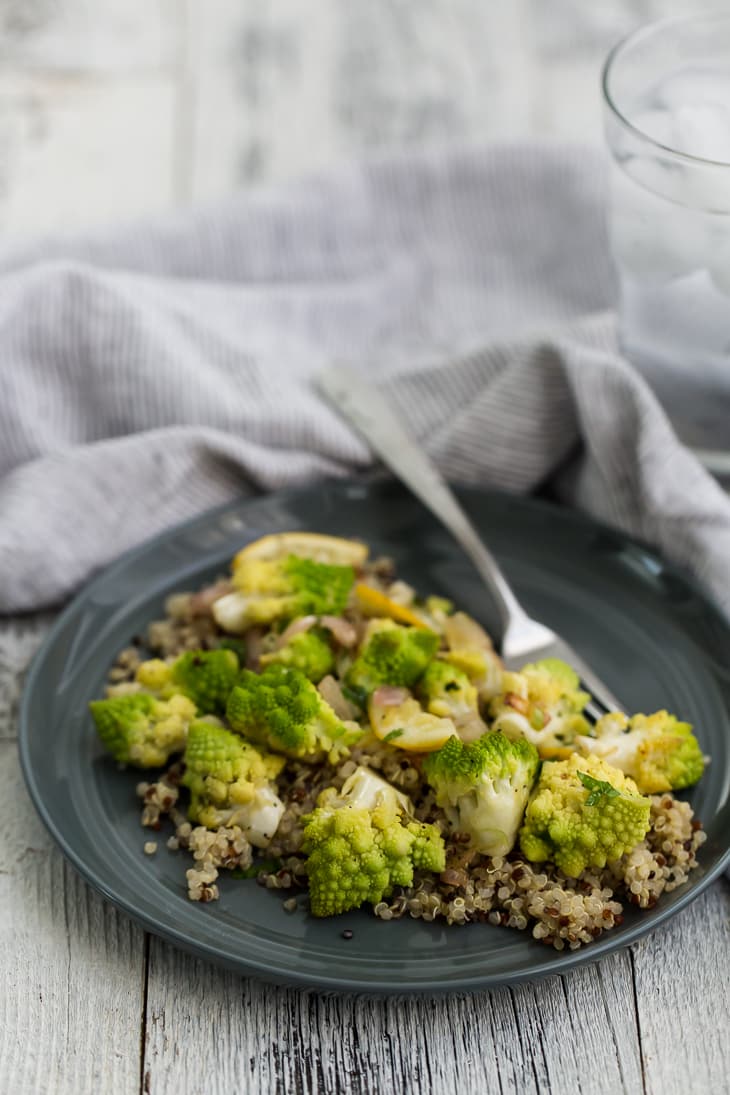 As part of the #eatnaturally month, I wanted to share a couple recipes that might introduce you to a new item to use in your kitchen and what better way to start than this beauty? Romanesco is from the broccoli/cauliflower family and while it looks like broccoli, it's more akin to cauliflower in texture and taste and grows in similar seasons. You can easily use it in dishes that would traditionally call for cauliflower but I typically save it for those meals  I want an extra 'wow' factor. This is also how I get my husband interested in food because every time I bring it home, he gets excited and then starts to talk about fractals and the Fibonacci sequence in terms of food.
Beyond the beauty of this vegetable, I also want to draw your attention to the salsa. I never thought I would say I absolutely adore January for produce but it's hard not to when you walk into the store and see rows of citrus. It's a site of a beauty! This Meyer lemon salsa comes straight from the Foreign Cinema in San Francisco by way of the December issue of Sunset. Their recipe makes a good sized batch and you won't use it all here, but I highly recommend reading their suggestions- I think this salsa combined with scrambled eggs or lathered on a sandwich sounds just about perfect.
Print
Roasted Romanesco with Meyer Lemon Salsa
Author:
Prep Time:

20 mins

Cook Time:

30 mins

Total Time:

50 mins

Yield:

3

-4

1

x
Ingredients
1

small Romanesco head (see note)

1

large shallot

1 tablespoon

olive oil

¼ teaspoon

sea salt

¼ teaspoon

black pepper
Quinoa or Rice, for serving
Instructions
Make the salsa according to the directions. Set aside to sit for at least 30 minutes or make the day before.
Preheat oven to 425˚. Break dow the head of Romanesco in bite-sized florets of roughly equal size. Cut the shallots into thin slices and toss with the Romanesco in a roasting pan. Drizzle the vegetable with olive oil and sprinkle with salt and pepper. Toss again until everything is evenly coated.
Roast for 25 to 35 minutes until the Romanesco is tender and lightly browning (you can cook for longer if you like it more cooked). Remove from oven and while still hot, add 6 to 8 tablespoons of the Meyer lemon salsa to the pan (use your best judgement for however big the head of Romanesco is). Stir until everything is well combined.
Serve over a scoop of quinoa or rice.
Notes
If you can't find Romanesco, I would use cauliflower or potentially broccoli (cauliflower is more akin to the texture of the Romanesco).