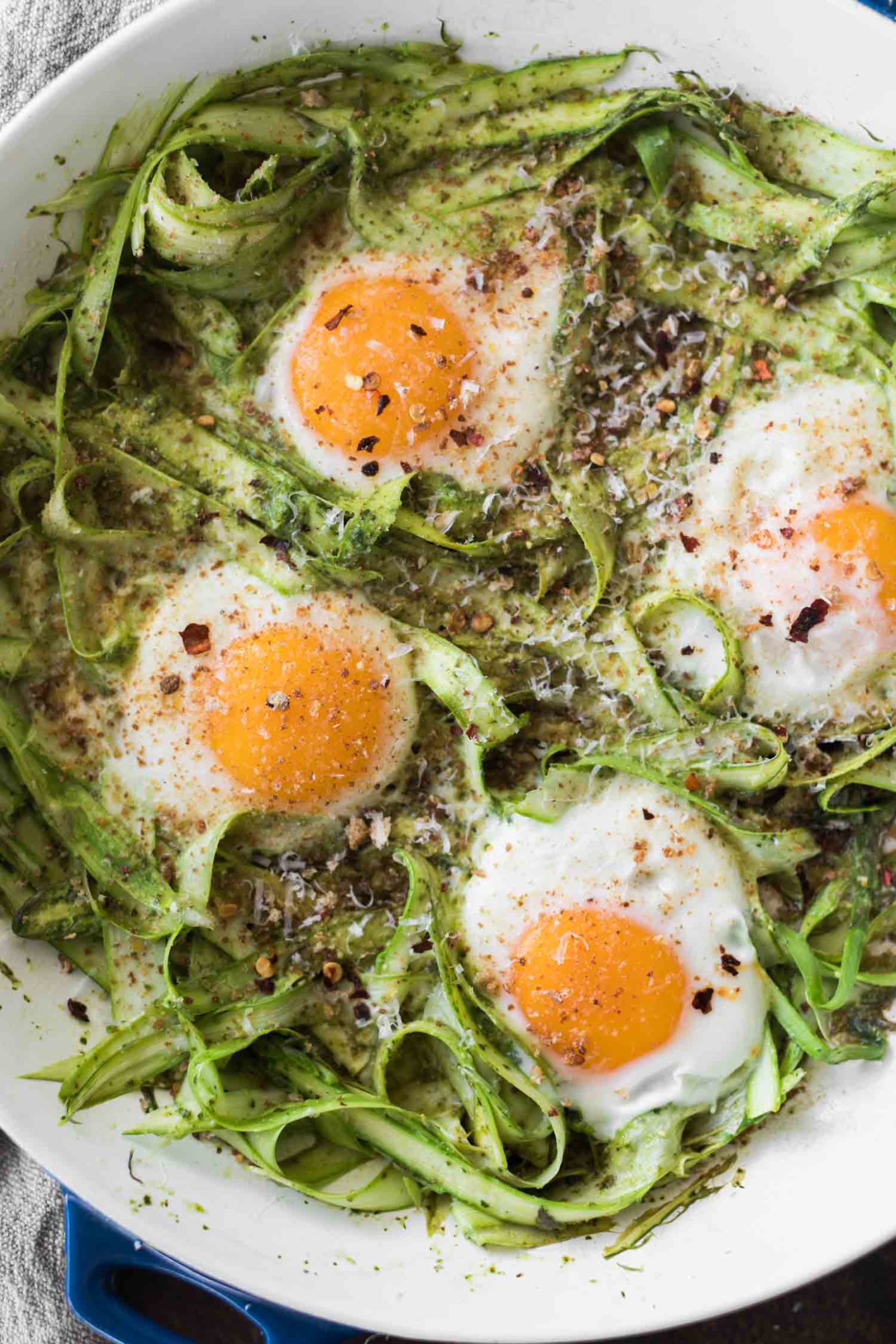 Post sponsored by Pete and Gerry's Organic Eggs. See below for more details.
This time of year always feels a bit like waking up from a long nap. Coming out of winter, my family still has slow weekend mornings often filled with lots of coffee on the patio and a solid mid-morning brunch. Even though I have more time to make breakfast, I'm still in the mood for quick meals that can easily serve all three (or more!) So, when Pete and Gerry's Organic Eggs asked me to make a brunch that highlights eggs, I knew exactly what I was making. This pesto asparagus egg skillet is just about my perfect weekend breakfast. Plus, Pete and Gerry's Organic Eggs are Certified Humane so I know the eggs I'm eating are coming from hens that are treated well.
A couple notes about this asparagus egg skillet. I love shaved asparagus because once you get the feel for how to shave it, the asparagus requires hardly any precooking. I typically make pesto ahead of time because I like to keep a batch around for pizza and pasta. I know basil isn't quite in season yet which means it can be a bit pricey. My favorite hack for this: spinach pesto. Requires a lot less pesto but you still get the wonderful basil flavor!
Print
Pesto Asparagus Egg Skillet
Author:
Prep Time:

10 minutes

Cook Time:

15 minutes

Total Time:

25 minutes

Yield:

2

large or

4

small servings

1

x
Ingredients
Skillet
¾ pound asparagus, untrimmed
1 teaspoon olive oil
3 to 4 tablespoons homemade or store-bought pesto
4 large Pete and Gerry's Organic Eggs
Toppings
3 tablespoons homemade toasted bread crumbs
Veg-friendly parmesan, for topping
Chili flakes, if desired
Instructions
Hold the untrimmed end of the asparagus and using a vegetable peeler, shave the asparagus (video here). Heat a 12" skillet over medium-low heat. Add the olive and coat the bottom of the pan. Place the asparagus in the pan along with the pesto and toss until the asparagus is well coated.
Cook the asparagus for about 1 minute then create four spaces for the eggs. Crack an egg into each space. Cook until the whites are set and the yolks are to your desired firmness; 10 to 15 minutes. If the whites are not firming up, cover the pan. Or heat a small amount of oil in a separate pan and spoon over the egg whites.
Before serving, sprinkle with the bread crumbs,  grated parmesan, and/or chili flakes.
Asparagus Egg Skillet
variations
Pesto: As mentioned above, you can play around with the pesto. I used a pretty traditional pesto but you could make one with kale or spinach, try your hand at using almonds or walnuts, or leave the cheese out for a dairy free recipe.
Gluten-Free: Ditch the bread crumbs and top with crispy quinoa.
Non-shaved asparagus: If you're unsure of shaving asparagus, cut the asparagus into ¼" thick slices (on the bias creates a beautiful look but is not necessary). Saute the asparagus for a couple minutes before adding the egg to the pan.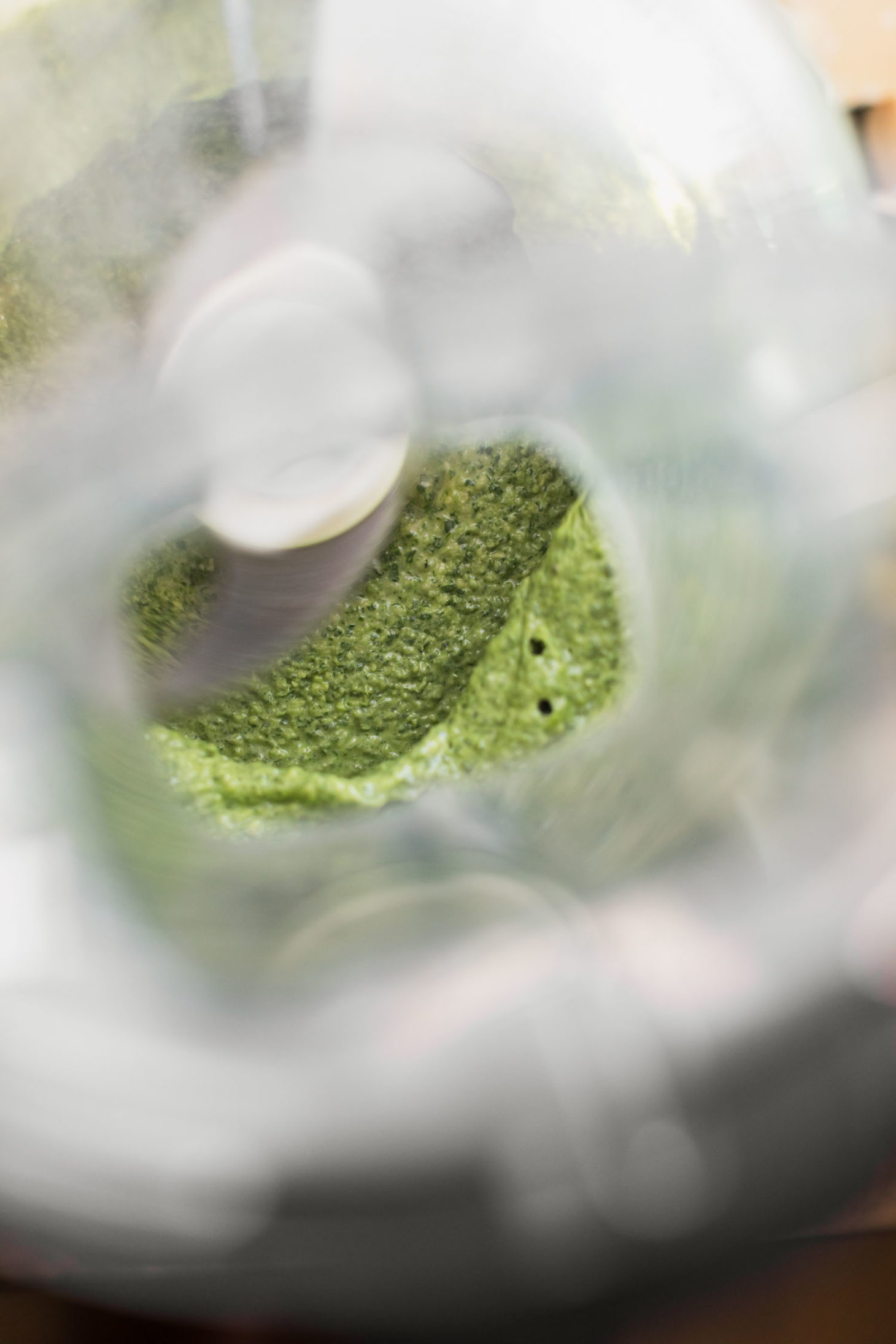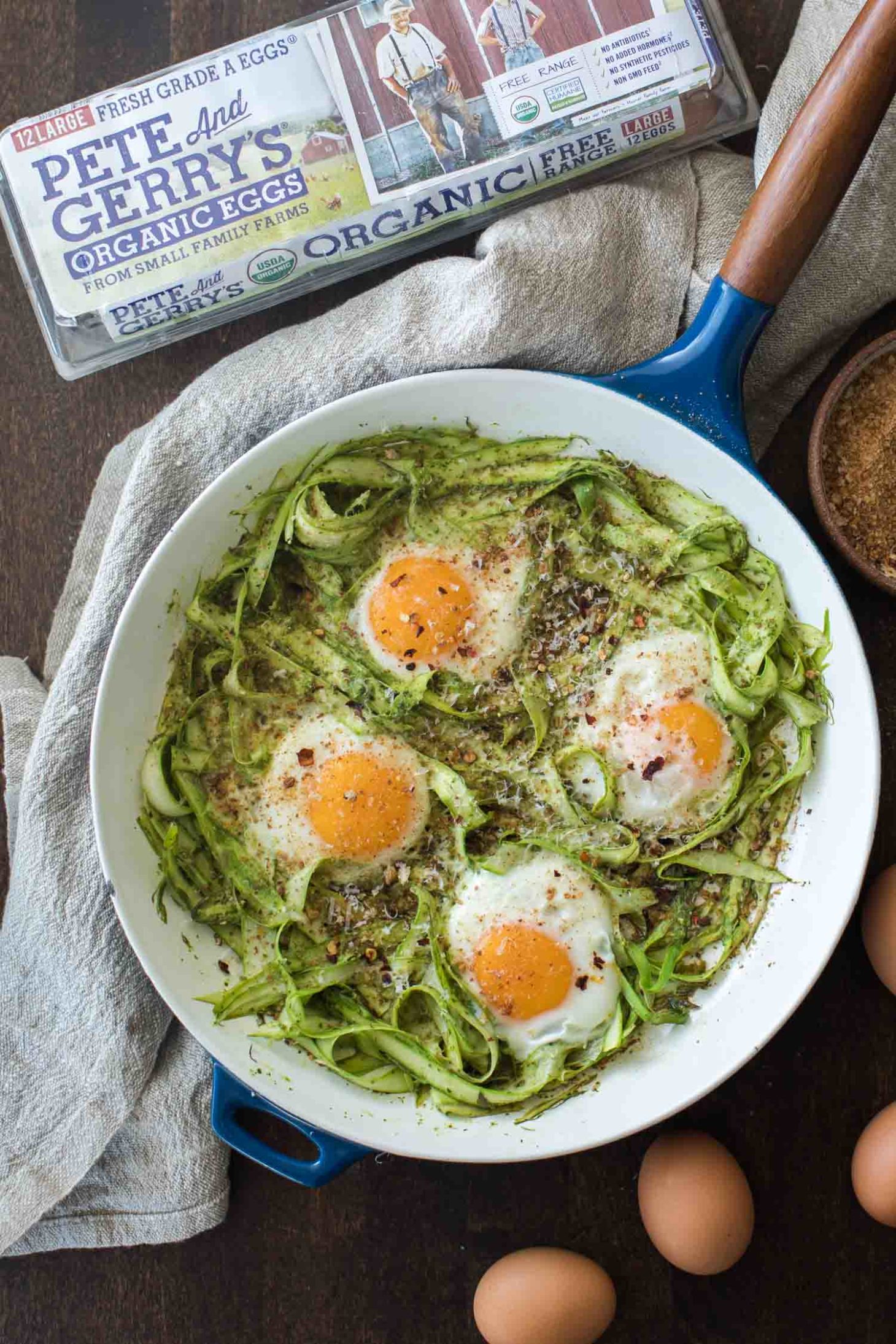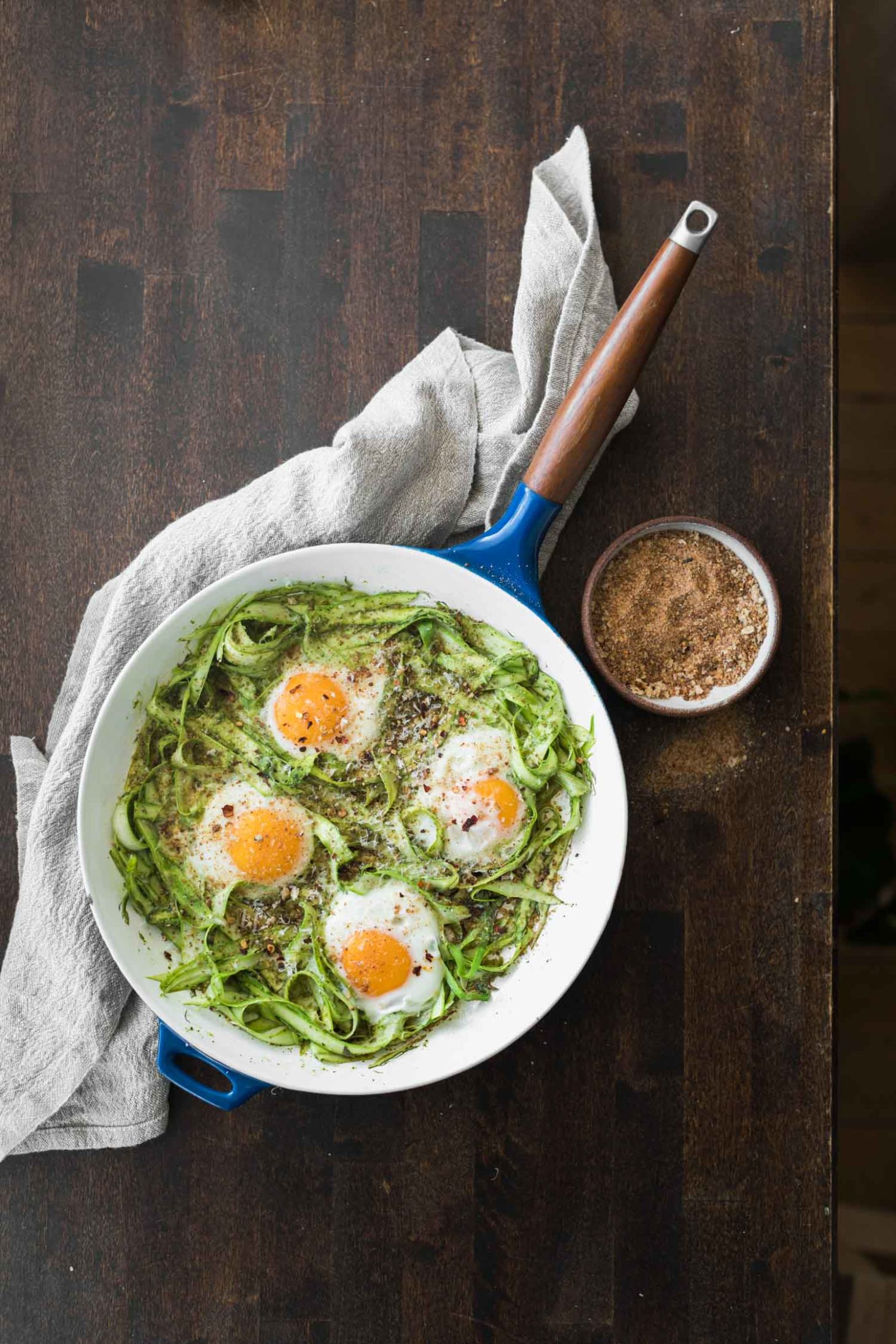 Disclosure: This recipe was created in partnership with Pete and Gerry's Organic Eggs. All thoughts and opinions are my own. It's content like this that helps me keep this site running to provide the vegetarian recipes you see every week. |