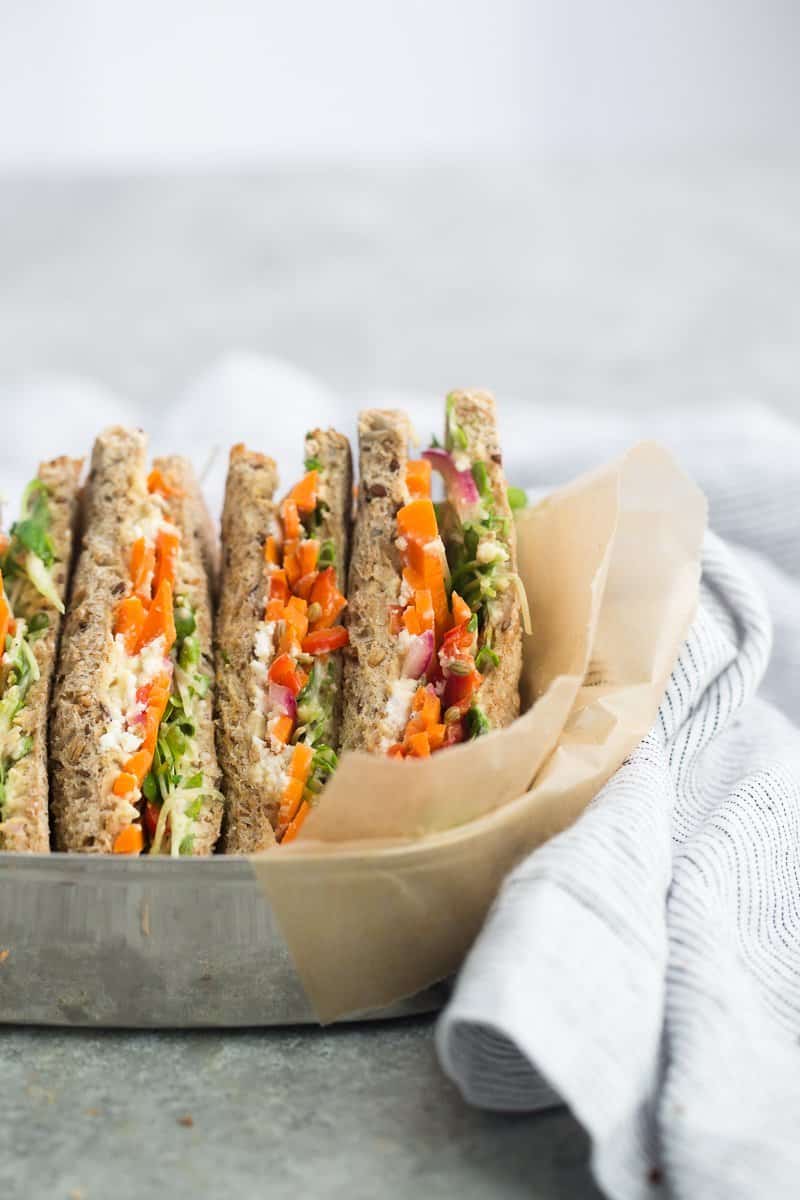 | Disclosure: This recipe was created for Dave's Killer Bread. See below for more details. |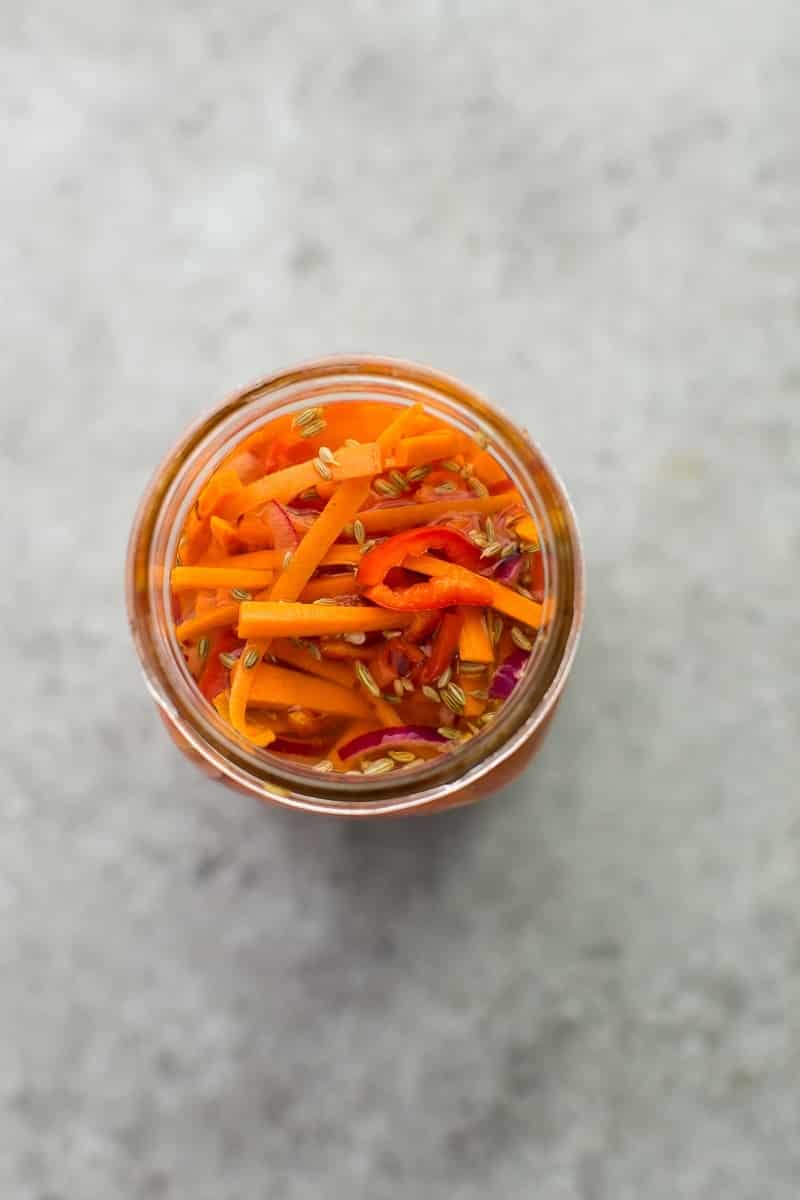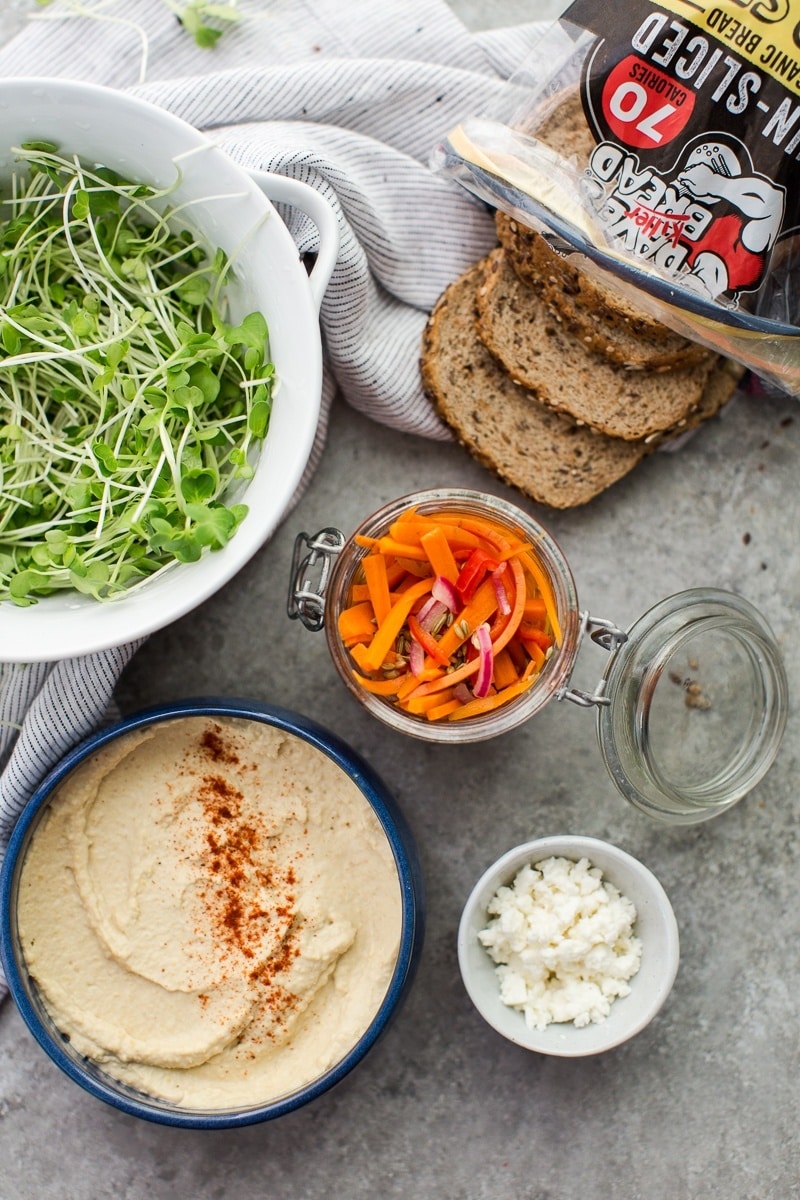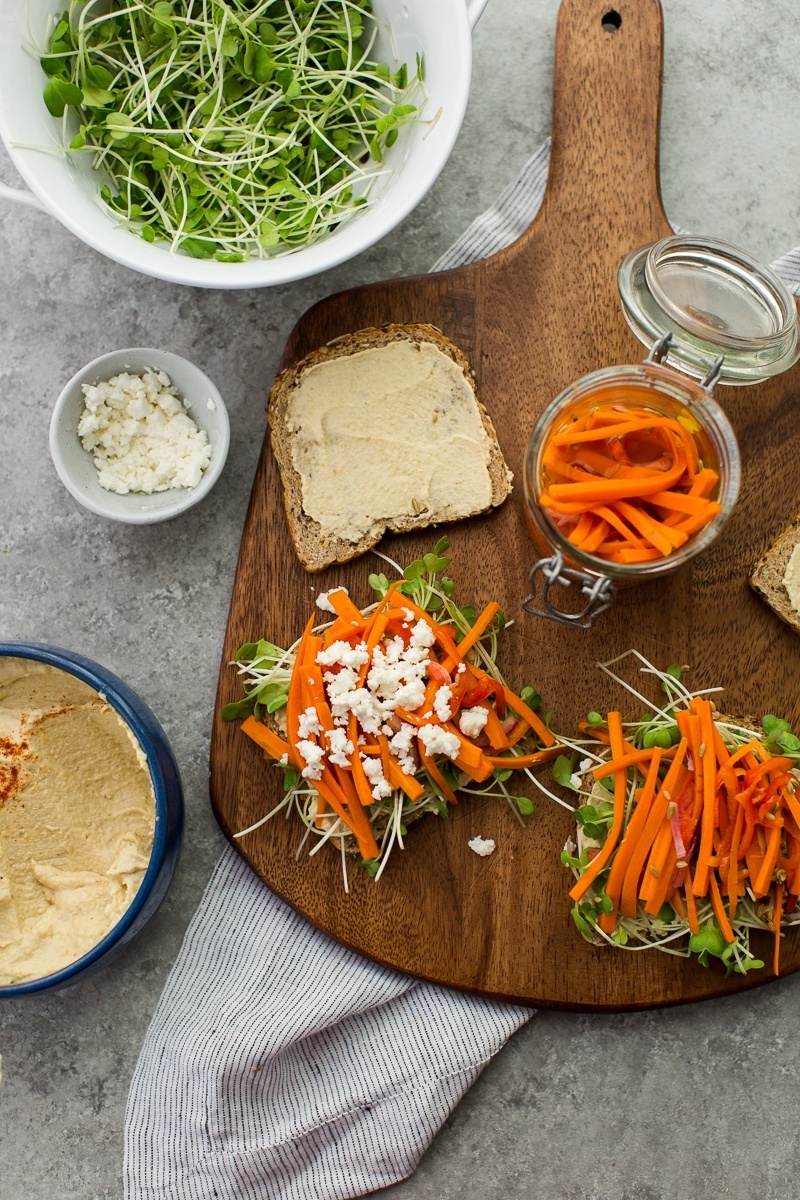 In the short time since Mack was born, I've been thinking a lot about my own childhood in relationship to what I'd love for him to experience. I think back through all the family vacations and road tips (with lunch stops at rest areas) as well as my memories of school. I remember that for both vacations and schools, sandwiches were always around. But never did I have sandwiches like this (I probably would have thought my mother was crazy but my hope is that if Mack grows up with such things as hummus sandiwches and sprouts, they become a normal part of life.)
I'm currently all about pickled things. If it can get pickled, I want to eat it. I feel like I'm also on a bit of crusade to convince you that carrots are awesome and should be stars (but really, I think that of all produce). This particular pickled carrot is adapted from Bon Appetit and was based on what I had around the house. I should also note that I had a total 'oops' moment in that for the photos I accidentally used fennel seeds instead of cumin (don't ask, it was a day) At least the pickles still tasted good.
Pairings for the Hummus Sandwich
While I don't leave the house to go to work, I'm constantly packing a lunch for M (trying to get practice for when Mack starts school). We like to keep it simple around here: sandwich, side or salad, and dessert. Change it up as you see fit or just pack a sandwich and fruit (always a solid meal in my book!) I'm also really enjoying this thin sliced bread from Dave's Killer Bread- great for allowing the ingredients to shine (and will be perfect for little Mack hands eventually!) Also, DKB's Good Seed bread is a perfect compliment to this vegetable heavy sandwich. The variety of seeds adds a bit of texture on top of the crisp carrots.
Side: Baked Beet Chips or Kale Chips . I'm not the biggest fan of kale (I know, I hope you still love me after that statement) but I do really enjoy kale chips.
Salad: Avocado Chickpea Salad (it's still my favorite) or if you need something that travels a bit better, caramelized cauliflower and quinoa salad.
Dessert: Fresh Fruit or on occasion, a barley chocolate chip cookie.
Print
Pickled Carrot and Hummus Sandwich
Author:
Prep Time:

15 mins

Cook Time:

10 mins

Total Time:

25 mins

Yield:

2

sandwiches

1

x
Pickled Carrots

½

pound carrots, cut into matchsticks
Peel from

half a

lemon

½ cup

sliced sweet red pepper

¼ cup

sliced red onion

1 tablespoon

red pepper flakes

¾ cup

water

½ cup

white or apple vinegar

2 tablespoons

sugar

¾ tablespoon

coarse salt

1 teaspoon

crushed coriander seeds

1 teaspoon

crushed cumin seeds
Sandwich

¼ cup

hummus

2 cups

sprouts (your choice- I used radish)

¼ cup

crumbled feta
Instructions
At least 12 hours, up to one week before making the sandwiches, place matchstick carrots, pepper, onions, lemon peel and red pepper flakes in a quart-sized jar. Combine the water, vinegar, sugar, salt, coriander, and cumin seeds in a small pot. Heat over medium heat until the mixture comes to a boil and sugar/salt as dissolved. Pour over the carrots, cool, and place the lid on the jar. Store in refrigerator.
To assemble sandwiches, spread 1 tablespoon of hummus on all four slices of bread. Layer a handful of sprouts on two of the slices, followed by a layer of the pickled carrot mixture and finally feta. Place the tops on the sandwiches, slice in half, and pack away for lunch.
Notes
+ Pickled recipe lightly adapted from this recipe from Bon Appetit.
+ If you're in need of a hummus recipe, I still love this one from Mark Bittman.
Featured Ingredient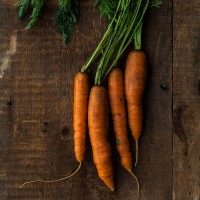 | Disclosure: This recipe was created in partnership with Dave's Killer Bread. All thoughts and opinions are my own. It's content like this that helps me keep this site running to provide the vegetarian recipes you see every week. |