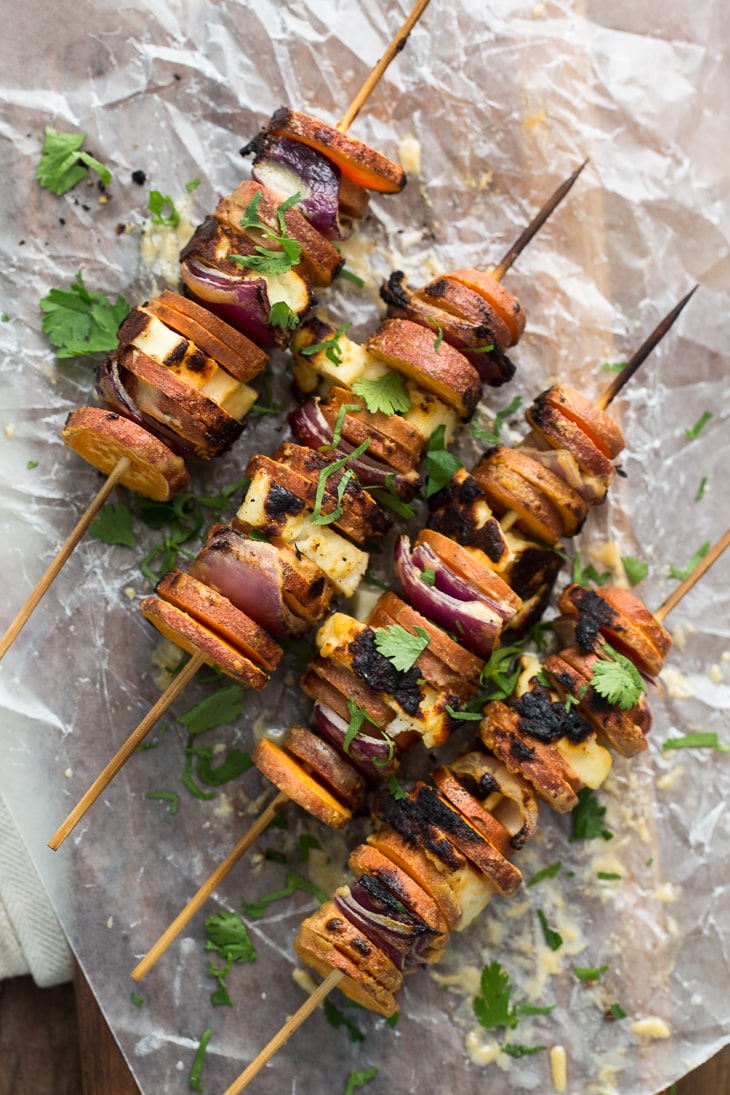 When M and I first moved in together, we were just about as young and naive as two people could be. We had only been dating for about 5 months and I had been working a job at a bakery that was 40 miles away from where I was living. I decided that if I wanted to really keep working at the bakery, I was going to need to move closer and since M worked from home, he came along for the ride. We're definitely trial by fire type people and still to this day that was one of the hardest learning experiences.
One of the biggest shocks was day in and day out food. Sure, we had eaten together quite a few times but we also ate out quite a bit. However, living was more expensive and so we focused on eating at home (it would be about this point in time that he might pipe into the conversation and mention something about me cooking 'Erin' sized meals for a person twice her weight). I was eating vegetarian and he was eating everything but vegetarian, so finding middle ground was really challenging- especially since I had just started learning to cook.
Through trial and error we found that one of our biggest assets was the grill. I could cook multiple items at one time and create simple meals based around those items. M would get a piece of grilled chicken while I'd grill vegetables that we would split (and my half would be made into some sort of grain/bean bowl). We made it work and through that, I found a deep love for grilling vegetables. These skewers are rather large step up from the vegetables I was grilling back then but are highly worth the extra bit of effort. Grilled sweet potatoes are nothing short of amazing and when paired with a salty cheese, I could eat for days. The kicker (literally and figuratively) here is the sriracha. My spice tolerance right now is at an all time low, so feel free to add as much as you want- it's really up to personal preference!
(PS- if you scroll to the bottom of any page, you'll see a new area on the site that is featuring all images tagged #naturallyella on instagram. If you make a recipe from the site, share it, and tag it- you might just see your image below!)

Print
Grilled Sriracha-Tahini Sweet Potato Skewers with Halloumi
Author:
Prep Time:

15 mins

Cook Time:

15 mins

Total Time:

30 mins

Yield:

2

servings

1

x
2

small sweet potatoes about

1

" in diameter

½

small red onion

4 ounces

halloumi

2 tablespoons

tahini

2 tablespoons

olive oil

1 tablespoon

lime juice
Sriracha, to personal taste

¼ teaspoon

sea salt
Cilantro, for serving
Instructions
to 60 minutes before cooking, soak 4 wood skewers in water.
Light grill to medium-low heat. Scrub the sweet potatoes well and cut into ¼" thick circles. Using a steaming basket (or other steaming method), steam the sweet potatoes just until they begin to soften but not cooked through, ,4 to 5 minutes.
Cut the onions and halloumi into 1" chunks, similar in size to the sweet potatoes, with the halloumi also being about ¼" thick (you'll want about 8 pieces). Thread the sweet potatoes, onions, and halloumi onto the skewers, using about 2 pieces of halloumi per skewer.
In a small bowl, whisk together the tahini, olive oil, lime juice, sriracha, and salt. I started with ½ teaspoon of sriracha and tasted continue to add/taste until I felt the spice level was perfect. Brush the skewers with the tahini sauce, reserving leftover sauce for after grilling.
Place skewers on a well oiled grill, grill pan, or piece of foil (see note) and cook until the sweet potatoes are cooked through and everything is lightly charring, 1 to 2 minutes per side, turning as needed. Remove from grill and brush again with the sauce. Sprinkle the skewers with cilantro and serve.
Notes
While halloumi is great for grilling, it's not always so great for skewers. Make sure you are cooking the skewers on something that is well oiled as the cheese likes to stick. When turning the skewers, use tongs and carefully pull up on the pieces of halloumi before turning. And if the halloumi falls off, grill separately and serve alongside the skewers.