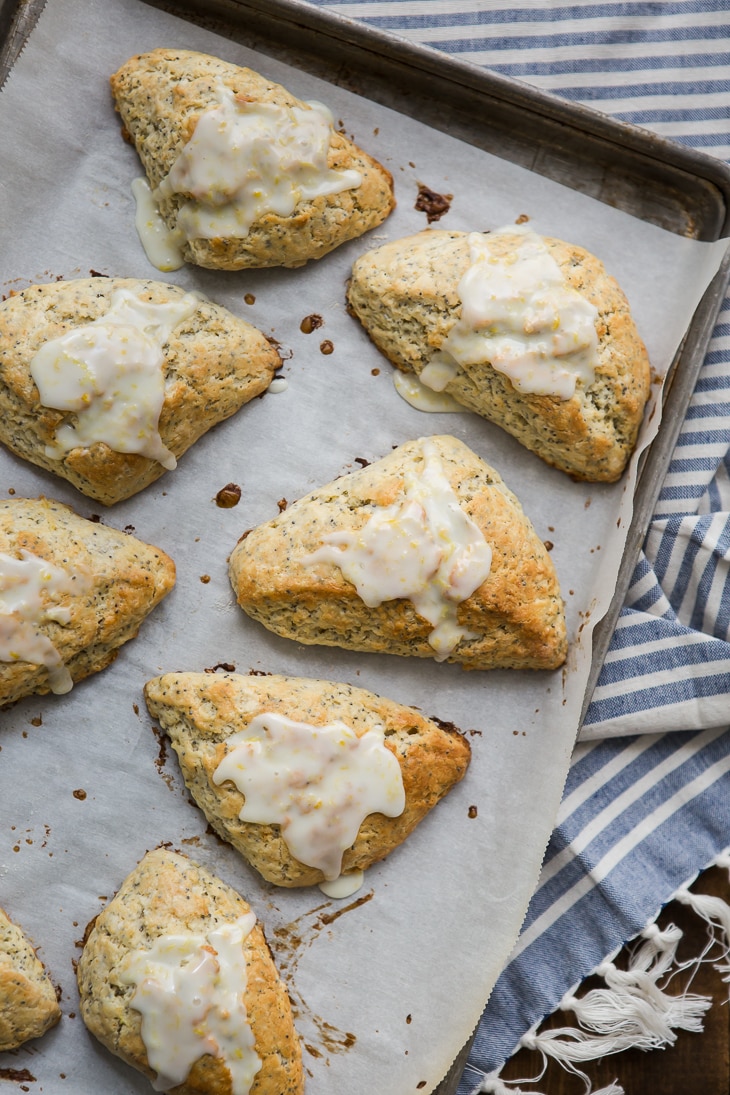 Since the beginning of my focus on healthy eating (which is going on a decade-wow!), I've had a major shift in my views on the my definition of healthy (and I say 'my' because everyone's view is different, and that's okay). When I first started, I sought everything that was low-fat and no-fat, I counted calories like my life depended on it (you can read all about that here), and I found that when I wanted to bake, I was trying to make these treats as 'healthy' as a I could.
I eventually gave up on most of that because I learned that my body did better on the whole-fats in moderation and if I was going to eat a treat, it was going to be a treat (and not something I had healthified to the extent it tasted like crap and in the end, wasn't worth it). I was trying to justify keeping these treats in my life on a more regular basis when really it should have been about quality and not quantity. I would take one amazing croissant filled with all the butter every once in a while over croissants all the time that taste rather 'meh'.
This scone recipe is straight from my new cookbook that comes out in about a week (hooray!) While the book is a good chunk of traditional meal inspiration, I wanted to make sure to include items that were more of a treat (reason being there's an entire chapter on desserts- I don't mess around, I love my desserts). I stick by the everything in moderation. I worked on this scone recipe for so long because kind of like the croissant, if I'm going to eat a scone, it should be a darn good scone. The outside of these scones are crisp while the inside is still a bit moist (I hate soggy scones). This lemon version is still a bit tart but I find it's the perfect balance to a hot cup of coffee!

Print
Lemon Poppy Seed Scones
Author:
Prep Time:

10 mins

Cook Time:

25 mins

Total Time:

35 mins

Yield:

8

scones

1

x
21⁄4 cups

(

270 g

) whole wheat pastry flour or unbleached all-purpose flour

2 teaspoons

baking powder

1⁄4 teaspoon

sea salt

2 tablespoons

poppy seeds

2 tablespoons

lemon zest

1⁄2 cup

(

112 g

) unsalted butter, chilled and cubed

1

large egg

3 tablespoons

(

45

ml) lemon juice

3 tablespoons

(

45

ml) heavy cream, plus more for brushing

1⁄3 cup

(

80

ml) maple syrup
Icing

1⁄2 cup

(

60 g

) confectioners' sugar

1 tablespoon

(

15

ml) lemon juice

1 teaspoon

lemon zest
Instructions
Preheat the oven to 425 ̊F (220 ̊C, or gas mark 7). Cover a baking sheet with parchment paper.
Place the flour, baking powder, salt, poppy seeds, and lemon zest in a food processor. Pulse until combined. Add the butter and pulse until the mixture is in small, pea-size pieces. Transfer to a large bowl.
In a separate bowl, whisk together the egg, heavy cream, lemon juice, and maple syrup. Pour into the dry ingredients and stir until just combined.
Turn out the dough onto a floured surface, squeeze the dough a rectangle, about 1 inch (2.5 cm) thick and 3" wide. Using a knife or bench scoop, cut into 8 squares or triangles.
Place the scones 1 to 2 inches (2.5 to 5 cm) apart on the baking sheet. Brush with heavy cream. Bake the scones until firm to the touch and golden, 18 to 20 minutes. Remove from the oven and transfer to a rack to cool.
To make the icing: Whisk together the confectioners' sugar, lemon juice, and lemon zest in a bowl. Once the scones have cooled slightly, spread roughly 1 teaspoon of icing on each one.