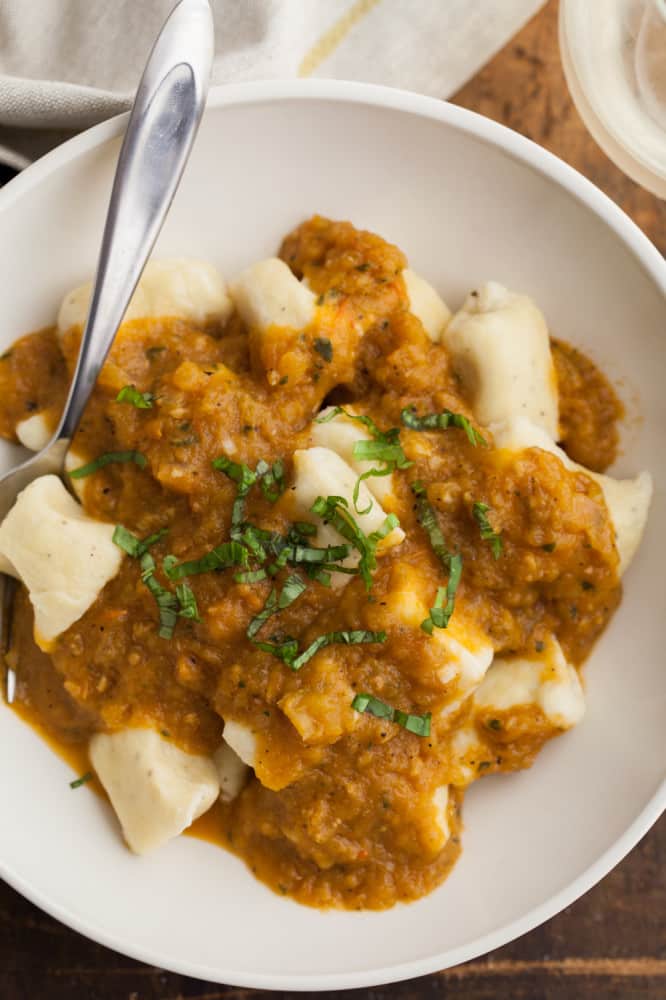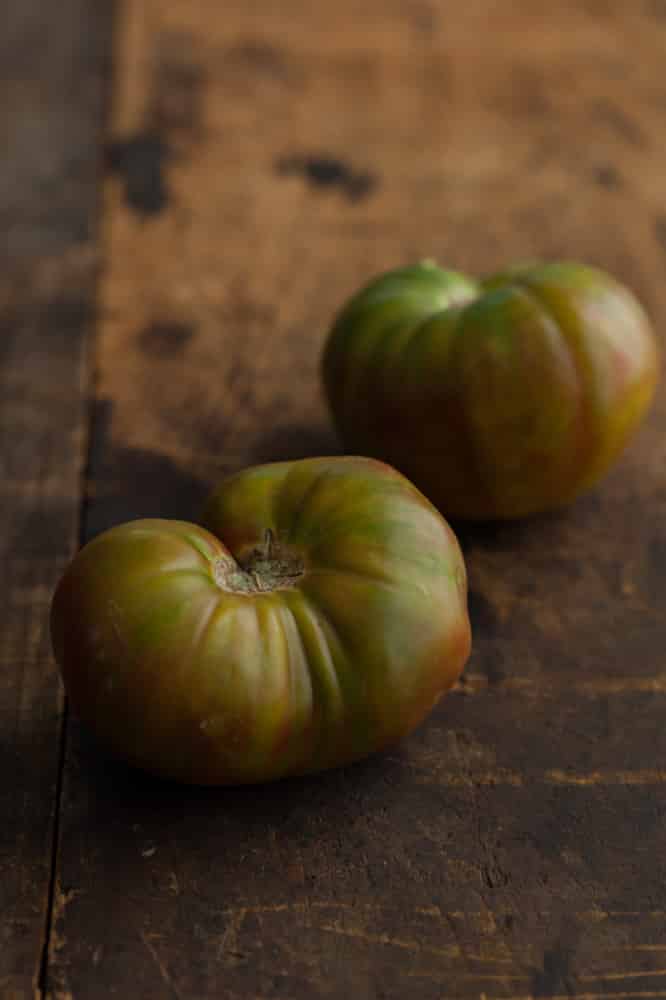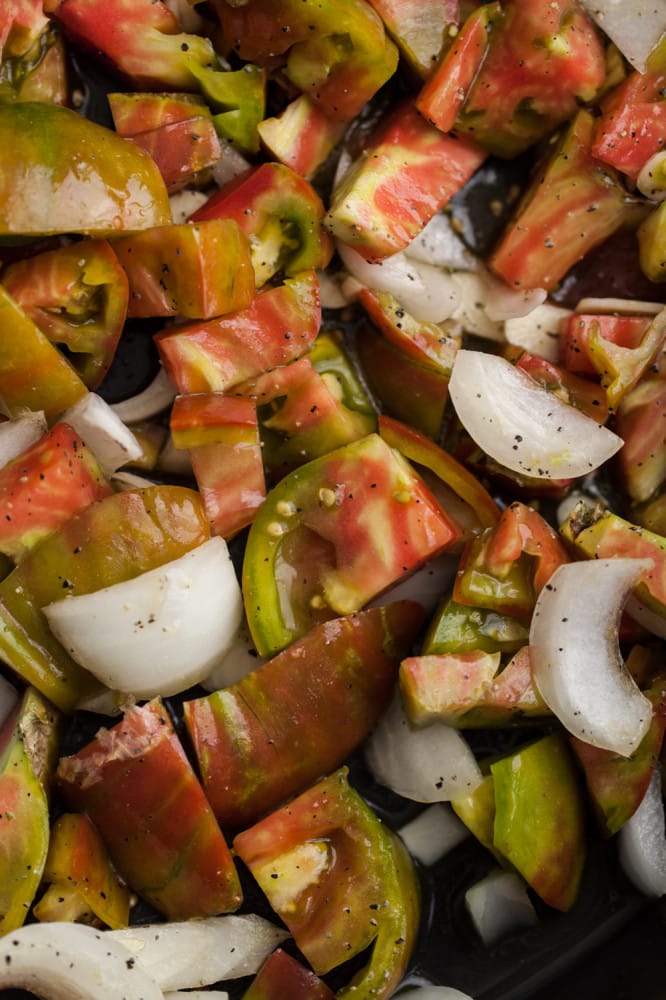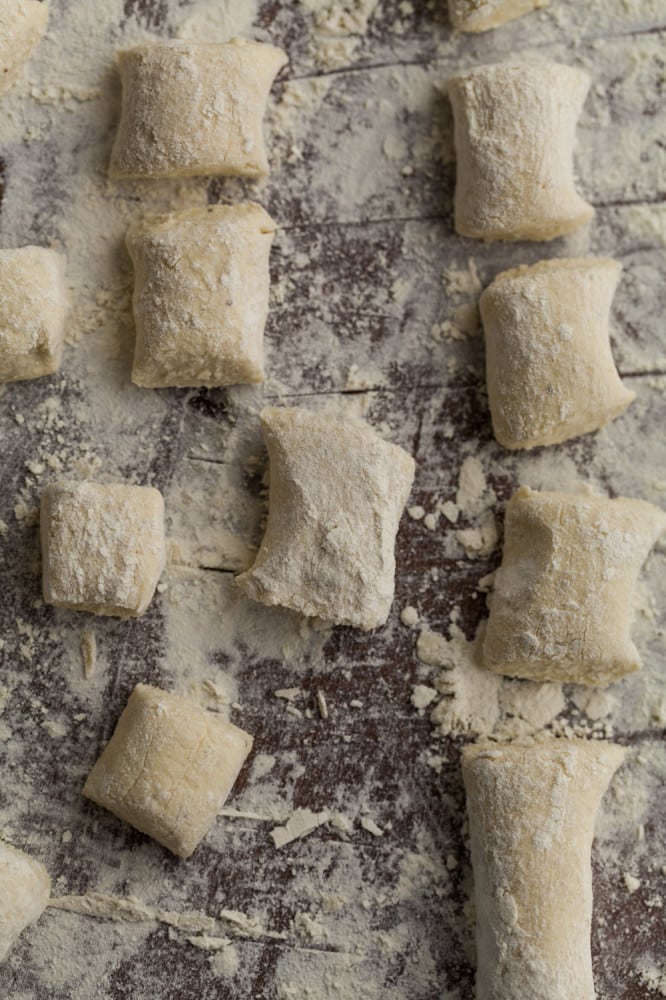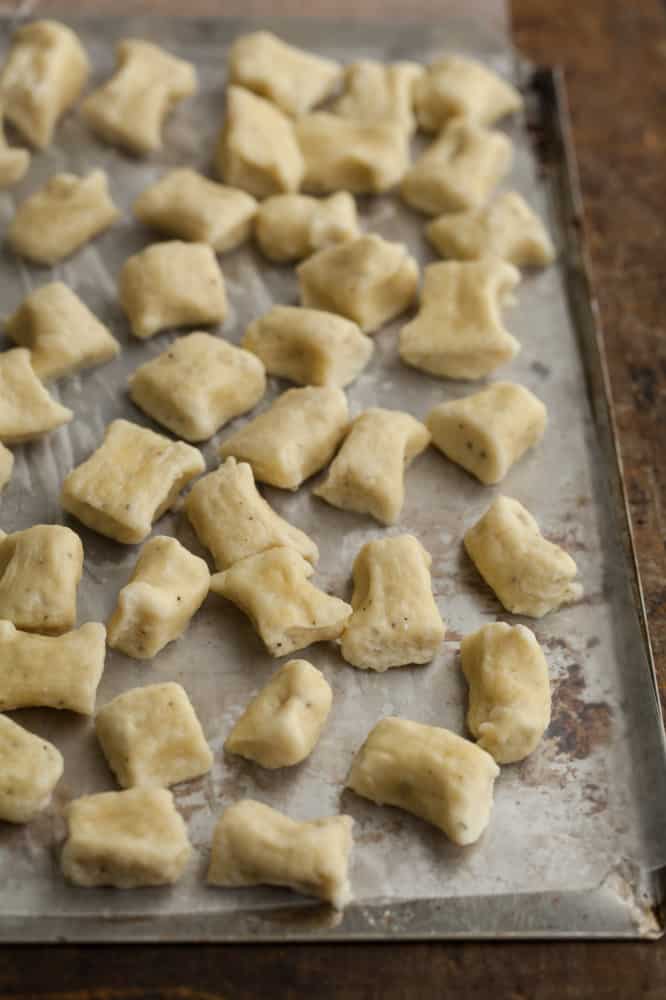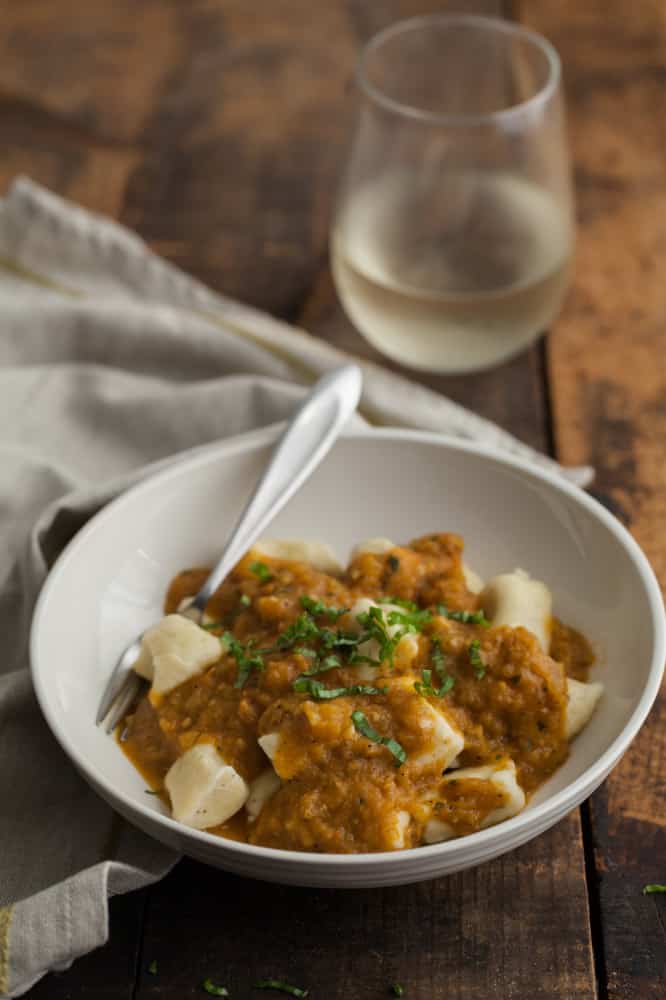 I mentioned in my last post that I'm a fairly simple girl when it comes to summer meals but on occasion, usually when there are guest in the house, I like to step my cooking game up a bit. A few months ago I made these ricotta gnocchi for The Kitchn (using Emma's ricotta recipe) and I fell in love. I typically go the potato route with gnocchi but after one bite of ricotta gnocchi, I couldn't go back. These gnocchi are truly the fluffy, delicious bites one would expect (and not too hard to make.) The perfect showcase for a summer tomato sauce.
If einkorn hasn't made it's way into your kitchen yet, you can follow the original recipe using all-purpose but I have to say, the lightness of the einkorn flour made the gnocchi even a bit more light (if that's possible, but I think it is.) The key is to keep the dough slightly on the sticky side because over-adding einkorn flour will result in a dense end product that resembles more of a potato gnocchi. As for the tomato sauce, I used the heirlooms since that's what I had sitting on my counter, but toss together whatever you might have- I'm always roasting a few tomatoes/onions/garlic and whirling it with basil/lemon juice (it's simple and turns out amazing every time.)
Print
Einkorn Ricotta Gnocchi with Roasted Tomato Sauce
Einkorn flour can sometimes be a bit tricky to work with as it doesn't absorb water the same as the all purpose flour. This gnocchi dough is a bit stickier than the original recipe, but use extra flour for shaping the gnocchi and be patient- don't add extra flour to reach a tacky consistency, you're gnocchi, after cooking, will become dense and not be the dreamy/pillow-like texture I love so much.
1 cup

einkorn flour

2

-

3

heirloom tomatoes

1

small white onion

2

cloves garlic

½ tablespoon

olive oil.

3 tablespoons

minced fresh basil

1 tablespoon

lemon juice

¼ teaspoon

sea salt

¼ teaspoon

black pepper
Instructions
Prepare gnocchi as guided, using einkorn flour in place of the all-purpose. See summary for information about working with Einkorn flour.
Preheat oven to 425˚. Roughly chop tomatoes, onions, and mince garlic. If tomatoes are overly juicy, squeeze out excess. Place ingredients in a roasting pan and toss with ½ tablespoon of olive oil. Roast until everything is tender, 20-25 minutes. Let cool slightly, drain any excess liquid that formed while roasting, and then transfer to a food processor or blender. Add lemon juice, basil, salt, and pepper and puree until well combined.
Serve gnocchi hot with tomato sauce and an extra sprinkle of fresh basil.