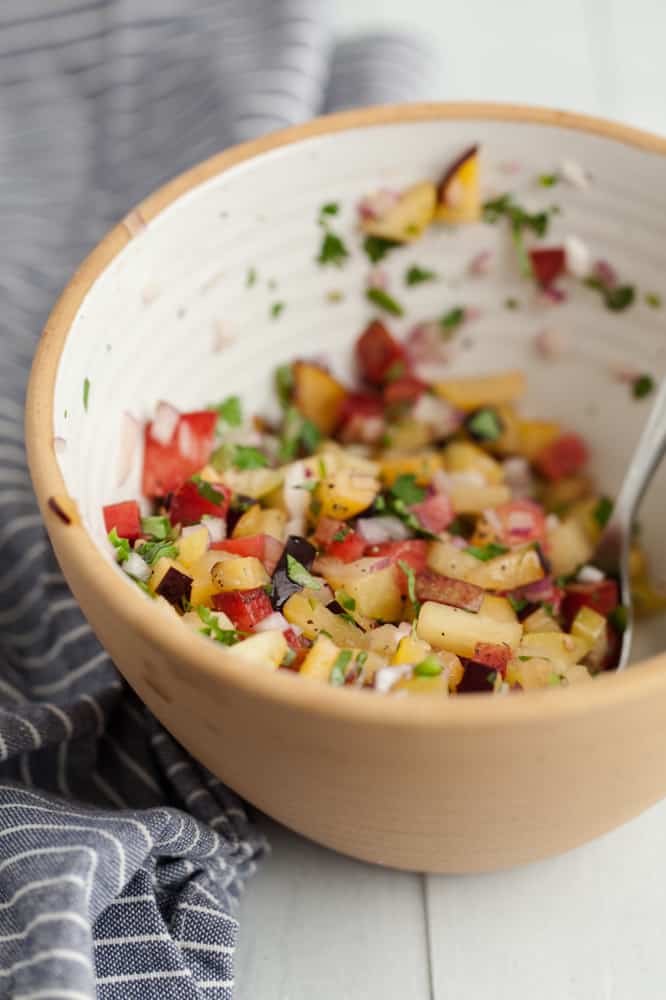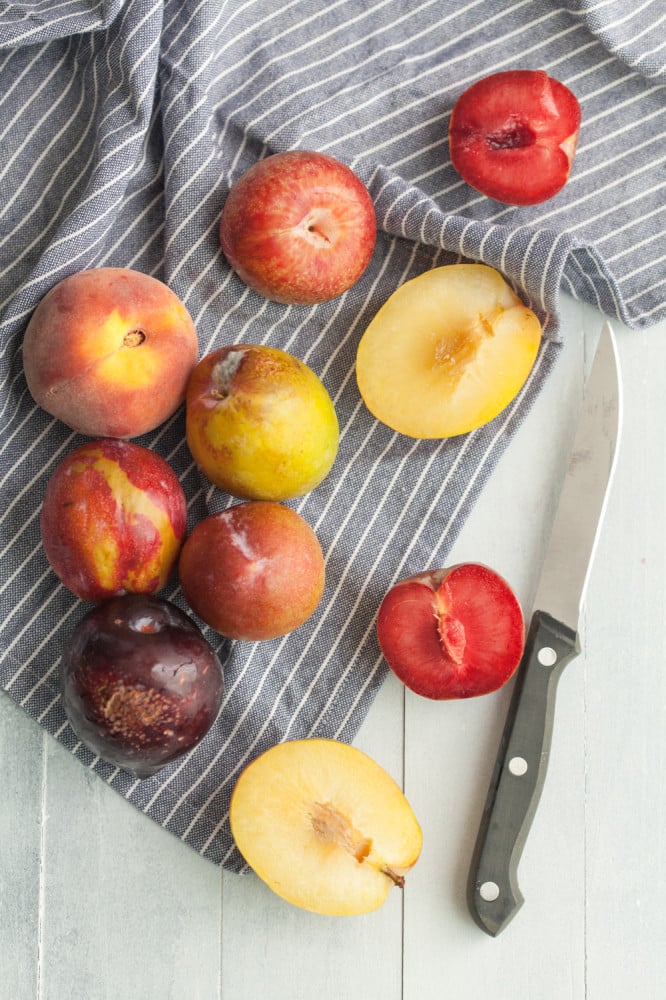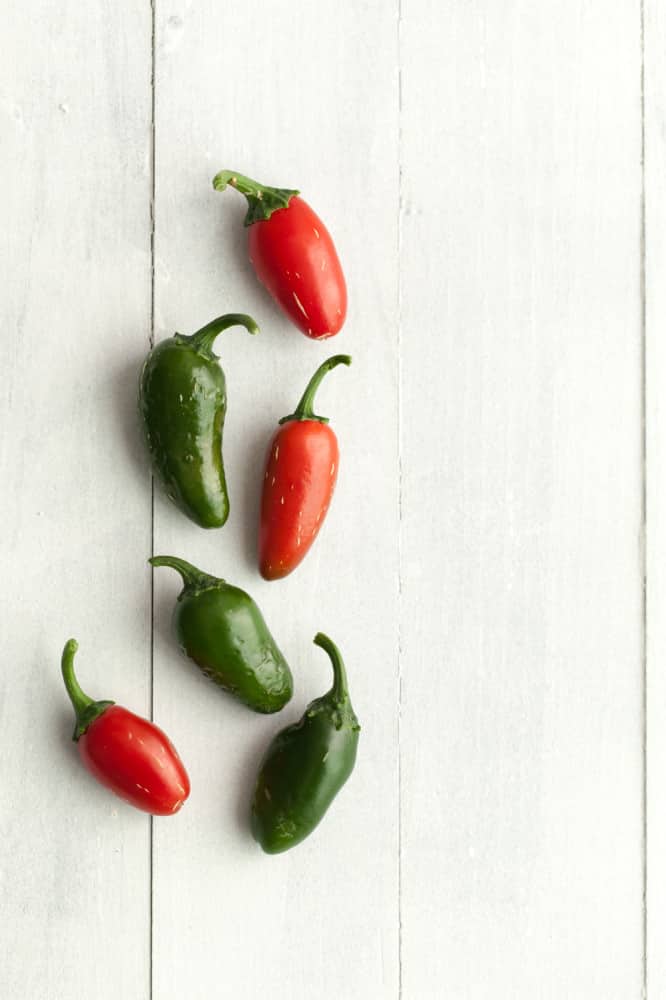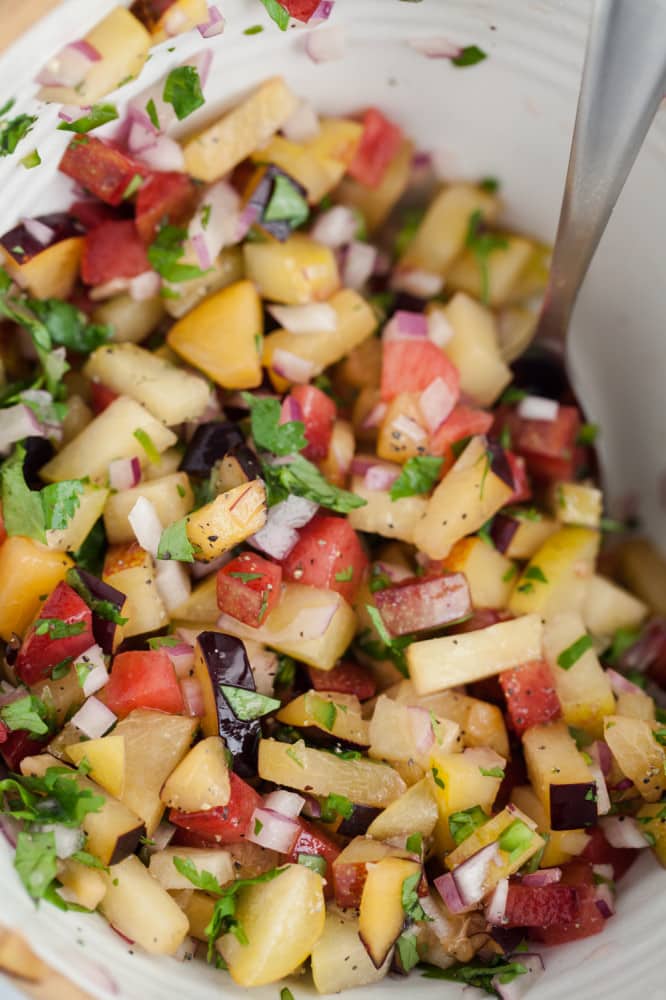 95% of the meals/items I make during the summer seem too simple to end up on the blog (mainly because I'm often haphazardly throwing things together, not taking the time to document anything.) I love the freshness and the color- it's hard to beat a combination like that.
This salsa is one of those 'recipe that's not really a recipe' but I'm serious about the stone fruit. I went a bit crazy at the market, picking up a few of each variety but it's the best decision I've made- the differences in the fruit made for one lovely salsa. While I typically eat this with chips, I think it would be an awesome addition to a quesadilla or a topping for fried halloumi (like this recipe, but with this salsa instead of the blueberry mixture.) I highly suggest playing around with different varieties or you know, just use all peaches- it's still delicious.
Print
Stone Fruit Salsa
1

lb mixed stone fruit

1

-

2

small jalapeños, seeds removed and minced

¼

minced red onion

2

-

3

tablespoons minced cilantro
Juice from

one

lime

1

-

2

teaspoons honey (opt)

¼ teaspoon

black pepper

¼ teaspoon

sea salt
Instructions
Pit the stone fruit and dice into small cubes. In a bowl, toss together stone fruit, jalapeño, red onion, and cilantro. Squeeze the lime over mixture and add honey, black pepper, and sea salt. Stir until well combined. Refrigerate until ready to serve.