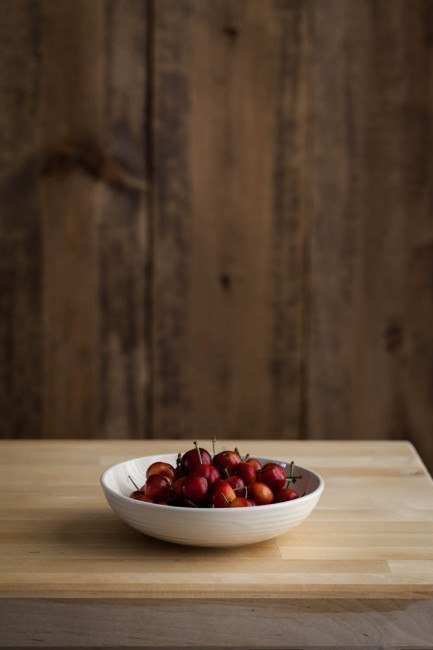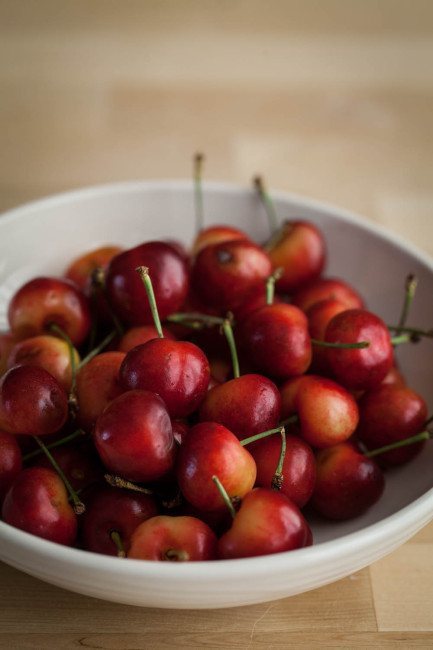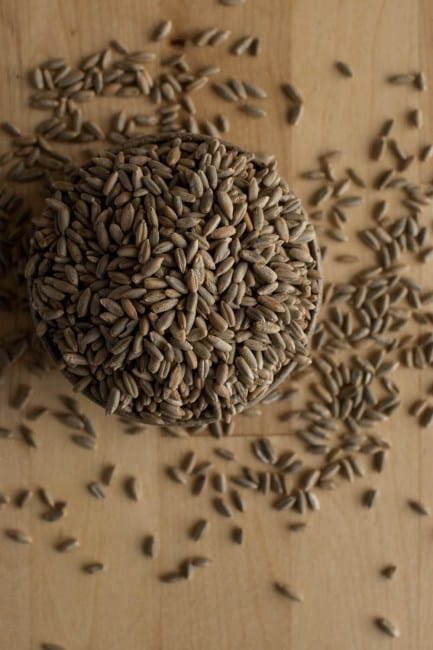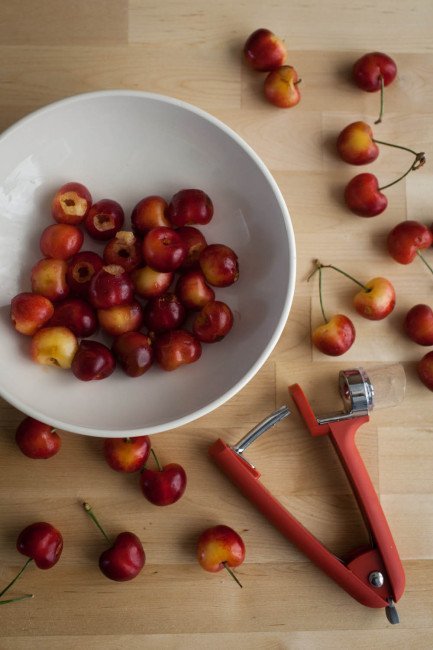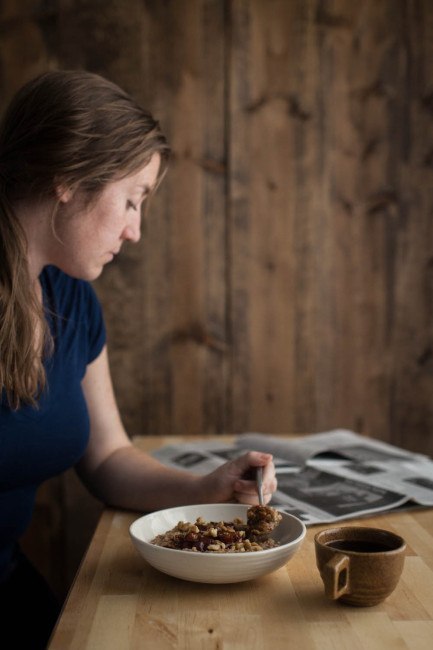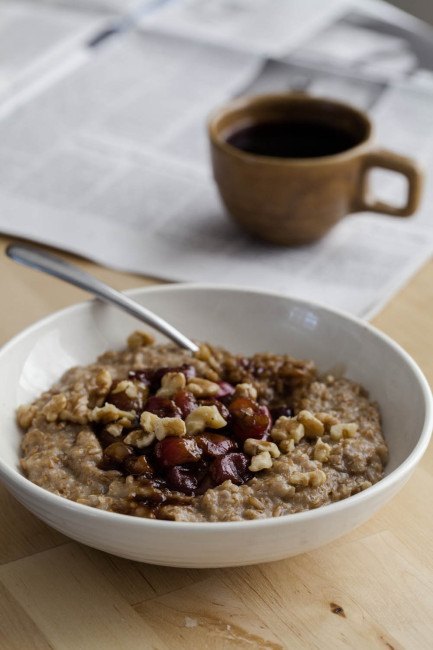 I'm afraid I'm a woman of few words as of late. They're being sucked into a manuscript due soon and future post for The Homemade Flour Cookbook (which by the way is available early!) June will be a big month for the book as I've got a good line-up of giveaways that are being paired with the book (*hint, something that grinds grains!)
In the meantime, this porridge. If you've never tried cracking grains for making porridge, now is the time. I started doing this with millet first, but I've transferred it into so many different breakfast dishes. I'm making a push for rye right now. It's wheat's cousin that is a bit sweet and a bit earthy.
Print
Cracked Rye Porridge with Roasted Molasses Cherries
Ingredients
1 cup

rye berries

3

-

4

cups water

¼ teaspoon

sea salt

¼

-

½

cup whole milk

3 cups

Rainier cherries, pitted

1 tablespoon

molasses

½ teaspoon

cinnamon

¼ cup

toasted walnuts
Instructions
Preheat oven to 400˚.
In a blender or food processor, run rye grains for a 20-30 seconds until the grains have "cracked" and turned partially into flour (you want a combination of whole grains/cracked grains.) Place in a pot with water. bring to a boil, reduce to a simmer, cover, and cook until grains are tender and water has been absorbed, 30-35 minutes. Check the porridge every so often and if the water is absorbing before grains are tender, add ¼ cup more water at a time.
While grains cook, place pitted cherries in a roasting pan and drizzle with molasses and sprinkle with cinnamon. Cook until cherries have released their juices, 20-22 minutes. Remove from oven and with the back of a fork, press the cherries to release remaining juices. Stir mixture to combine well.
Once porridge is done, add whole milk to thin to desired consistency. Pour extra juices from strawberries into the rye mixture. Divide into two bowls and top with roasted cherries and walnuts.