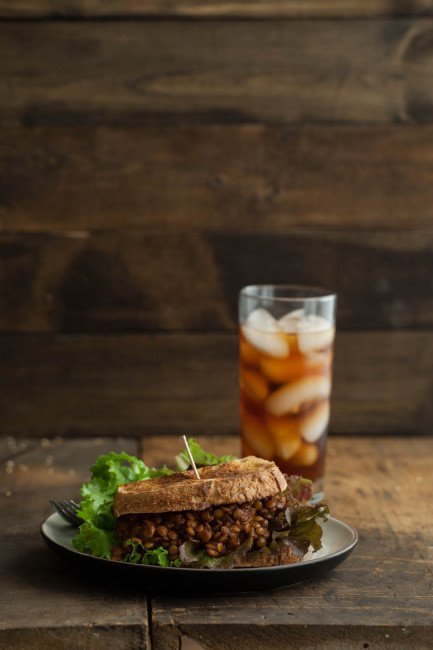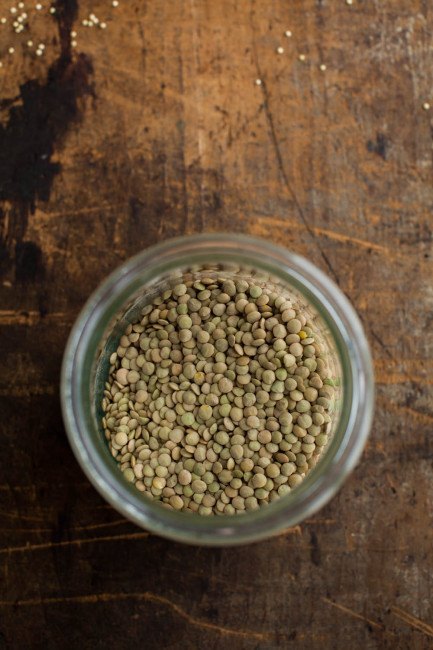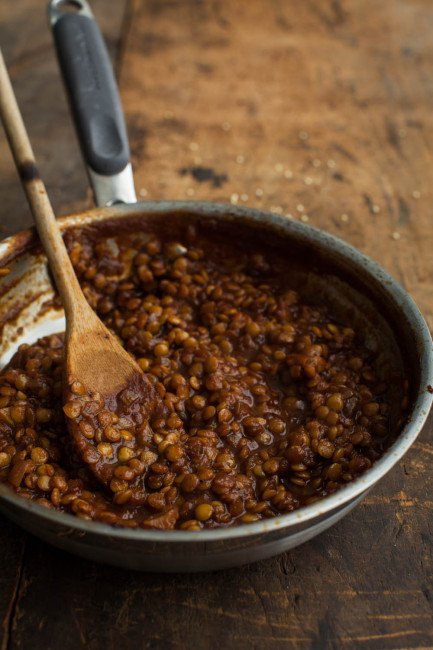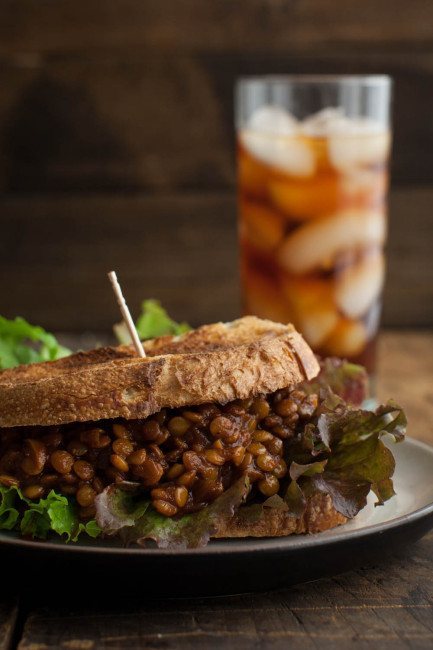 If you've followed this site for some time, you might have noticed that I love comfort food and have turned numerous meat dishes into my favorite vegetarian dishes. These comfort foods are the ones I grew up on and the meals M still occasionally request. It's always fun to try and recreate favorites from childhood.
I have a weakness for sloppy joes. Sloppy joes were one of the first comfort recipes I turned vegetarian by using bulgur. I felt like it was time for an update to the recipe though, to include a bit more protein. This lentil vegan sloppy joe is easy to throw together, has a flavorful, firm texture, and is packed full of protein. I've also been known to smother a baked potato with the sloppy mixture (so good!)
Update 4/2015: I've had a few comments that the lentils just aren't cooking. This could be because of the acid from the tomatoes but it could also be old lentils. To combat the first issue, I've updated the instructions to cook the lentils separate then add the sauce. If your lentils don't cook in 25 minutes, you most likely have old lentils and should replace!
Print
Spicy Lentil Vegan Sloppy Joes
Author:
Yield:

2

sandwiches

1

x
½ cup

green or brown lentils

2 cups

water

1 tablespoon

olive oil

¼

medium onion, minced

¼

red or green pepper, minced

1

clove garlic. minced

1 ¾

-

2

cups water

½ cup

strained tomatoes

¼ cup

ketchup

1 tablespoon

vegan worcestershire sauce (like Annie's)

2 teaspoons

balsamic vinegar

1 tablespoon

molasses

½ teaspoon

chili powder

¼ teaspoon

sea salt

¼ teaspoon

black pepper

¼ teaspoon

red pepper flakes
Instructions
In a large skillet or pot, bring lentils and water to a boil. Cover, reduce to a simmer, and let lentils cook for 20 minutes, just until lentils are tender. You may have water leftover, that's okay.
In second skillet, heat olive oil over medium-low heat. Add minced onions, pepper, and garlic. Cook until onions and peppers are soft and fragrant, 6-8 minutes. Stir in remaining ingredients. Bring to a boil, reduce to a simmer, and simmer until lentils are tender.
Stir the sauce into the lentils, cook for another 5 to 10 minutes, until sauce thickens and lentils are fully tender.Taste and adjust seasonings while cooking.
Serve on a bun or toasted bread.
Notes
Update: Some people are having issues with the lentils not fully cooking. I would recommend soaking the lentils overnight (like you would other legumes) before using to help soften slightly. You could also try cooking the lentils in water only until starting to get tender (20 minutes or so) then add the tomatoes, ketchup, Worcestershire, vinegar, and molasses.