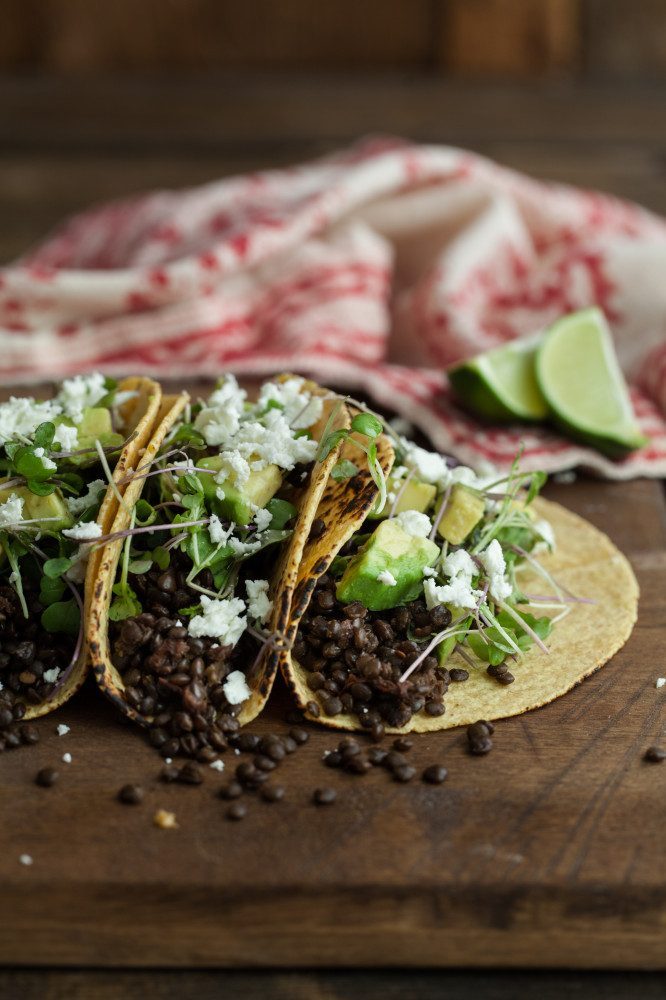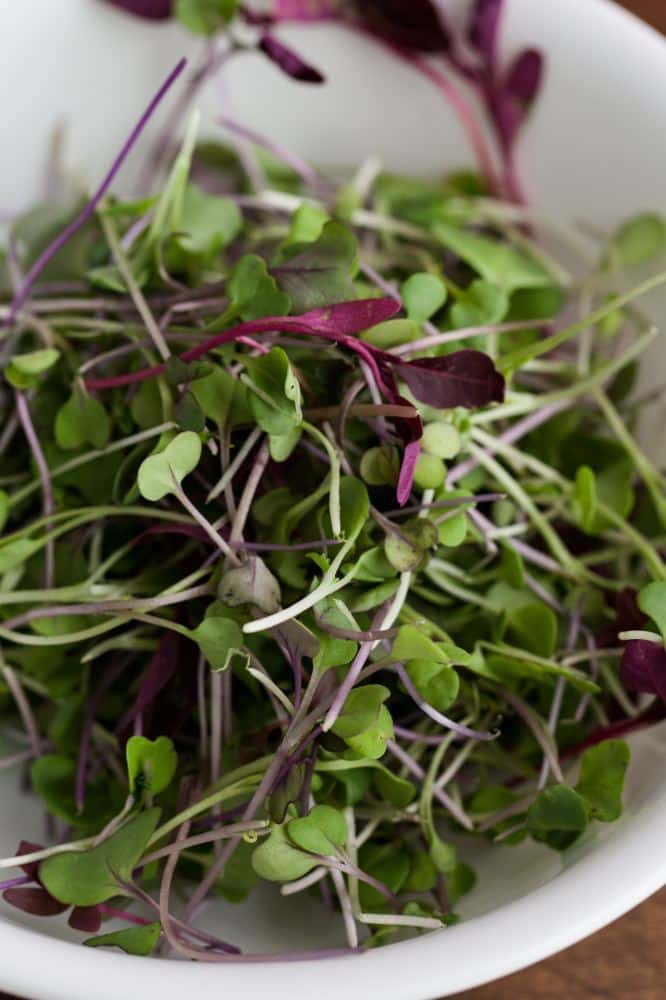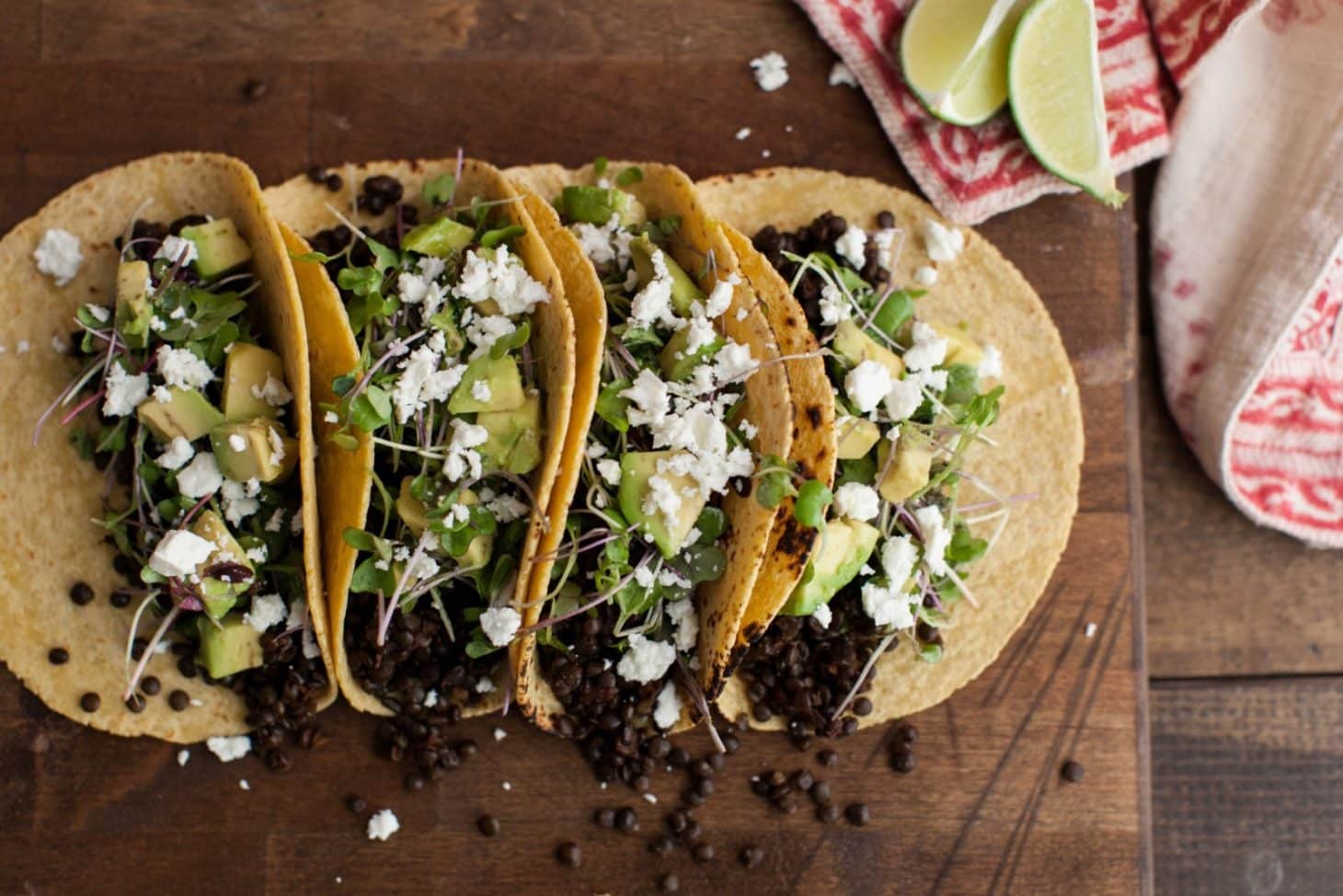 Every morning, I head out to the garden to check on/water the plants. It's the time of day when I have a bit of peace and really helps me to prepare for my day. As of late, with summer arriving, the garden is in full swing (I'll be sharing a post soon!) I have baby peppers, zucchini, and cucumbers growing bigger by the day and I've already eaten quite a few tomatoes (on occasion, I've walked outside with a salt shaker and treated the tomatoes plants as more of a snack plant.) However, what I am most excited for, is my avocado tree.
I've been careful to follow every direction with the tree and for a bit of time, it was touch and go as many leaves for falling off. But, I'm happy to report that the tree is strong and continuing to grow. I think I'm more excited about the potential for homegrown avocados than anything else. So in preparation of my imaginary avocados, I've been whipping up more recipes. I love fresh taco fillings and the combination of microgreens and avocado is a real winner.
Print
Chipotle Lentil Tacos with Avocado and Micro Greens
Lentils

½ cup

black lentils

1 ½ cups

vegetable broth

1

minced chipotle in adobo sauce

1

to

2

tablespoons of the adobo sauce, divided

2 teaspoons

lime juice

¼ teaspoon

salt

½ teaspoon

cumin

½ teaspoon

coriander
Tacos

½

avocado, cut into small cubes

1 cup

mixed microgreens

1 teaspoon

fresh lime juice

½ teaspoon

honey or brown rice syrup

1 teaspoon

olive oil

4

to

6

corn tortillas

1

to

2

ounces cotija, feta or goat cheese
Minced cilantro, garnish
Instructions
Rinse the lentils. Place them in a sauce pan with the broth, minced chipotle, 1 tablespoon adobo sauce, lime juice, salt, cumin and coriander. Bring to a boil, then reduce to a simmer; cover and cook until lentils are tender but not mushy, 22 to 25 minutes. Taste and add more adobo sauce, if you'd like more heat.
Combine the avocado and microgreens. In a small bowl, beat together lime juice, honey and olive oil. Pour over the microgreens and avocado, tossing until greens are coated. Divide the lentil mixture among the tortillas. Top with the avocado salad, crumbled cheese and minced cilantro.
Notes
* I suggest trying your hand at homemade tortillas (so, so good!)
* This recipe can easily be made vegan- just leave off the cheese.