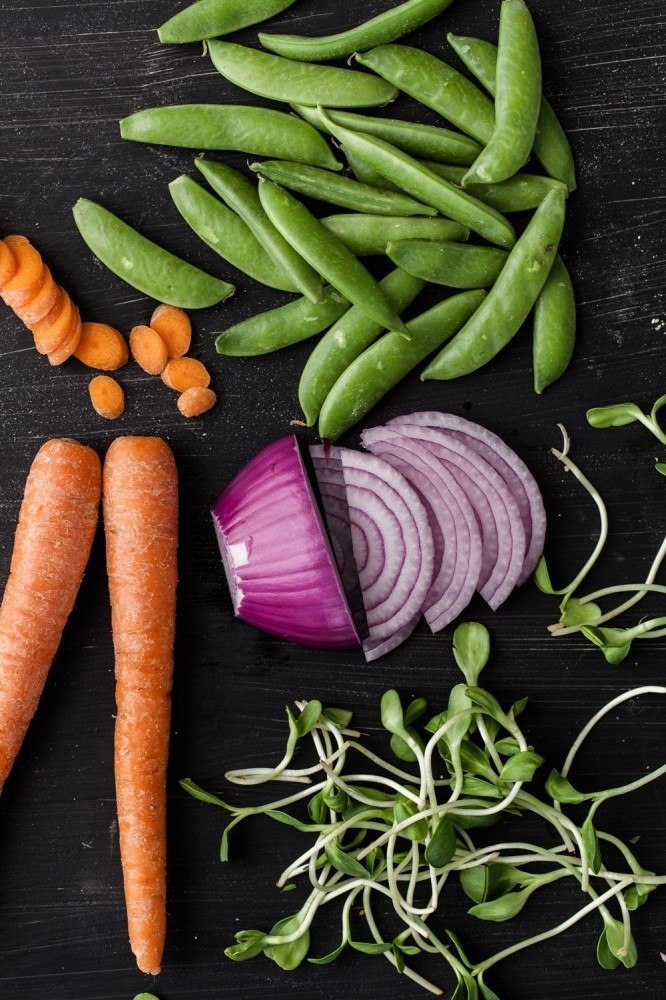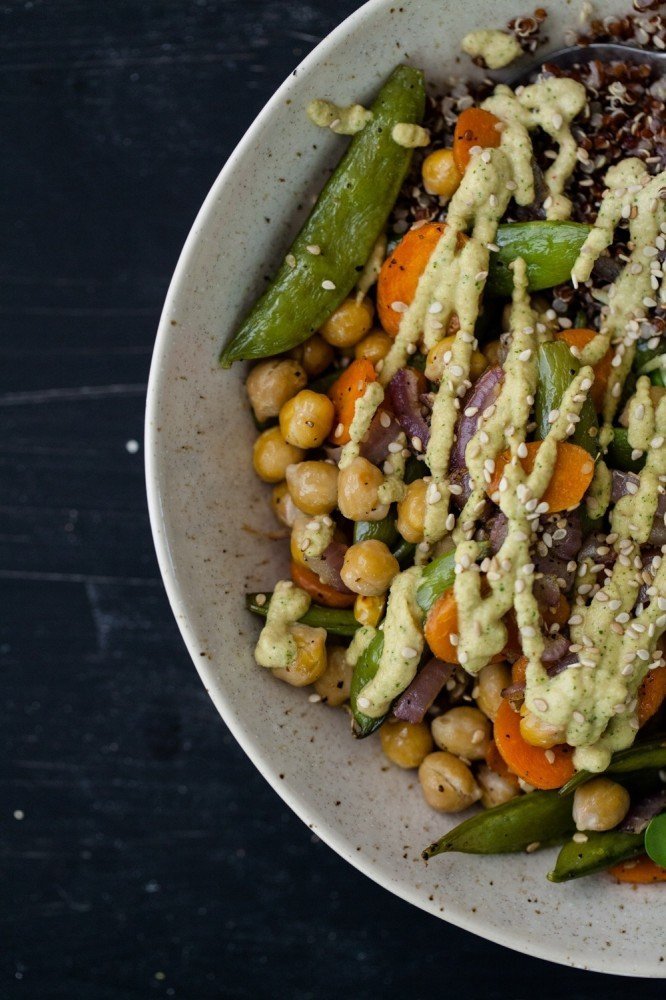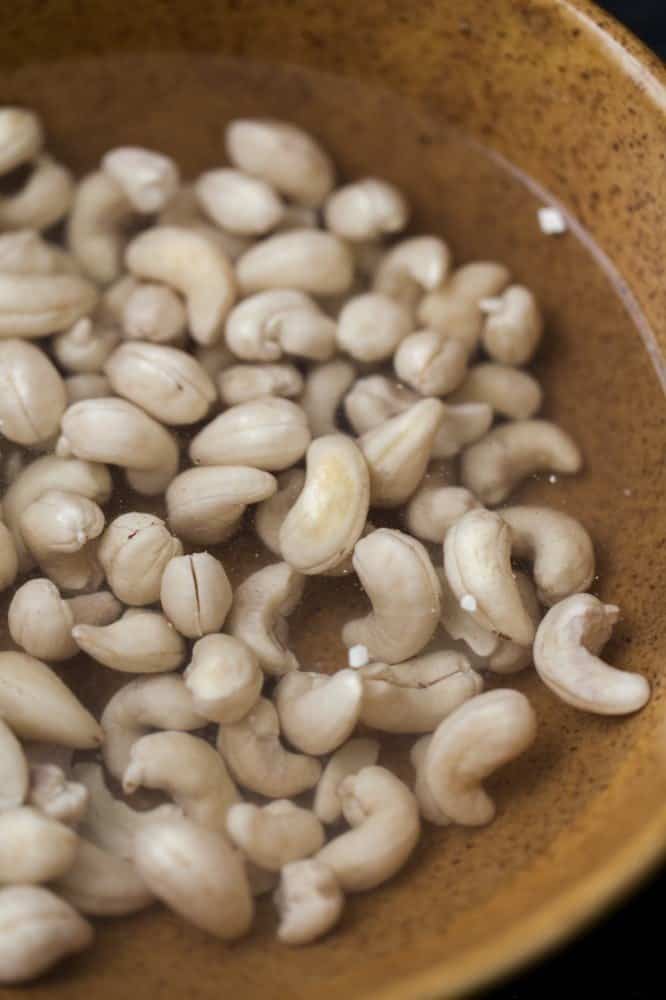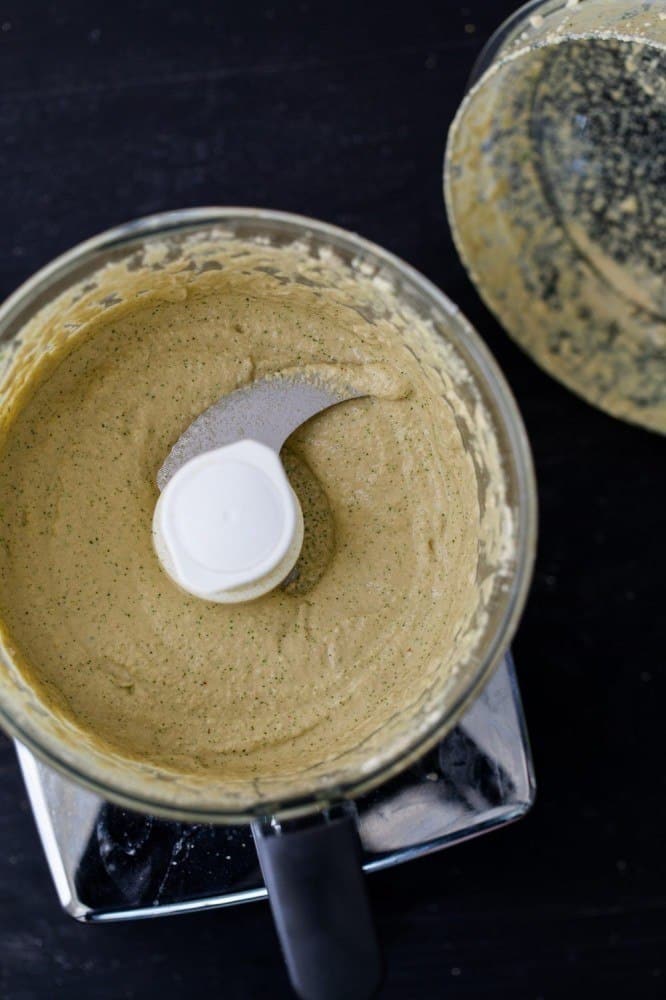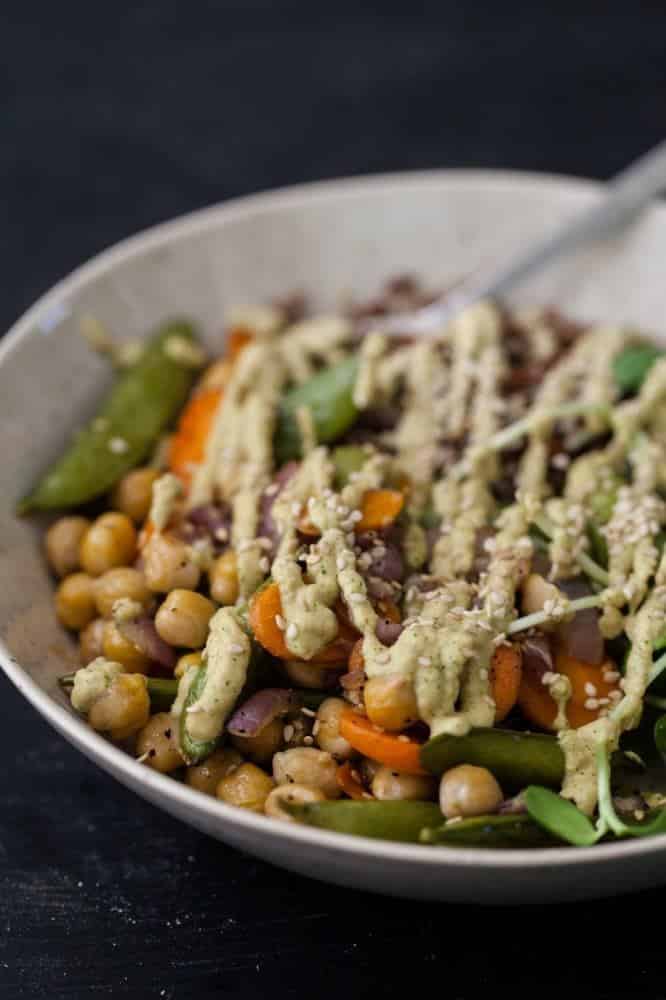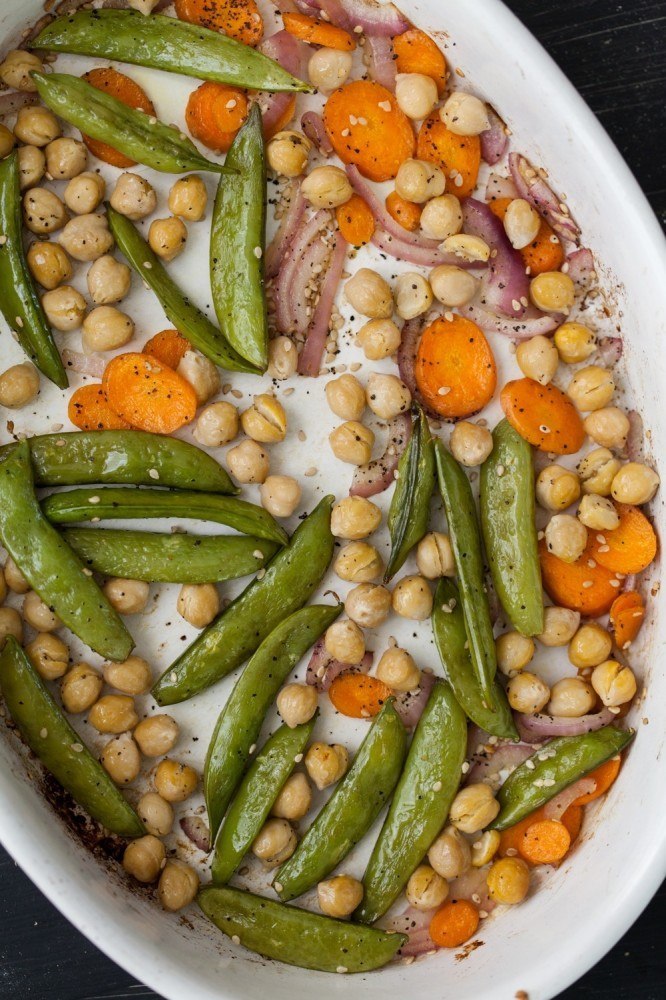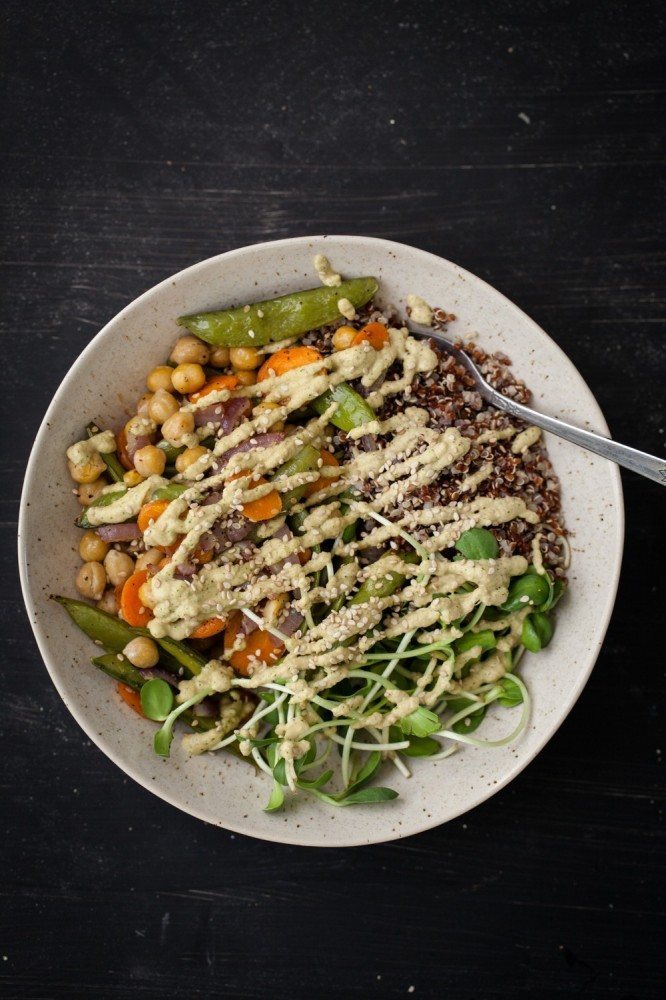 This week I wrote a quick post about vegan cooking for The Kitchn. I am not a vegan but I do love a meal that is vegetable centric and if it happens to be vegan, awesome. Many of the vegan meals on this site were not developed specifically to be vegan but rather, a pairing with textures and flavors that when combined, happen to be vegan. The main star of this vegetable bowl is the cashew cream sauce. I've had this on my list to make for a while but it wasn't until I was hanging out with Alanna and she made a wonderful cashew dip, that it pushed me to finally dip my toe in the cashew water (HA!) I didn't even look up a recipes but rather dove right in to creating my own version!
Print
Roasted Vegetable + Chickpea Bowl with Cilantro Cashew Cream (and Magimix Review)
Cashew Sauce

1 cup

cashews, soaked

¼ cup

soy sauce

2 teaspoons

sriracha

2 teaspoons

ginger
water, for thinning

¼ cup

cilantro,minced
Vegetables

2 cups

sugar snap or snow peas

1

-

2

large carrots

½

red onion

½ tablespoon

olive oil

¼ teaspoon

black pepper

1 tablespoon

sesame seeds

1 cup

chickpeas, drained and rinsed if using canned
Bowl
Grains, for serving
Sprouts, for serving
Instructions
At least 2 hours before preparing meal, place cashews in a bowl and cover with water to soak.
After time, remove cashews from the water, reserving the water, and place in a food processor or blender along with soy sauce, sriracha, and ginger. Pulse a few times, adding water as you go to thin the mixture down. Let the food processor or blender run until cashews are smooth. Add in cilantro and pulse until cilantro is incorporated and in small pieces. Taste and adjust flavors as desired.
Preheat oven to 400˚. Cut the carrot and onion into bite size pieces and toss in a roasting pan with peas, olive oil, black pepper, and sesame seeds. Roast for 15 minutes then stir in chickpeas. Roast for another 15-20 minutes until vegetables are tender and the peas are starting to blister.
In a bowl, toss together vegetables, grain, and sprouts. Spoon sauce over bowl and serve. Save extra sauce for later uses.