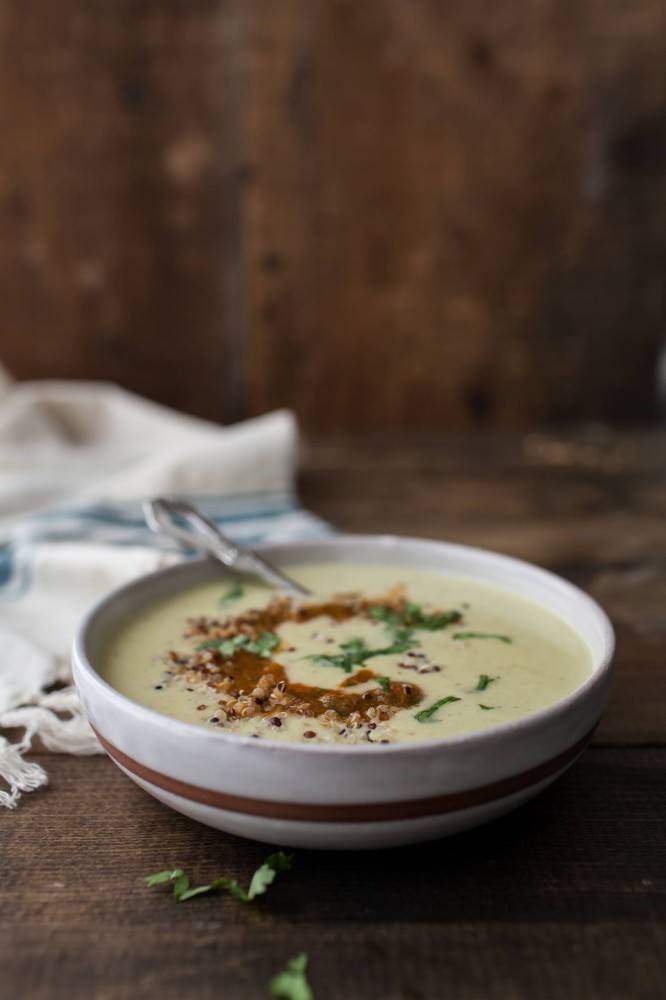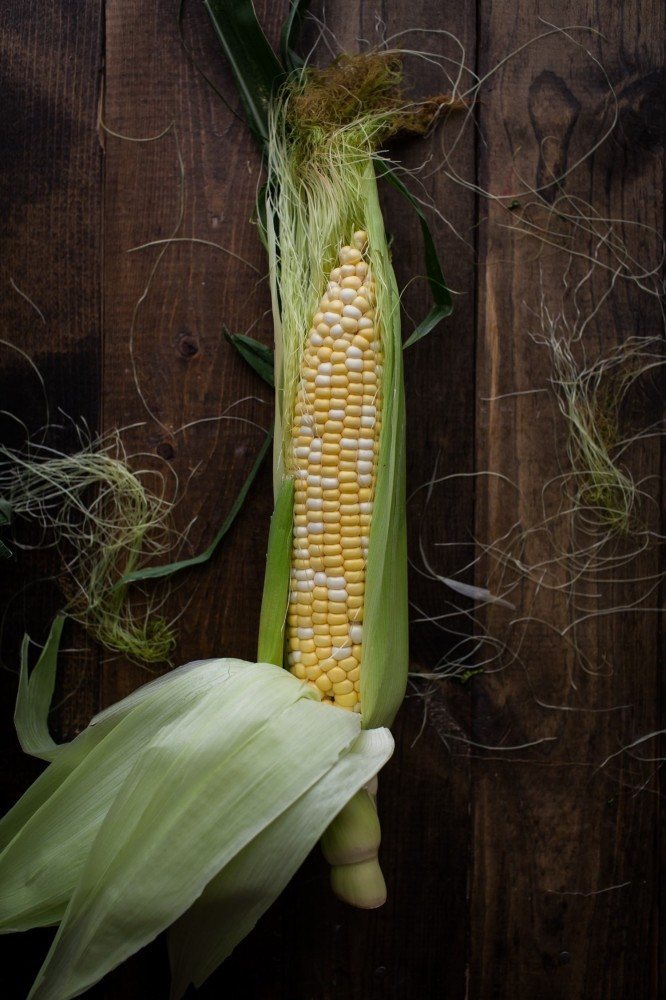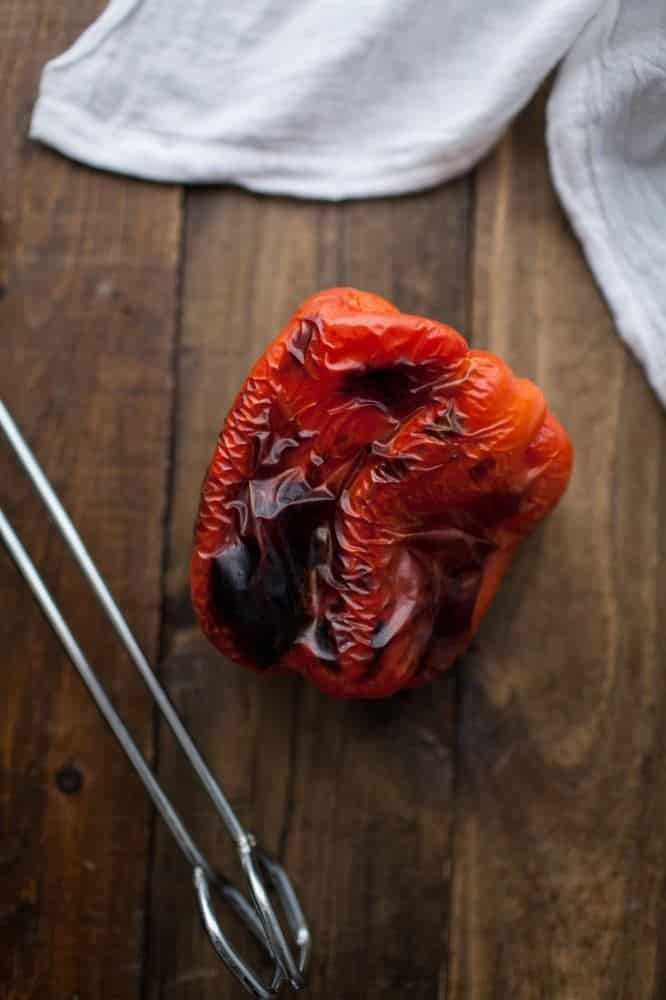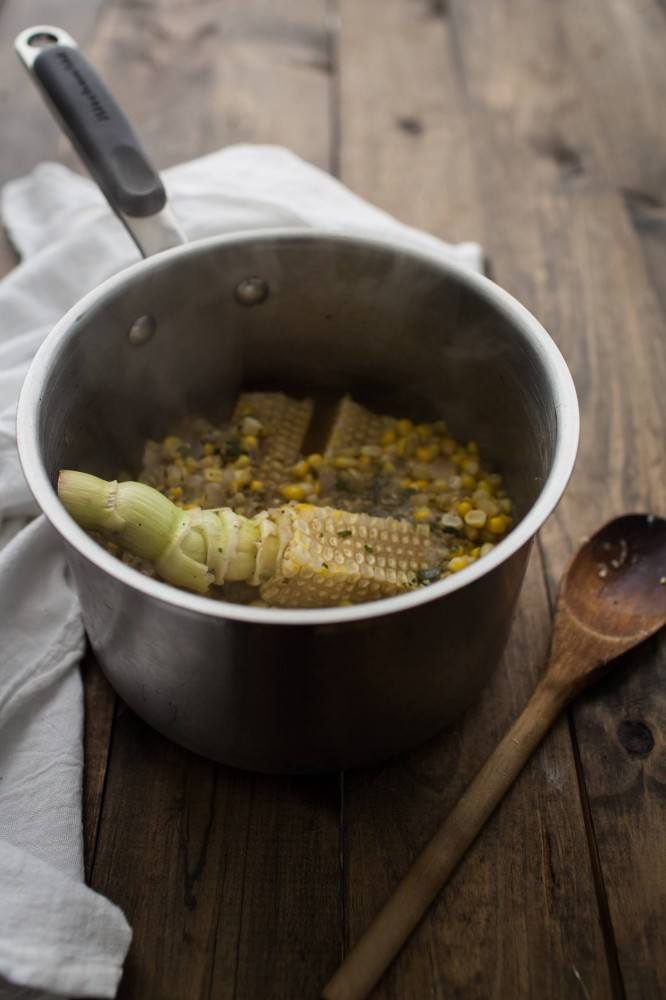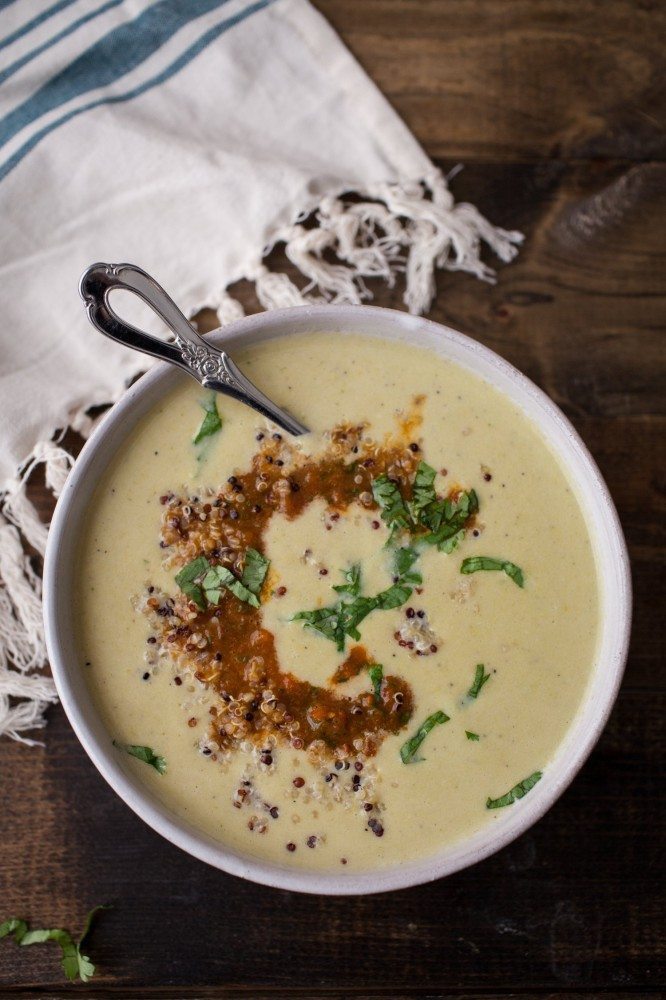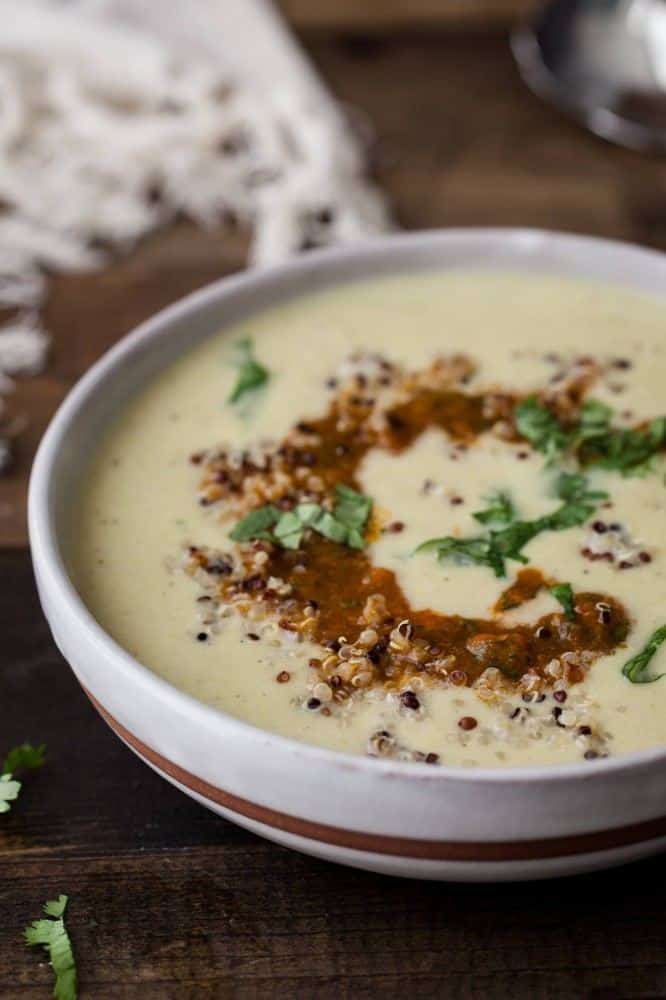 I know, it's probably hot where you are and that soup is probably one of the last things you want to whip up. And yet, if you've never made soup with fresh sweet corn, I would be remiss if I didn't tell you that you were missing out. Sweet corn soup is hands down, one of my top five soups (because I refuse to pick just one of anything.) The flavor of sweet corn in the soup is akin to the flavor of eating it right off the cob and since I like my sweet corn a bit on the spicy side, this soup is perfect.
It would also seem I'm on a mission to use this harissa in as many recipes as possible and since you will have a bit of leftover harissa, I suggest trying one of these recipes as well:
Harissa and Avocado Grilled Cheese
Halloumi Skewers (use in place or addition to the tahini)
This recipe doesn't make an overly large batch of soup so I would recommend tripling the amount and freezing any leftovers you mights have. Also, in my mind, the toasted quinoa is optional. I like that it adds a bit of heft to the soup but the real work in this soup is done in the corn base and the harissa swirl.
(PS- did you see my kitchen ingredient challenge on Monday? Ingredients for Tuesday's recipe: buckwheat, zucchini, tomatoes. Check back Tuesday for the recipe + a few inspirational links for some of the other ingredient suggestions!)
Print
Sweet Corn Soup with Harissa
2

large ears sweet corn

1 tablespoon

olive oil

½ cup

diced red onion

3 cups

low-sodium vegetable broth

1 teaspoon

dried oregano

¼ teaspoon

sea salt

¼ teaspoon

black pepper

3 tablespoons

heavy cream

2 teaspoons

olive oil

½ cup

quinoa
Instructions
Remove kernels from cob, keeping both. In a stock pot, heat olive oil over medium-low heat. Add diced onion and cook until translucent, 6-7 minutes. Stir in sweet corn and cook for another 5 minutes, letting corn heat up and soften slightly. Pour in vegetable broth, mix in the seasoning, and add the corn cobs. Bring to a boil, reduce to a simmer and cook for 15-20 minutes while making the harissa.
After the time, remove the cobs and puree the soup in a blender. If smooth soup is desired, pass liquid through a fine mesh sieve back into the pot, pressing down with the back of a spatula to remove all liquid. If not, return all soup back to pot. Stir in heavy cream and heat soup over low until hot, but not boiling.
In a small skillet, heat olive oil over medium-high heat. Add quinoa and sauté until quinoa begins to pop and is crisp, 3-4 minutes. Remove from heat. Assemble soup back dividing into two bowls, spooning in a swirl of harissa, and topping with crispy quinoa.
Similar Recipes