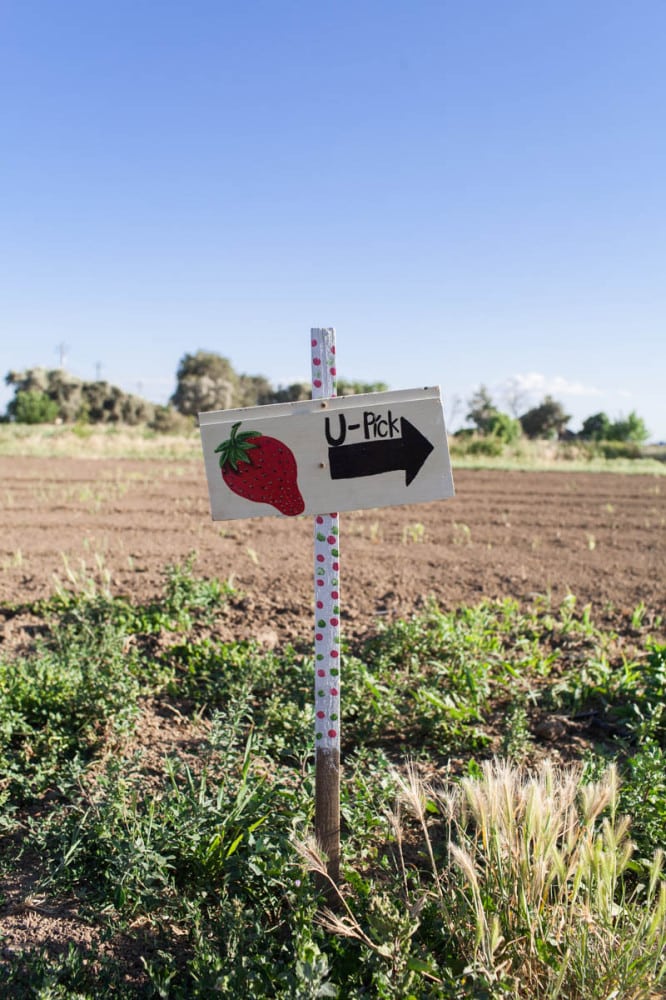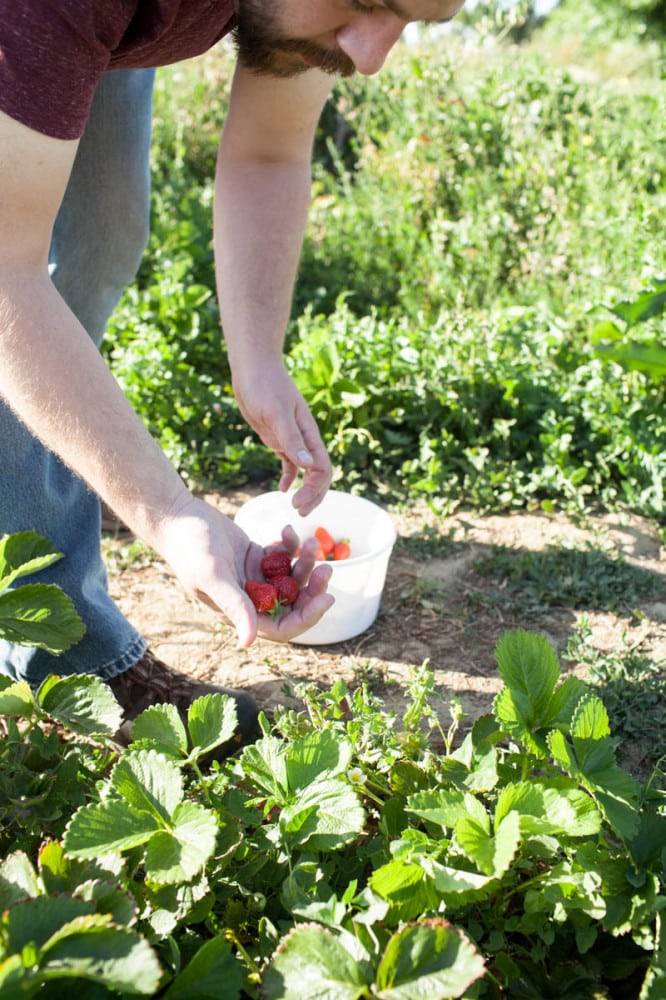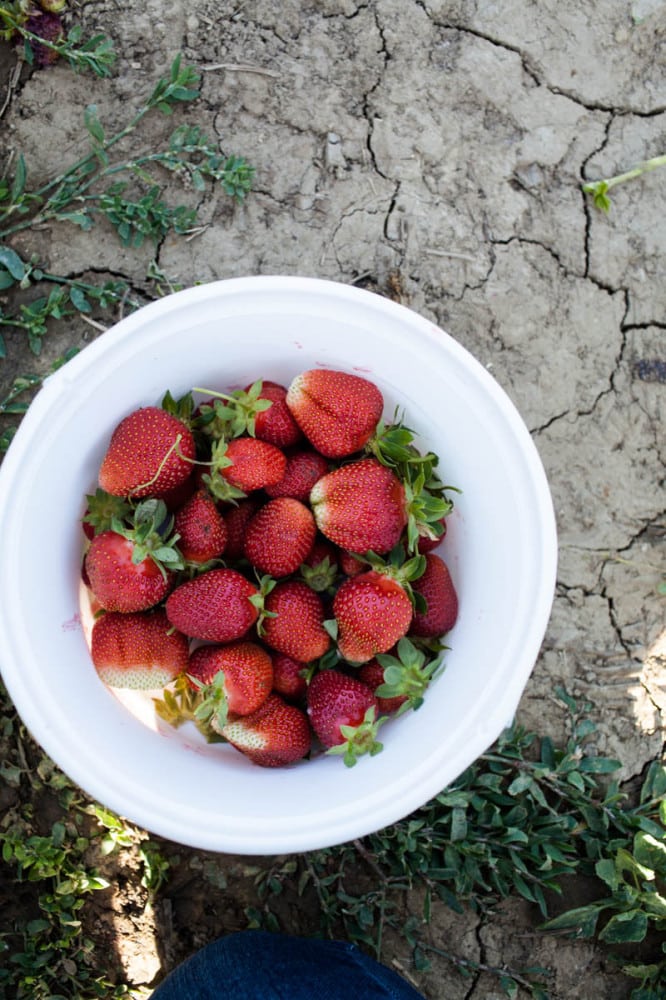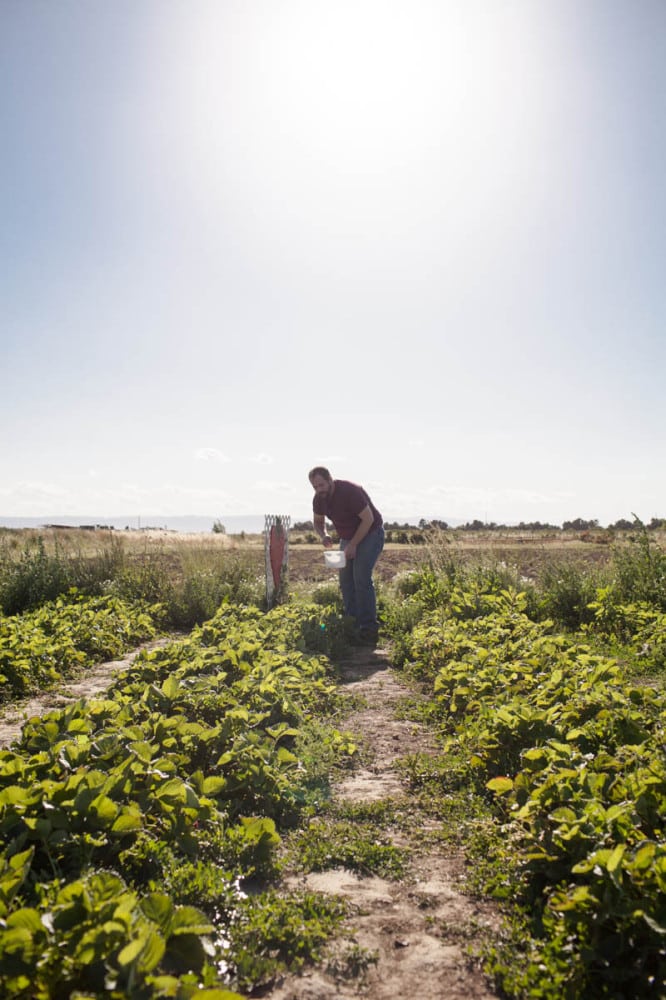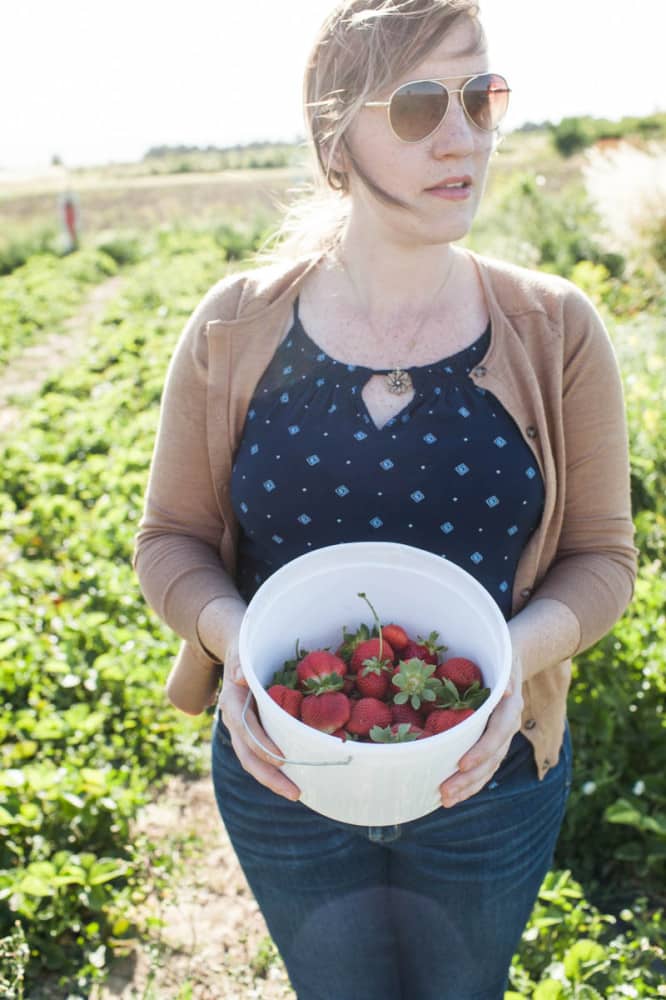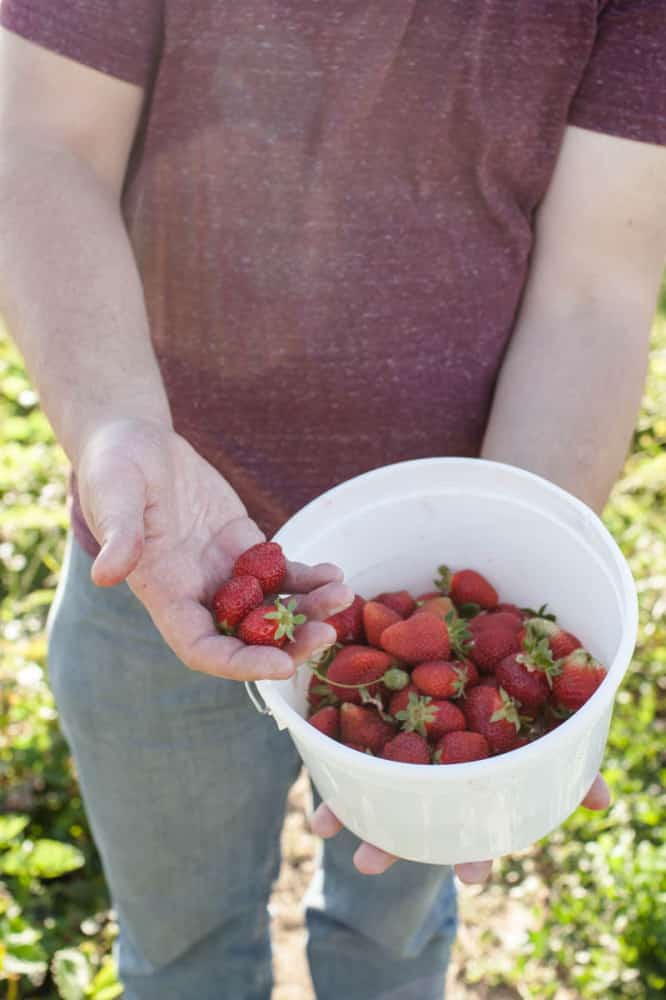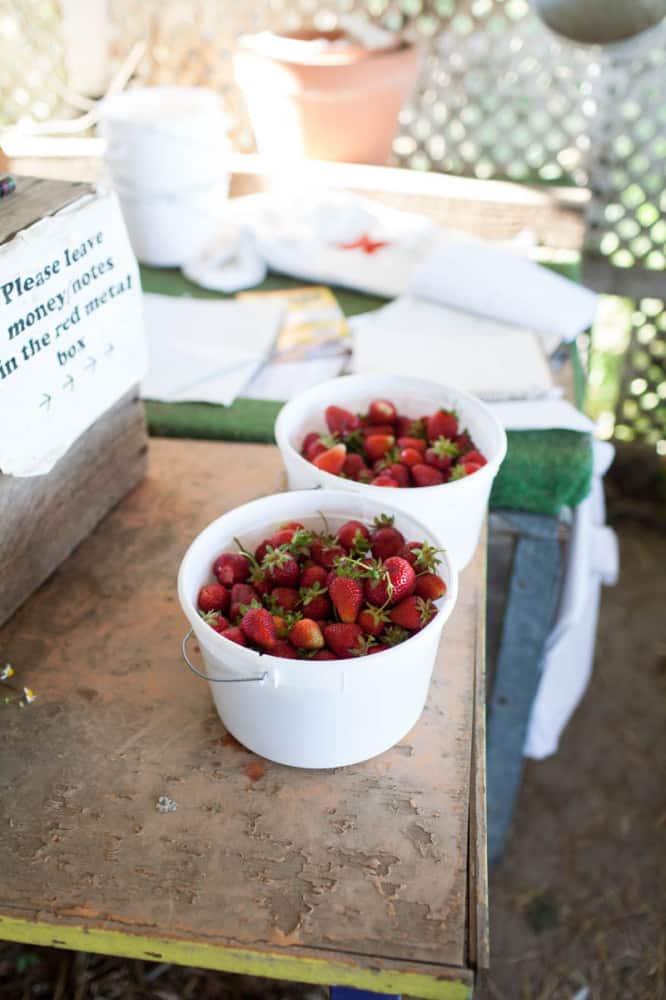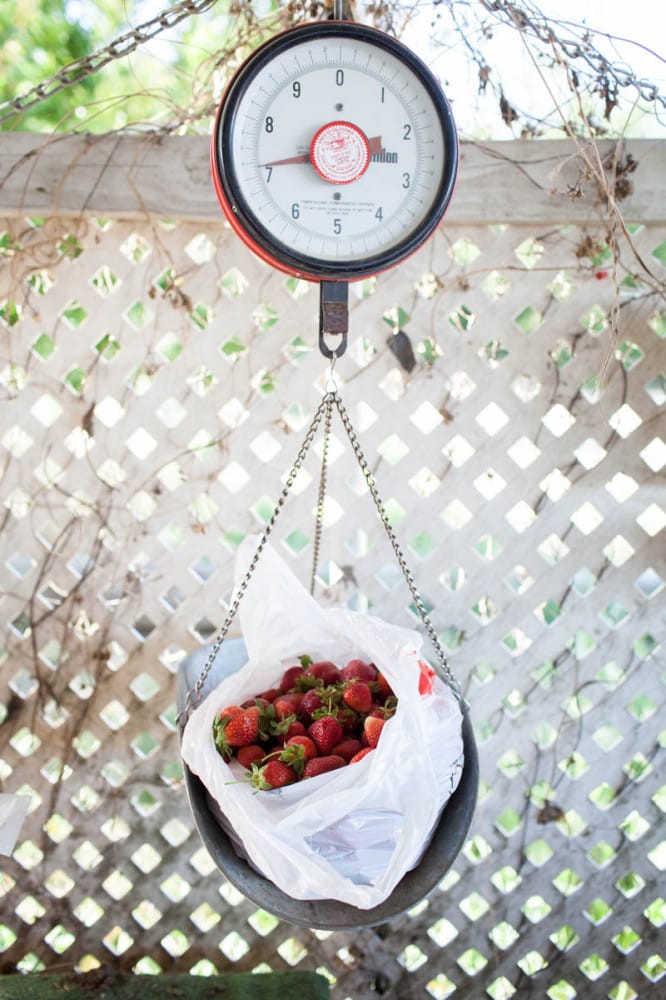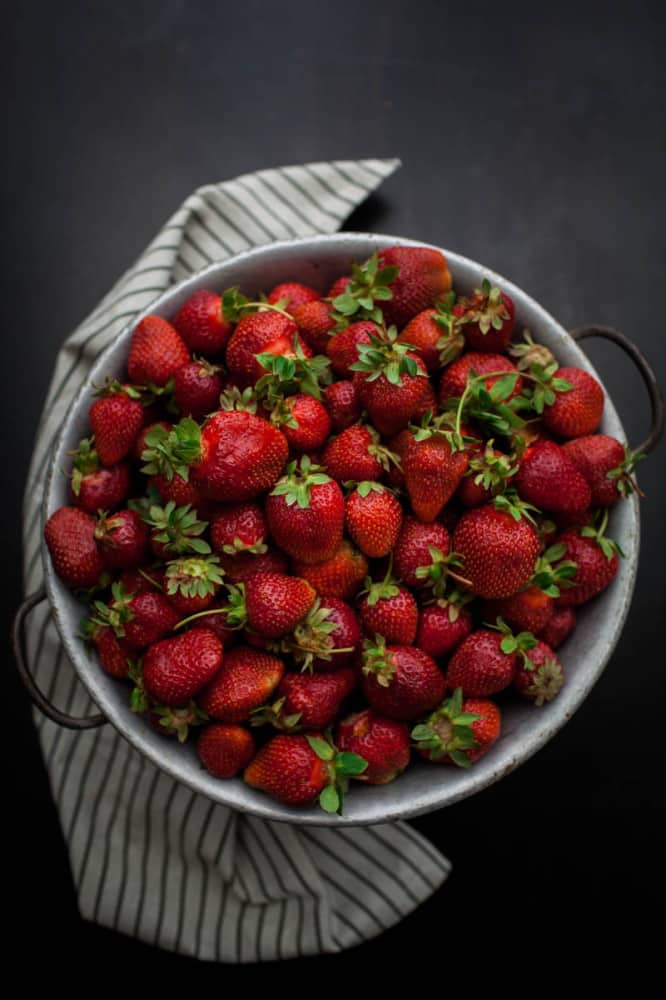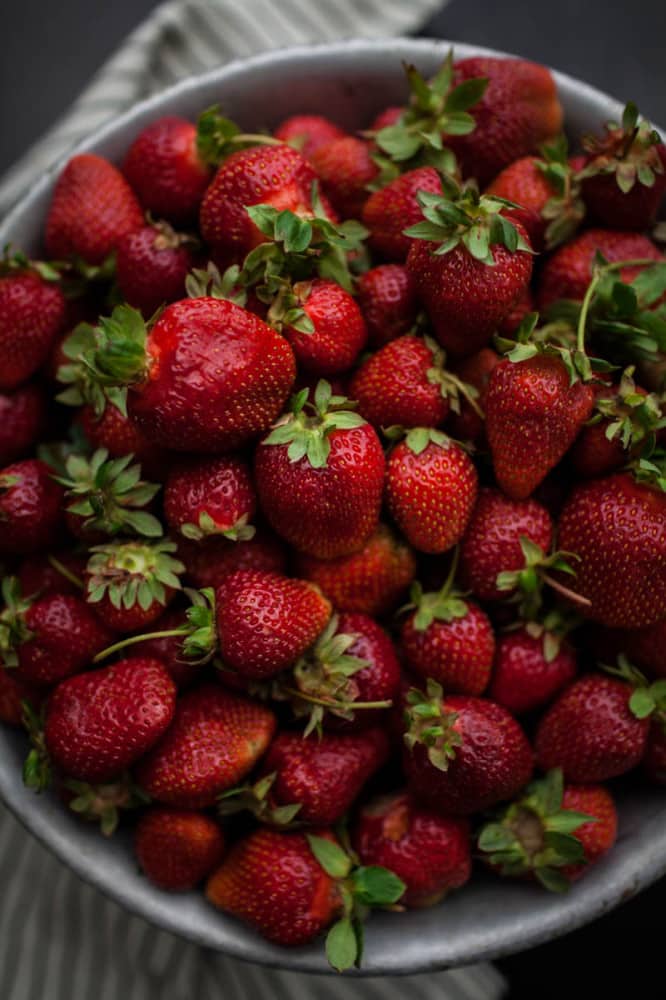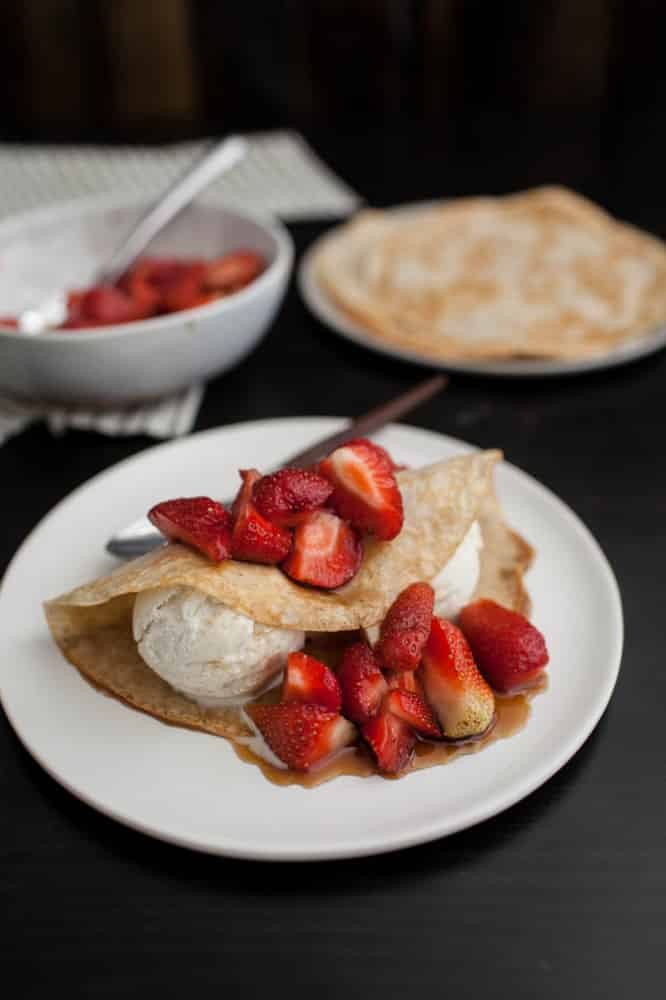 M and I have been complete work-a-holics as of late. My excess working is primarily due to a cookbook manuscript that is nearing the deadline while M's is normal nerding and game planning. However, I made a decree that for a small amount of time on Saturday, we were going strawberry picking: a slight pause amidst the bit of chaos. I found this gem of a farm through a bit of internet searching and I'm so glad I did. Not only do they have organic u-pick strawberries, they also have large amounts of tomatoes for canning (hello, July!)
This crepe is really for M. The town where we grew up has a restaurant that has an amazing crepe menu and sometimes we find ourselves jonsing for a dessert crepe. While there are places here in Sac that serve crepes (whole restaurants in fact), I've made enough crepes that its become something I can easily whip together. You will notice a flavor combination that hails from my grandmother's Swedish Rye bread. I love sorghum sweetener and rye together- it's such a winning combination. If you can't find sorghum syrup, I recommend using maple syrup or a bit of molasses.
Print
Rye Crepes with Sorghum-Bourbon Strawberries + Ice Cream
Crepes

¼ cup

rye flour

¼ cup

whole wheat pastry flour*

¼ teaspoon

sea salt

2

large eggs

1 tablespoon

sorghum syrup

½ cup

whole milk

¼ teaspoon

vanilla

1 tablespoon

melted butter
Strawberries

2 cups

quartered strawberries

¼ cup

bourbon

2 tablespoons

sorghum syrup

4

scoops vanilla ice cream
Instructions
Whisk together flours, salt, eggs, sorghum, milk, and melted butter until smooth. Heat 8″ skillet and lightly grease with oil. Place a scant ¼ cup of batter in pan. Tilt the pan so that the batter covers the entire pan and cook for about 30-45 seconds. Flip and cook for another 15 seconds. Layer done crepes, slightly overlapping, on a plate.
When finished with crepes, add the bourbon and sorghum to the skillet, stirring until well combined. Heat over medium-low heat until reduced by half, 2-3 minutes. Place strawberries in a bowl and pour bourbon mixture over.
Place one crepe on a plate and scoop out 2 scoops of ice cream and place towards one edge of the crepe. Fold the crepe over the ice cream and spoon strawberries on top.
Notes
*All rye flour can be used as well. Also, don't heavy-hand the flour measuring. It may cause your crepe batter to be too thick.
**Recipe Makes 8 crepes and enough strawberries for 2-3 topped crepes. Leftover crepes store well in the freezer (separated by parchment paper.)
**Strawberries can also be cooked or roasted with the bourbon mixture