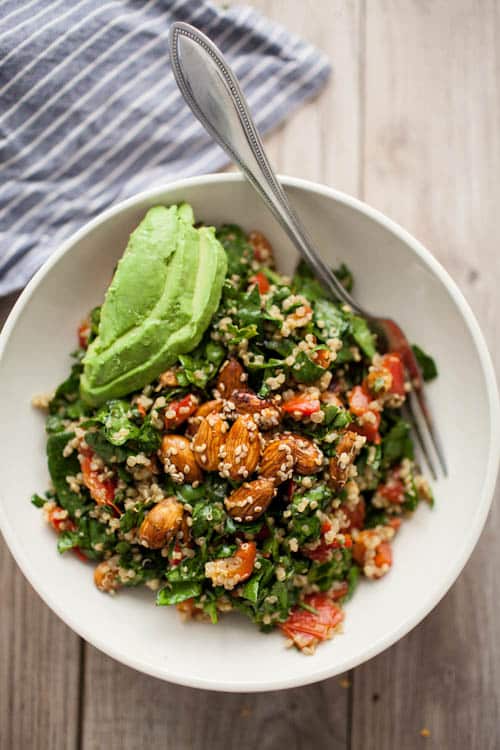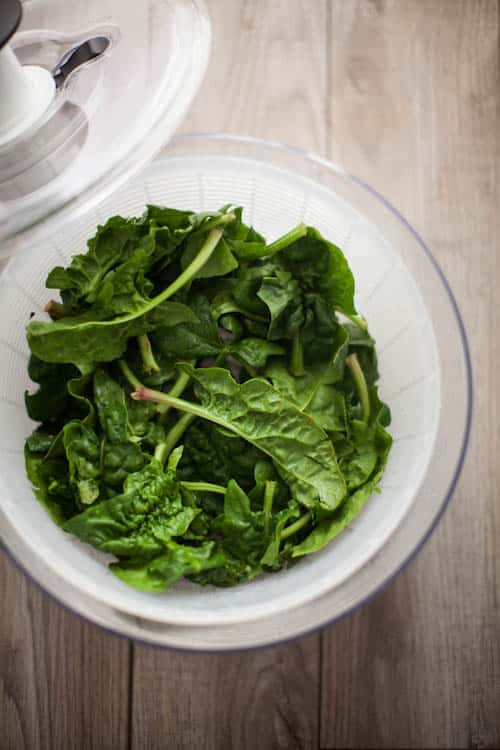 My husband and I have a game that happens when we travel around the state (or rather, I get inquisitive and he tends to shrug his shoulders and laugh at my eagerness.) I have a rather big fascination with the farms in California. We drive through the country side and I'm constantly trying to figure out what's growing. "Oh, those look like almonds!" I'll exclaim or sometimes I'll be stumped and take to the internet (a few bushes still have me confused.) On one particular occasion, I may have shouted a bit too enthusiastically, "OLIVES! LOOK OLIVES!" Coming from Illinois, anything that isn't corn or soy beans is a real treat. It's exciting to live in an area that can grow so much.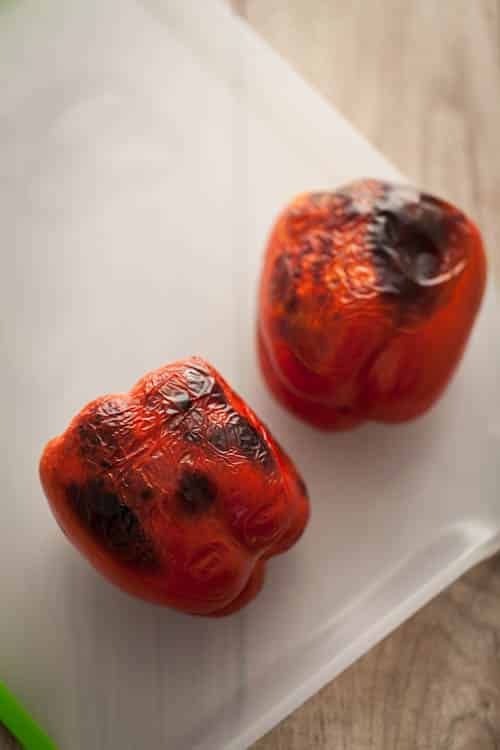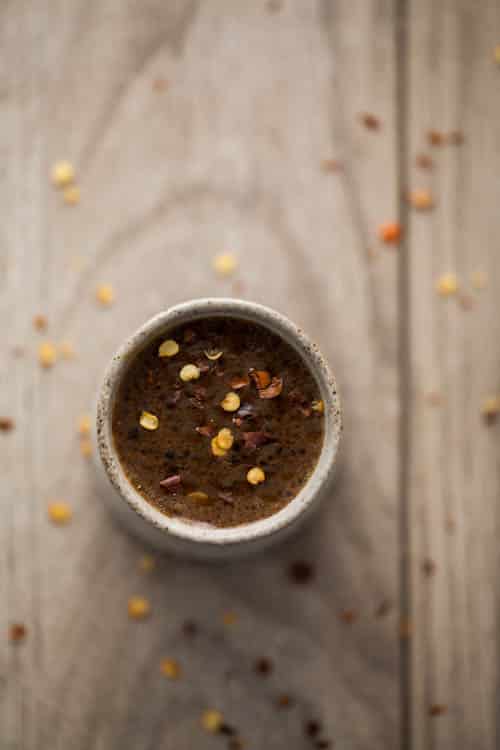 Olives also happen to make a staple ingredient in my kitchen (beyond the massive amounts of whole olives we eat): olive oil. With summer coming up, salads will be a daily occurrence in our house and my typical dressing is a drizzle of olive oil and vinegar or for a treat, I'll whip up a honey mustard dressing or something of the likes. Salads and salad dressings are pretty big deals around our house. So much so, that my husband (who didn't really ever cook for himself) owned a salad spinner before we met and is a self-proclaimed salad lover (in part thanks to his mother.)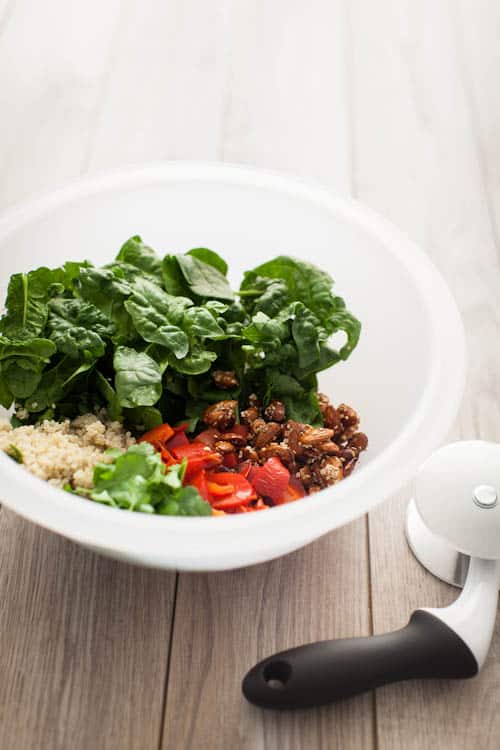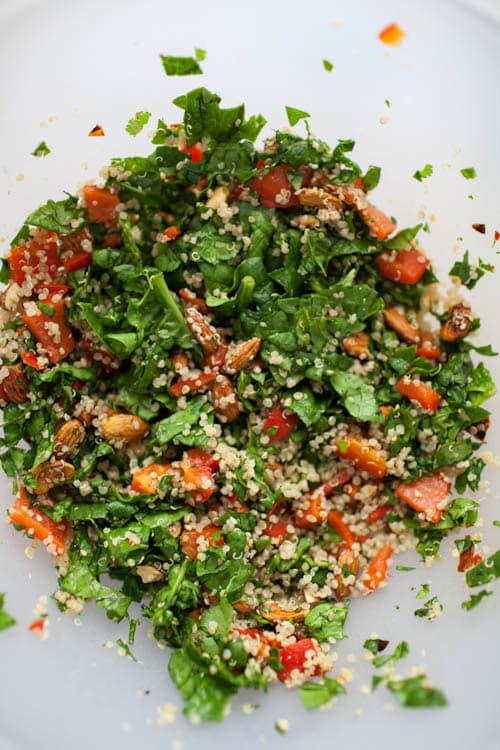 Today's post is in conjunction with California Olive Ranch. I talk a lot about local buying but for some ingredients, locally could mean the difference between the US and another country. Olive oil's imported from other countries have been in the news in the past few years for the lack of quality but the truth is, California is producing stellar olive oils that have amazing flavors to the point of where you can even go on olive oil tastings (just like wine tastings.) These are the types of olive oils that make great salad dressings.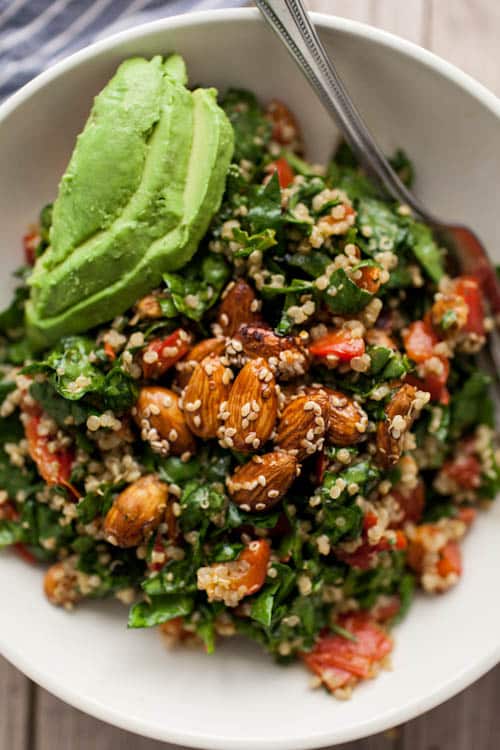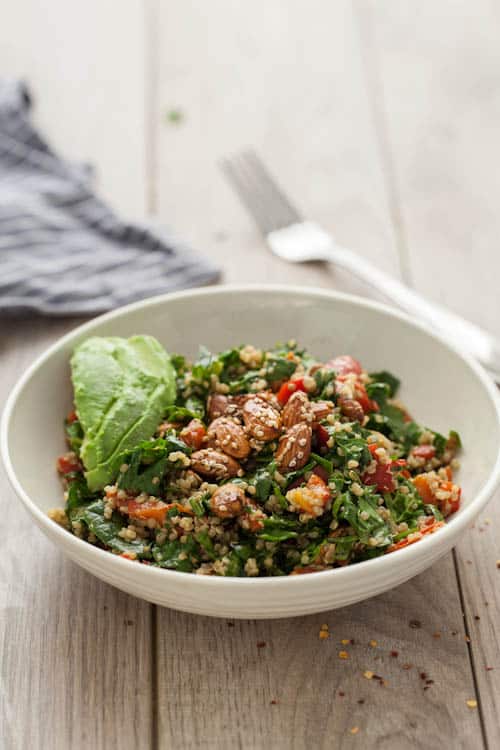 Now that you have good olive oil, it's time to put the pre-made bottled dressing down and walk away slowly. I have a couple different mason jars I use to make up batches of dressings for my husband (he likes the full dressing more than the oil/vinegar combo).  My typically dressing combination: 3 parts olive oil, 2 parts vinegar (balsamic, champagne, or apple cider), 1 part sweetener (honey or maple syrup), an add in or two (mustard, cheese-like feta or parmesan, berries, ginger, sesame seeds, etc), and a pinch of salt and pepper. Give it a good shake in the mason jar and we have dressing for a few salads.
Don't be fooled by the long list of ingredients in this salad. It comes together quick and packs a big flavor (just try not to eat all the roasted almonds before they get on the salad, I couldn't help myself the first few times.)
Print
Sesame-Almond + Avocado Spinach Salad
Almonds

½ cup

raw almonds

2 teaspoons

sesame seeds

2 teaspoons

honey

2 teaspoons

soy sauce
Dressing

1

small piece peeled ginger (the end of your pinky size)

2 tablespoons

olive oil

2 tablespoons

lime juice

1 tablespoon

soy sauce

1 tablespoon

honey

1 teaspoon

tamarind paste*

½ teaspoon

crushed red pepper
Salad

4 cups

packed baby spinach

1 cup

cooked quinoa

1

roasted red pepper, diced

¼ cup

cilantro, minced

1

ripe avocado, cubed
Instructions
Preheat oven to 325˚. In a bowl, toss together almonds, sesame seeds, honey, and soy sauce until almonds are well coated. Spread out into a single layer on a parchment covered sheet tray. Roast for 14 to 16 minutes until sesame seeds are starting to brown. Remove and set aside, letting cool completely.
In a blender, add ginger and pulse until broken into smaller pieces. Add the remaining dressing ingredients and blend until smooth. Alternatively, minced ginger and combine all ingredients in an airtight container and shake until combined. Taste and adjust flavors to your liking (for example, add more honey if the dressing is a bit tart for your taste.)
To assemble salad, combine spinach, quinoa, red peppers, cilantro, and roasted almonds in a bowl and chop together. Add avocado and drizzle dressing over the salad. Lightly toss salad and serve.
Notes
*Tamarind paste can often be found at health food stores, online, or in Asian markets. If you can't find it, simply leave it out.
**To roast a red pepper, place pepper under the broiler, rotating occasionally, until the pepper is charred.
Featured Ingredient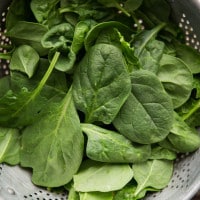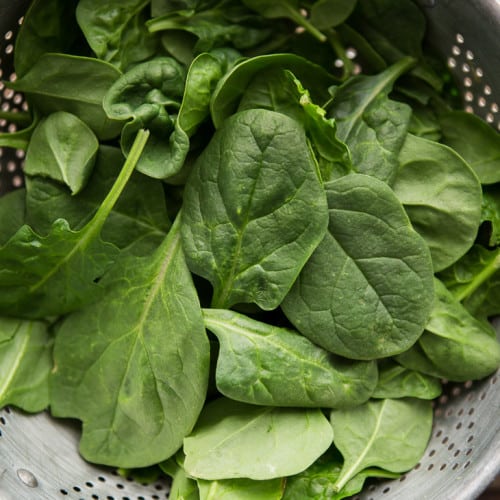 Disclaimer: This post was sponsored by California Olive Ranch for their Spring, "Fresh, Bright, & Light" campaign highlighting salads and salad dressings.  It's post like this one that helps me keep the site running and delivering delicious, vegetarian meals to you weekly!
Also, big thanks to California Almonds, California Avocados, and OXO for providing the key ingredients/tools to make this salad. I'm kind of in love with the OXO salad chopper.