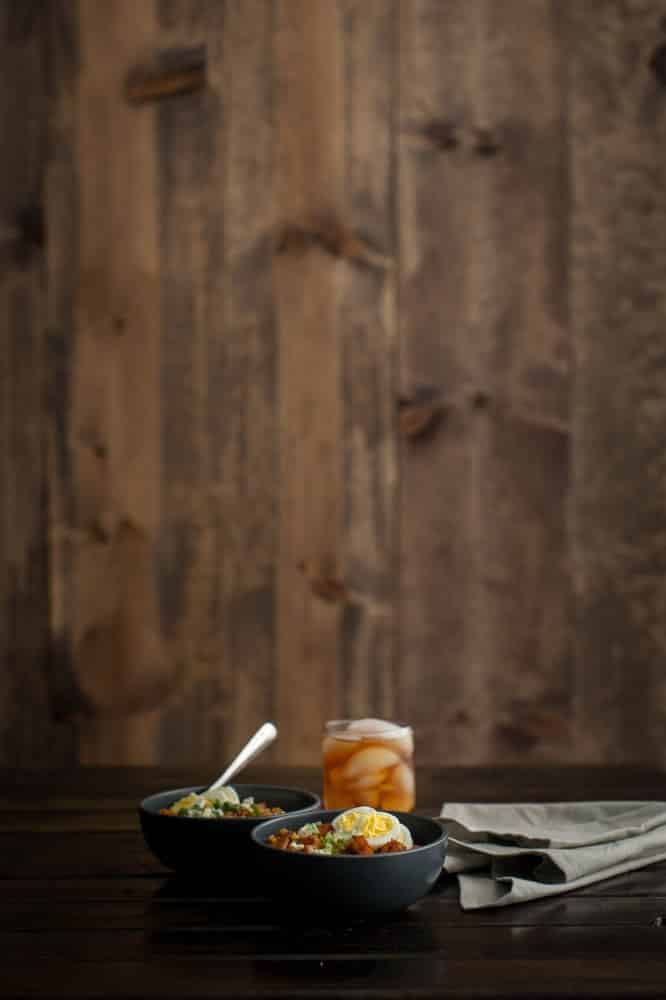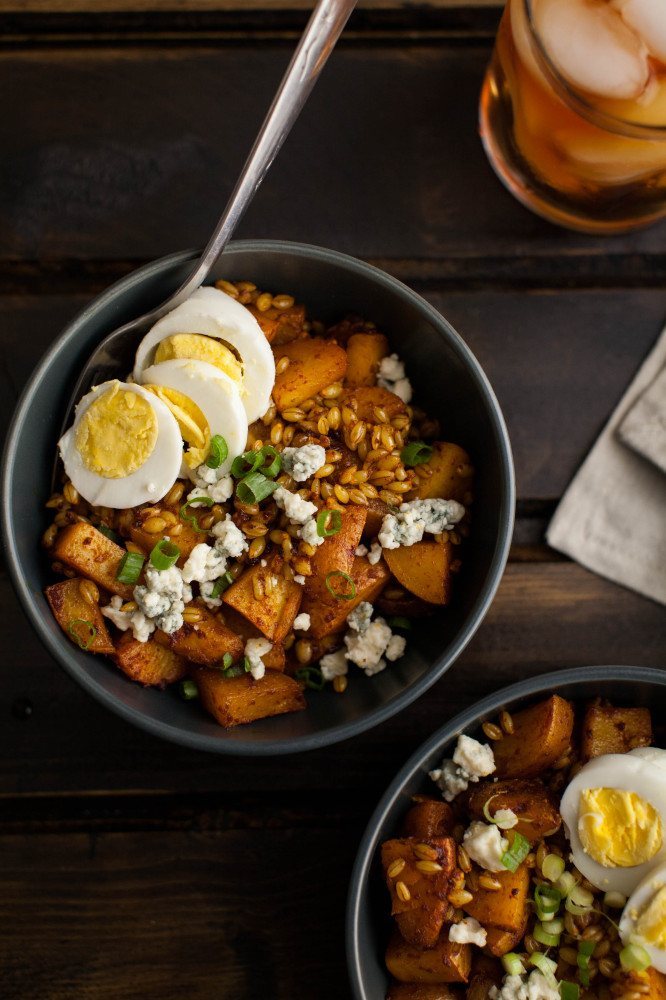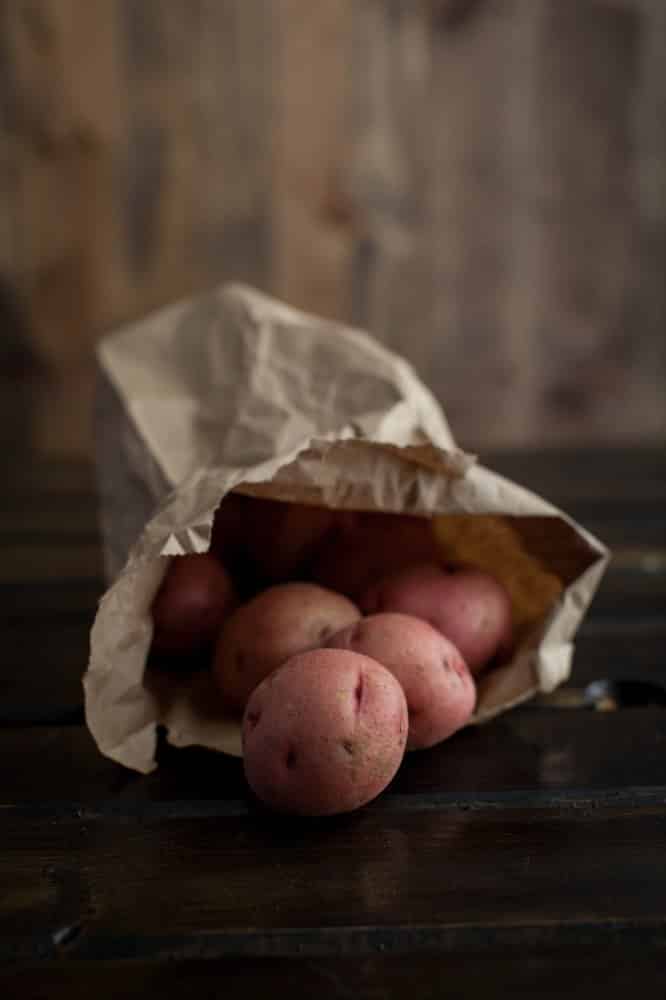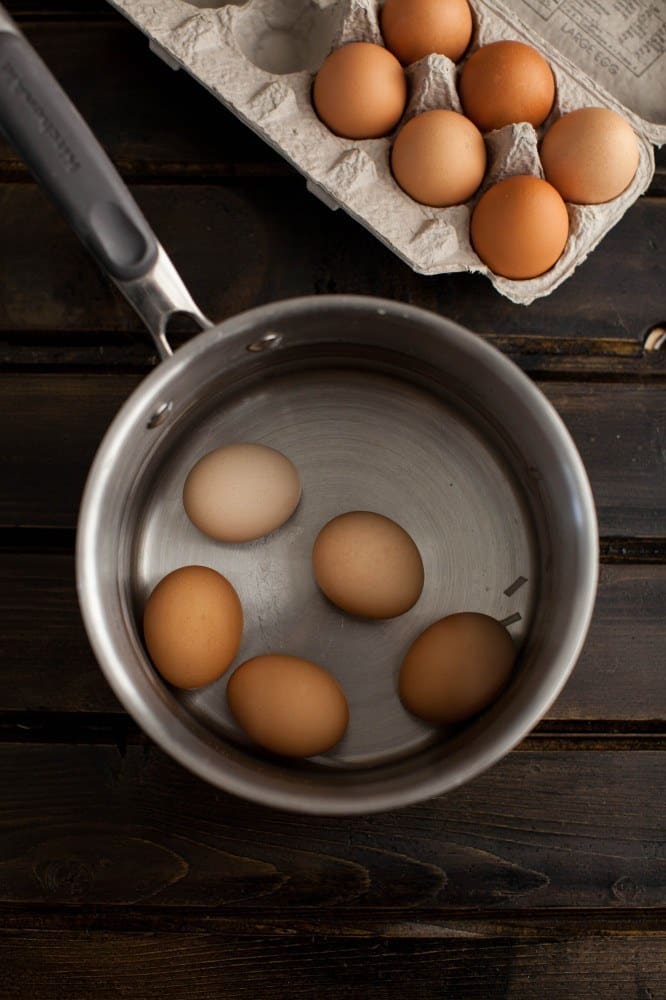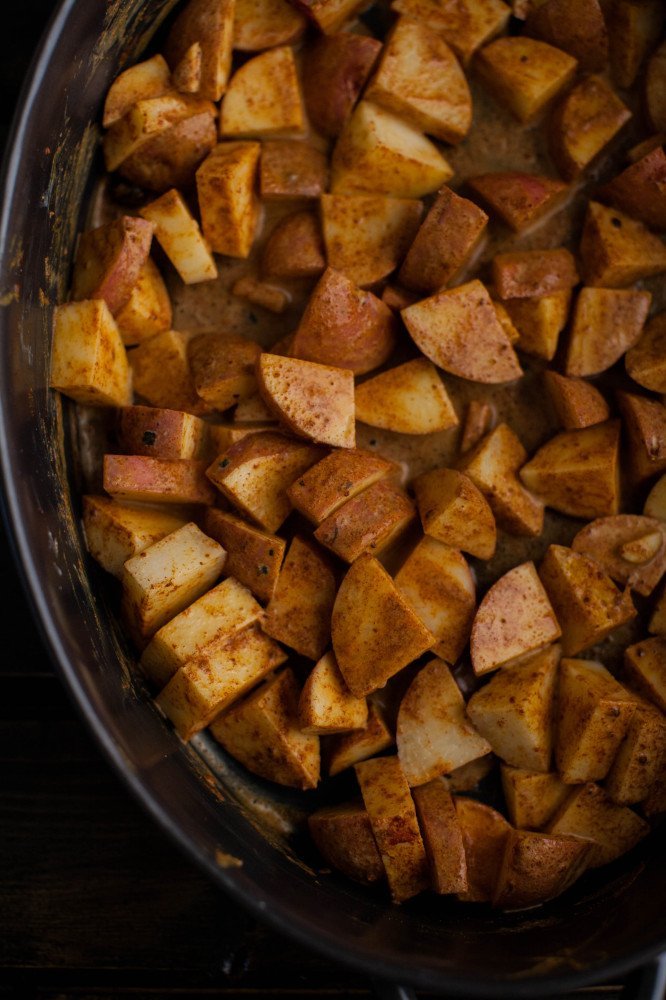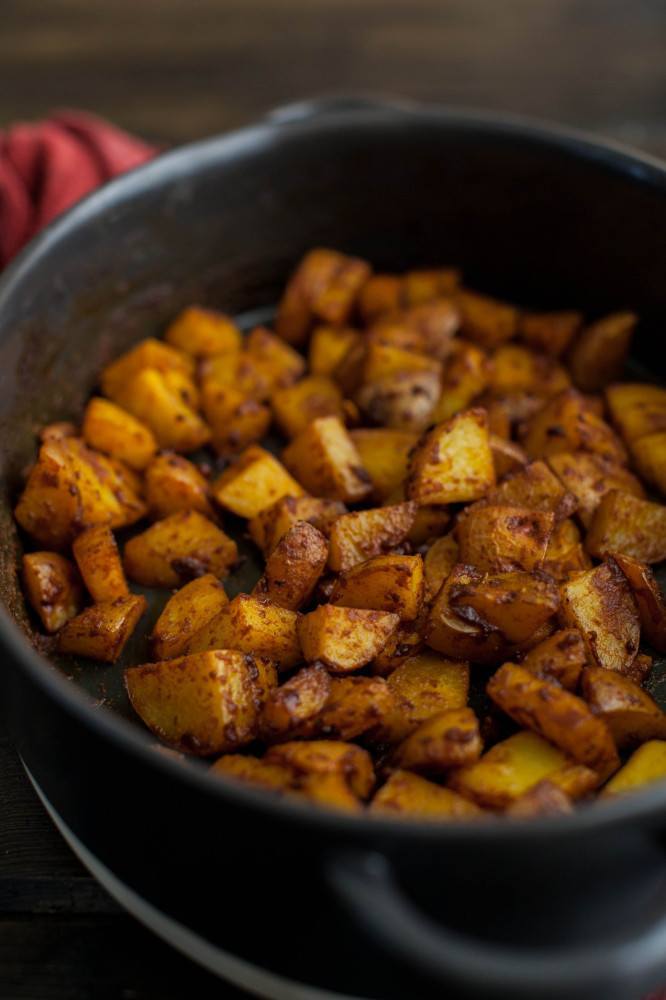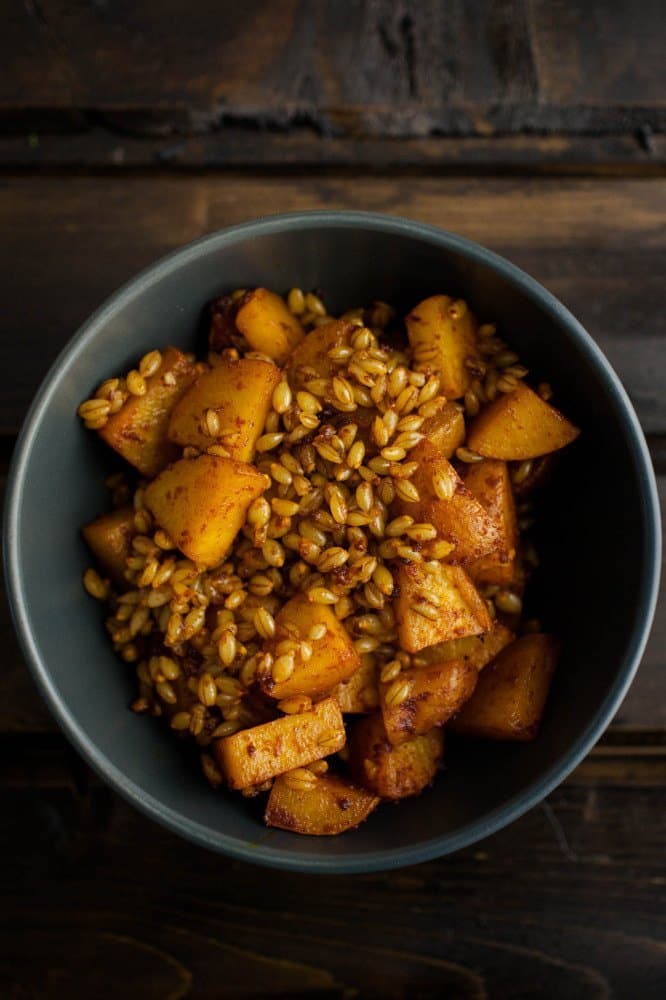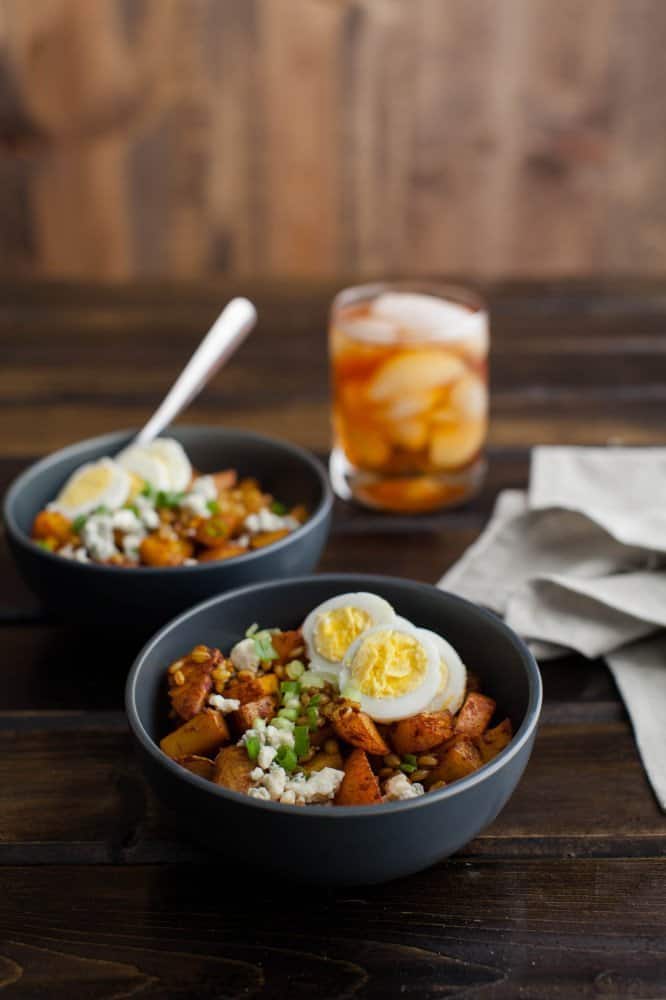 I get asked a lot what my go-to meals are and I usually stumble a bit because I don't have the most elegant answer: "bowls," I say, "Well, I don't eat bowls but I often find myself tossing a bevy of random ingredients into one and calling it a meal." Sometimes these bowls are filled with salad, other times with grain pilafs or fried rice. More often than not, however, my go-to meals sit somewhere in between those two (is there a name for this? If so, inquiring minds need to know!).
This dish definitely constitutes the in between. Not a salad (it could be fairly easily- just serve over spinach) and it's not quite a pilaf because the grain is really just supplementary to the potatoes. However, it's filling, rather easy to throw together, and super flavorful (I love smoked paprika for easy flavor.) During the fall this meal would be killer with sweet potatoes (so, tuck it away in a safe spot and come back to it!)
Print
Barley, Smoked Paprika Red Potatoes, and Hard Boiled Egg
Potatoes

1

lb red potatoes

1

clove garlic, minced

2 teaspoons

smoked paprika

2 teaspoon

muscavado sugar (optional)

1 teaspoon

turmeric

¼ teaspoon

sea salt

3 tablespoons

heavy cream
Everything Else

2 cups

cooked barley

3

-

4

hard boiled eggs

2 ounces

blue cheese

2

-

3

tablespoons minced scallions or chives
Instructions
Preheat oven to 400˚.
Cut potatoes in bite-size cubes. In a large baking dish, add potatoes and minced garlic. Mince garlic and add to pan along with the heavy cream, paprika, sugar, salt, and turmeric. Using a spoon or your hands, toss everything together so that potatoes are coated.
Bake for 10 minutes, stir, and bake for another 15-20 minutes or until potatoes are tender.
Remove potatoes from oven and stir the barley into the hot pan. Divide into bowls and top with sliced hardboiled egg, blue cheese crumbles, and scallions.
Notes
Want to make it gluten-free and/or vegan? Use full-fat coconut milk in place of the heavy cream and change out the barley for your favorite gf grain (sorghum, millet, or quinoa I think would be lovely!)