I think one of the things I love most about creating recipes around produce is how easily adaptable that recipe becomes.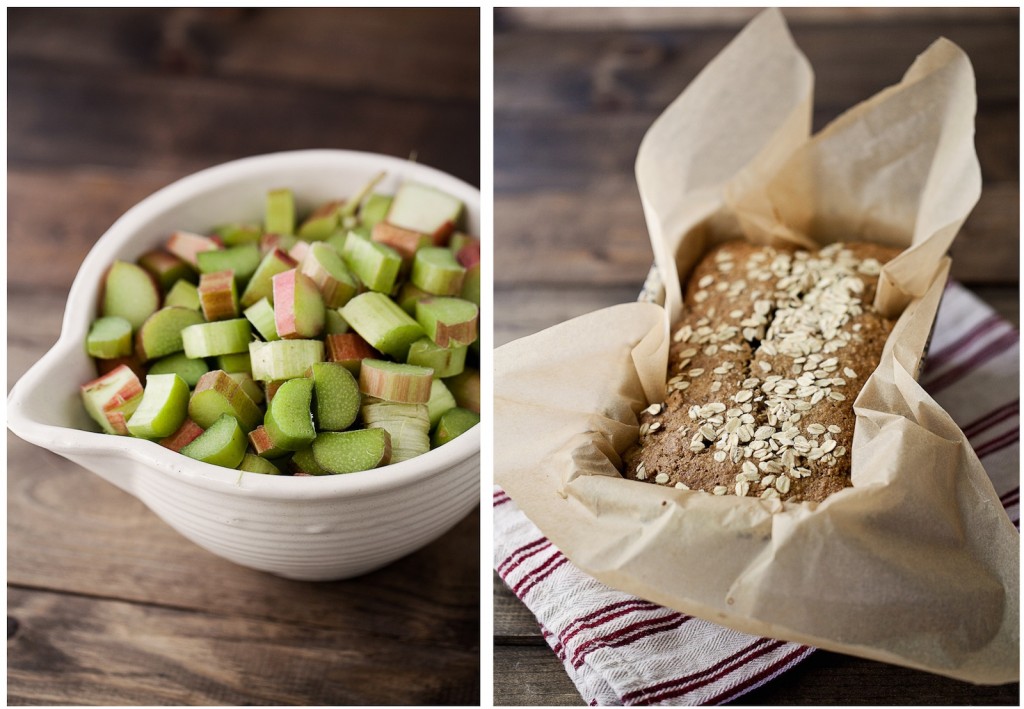 So often I'll create a recipe for one specific type of produce in one season and when the next season rolls around the recipe still works great with only a few small tweaks.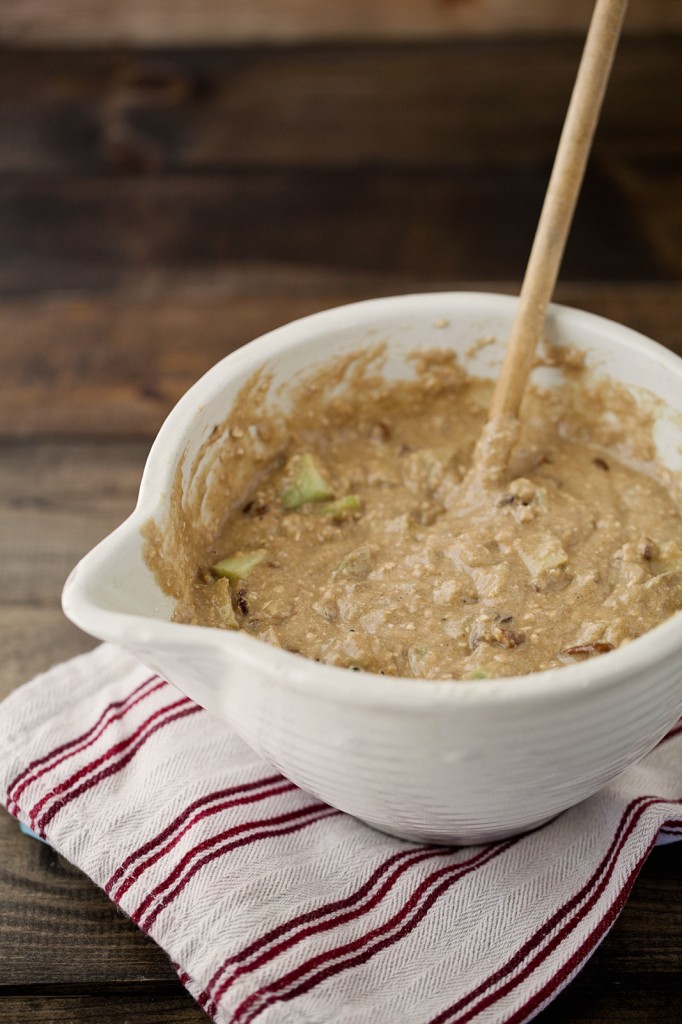 This bread is nearly identical to my favorite pumpkin bread recipe from the late winter/early spring.  All I did was create a similar puree of rhubarb to that of the pumpkin, added a few chunks of rhubarb, and took away a couple of spices I didn't want paired with the rhubarb.  It was really that simple.
Come the end of summer, I look forward to making a similar bread with peaches or apples.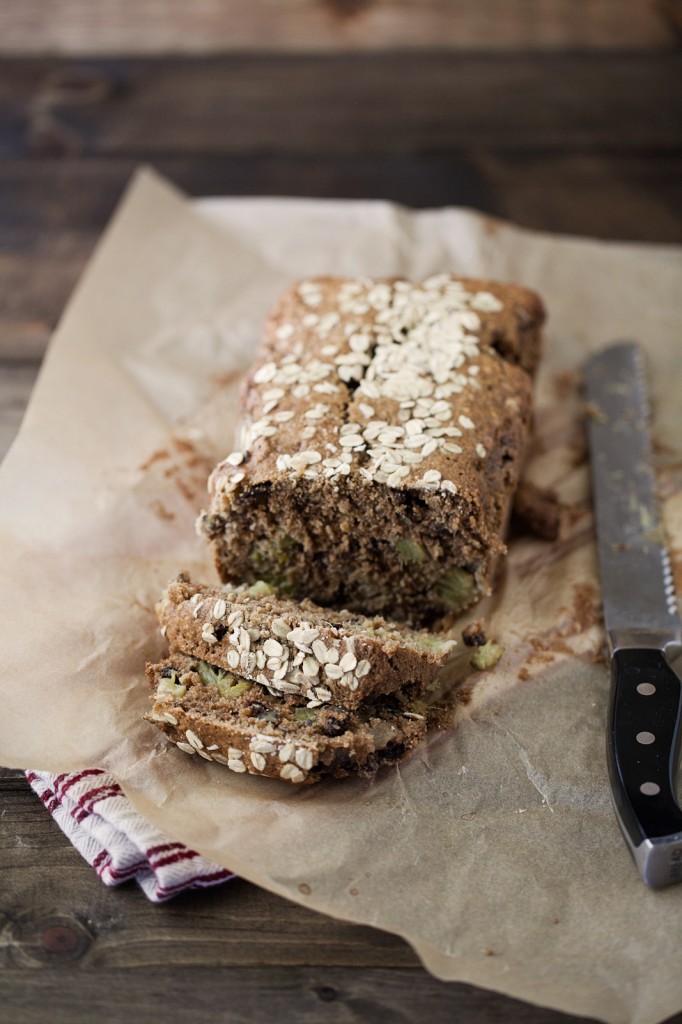 So, if you ever see a recipe and think, "oh that would be good but I don't have/like such and such," take a step out of your comfort zone and try a substitution! Who knows, you might create something even more delicious than the original recipe!
Print
Rhubarb Oat Quick Bread
Author:
Prep Time:

20 mins

Cook Time:

60 mins

Total Time:

1 hour 20 mins

Yield:

8

1

x
¾ cup

old-fashioned oats

1 cup

whole wheat pastry flour

1 teaspoon

baking soda

2 teaspoon

cinnamon

½ cup

crushed pecans or walnuts

2 ½ cups

rhubarb, divided

¾

+

2 tablespoons

cup maple syrup

⅓ cup

pecan or walnut oil

2

eggs
oatmeal and nuts to top
Instructions
In a medium sauce pot, combine 1 cup rhubarb and 2 tablespoons of maple syrup. Cook over medium-low heat until rhubarb is broke down, 10-15 minutes. Set aside and let cook slightly.
Preheat oven to 350˚and generously butter/oil a 8 or 9″ loaf pan.
In a food processor, pulse oats until almost flour- I still like little pieces of oats left. Pour into a large bowl and add wheat flour,spices, baking soda, and nuts.
In a separate bowl, whisk together rhubarb puree, maple syrup, oil, and two eggs. I like to extra nuttiness the nut oil adds but you can also use melted butter or coconut oil. Combine puree mixture, dry ingredients, and the remaining 1 ½ cups of rhubarb. Stir until just combined (don't over stir!)
Pour into prepared pan and sprinkle with oats and nuts. Bake for 50-60 minutes. Top should spring back lightly and when a knife is entered, it should come out clean. Let cool and slice!