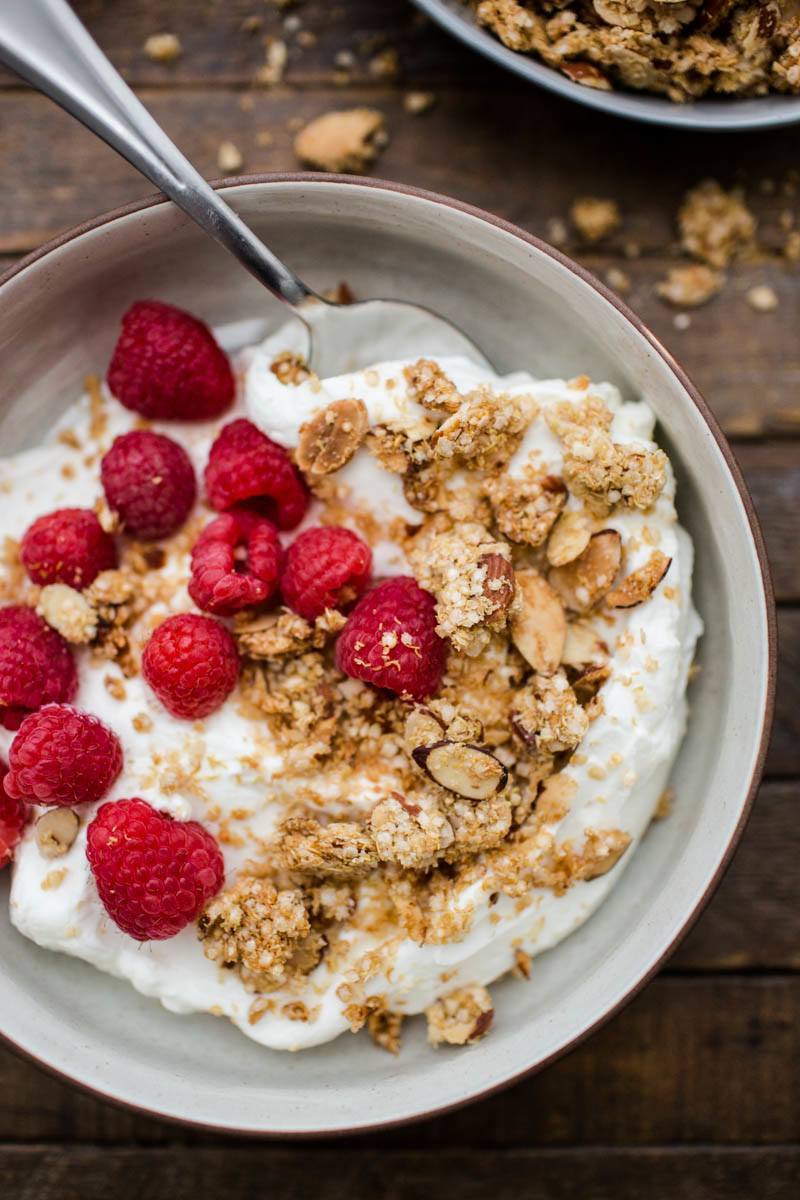 | Disclosure: This recipe was created for Ancient Harvest. See below for more details. |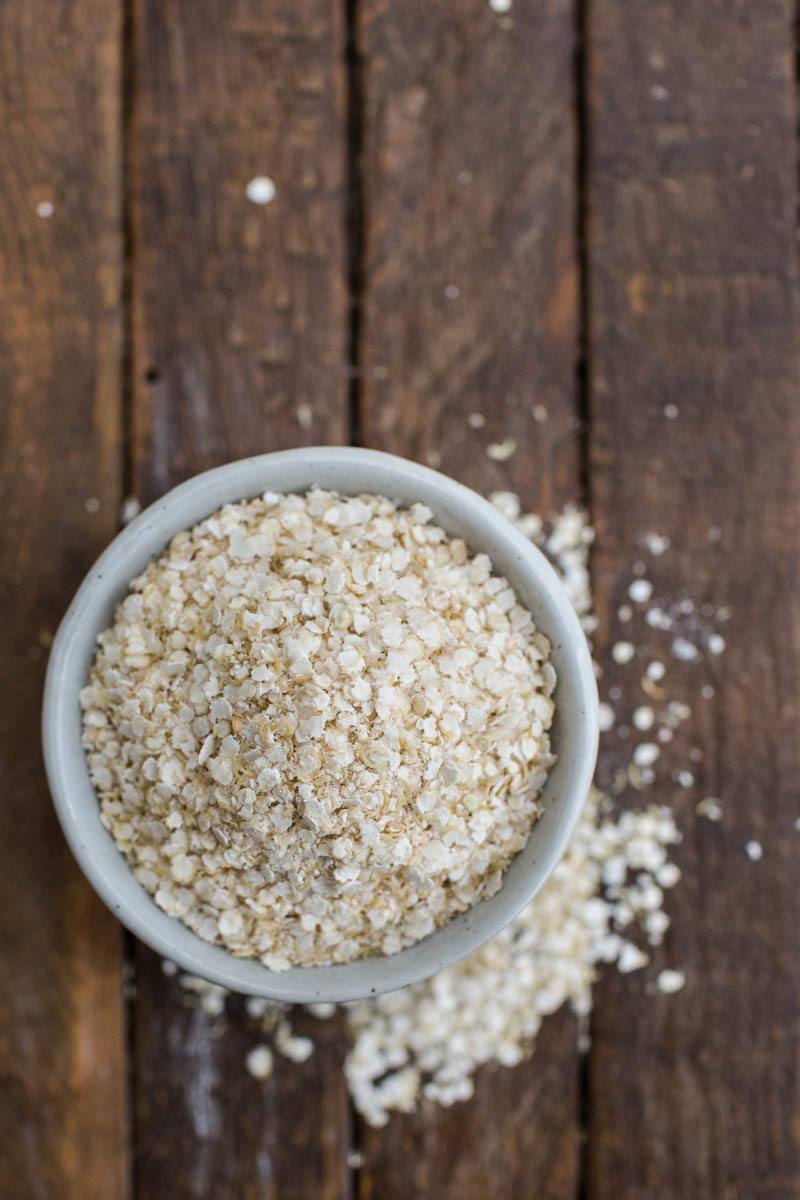 For most meals, I like a bit of unpredictability. My lunches are usually off the cuff with whatever I have in the house while my dinners are a bit more planned, but are still usually a trial run or test of a recipe I'm working on. Breakfast, however, is my constant. 95% of the time, it's oatmeal, eggs, or granola + yogurt with the other 5% reserved for waffles, pancakes, and other rich breakfast foods. Breakfast is very predictable.
I do, however, like to mix things up a bit. My oatmeal toppings vary depending on what's in season and eggs could take the form of an omelette or egg skillet. My granola is rarely made from just oats and more likely to contain an mix of grains. Or, it may be made entirely from something else, like this quinoa granola.
I have a different quinoa granola on the blog made from whole quinoa but this particular recipe utilizes quinoa flakes. I've used my favorite base granola recipe that contains minimal ingredients but provides enough glue to hold everything together. This quinoa granola isn't overly powerful in flavor but instead, is a nice boost to a morning parfait or granola bowl.
Uses for Quinoa Granola
Instead of doing pairings, I thought I'd give a few seasonal or meal ideas for using this quinoa granola. I've stopped looking at granola as one-off topping for yogurt and looked to it a bit more for savory dishes as well.
Sweet uses for Granola
Spring: Both A Couple Cooks and Beard and Bonnet have a rendition of my spring variation, roasted strawberry yogurt parfaits from The Easy Vegetarian Cookbook. Roasted berries are a great companion for this granola.
Summer: During the summer I'm looking for simple desserts. Try grilling peaches and topping with a scoop of vanilla ice cream and a sprinkle of granola.
Fall: Stew some pears with a bit of butter and maple syrup then top yogurt (or ice cream) with the pears and this quinoa granola.
Winter: Yogurt with Lemon Curd and Granola- one of my breakfast during the winter and a great way to use up citrus. I can't wait for my lemon tree to produce lemons just to make this curd!
Savory uses for Granola
For these savory dishes, try adding some herbs or spices to the granola mix after cooking. I like to toss granola with a rosemary and thyme or sometimes bake it tossed with a bit of curry powder.
Spring: Use almost as you would bread crumbs. Toss granola with a bit of garlic powder and smoked paprika before baking then top a dish like this asparagus with eggs.
Summer: Swap out the croutons on your summer salad for a some granola. Gives the crunch you're looking for with a bit of extra nutrition.
Fall: Butternut Squash Soup is usually a weekly staple. Try tossing the granola with fresh minced rosemary and sprinkling on top of the soup before serving.
Winter: Pan fry Brussel Sprouts and toss with a drizzle of olive oil, a bit of crumbly cheese (maybe even some blue cheese), and some granola for crunch.
Print
Quinoa Granola
Author:
Prep Time:

10 mins

Cook Time:

40 mins

Total Time:

50 mins

Yield:

1 ½ cups

1

x
1 cup

quinoa flakes

½ cup

sliced almonds

2 tablespoons

coconut or walnut oil

2 tablespoons

maple syrup

⅛ teaspoon

salt

¼ teaspoon

cinnamon, optional
Instructions
Preheat oven to 300˚ and cover a baking tray with parchment (or silpat.)
Combine quinoa flakes, almond slices and salt, then stir together oil and syrup. Pour over the flakes and continue to stir until everything is well coated.
Place mixture on the baking tray and press down with the spoon or your hand, making sure the mixture is compact and tight together. Bake for 30 to 40 minutes, checking once or twice to make sure the granola isn't browning too quickly (I've found different ovens handle this lower temperature a bit differently). After thirty minutes, check every 5 minutes or so until the granola is a nice golden color and there are no wet spots. Remove from oven and let cool completely.
Once cool, break the granola into pieces (if you don't wait, the granola won't be as clumpy). Store in an airtight container for up to a week.
Notes
+ Swap in your favorite nuts or add in some seeds. I'll sometimes toss swap out some of the almonds for sunflower seeds.
+Recipe is pretty much from my favorite granola recipe.
Featured Ingredient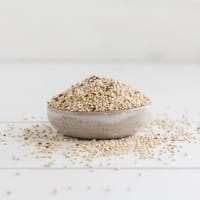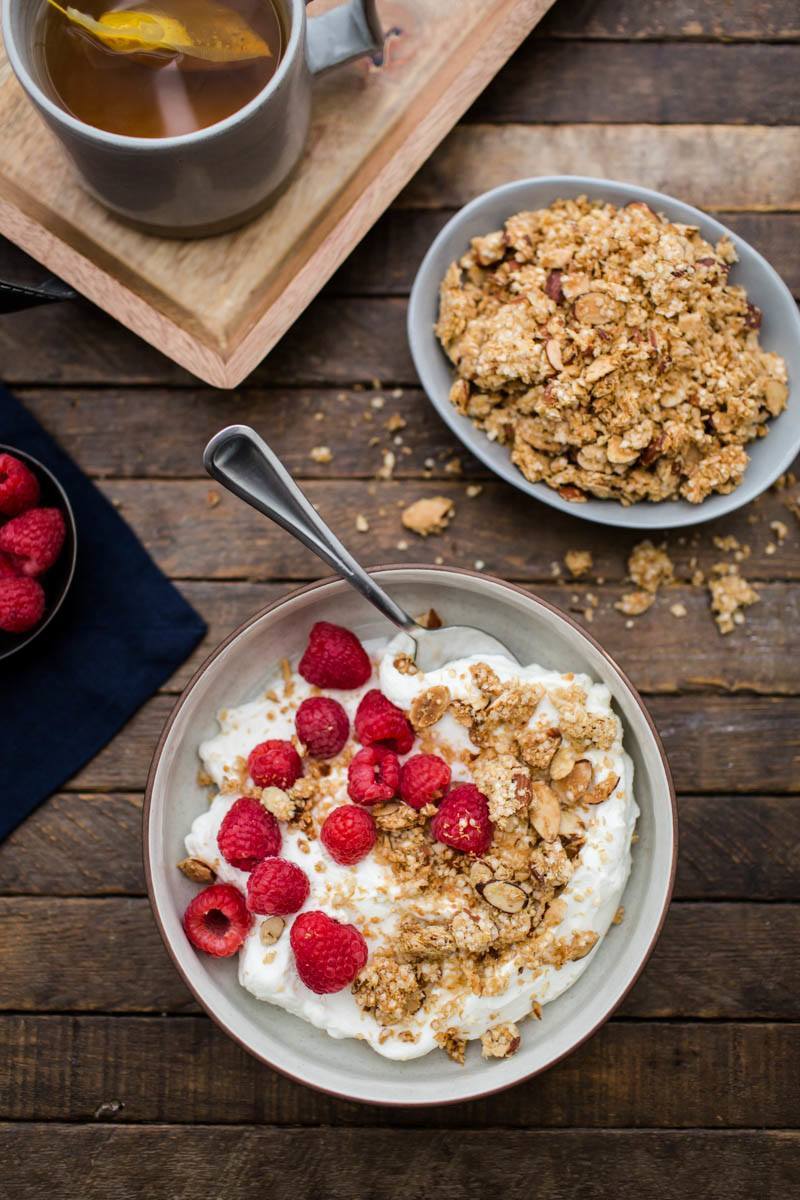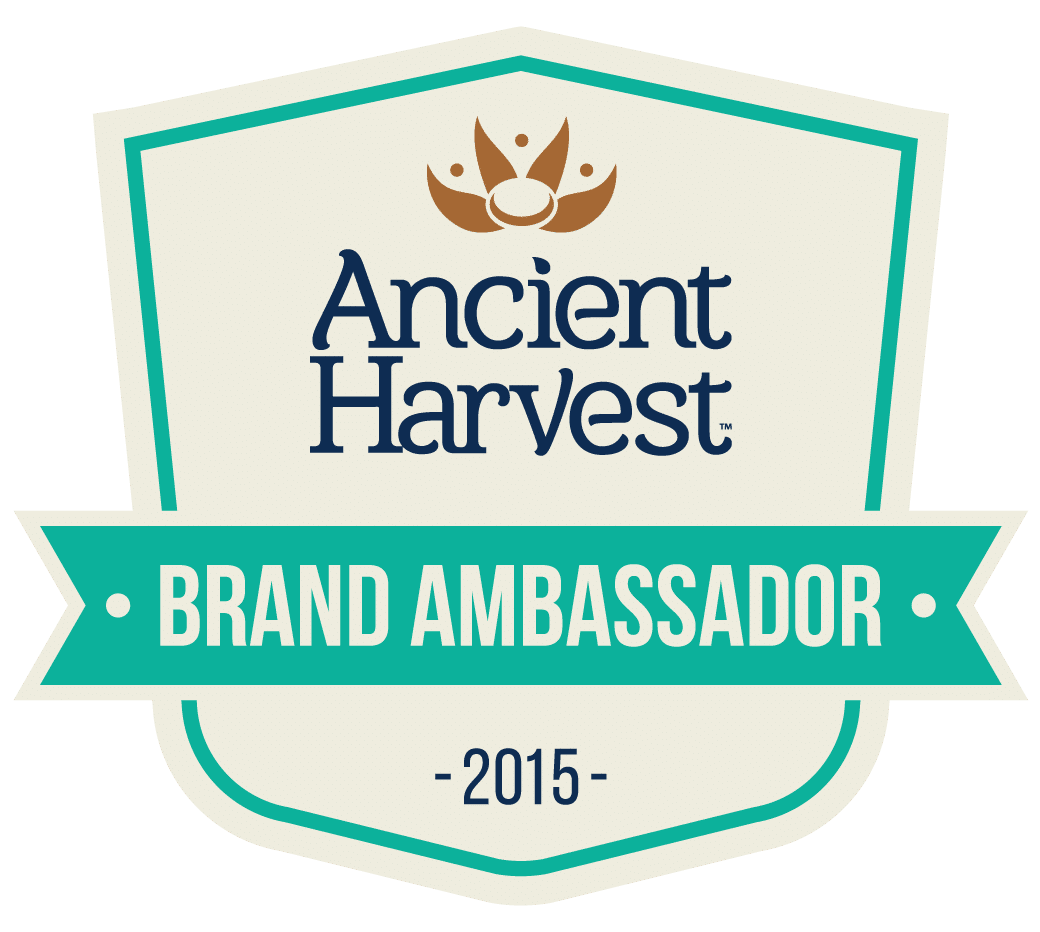 | Disclosure: This recipe was created for Ancient Harvest as part of their brand ambassadorship program. All thoughts and opinions are my own. It's content like this that helps me keep this site running to provide the vegetarian recipes you see every week. |