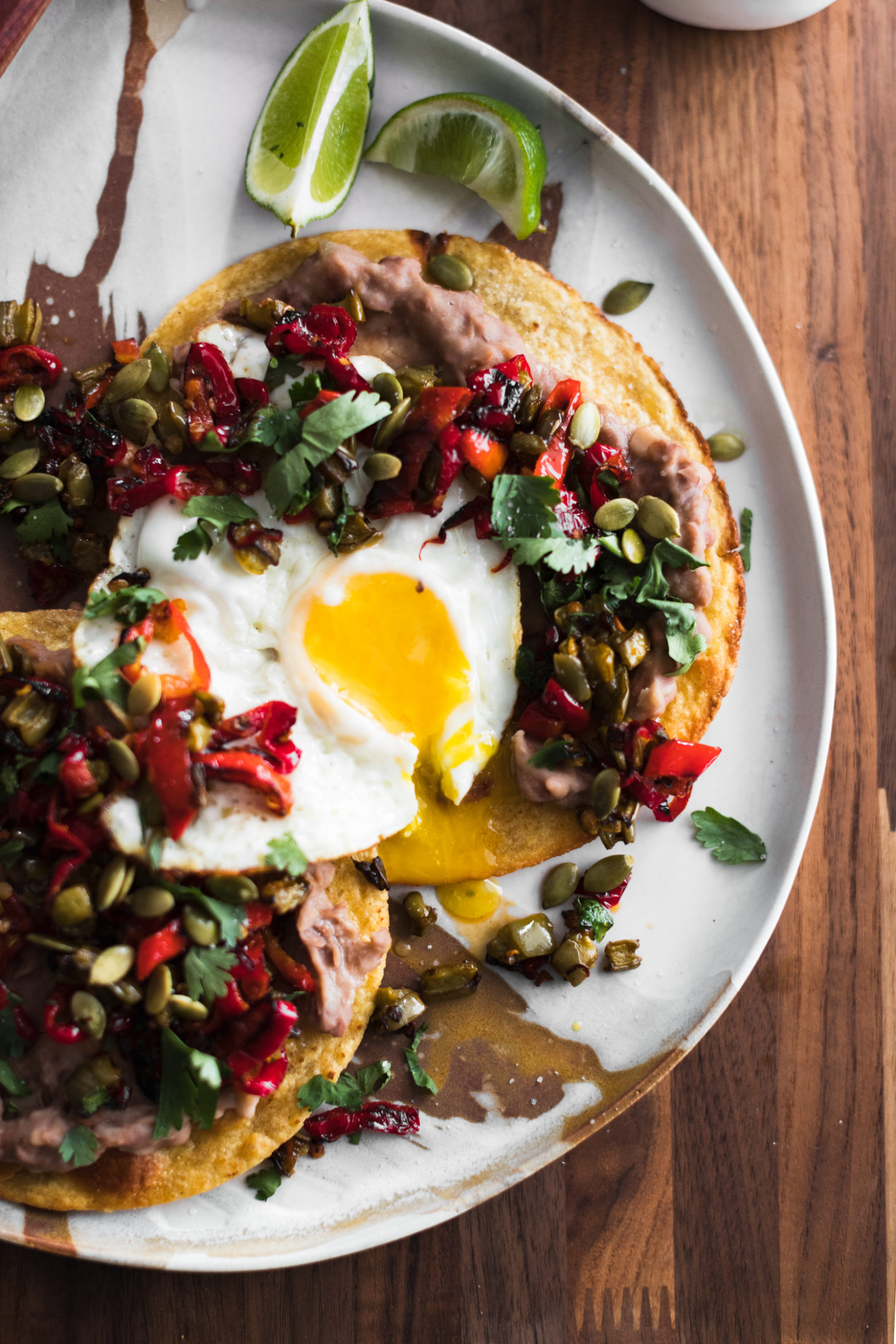 Today's post is a little different. Sure, there's a recipe but this recipe is to help promote an organization that is near and dear to my heart: the Food Literacy Center. September is Food Literacy Month in the state of California.
What does that meant, exactly? Well, as the Food Literacy center describes it: 'understanding the impact of your food choices on your health, the environment, and our economy.'
Here in Sacramento, the Food Literacy Center is in the schools, inspiring kids to eat vegetables through cooking and exploring. I've been in the classes, watching the kids eat beets and radishes with excitement. These kids then take the excitement home and often help push their families towards more.
FLC was the first organization I got involved with in Sacramento and it's been amazing to watch the growth.
Here's where you come in. For Food Literacy month, we're trying to raise money through a friendly 'veggie of the year' competition with local chefs. I'm on team nopales, hence this recipe! It probably goes without saying that food education is one of my top passions and I think one of the most important things we can do.

If you believe in the power of food education, please consider donating. This is such an important mission and hopefully one that will continue to grow.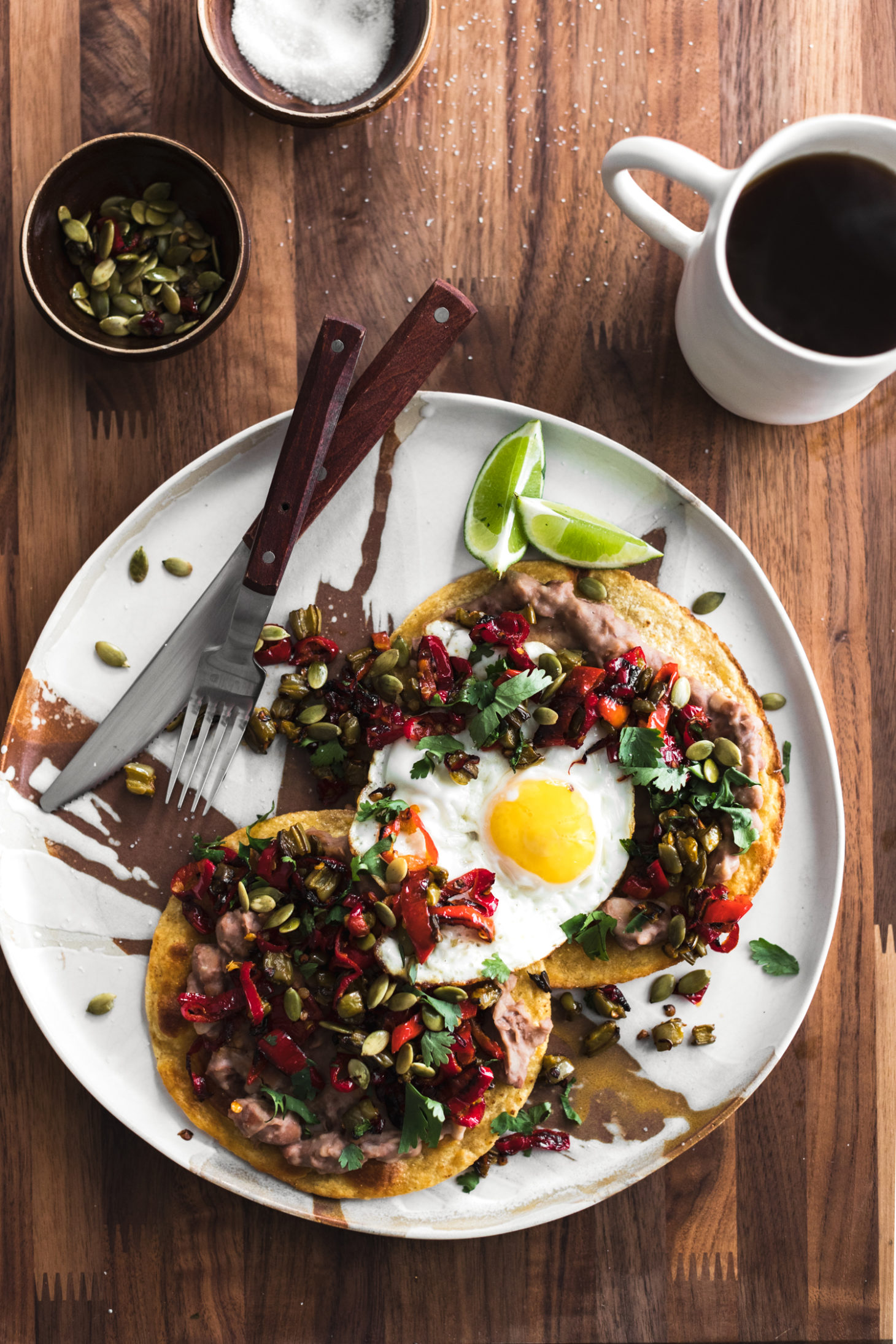 Print
Pinto Bean Tostadas with Nopales and Eggs
There are quite a few steps in this recipe and it feels like it would be easy to dirty about five pans. However, if you do everything in steps, you could easily use one to two pans and still have this meal be ready in 30.
Tortillas
2 to 3 tablespoons neutral oil
4 corn tortillas
Nopales Topping
1 red bell pepper (or a few smaller, sweet peppers), diced
1 medium nopales (prickly pear cactus paddle), spines off, cleaned, and diced
1 tablespoon lime juice
¼ teaspoon sea salt
3 to 4 tablespoons chopped cilantro
3 tablespoons toasted pepitas
Eggs/Beans
2 eggs, scrambled or fried
2 teaspoons neutral oil
1 clove garlic, minced
½ teaspoon cumin
¼ teaspoon salt
1 cup pinto beans, with liquid
Instructions
Heat a medium cast-iron skillet to medium heat. Add the 1 tablespoon or so of oil followed by one tortilla. Fry on both sides until crisp and browning then repeat with remaining tortillas. Add more oil to the pan as needed to fry. Set tortillas aside and return the pan to heat, removing all but about one tablespoon of oil.
Add the diced peppers and nopales. Cook until the nopales have released their juice and both the nopales and peppers are beginning to brown. Increase the heat to medium-high towards the end of cooking to get a nice browning if desired. Turn off the heat and stir in the lime juice, salt, cilantro, and pepitas.
While the nopales are cooking, prepare the eggs in a non-stick skillet of your choosing. Fry or scramble the eggs and set aside.
After the eggs are done, return the pan to the heat and add 2 teaspoons oil and the minced garlic, cooking for a minute or so. Add in the cumin, salt, and beans. Bring the mixture to bubbling, reduce the heat slightly then cook until the beans are hot and most of the liquid is gone. Turn off the heat and mash the beans with the back of a fork.
Assemble the tostadas with a spread of the mashed beans, the egg, a heavy sprinkle of the nopales mixture, and extra cilantro/lime juice as desired.