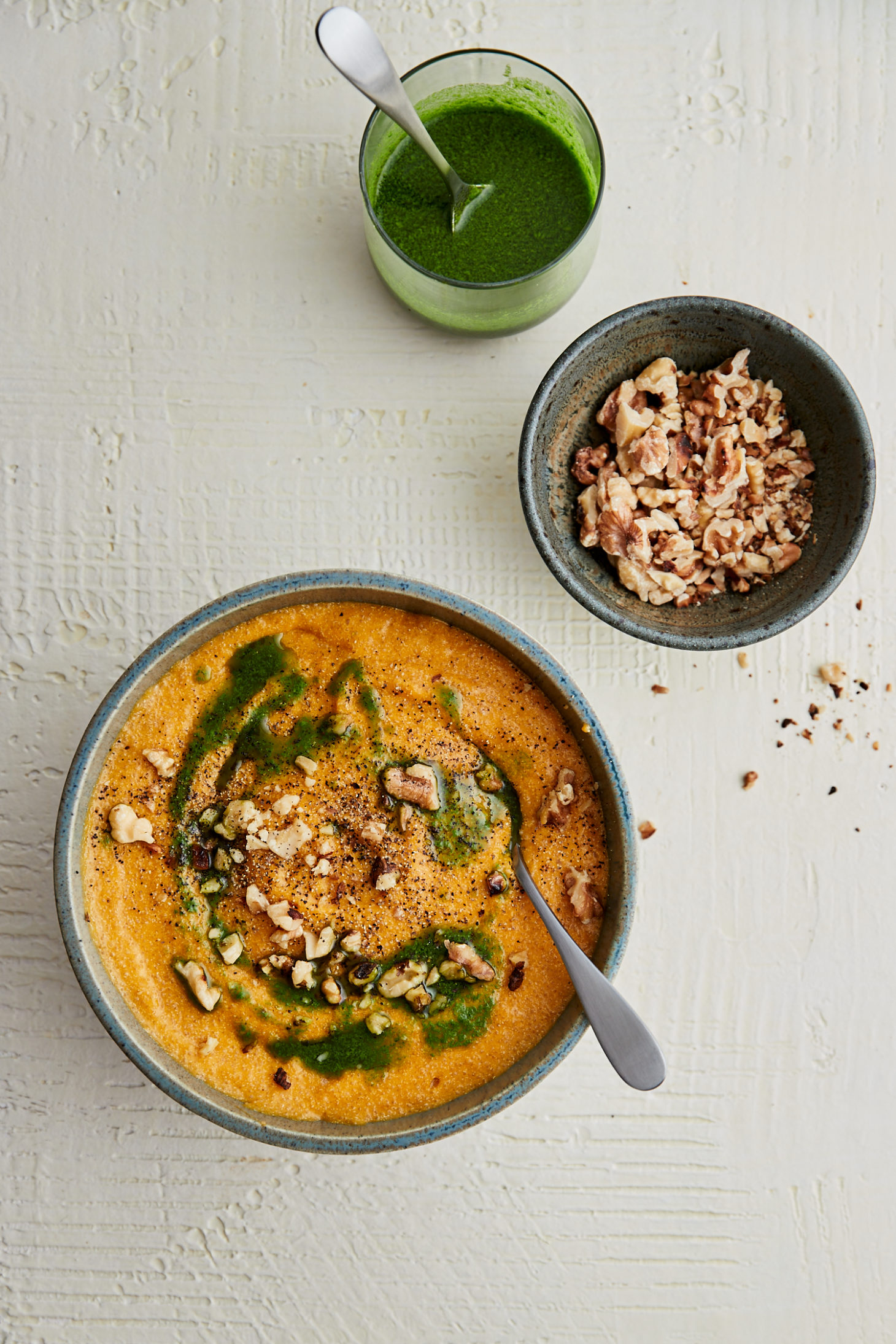 I find meal planning to be a fun puzzle and it's where I get extensive use out of my components and base recipes. I think in terms of meal planning/prepping, recipes are too limiting. It's much easier to mix and match based on what you already have on hand. There's a freedom that comes from tossing big recipes out the window.
What do I mean by components and base recipes?
Components: small recipes that produce an item that is used in various meals/forms. Sauces are an excellent example of this and simple roasted vegetables are both solid examples.
Base recipes: generic recipes that you can use components in. Master the basic concept of a recipe and use it across seasons and flavor profiles. Good examples of this are frittatas, grain bowls, and pasta.
And so, each week, I'm planning to share four ideas/recipes that work well together in a week. These recipes are often made from base recipes and use components I prep on the weekend. Use as-is or riff on endlessly (because the end goal is for you not to have to use recipes!)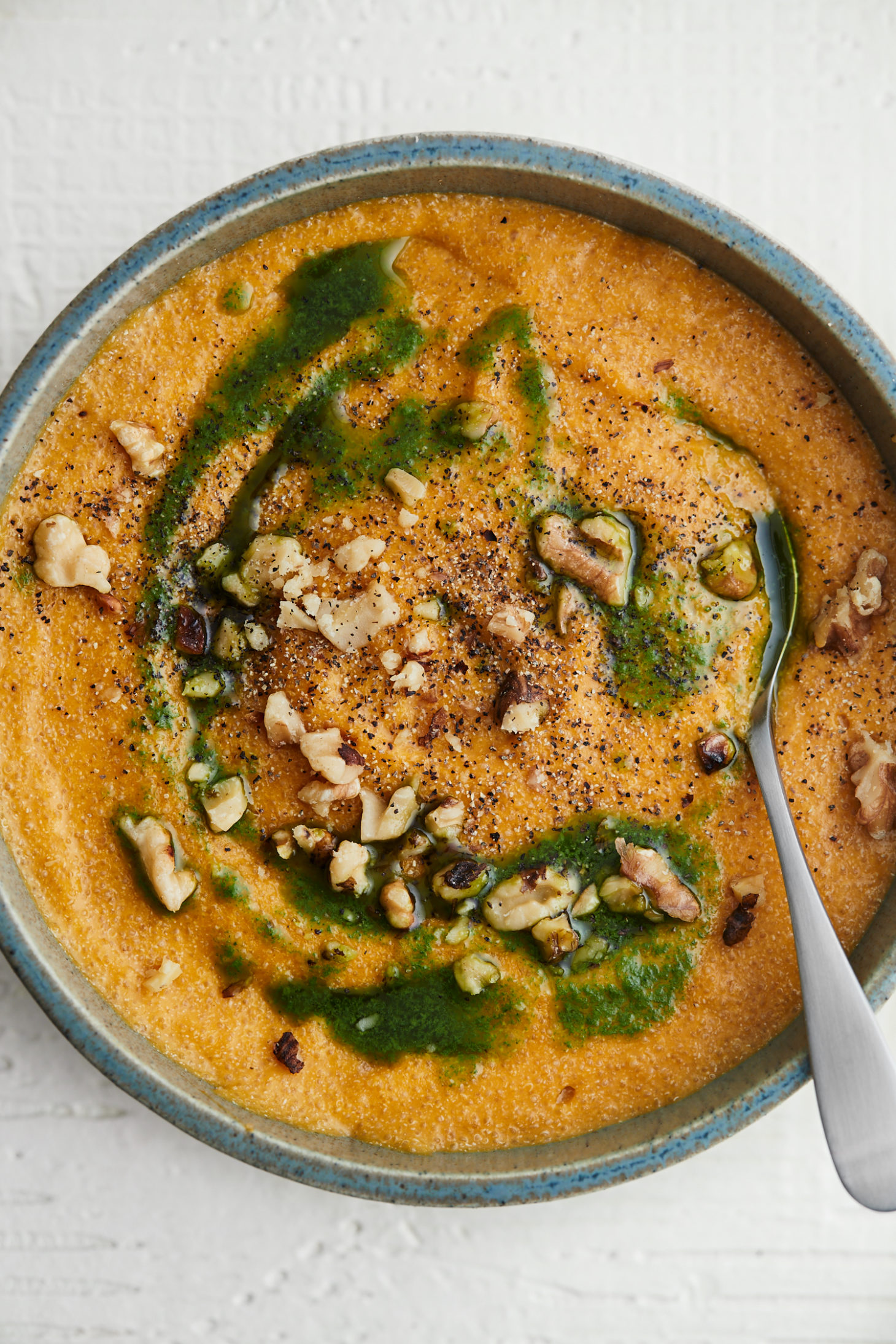 This is one of those funky dishes that uses one of my favorite components: carrot puree. Once you prep the puree, this dish comes together quickly. Make a batch of carrot puree and use for this recipe and the carrot pasta.
Polenta swaps: This recipe uses non-traditional amaranth for the polenta base, but you could easily use traditional polenta or go a slightly different route by using millet.
Veg Puree: Swap out the carrot puree for sweet potato, butternut squash, or even beet puree.
Toppings: Use whatever nuts/seeds you have on hand (pecan, sunflower, or hazelnuts), and you can easily use fresh parsley than the parsley oil.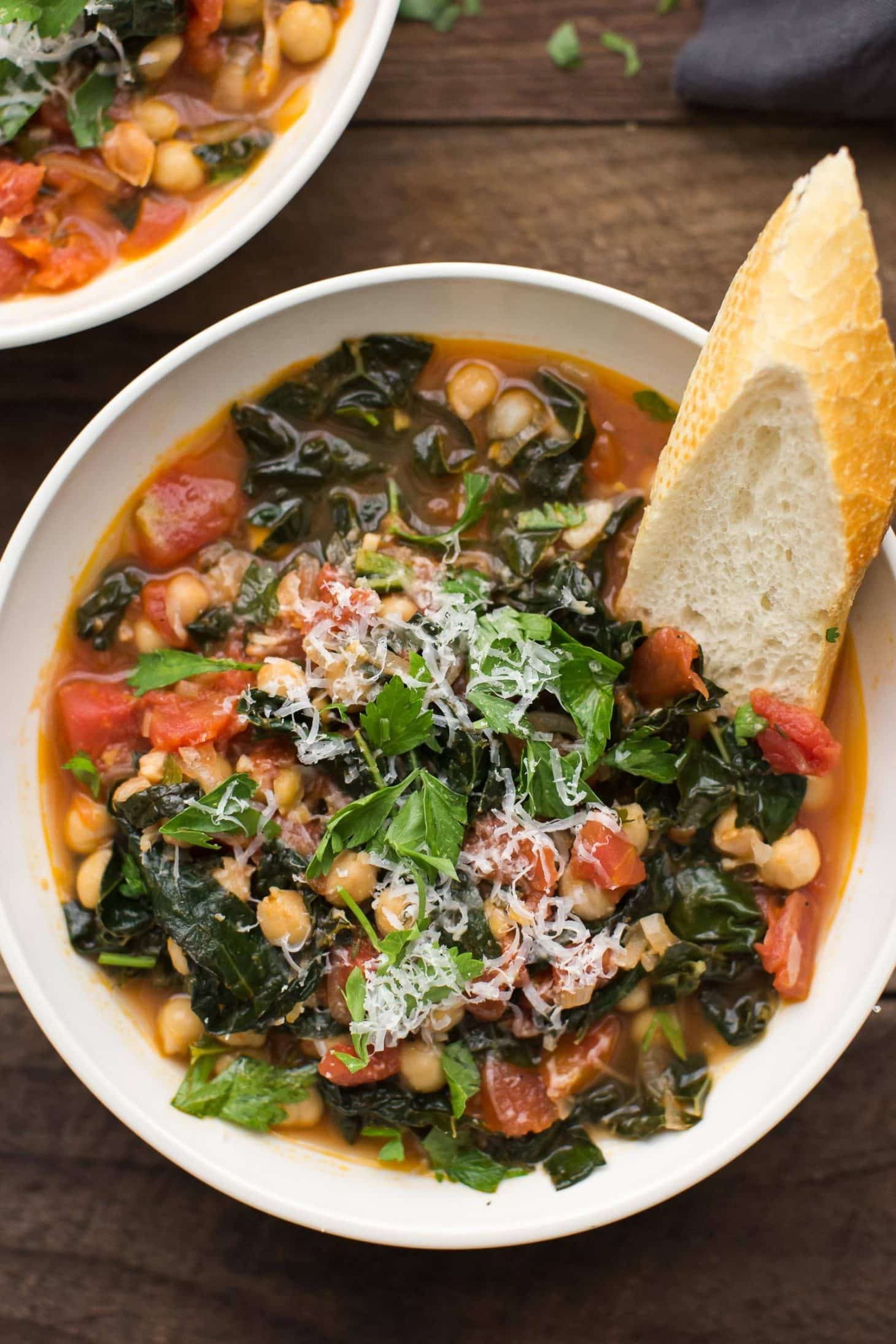 A classic from the archives, this chickpea stew is a solid favorite (as long as I have good bread to go with it). It's also a wonderful way to use more of that parsley oil made to go with the amaranth polenta.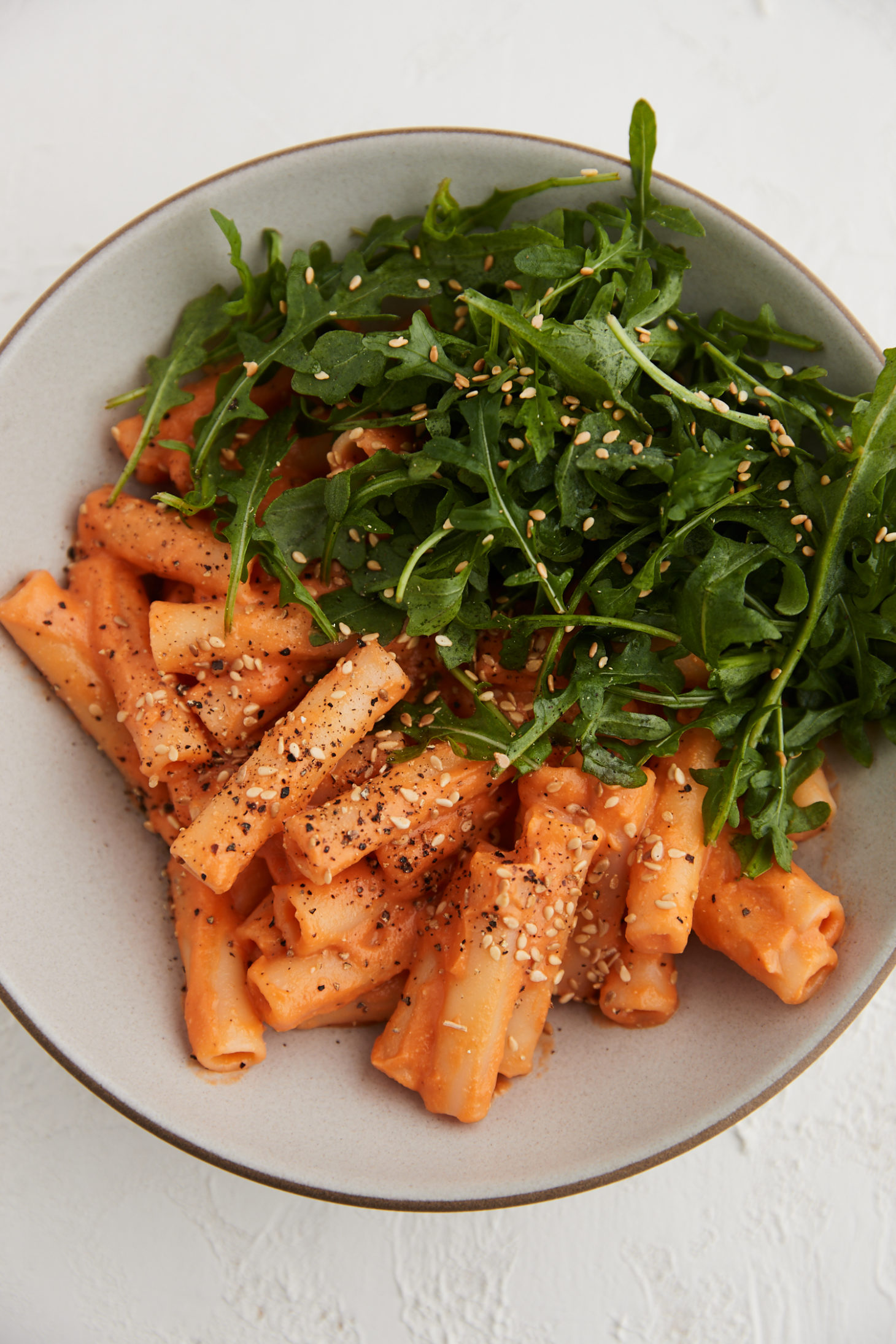 This is an odd little dish, but it is terrific for a quick, weeknight dinner. It uses the carrot puree from the polenta dish and made a bit creamier with the help of cashew cream (which can also be prepped on the weekend).
Veg puree: Similar to the polenta, you can swap the carrots out for something else. I love using sweet potato and butternut squash puree with pasta.
Greens: I mention this in the post, but arugula can be swapped out for other greens. You could use garlicky greens or go as simple as swapping spinach for the arugula.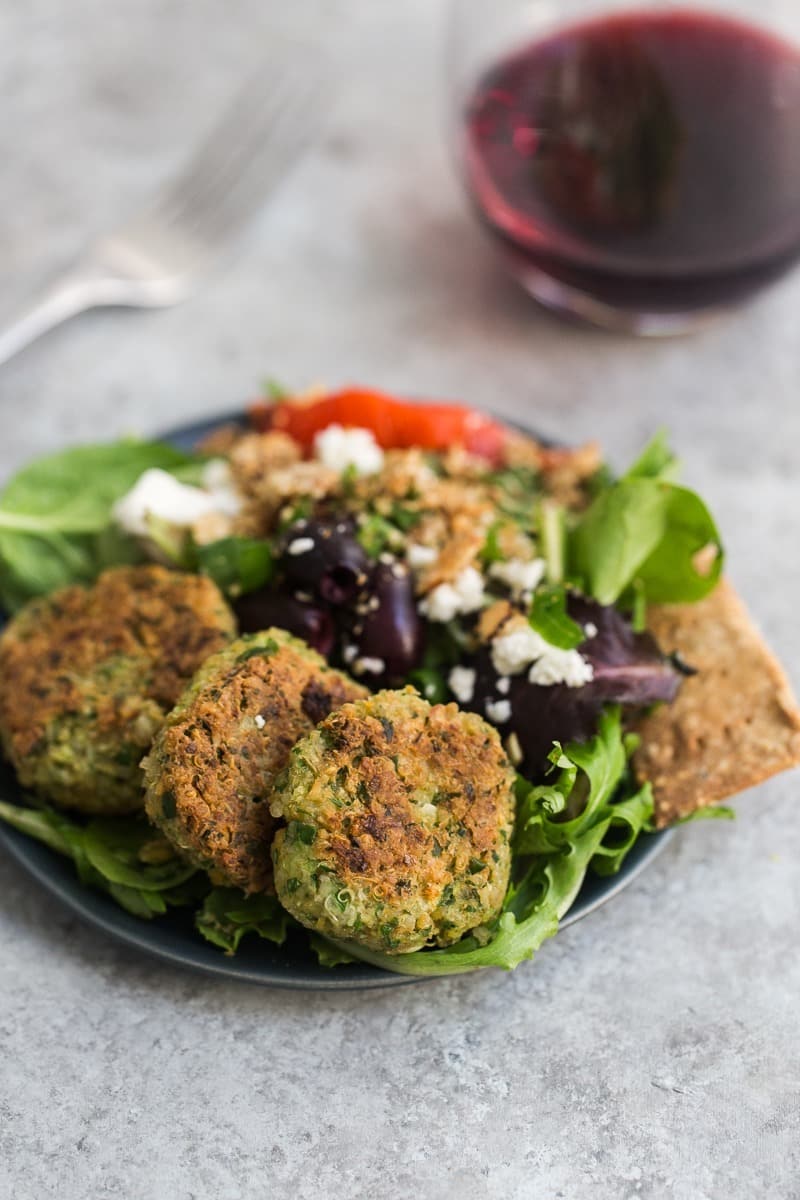 Recipe 4: Falafel Bowls with Arugula + Hummus
Finally, a dish that gets made with some variance each week. Depending on if I remember or not, I'll make falafel using pre-cooked beans (like in this recipe). I usually don't add the quinoa, but the option is there.
If, however, I need to make hummus at the same time, I'll soak two bowls of chickpeas (one for hummus and one for the falafel). Serve the bowl with arugula, hummus, and grains. I like to use bulgur for a quick-cooking option.
One other option: ditch the hummus for a simple cashew cream sauce. Add garlic and lemon juice into the premade cashew cream and let sit for a few minutes. This is a great option if you have leftover cashew cream from making the pasta!