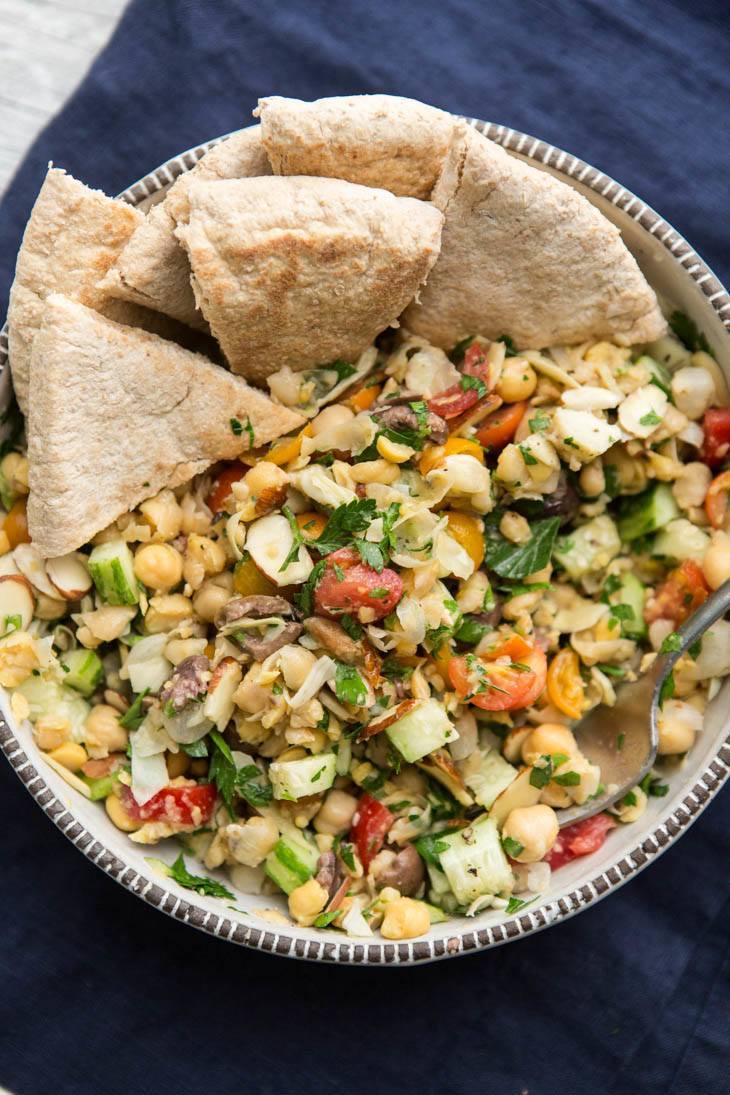 When I was pregnant, I dealt with a ton of selfish thoughts. I was, up until the point Mack was born, a person that could do whatever I wanted, whenever I wanted. Self-employment had given me complete freedom and I had settled into that nicely. Want to go snowboarding on a Wednesday? Sure! How about fly down to LA for a long weekend? You bet! What about taking on more work than I rightfully should? I'm all about it! I tried to prepare myself that this wouldn't be the case with Mack around (at least partially- he'll just come to LA with me now). Even with knowing this for months, I still wasn't prepared for letting go of so much for right now.
I've been writing down ideas and taking notes on projects I want to work on but, my to-do's are tucked into (very) sporadic nap times. I have book and app ideas, new series and fun post for the site, and a list a mile long of new recipes I want to develop. It feels strange to let go, but I'm learning it's okay and totally worth it. For now, it's 15 minute meals and more smiles than I know what to do with. I know these times will pass quickly, so soaking it in seems to be the best option.
This is one of those 15 minute lunches I've been eating. It's a branch from the other chickpea salads that I've been talking so much about (this deli chickpea salad from Sprouted Kitchen's book and blue cheese chickpea salad). I almost always have every ingredient on hand and with tomato plants pumping out tomatoes, this dish is simple to toss together (literally- it only takes some tossing for it to be ready).
Print
Mediterranean Chickpea Salad
Author:
Prep Time:

10 mins

Total Time:

10 mins

Yield:

2

to 4

1

x
2 cups

cooked chickpeas (or 1,

15oz

canned drained and rinsed)

½ cup

cherry tomatoes, quartered

½ cup

diced cucumber (I used Armenian but regular would work)

⅓ cup

marinated artichoke hearts (see note)

⅓ cup

kalamata olives

¼ cup

minced parsley

¼ cup

almond slices

2 tablespoons

olive oil
Juice from

one

lemon
salt, to taste (see note)
pepper, to taste
Additional Items I've used before that you can easily add:
grilled zucchini
feta
roasted red peppers
quinoa
sun-dried tomatoes
Instructions
Place chickpeas in a bowl and mash slightly with a fork. Add in the tomatoes through the almonds, tossing together. Drizzle the olive oil and lemon juice over the mixture and stir until combined. Taste and add salt/pepper to your liking. Serve with cooked grains, pita, or as a delicious topping for hummus.
Notes
I keep a jar of marinated artichokes in my refrigerator for uses like this. However, you can also buy artichoke hearts in the can and use those.
Be careful about adding salt without tasting. The olives can sometimes add enough salt and any extra leaves you with an overly salty salad!