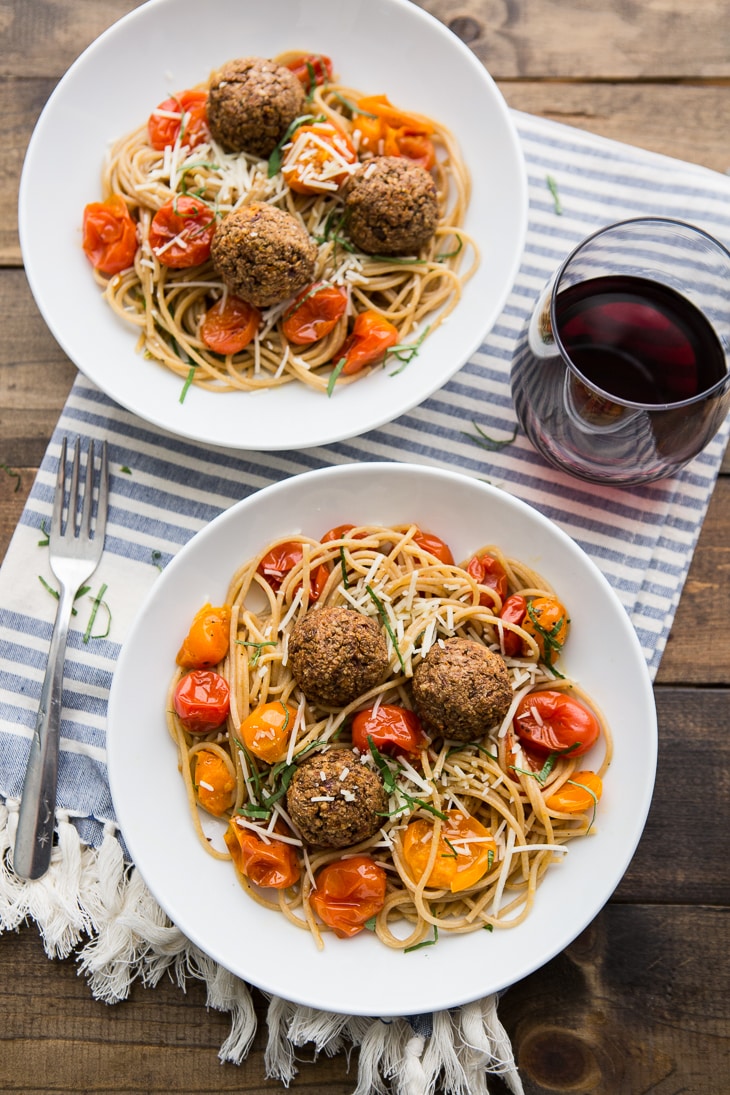 | Disclosure: This recipe was created for the USDAPLC. See below for more details. |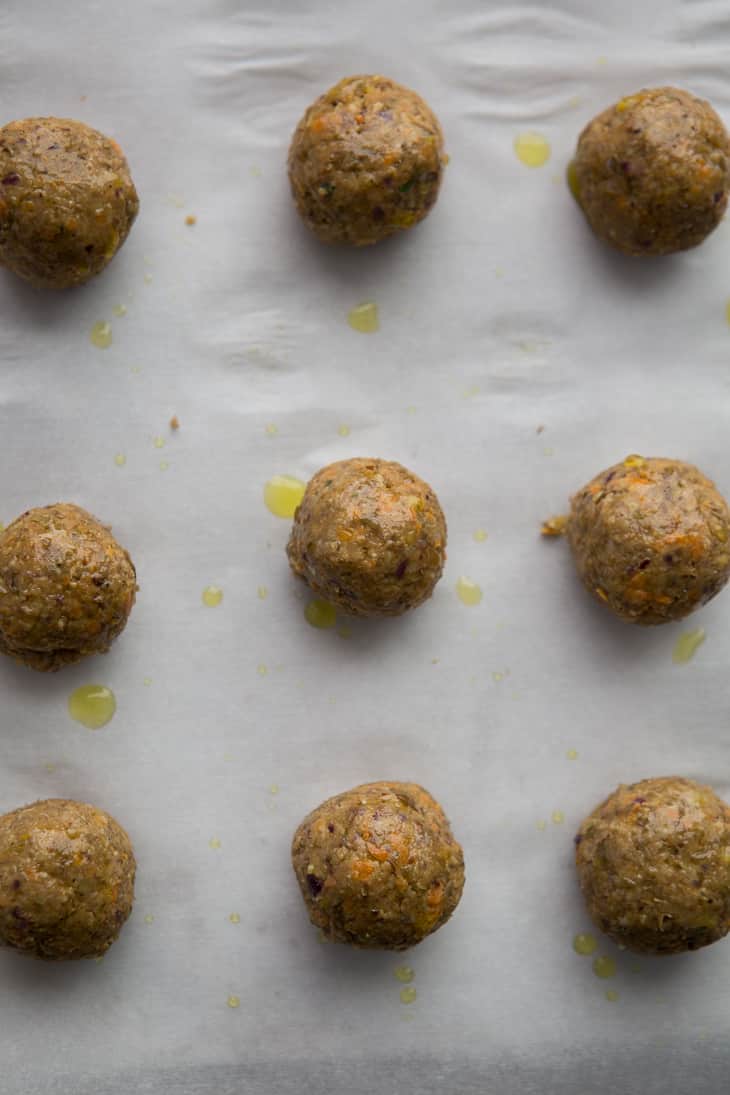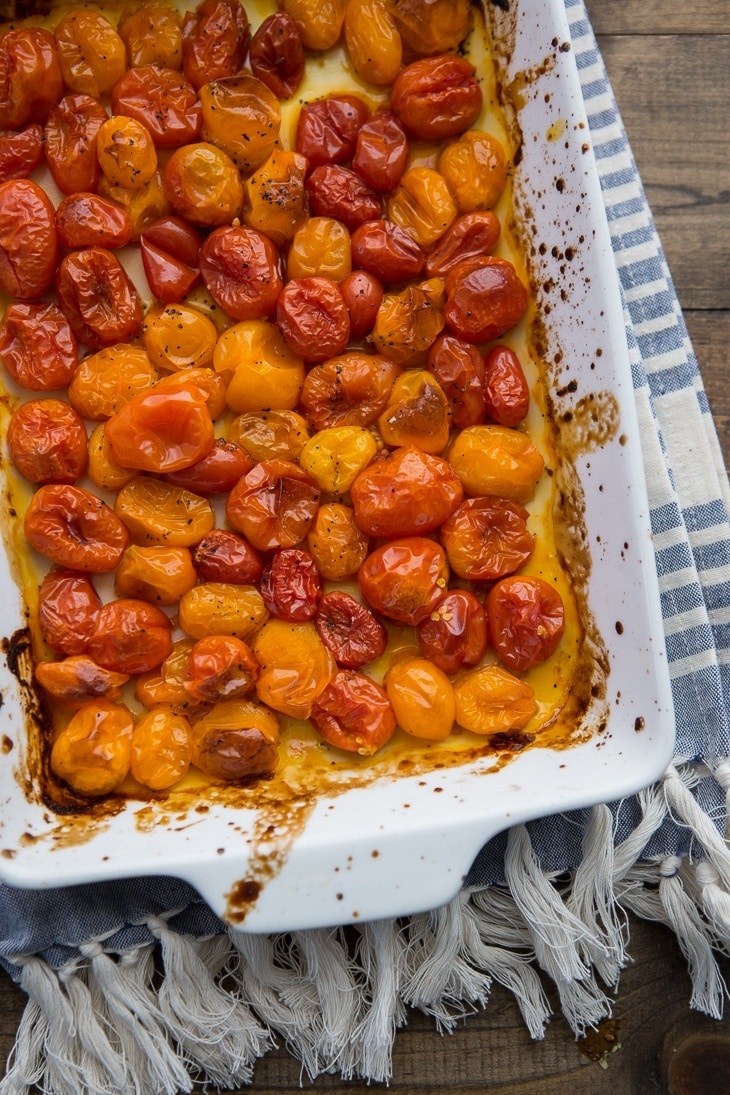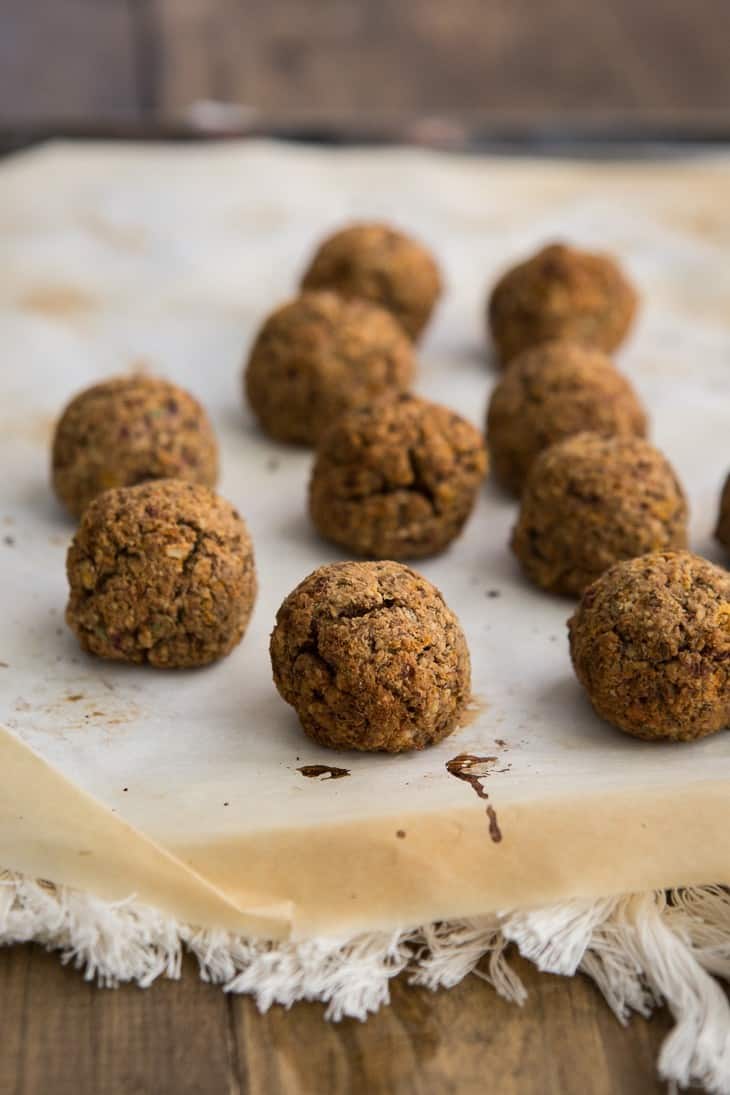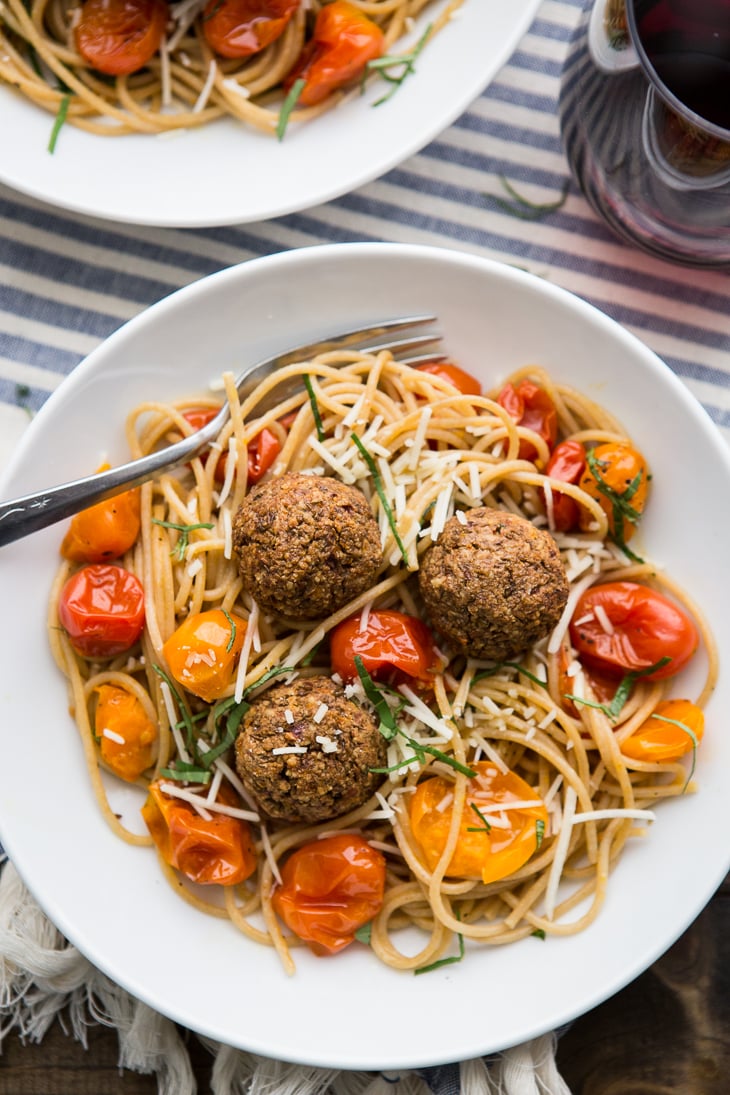 I've not always been the biggest fan of vegetarian meals that try to imitate meat. I don't love tofu, seitan or any kind of 'fake-meat' and for the most part I stick with easy vegetable dishes that don't try to be anything but themselves. However, over the years I've found that one can do some fun things with lentils (like sloppy joe's!) and that's what has led to today's post.
I've been on the search for my perfect lentil meatball (which started when I tried Sprouted Kitchen's). While I love their version, I don't always have ricotta on hand and I'm notorious to letting ricotta sit for too long. It seemed that all the other options for lentil meatball recipes included mushrooms. I try hard to not be a picky eater, but mushrooms and I are just one thing that don't get along. And so, I started down the path of creating my own recipe that was straight-forward and really highlighted the lentils. I took a cue from my favorite vegetable burger and added two different kinds of nuts for a bit of flavor and texture. The end result is a meatball that bakes up crisp on the outside while still being soft and tender on the inside.
Print
Lentil Meatballs with Burst Tomato Pasta
Author:
Prep Time:

20 mins

Cook Time:

45 mins

Total Time:

1 hour 5 mins

Yield:

1

dozen meatballs

1

x
½ cup

brown or green lentils

1 ¼ cup

water

1 tablespoon

olive oil, plus more for brushing

⅓ cup

diced red onion

1

cloves garlic, minced

½ cup

shredded carrots

¼ cup

crushed pecans

¼ cup

crushed walnuts

¼ cup

whole wheat panko

½ teaspoon

dried oregano

½ teaspoon

dried basil

½ teaspoon

salt

¼ teaspoon

black pepper

1

large egg

1

pound cherry tomatoes

2 teaspoons

olive oil

2

cloves garlic, chopped

8 ounces

whole wheat pasta

1 ounce

shredded Asiago cheese

2 tablespoons

minced fresh basil
Olive oil, to serve
Instructions
Combine lentils and water in a medium pot. Bring to a boil, reduce to a simmer, and cook until lentils are tender, 23 to 25 minutes. If lentils are not tender and water has been absorbed, add more water and continue to cook. Drain off any excess water.
Heat olive oil in a skillet over medium-low heat and add the red onion. Cook until onion is translucent and fragrant, 6 to 8 minutes. Stir in the garlic and carrots, cooking for another 2 to 3 minutes.
In a food processor, combine the cooked lentils, onion mixture, nuts, panko, herbs, salt, and pepper. Pulse a few times to start combining the mixture. Crack the egg in and pulse a few more times until the mixture is combined but the lentils are still holding shape. Set aside and let rest while the oven preheats to 425˚.
Combine cherry tomatoes with 2 teaspoons olive oil and chopped garlic. Place in the oven and let cook until tomatoes have released their juices and 'burst', 30 to 35 minutes. Remove from oven and set aside.
Once tomatoes are in the oven, take the lentil mixture and roll into 12 balls, roughly the size of a golfball. Place on a baking tray covered with parchment paper and brush with olive oil. Bake meatballs until browning and crisp, 25 to 30 minutes.
Cook pasta according to package and drain. When ready to assemble, combine the pasta with the burst tomatoes, meatballs, shredded cheese, and basil. Drizzle with olive oil and toss everything together to serve.
Notes
*if you would like more of a sauce than the burst tomatoes, pulse the tomatoes with a bit of olive oil, basil, and cheese before assembling.
| Disclosure: This recipe was created for USDAPLC as part of their National Signature Recipe Contest. All thoughts and opinions are my own. It's content like this that helps me keep this site running to provide the vegetarian recipes you see every week. |