To this day, there are some things that I still am slightly afraid to make.  Things that seem complicated or things I've messed up on a few times in the past.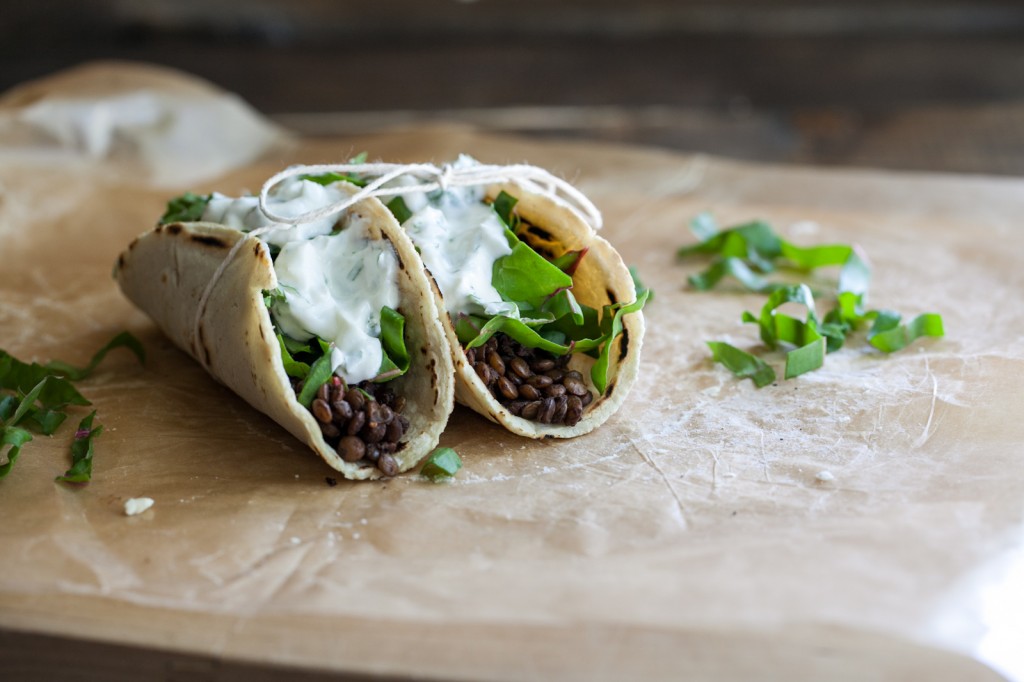 For some reason, tortillas and I weren't friends.  I remember making flour tortillas and how much work they were and I honestly didn't like how they turned out.  So, on I went buying tortillas and feeling slightly guilty the whole time.  I mean, it can't be that hard to make a good tortilla.
With some things, I'll even go as far to buy all the ingredients I need but then use them for different purposes because I never got around to challenging myself (ice cream is a good example, but that is a story for a later date.)  About a month ago I bought Masa Harina to make corn tortillas.  There was a small chant happening in the back of my head, prepping me for my victory against tortillas.
There was even encouragement from Kelsey (Happyolks.)  I mean, if she can be in the midst of a major move and make tortillas, clearly I had no excuse.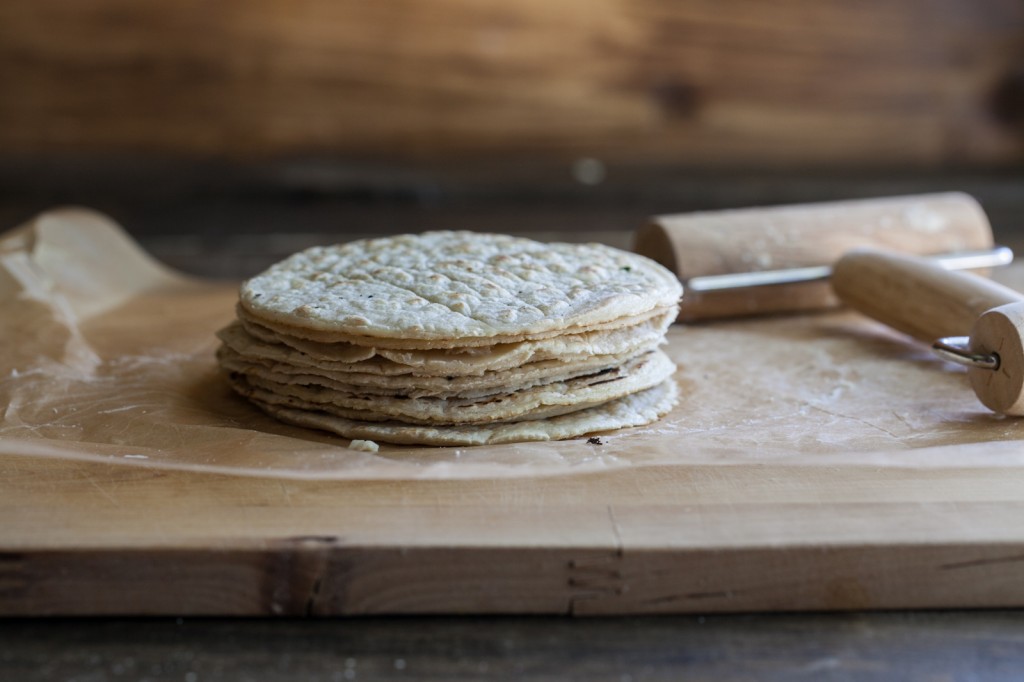 I'm proving to myself that certain things sold in the grocery store are much better homemade.  Many times when I tackle making something, the first words out of my mouth are, "I'm never buying these again."  Each time I make something from scratch, it's a small win against processed foods.
Homemade corn tortillas are amazing.  The store bought ones are dry and such a pain to use.  Homemade?  Soft and delicious. Plus, a bag of masa harina cost only three dollars and I'll be making tortillas out of it for a few meals.
Making foods at home that would normally be processed just takes time and patience.  Once you accept that fact, you can really make anything you need and the flavor is always worth it.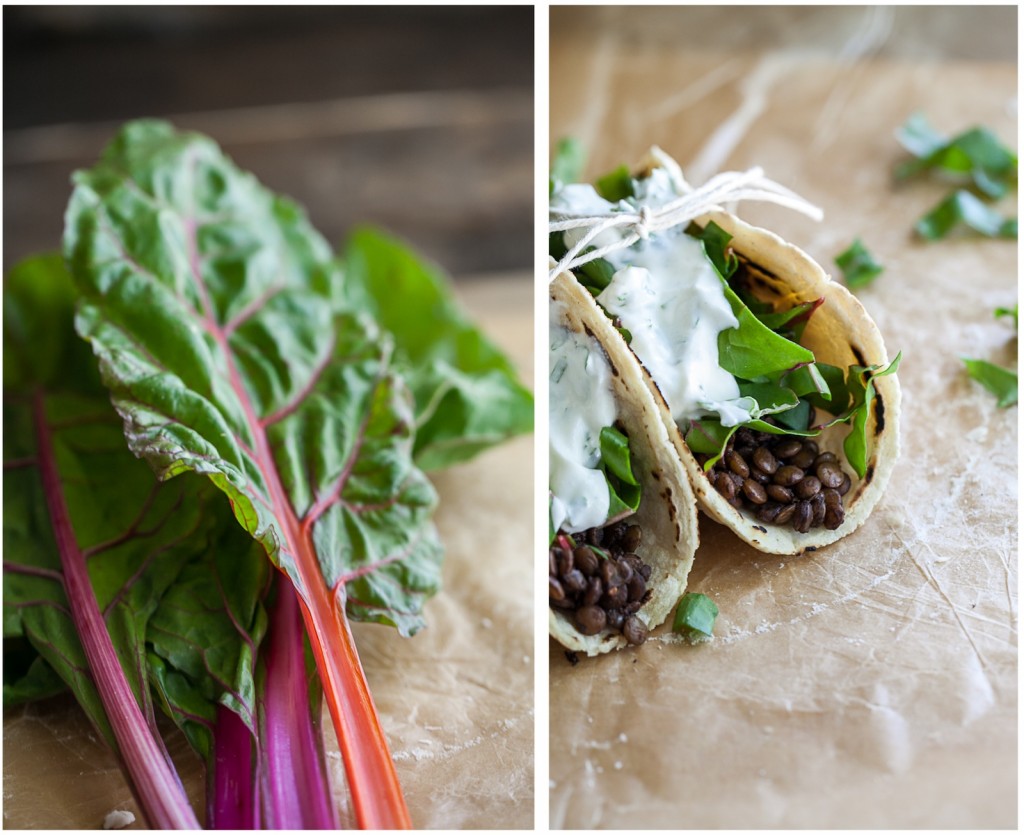 As for the filling, I'm on a lentil kick right now and I wanted to do a slight riff on mole seasonings but base it on what I had in the house.  It's slightly spicy which pairs nice with the greek yogurt.  If you don't like raw chard you could toss it with the lentils at the end of the cooking to slightly wilt the chard.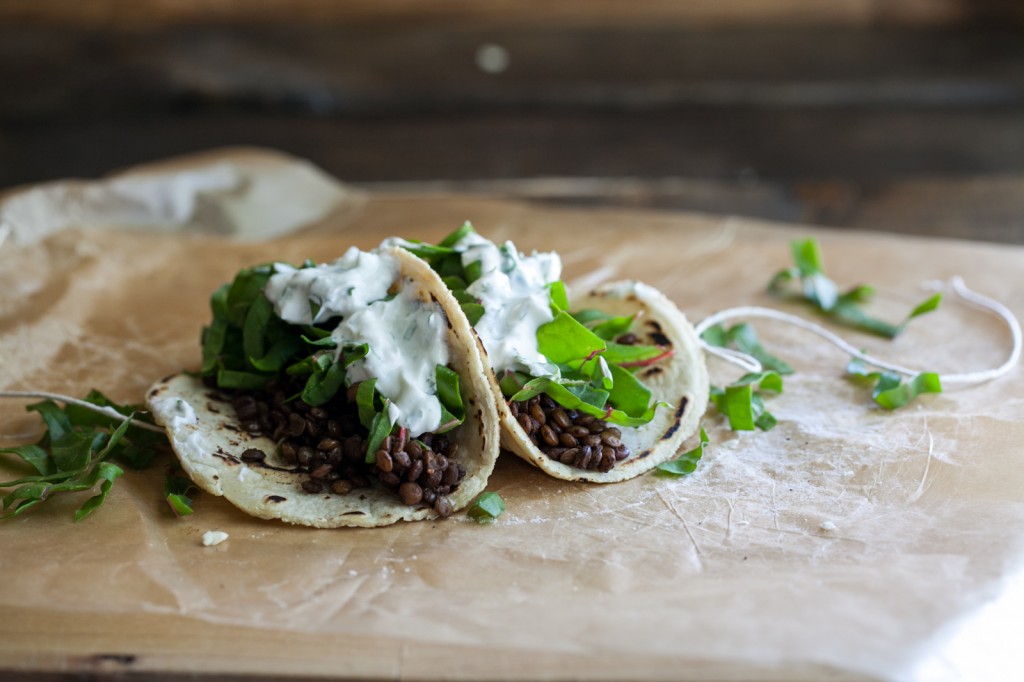 Print
Lentil and Swiss Chard Tacos (with Homemade Tortillas)
Author:
Prep Time:

10 mins

Cook Time:

45 mins

Total Time:

55 minutes

Yield:

2

-4

1

x
1 tablespoon

olive oil

½ cup

diced green onions

⅛

-

¼

teaspoon dried chiles

1 teaspoons

oregano

2 teaspoons

smoked paprika

⅛ teaspoon

salt

1 tablespoon

honey

1 tablespoon

cocoa powder

½ cup

brown lentils

1 ½ cups

water
Toppings:
A few stalks of Swiss Chard
One recipe for corn tortillas or 4-6 tortillas

½ cup

whole milk greek yogurt

⅓ cup

cilantro
juice from

one

lime
Instructions
Combine ⅛ teaspoon dried chiles, oregano, paprika, honey, and cocoa powder and set aside.
Heat olive oil over medium heat. Add in onions, letting cook for 2-3 minutes. Stir in spice mixture along with honey, let cook for one minute. Add in lentils and 1 ½ cups water, bring to a boil, then reduce to a simmer.
Let lentils cook until tender but not mushy. If you find the lentils are still not tender and most the water has been absorbed, add in a bit more water to reach desired consistency. I will taste occasionally along the way to determine doneness and to determine if I need more dried chiles, salt, or honey. Lentils will cook anywhere from 25-35 minutes. If lentils are still not done but all the liquid has been absorbed, add a touch more water.
While lentils cook, whisk together yogurt, lime juice, and cilantro. Also, destem chard by folding in half and cutting along the stem, then roughly chop.
If using freshly made tortillas, assembly is easy: just layer lentils, chard, and a couple dollops of greek yogurt mixture. If using store bought, wrap in a damp towel and stick in the oven at 250˚ until soft (15-20 minutes.)