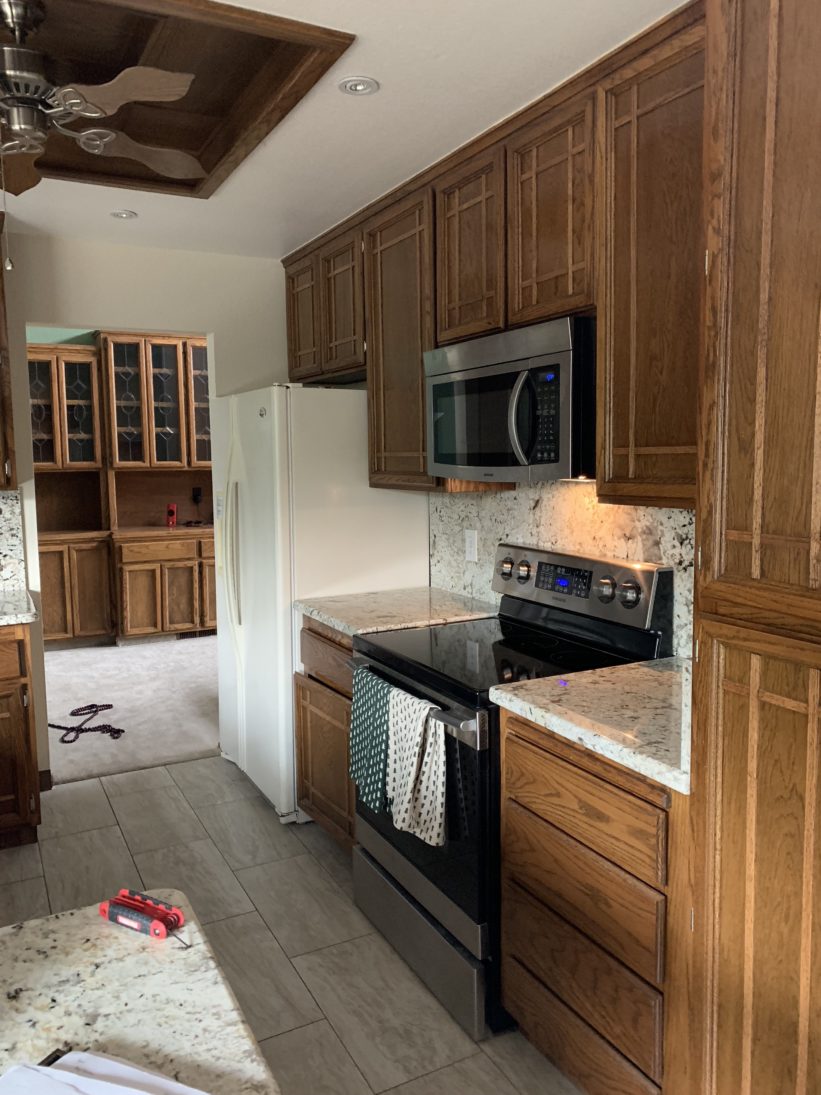 This post is sponsored by GE Appliances.
There are certain facts you probably don't know about me that I like to occasionally drop. Today's fun facts: I love a good before and after photo. I'm obsessed really. Also, I had a brief stint my freshman year of college where I thought about transferring out of my four year degree to find a program for interior design. I didn't but the love is still there. So, when we bought a house it stands to reason I'd start taking on projects, starting with the kitchen.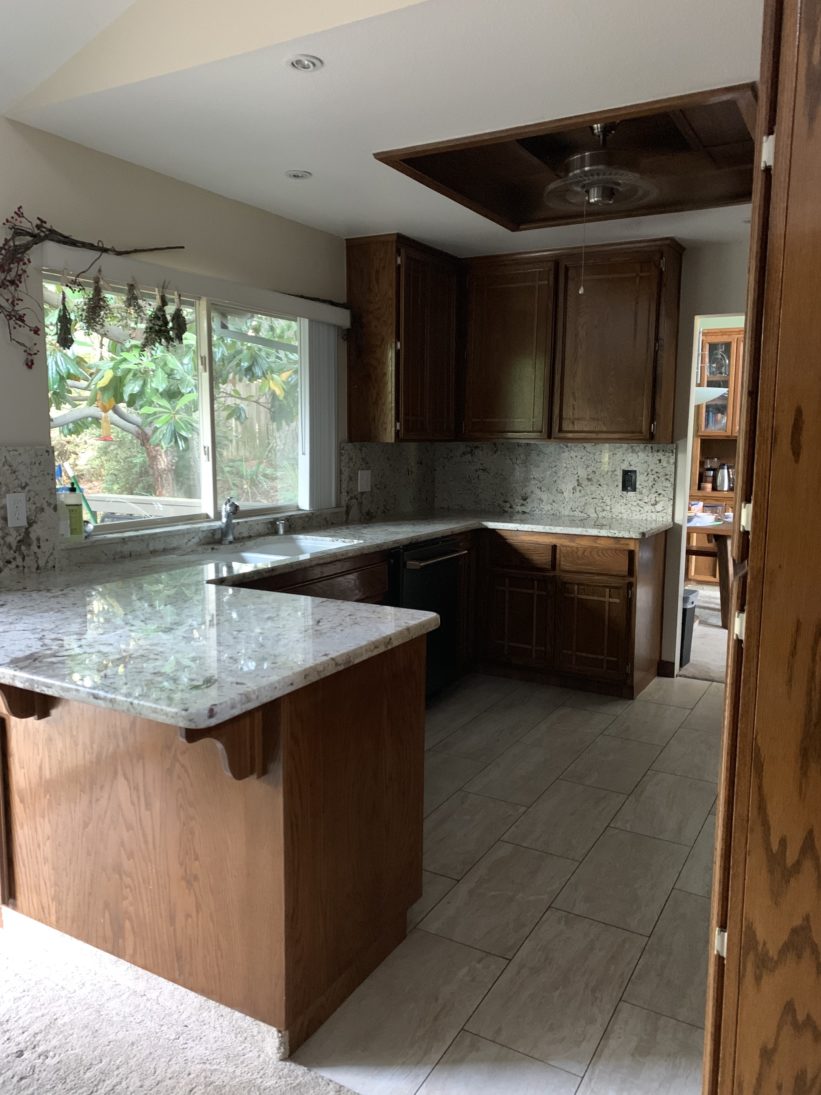 Our house was built in 1979 but the previous owner had done some updates. In the kitchen, the countertops, sink, and floor had been replaced. What was left were the original cabinets. And don't get me wrong, I love wood and it's rare that I would paint over it. But, there's a lot of wood in our house and I felt I needed something fresh in the kitchen.
And since I wasn't about to replace the countertops, I really wanted to work with what we had and the one thing I knew going in: there'd be no white cabinets (except for that time the cabinet company painted my cabinets the wrong color).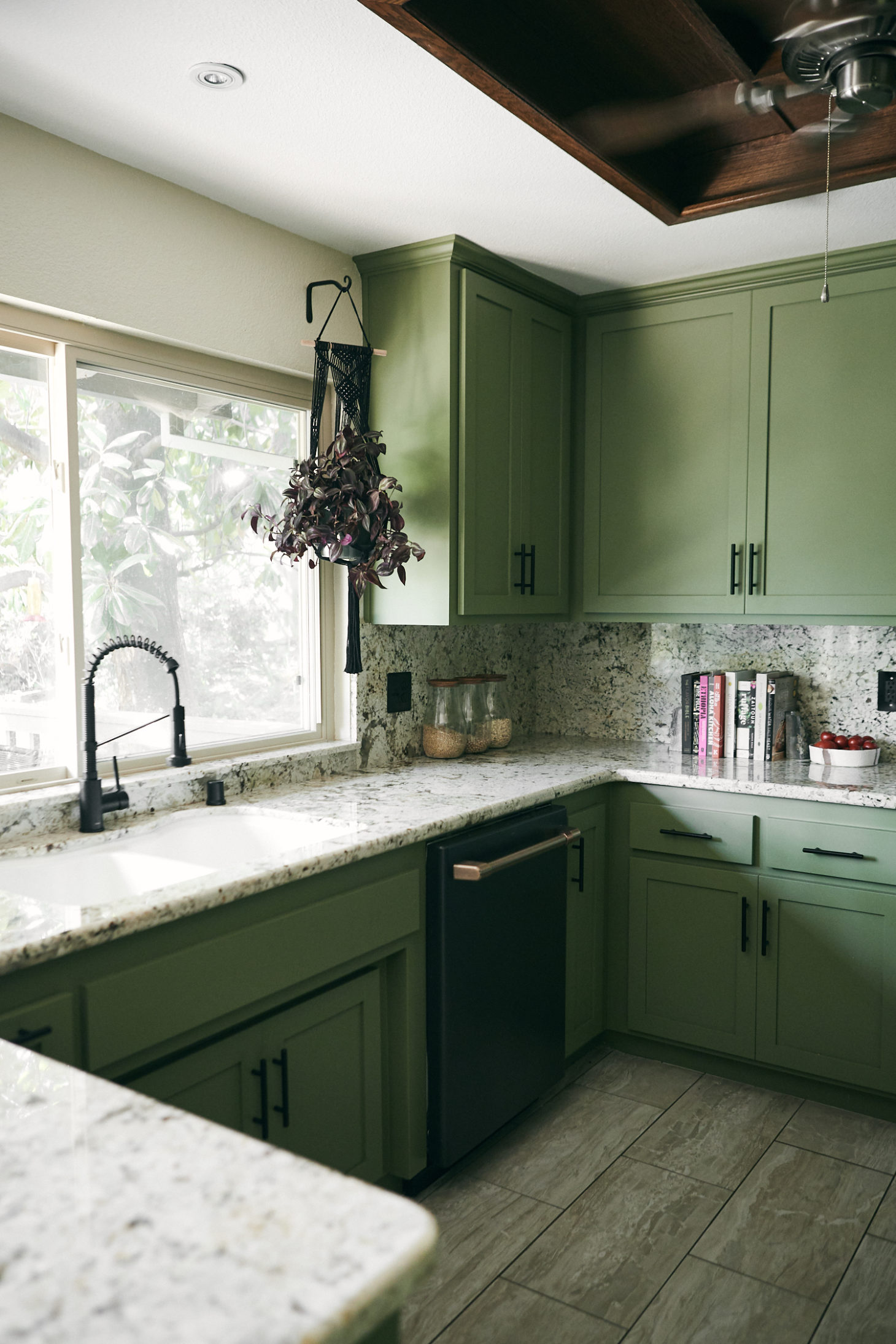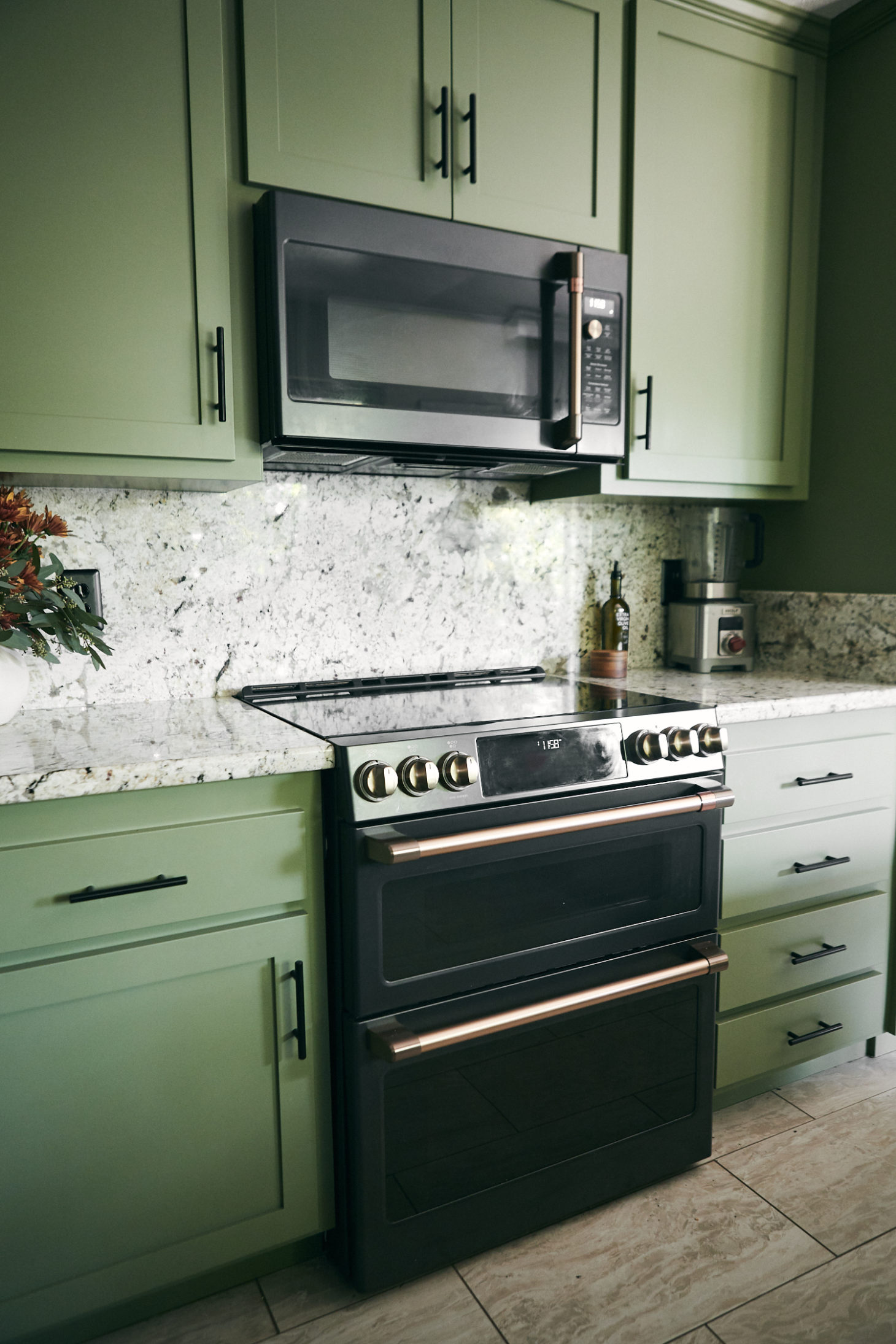 I thought at first I'd try my hand at filing the wood grain and painting myself but I'm learning to admit when I'm in too deep. And so, I researched cabinet resurfacing. This process is when then cover your cabinets with a thin layer of wood and give you new door fronts/drawers. When the guy gave me a quote he also said that cabinets aren't always made as well as they were (big surprise) so it's beneficial to keep old cabinets and it doesn't produce as much waste as a full kitchen remodel.
We added simple black handles to the doors as well as replaced the electrical outlets and sink faucet to match the appliances.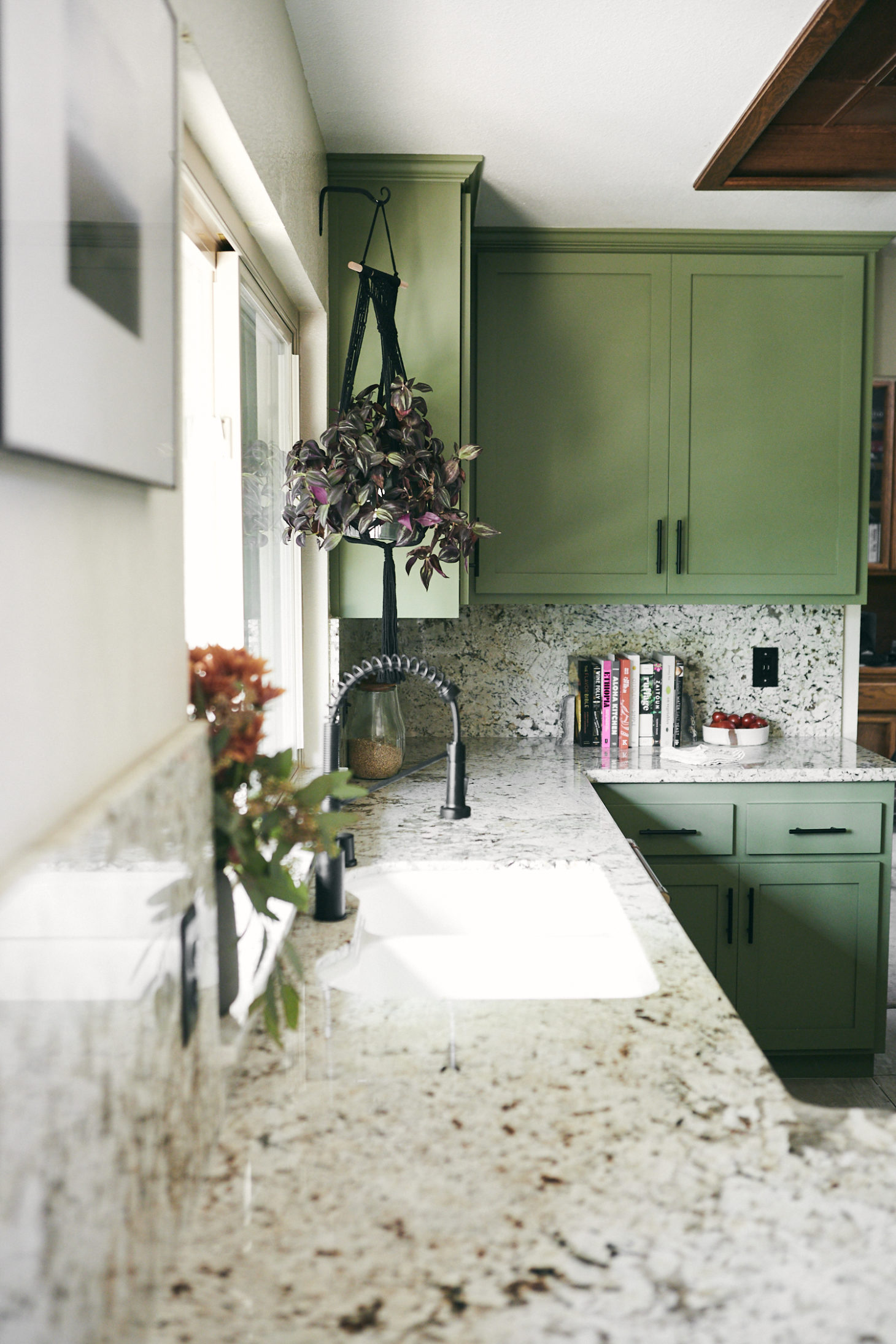 So the big question: why did I choose GE's Cafe line?