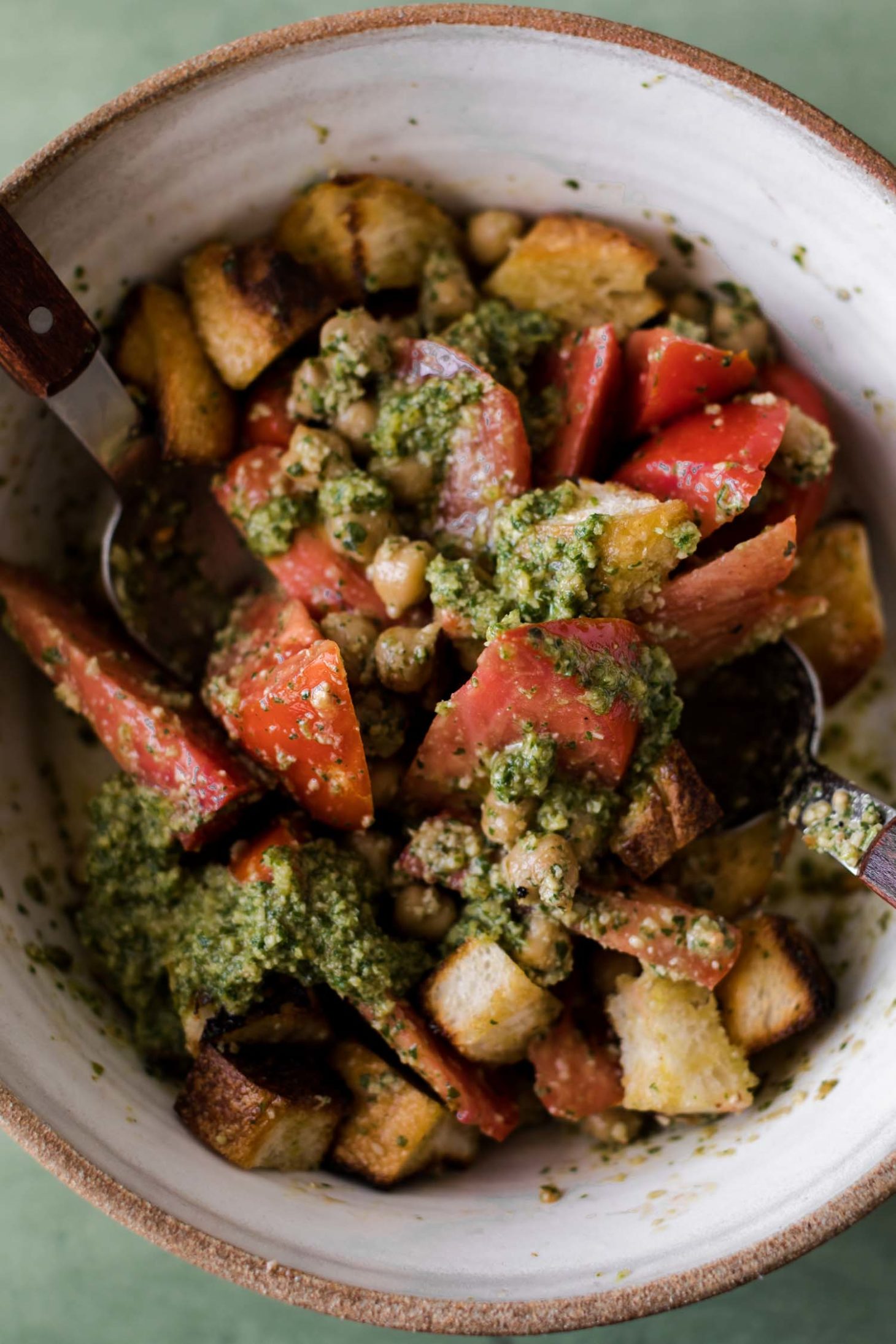 Heirloom tomatoes are king of the summer. There's nothing quite like the taste and texture of a perfectly ripe tomato. Take that and add a few of my favorite items for this delicious bread salad. A peppery arugula pesto is the flavor while the toasted bread brings the texture.
I could have stopped there but these types of salads often become my meals (like when I have leftovers of the salad on the night I'm frantically packing for vacation). When the bread is toasted well (dry throughout- crouton style), the bread will keep texture hours after the salad is assembled. It's a perfect picnic or lunch bread salad.
Tomato Bread Salad
variations
Greens: Swap the arugula for spinach or kale. You could also add greens to the salad and turn it into a more traditional salad. Lettuce would work great as a base for a salad like this.
Beans: Swap the chickpeas for white beans or possibly even black or French lentils.
Grains: If bread isn't your jam, swap it out for cooked grains. Heartier grains like farro, sorghum, or barley would work well.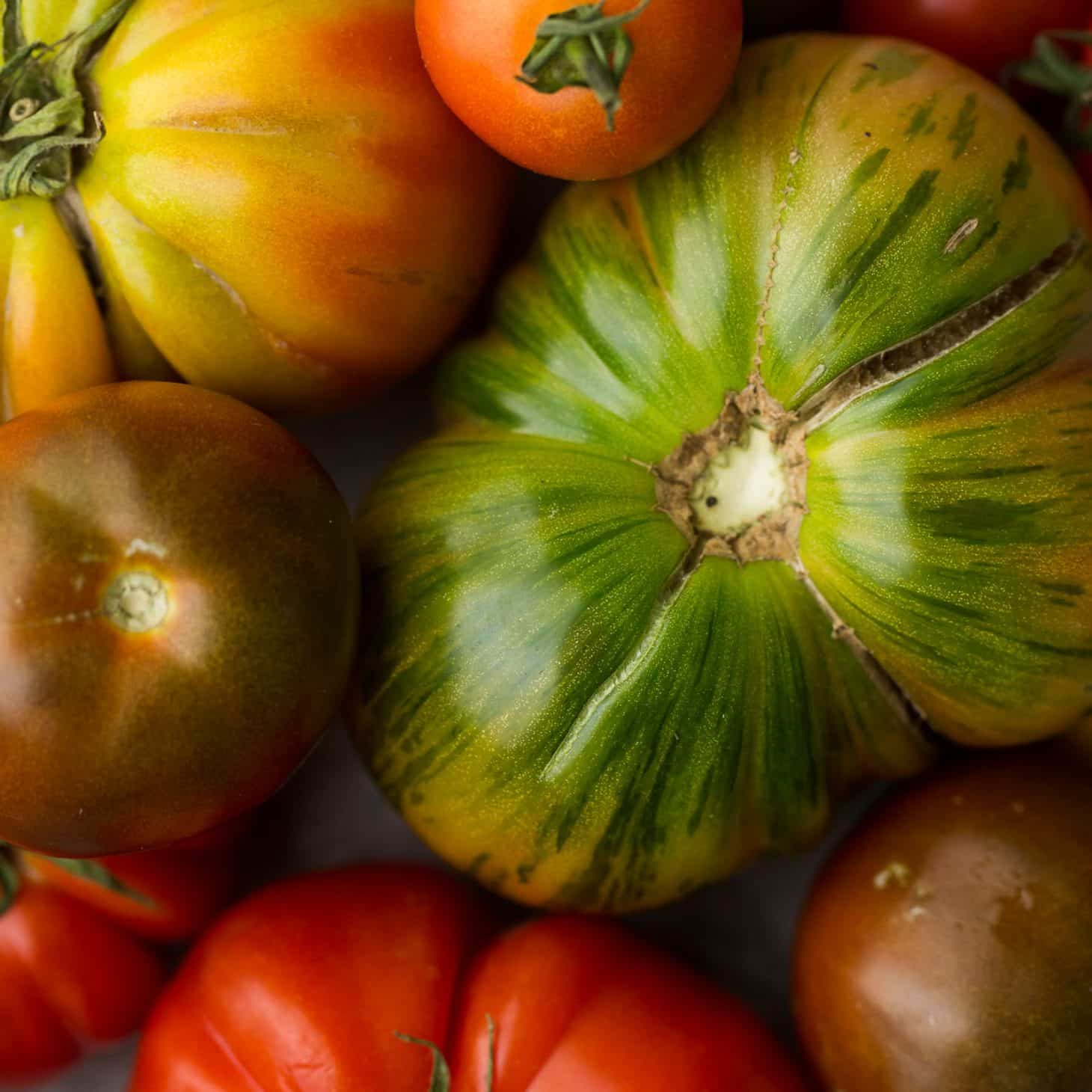 Print
Chickpea Tomato Bread Salad with Arugula Pesto
Salad Base
1 ½ cups torn/cut bread pieces
2 heirloom tomatoes
Pesto
¾ cup arugula
¼ cup fresh basil
¼ cup olive oil
2 tablespoons lemon juice
2 tablespoons toasted walnuts
Pinch of salt and pepper
Chickpeas
1 cup cooked chickpeas, drained and rinsed if using canned
2 teaspoons olive oil
1 clove garlic, minced
Pinch of salt
Instructions
Heat an oven to 400˚F. Place the torn or cut bread on a sheet tray and pop in the oven. Cook until the bread is crisp throughout and golden; 15 minutes or so. Core the tomatoes and cut into 1" or so pieces. Place in a bowl and set aside.

In a food processor or blender, combine the ingredients for the pesto. Pulse/blend until combined; adding more olive oil or a splash of water as needed to thin well enough to blend. Measure out about ⅓ cup of the pesto and save the rest to use in another meal.

Heat a skillet over medium heat. Add the olive oil, chickpeas, and garlic. Cook until the garlic is fragrant and the chickpeas are hot; 3 to 4 minutes.

Combine the croutons with the tomatoes, pesto, and garlicky chickpeas. Toss until well combined. Taste and add more salt if desired.