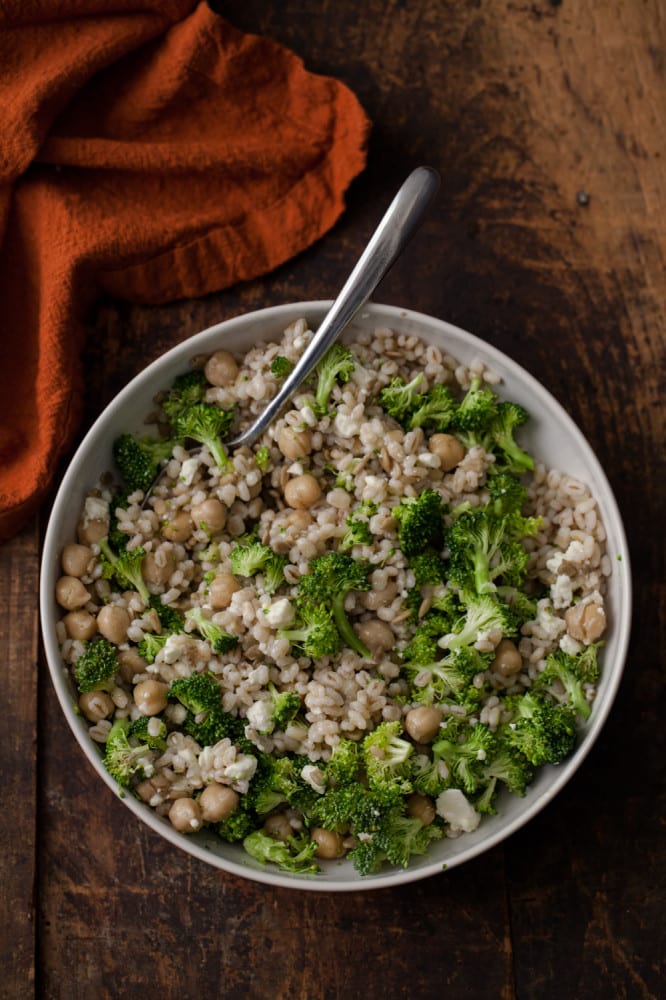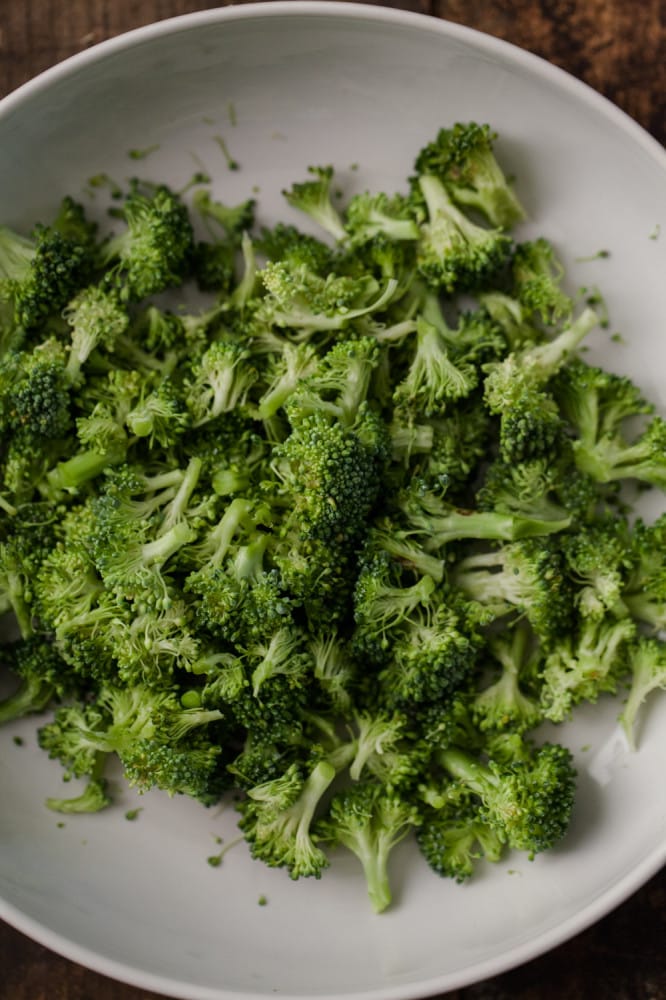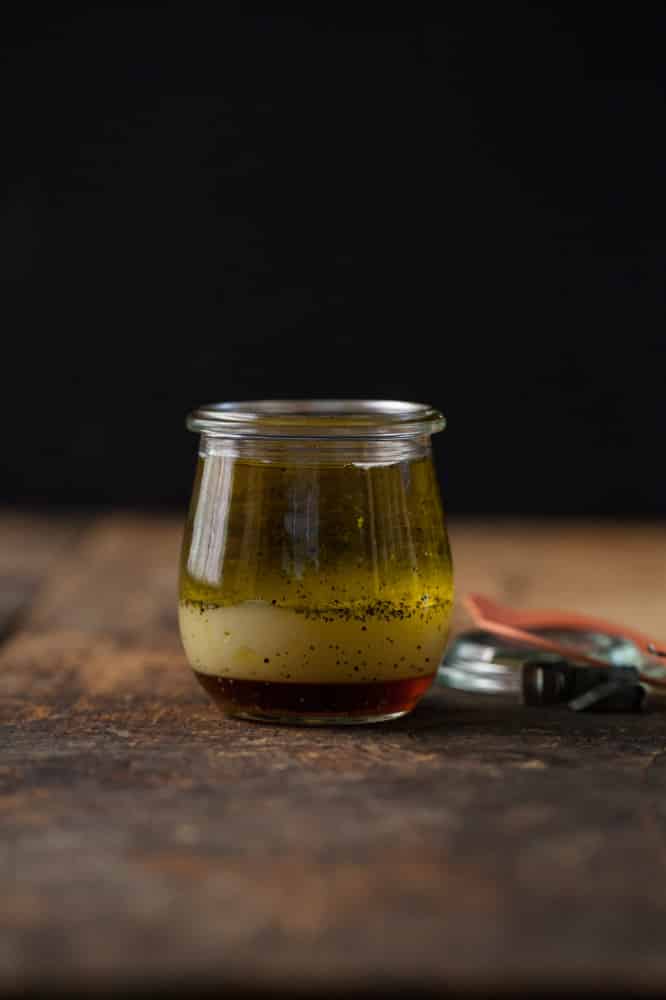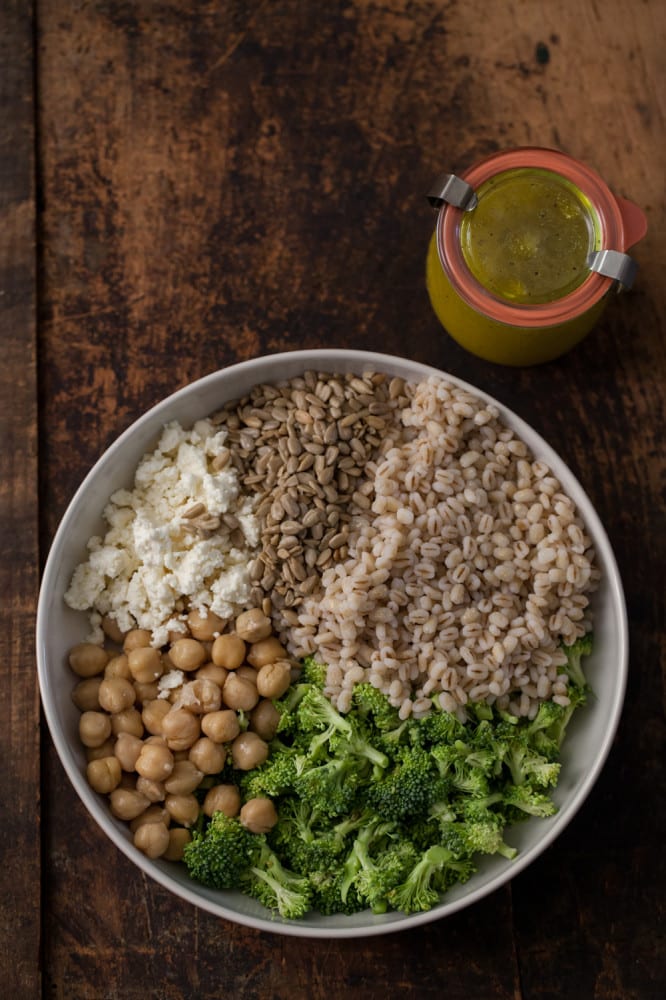 As of recent, I've not felt a whole lot like cooking. There's been take-out pizza and random pulled together meals instead of thought-out dinners. Life has been a bit crazy. M and I have had some ups and downs with life choices but I'm hoping with a few key decisions made, we can move on and settle into a new, slightly more laid back routine that includes a nice cooked dinner, together.
However, it's bowls like these that have gotten me through the busy days and some hectic nights. This dressing may look familiar- I've used it (or something similar) in the Curried Red Potato Spinach Salad and the Endives with Roasted Beets and Avocado. I'm a simple girl and sometimes a nice lemon dressing is amazingly versatile (I especially love it paired with the curried potatoes.)
This bowl includes certain items I always have on hand. I highly recommend keeping the sunflower seeds for crunch, the chickpeas for protein, and the barley for a nutty flavor (but really, any grain will do.) While I used raw broccoli, I do love roasted (maybe with a few onions or cauliflower thrown in.) During the fall months, I have plans for swapping in some roasted Brussels sprouts.
Print
Broccoli Barley Bowl
2 cups

raw, roasted, or steamed broccoli florets

2 cups

cooked barley

¼ cup

sunflower seeds

½ cup

chickpeas, drained and rinsed if using canned

½ ounce

feta
Dressing

2 tablespoons

olive oil

1 tablespoons

lemon juice

1 teaspoon

maple syrup

¼ teaspoon

black pepper

⅛ teaspoon

sea salt
Instructions
Combine ingredients for bowl. In a small jar with lid, shake dressing together. Pour over bowl and toss everything together.