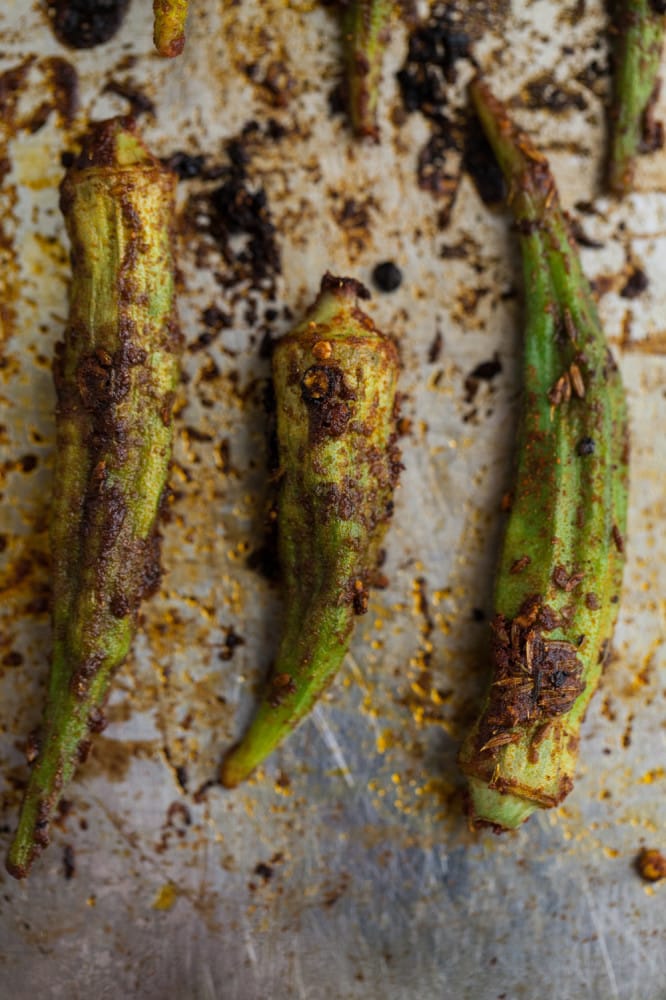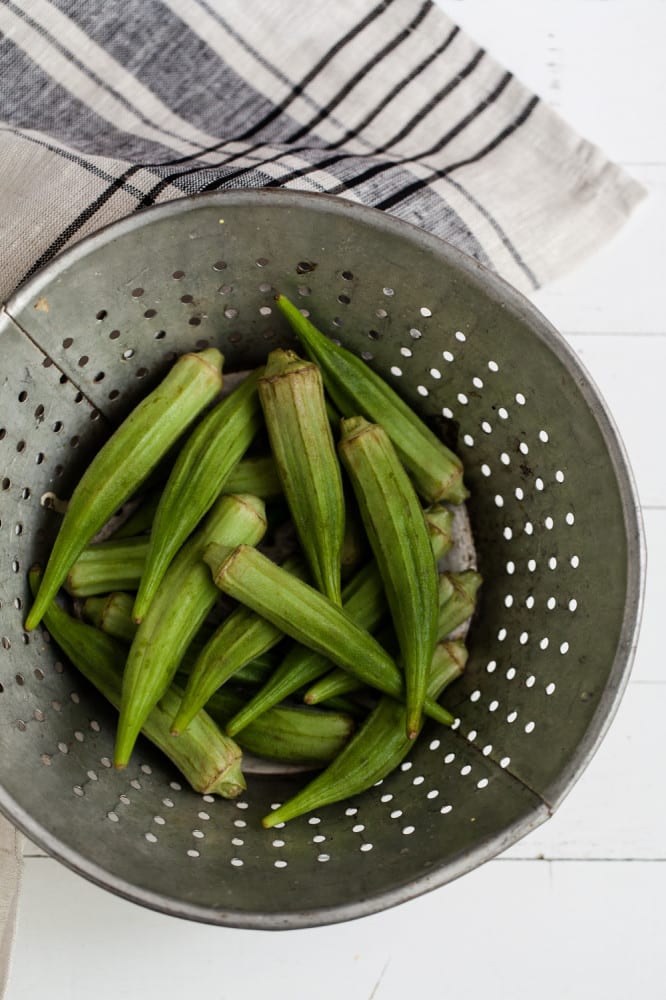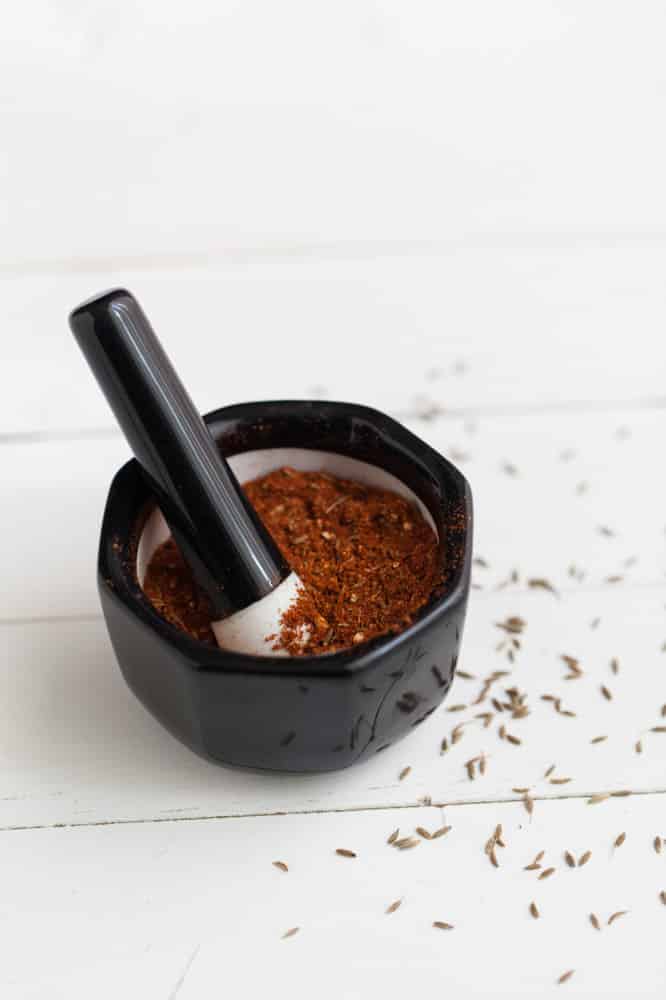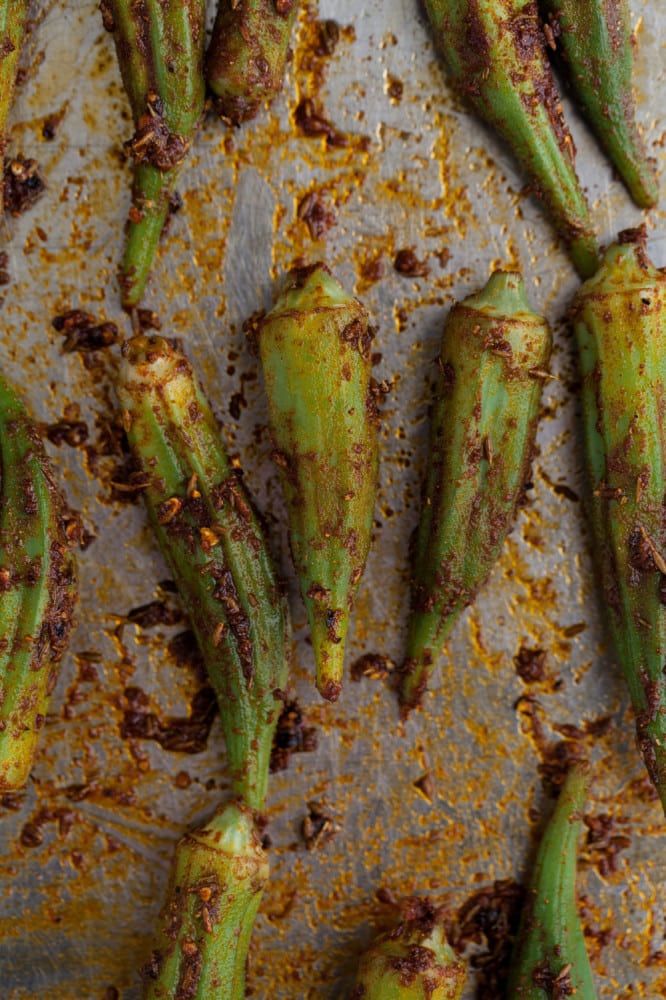 Some mornings get the best of me, like this morning. I realized too late that I schedule this post and it went out, without any text or recipe (a shame, to say the least.) I'd like to start showing you more books that I love and it felt right to start with this.
I wanted to make sure you knew about this book. So many vegan/vegetarian books are so traditional that I get excited when a book comes out with flavors I'd yet to experiment. Afro-Vegan is a good way to kick your way out of the traditional cooking rut. The book is subtitled as "Farm-Fresh African, Caribbean, and Southern flavors remixed" and it lives up to this with a myriad of fantastic vegan dishes. I think I've bookmarked half the book for the recipes but I'm also excited to carry the flavor combinations into everyday cooking.
I'm not a big okra fan (I find it the texture to be a bit strange) but if you grill it or broil it, the texture is, in my opinion, better. This dish makes for a great appetizer or snack (and in the book, is served with red rice- a recipe deserving of it's own post.) Terry recommends looking for small to medium pods which is key to the flavor of the okra. Longer, more mature pods are often woody and can ruin your okra experience (trust me on this one.)
Print
Blackened Okra | Afro-Vegan
Ingredients
Blackened Seasoning

2 tablespoons

paprika

1 tablespoons

cumin seeds, toasted

2 teaspoons

coriander seeds, toasted

2 teaspoons

black peppercorns

1 ½ teaspoons

sea salt

1 ½ teaspoons

garlic powder

1 teaspoon

white peppercorns

1 teaspoon

onion powder

1 teaspoon

dried thyme

½ teaspoon

cayenne pepper
Okra

1 teaspoon

coarse sea salt

½

pound small to medium okra

1 tablespoon

peanut oil
Instructions
Combine spices for blackened seasoning in a mortar or use a spice grinder. Grind into a blended powder and transfer to a well-sealed jar.
Preheat broiler and place a rack approximately 3" from the broiler.
To make okra, bring about 6 cups of water to a boil over high heat. Add salt, then okra. Blanch okra for one minute , drain, and transfer to a bowl. Add oil and 3 tablespoons of blackened seasoning. Toss until okra is well coated.
Spread okra out on a baking tray and broil until okra is browning and starting to crisp, 3-4 minutes per side.
Notes
* Original recipe is actually for grilling the okra (also good). See book for details about this.
* Recipe from Afro Vegan
[Disclosure: I received this book for free from Blogging for Books for this review. However, I wouldn't have shared this book with you if I didn't think it was worthy of gracing the blogs pages.]