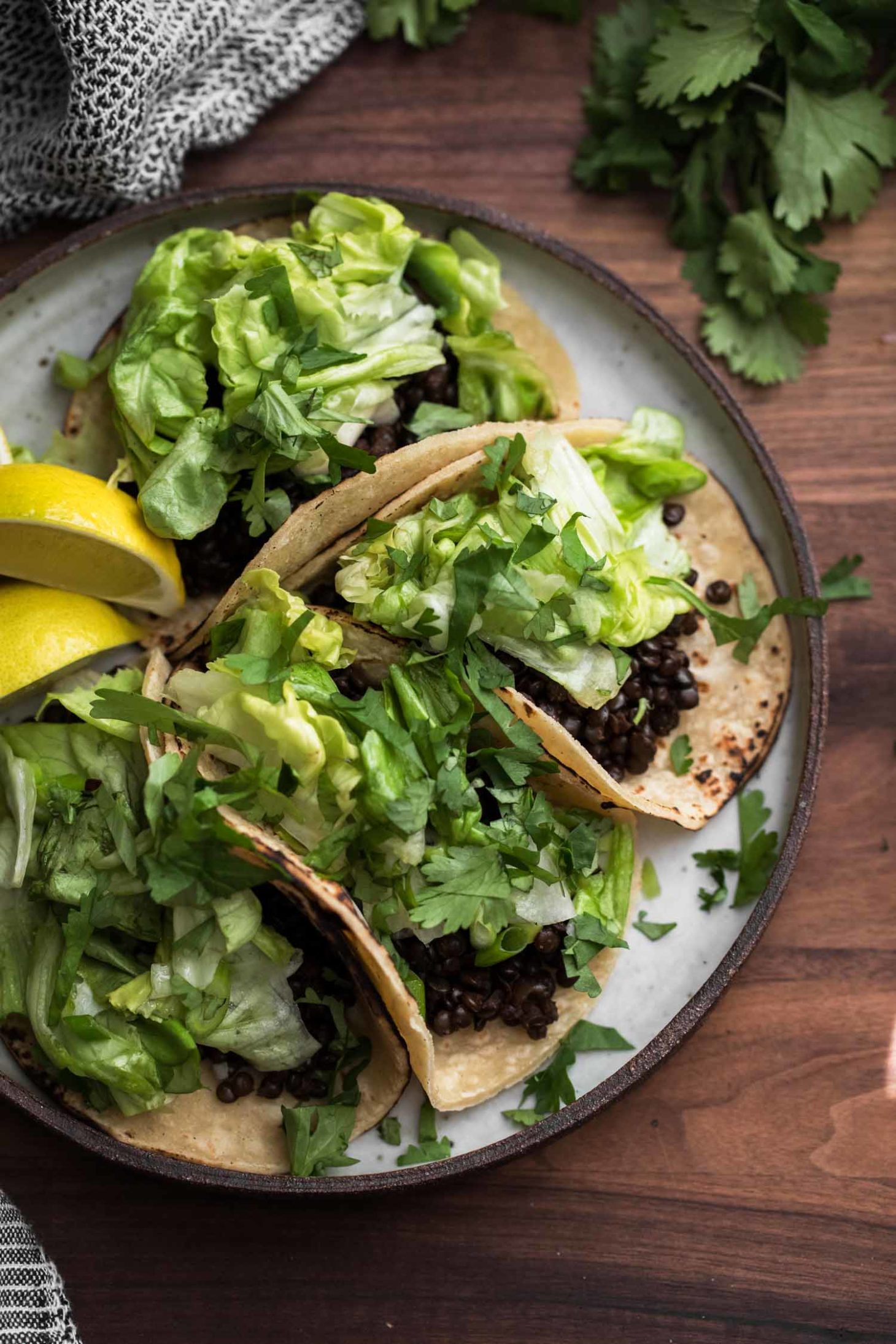 While winter started awhile ago, I feel it most in January. The holidays are over and the sense of the long winter starts to set in. My penchant for cozy meals really comes out. Soups, stews, and pasta are nearly a weekly occurrence.
This week's plan really shows that. There's a chili recipe and a soup-like pasta recipe. It might feel a bit heavy but what I love is that everything is easily vegan, with the help of a few swaps. Best of all, most the meals are quick and don't require a ton of prep.
january: midwinter iii meal plan
Weekend Prep
Chipotle Lentils
Chili
Chickpeas
Rosemary-infused oil
Tortillas (optional)
Baked Potatoes or Baked Sweet Potatoes (optional)
featured ingredients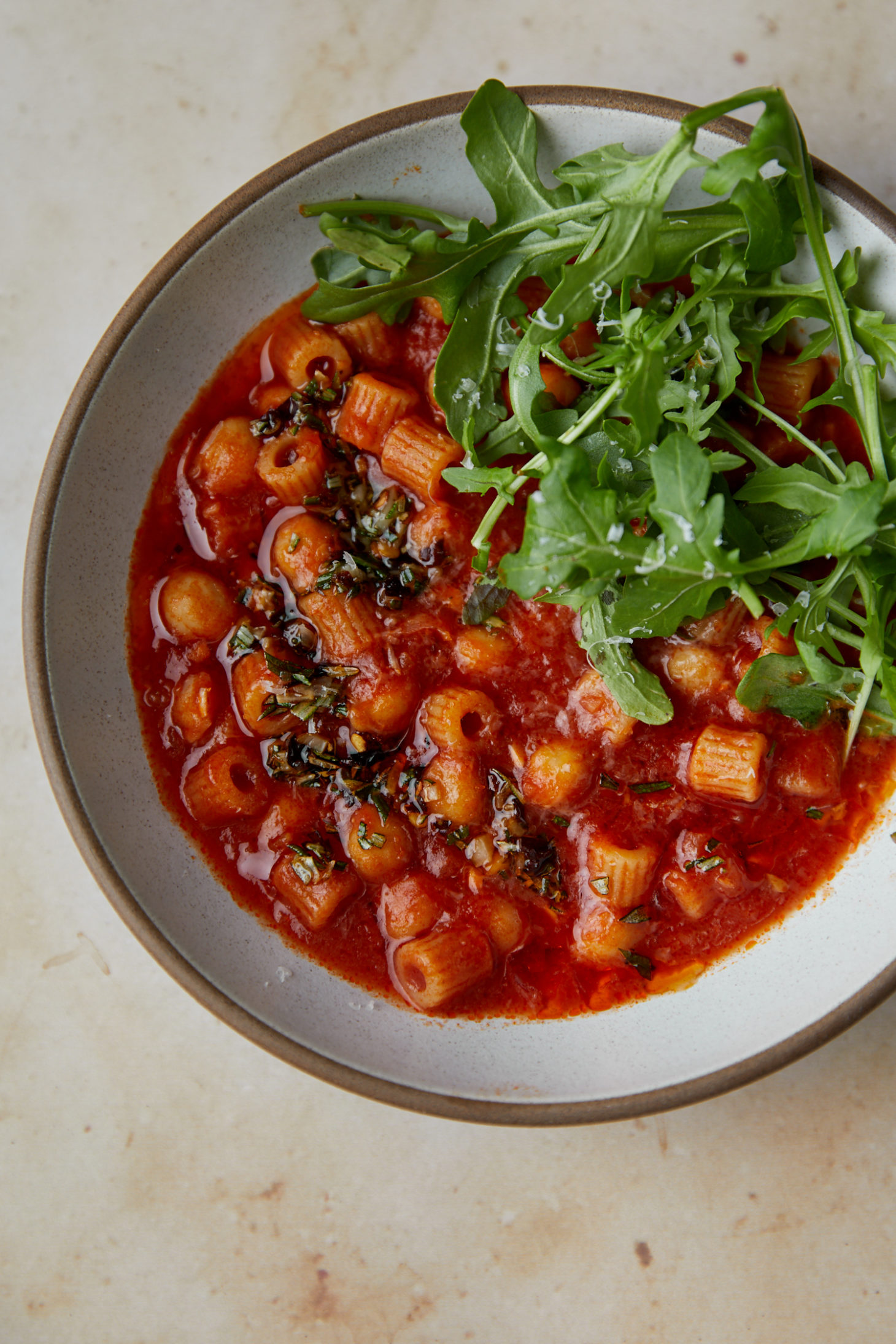 I actually didn't have plans to include this on the meal plan for the week but I absolutely fell in love with this recipe over the past week. It's hearty and the flavors of the tomatoes with the rosemary have me wanting to make this every week. Best of all, it's a fairly quick meal from start to finish (which means very little prep).
Greens: I added arugula to the top to help balance the rich acidity from the tomatoes. Feel free to mix it up though and by one type of greens for this dish and the tacos. Kale and arugula both work great.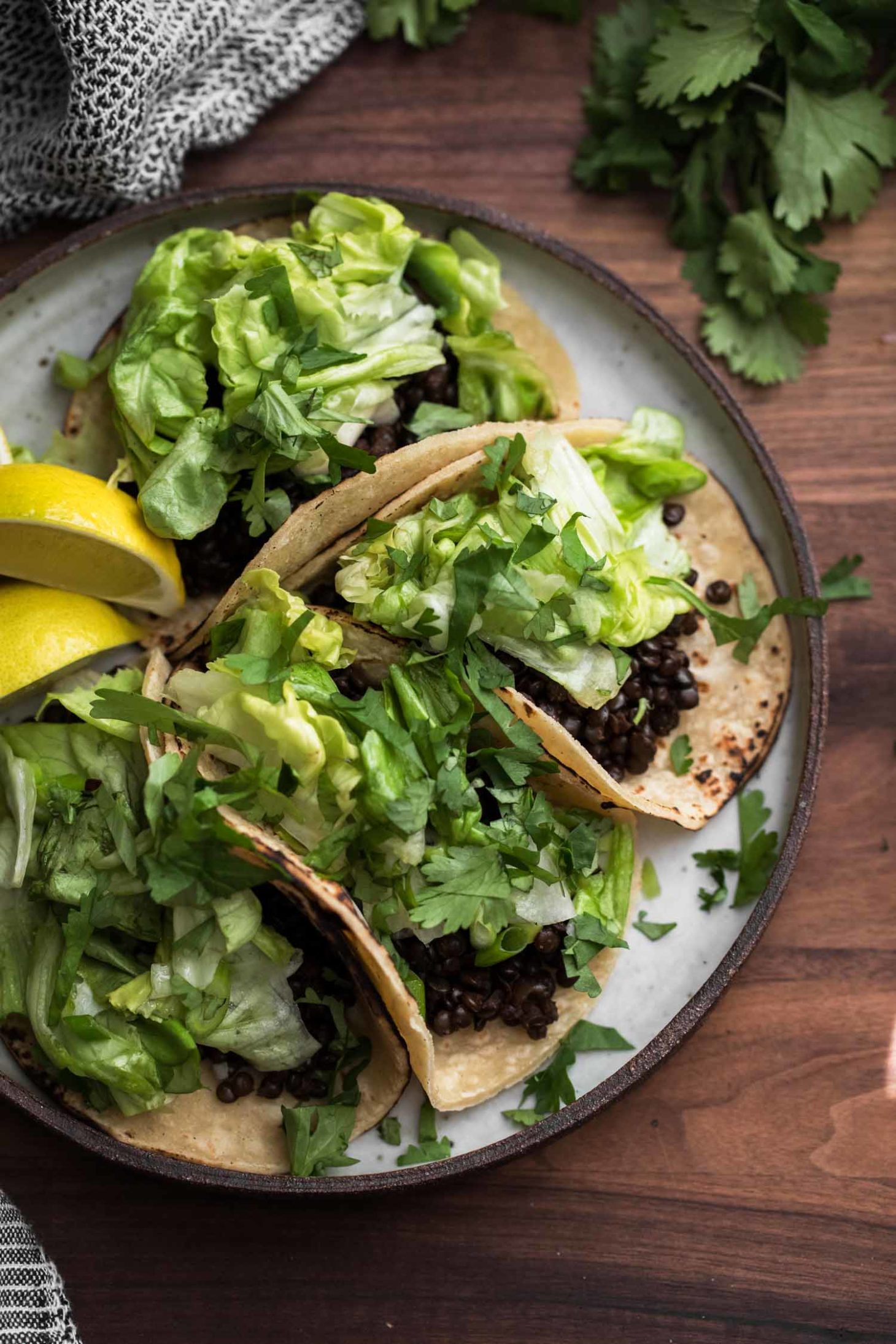 These tacos are some of my favorite and I think help to balance the richness of the rest of the recipes for this week. I find when I fill the tacos, they are about ¼ lentil mix and ¾ greens. It's fresh and light with a bit of kick from the lentils.
Add some cheese: If you're not looking to keep these tacos vegan, add a sprinkle of feta or even a dollop of sour cream (a good option to balance the heat).
Use greens from the pasta: As mentioned, I like doubling up on greens so kale or arugula would work well on these tacos.
If it's too many legumes: I realize this week's list of recipes is really legume heavy. Swap out these tacos for my favorite garlicky halloumi tacos.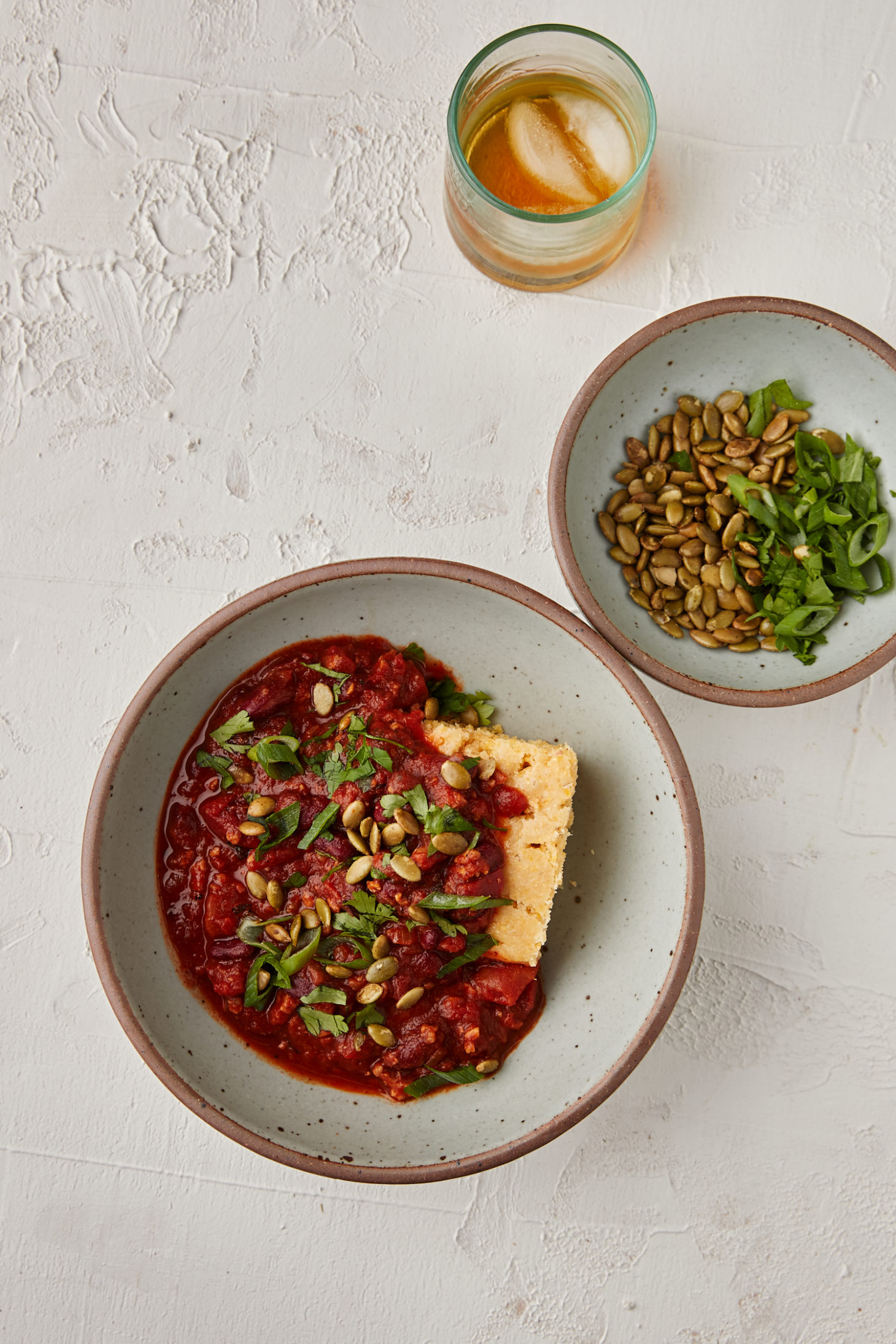 Every few weeks I make a big pot of chili and freeze about half for in-a-hurry meals. I love this bulgur chili but this new tempeh chili recipe is delightful. I use the smokey tempeh which really boosts the flavor.
There's not much I swap in this recipe besides which beans I feel like using. This is a good recipe to prep if you managed to make too many pinto beans from last week.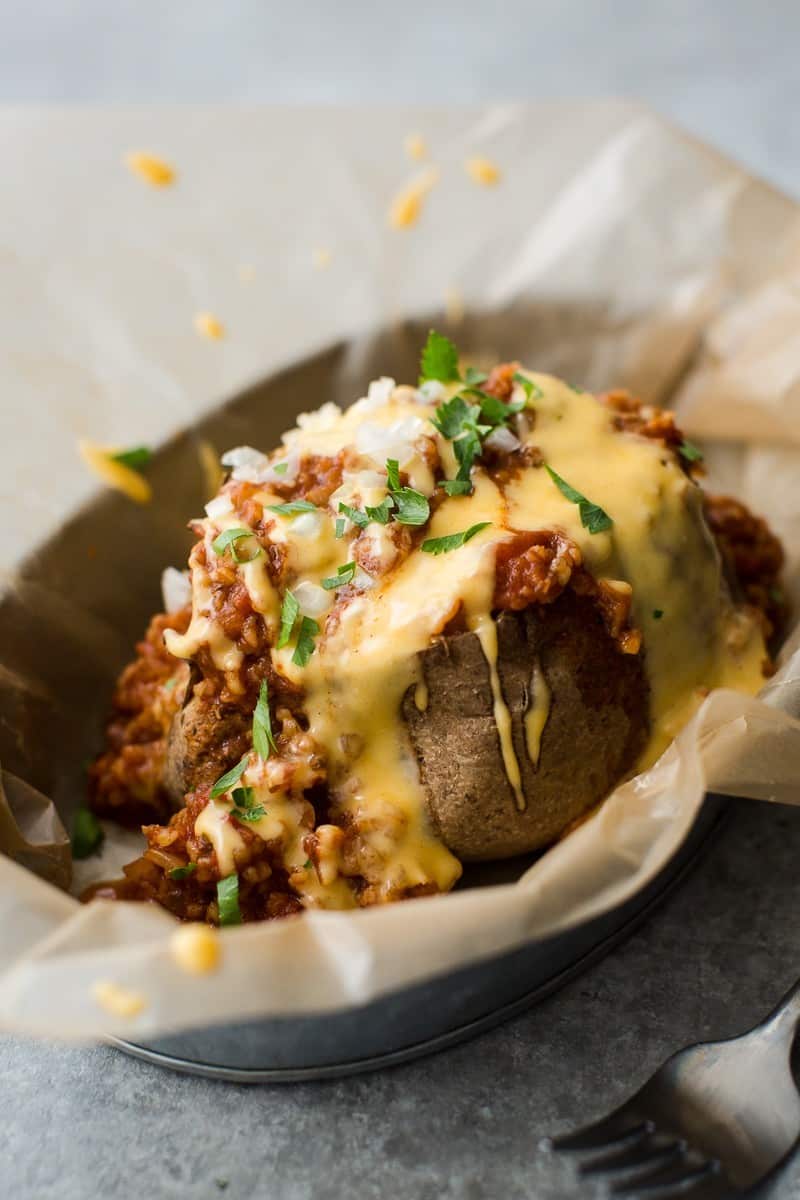 Finally, probably my favorite kind of dinner: one that uses leftovers in new and delicious ways. This loaded potato is the ultimate comfort food. There's just something magical about the cheese and the chili with a baked potato.
Potatoes or Sweet Potato: This concept works well with potatoes or sweet potatoes. I like to bake the potatoes ahead of time and reheat the day of (makes the whole thing quicker). Or, if I'm baking the potatoes day-of, I tend to cut them in half and roast them with a bit of olive oil.
Cheese or Vegan Cheese: I use the cheese from the recipe I'm linking to but a good vegan cheese would easily make this whole dish vegan. I love this butternut queso.