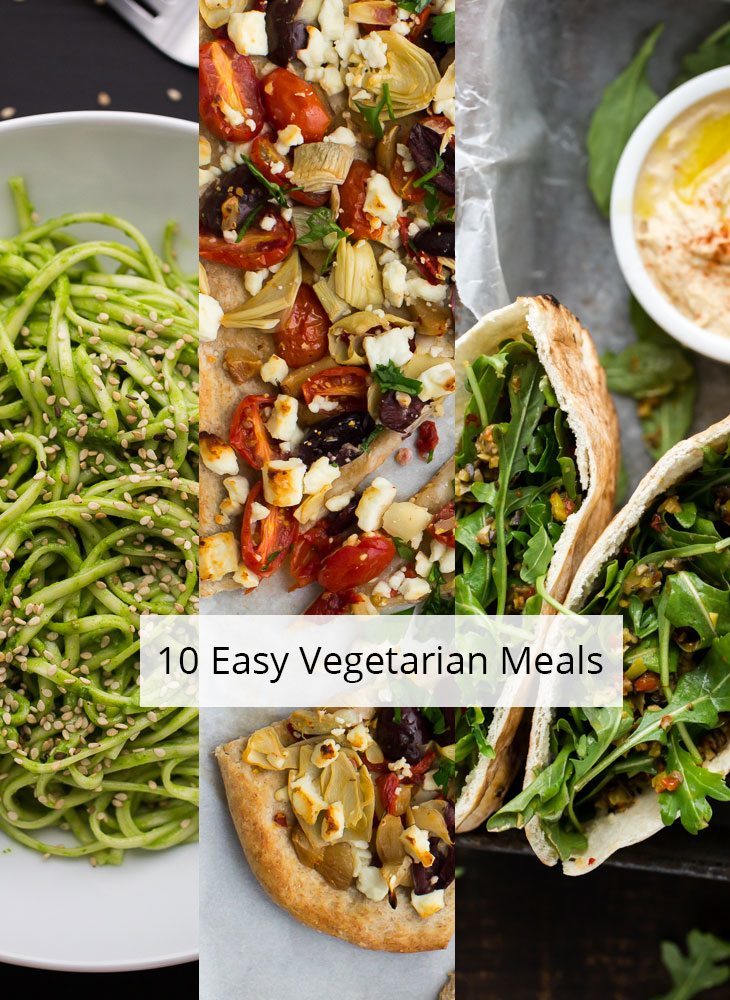 I thought it was time to check back in about freezer meals. If you were reading pre-baby, you might remember that I mentioned I really didn't like freezer meals and that I was essentially going to wing it after the baby was born. My mother was here for two weeks (which was extremely well timed- Mack showed up the day after she arrived) and M was home for the first week. So, we tackled cooking one day at a time and to be honest, I still did most of it (I made enchiladas while in the beginning stages of labor- so I'll cook through anything). I found getting back in the kitchen gave me a sense of being grounded, even if it was to make a quick, 15 minute meal.
Of course, we didn't start out doing anything fancy and everything we made was easy to prepare. So instead of posting freezer meals (since I didn't make any), I thought I'd share ten of my favorite easy vegetarian meals from the site that are perfect for those times spending an hour cooking dinner just isn't going to happen whether it's after a busy day of work or that first month after having a baby.
My basil plants are going wild right now and so pesto is something easy for me to whip up. I don't always use the same balance of spinach/basil, but I tried to make sure I kept the spinach intake up (good vitamins!) This meal is great to make once and eat for a few days.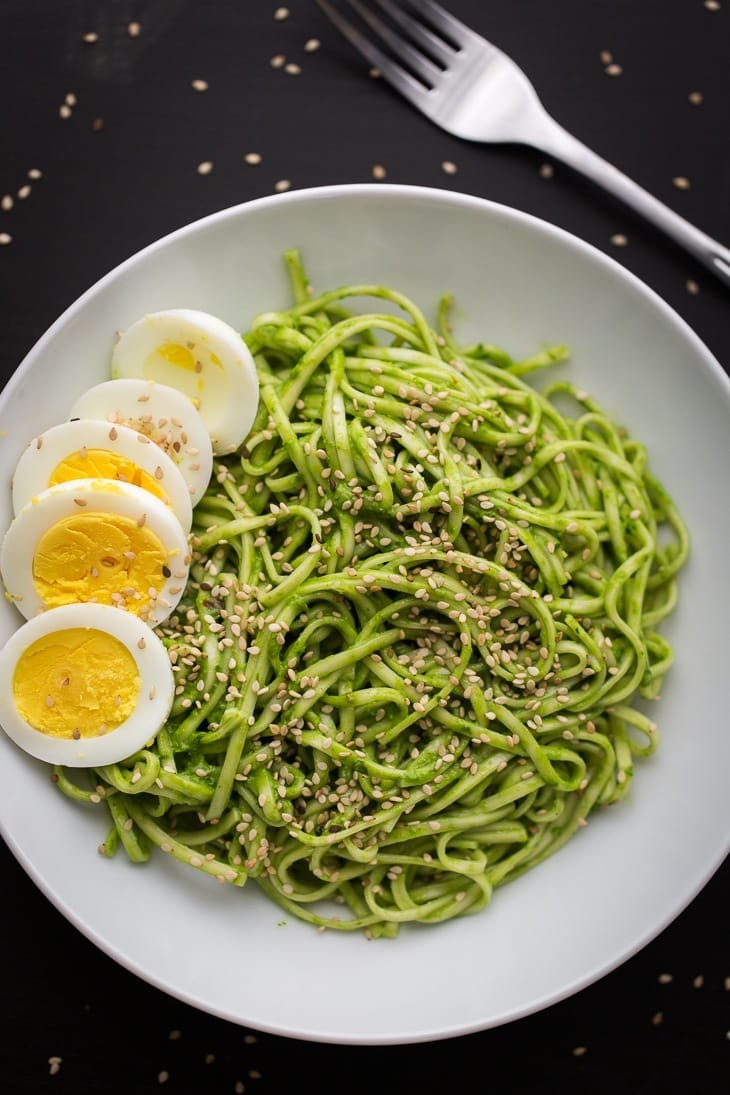 2. Chickpea Deli Salad (or Blue Cheese Chickpea Salad)
I wrote about this salad recently and it really was a lifesaver those first few days. It comes together in a matter of minutes and makes are an amazing lunch (especially when I was trying to eat with one hand because the baby was in the other!) I went back and forth between Sara's version and my blue cheese/grape chickpea salad.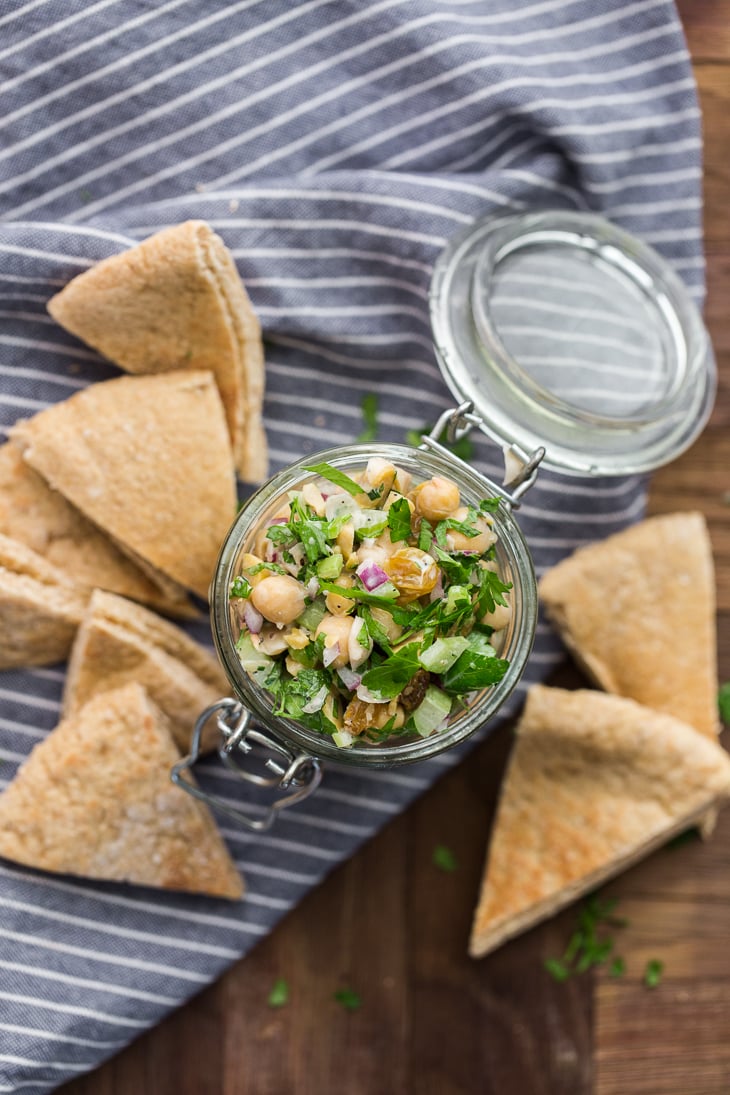 A solid dinner, I mentioned that I typically freeze pizza dough but in the past month, I picked up pre-made whole wheat pizza dough from the store (Whole Foods and Trader Joe's both carry a good version in the refrigerator section.) I keep everything on hand for this flatbread (mainly because the ingredients also make great salad toppings as well!)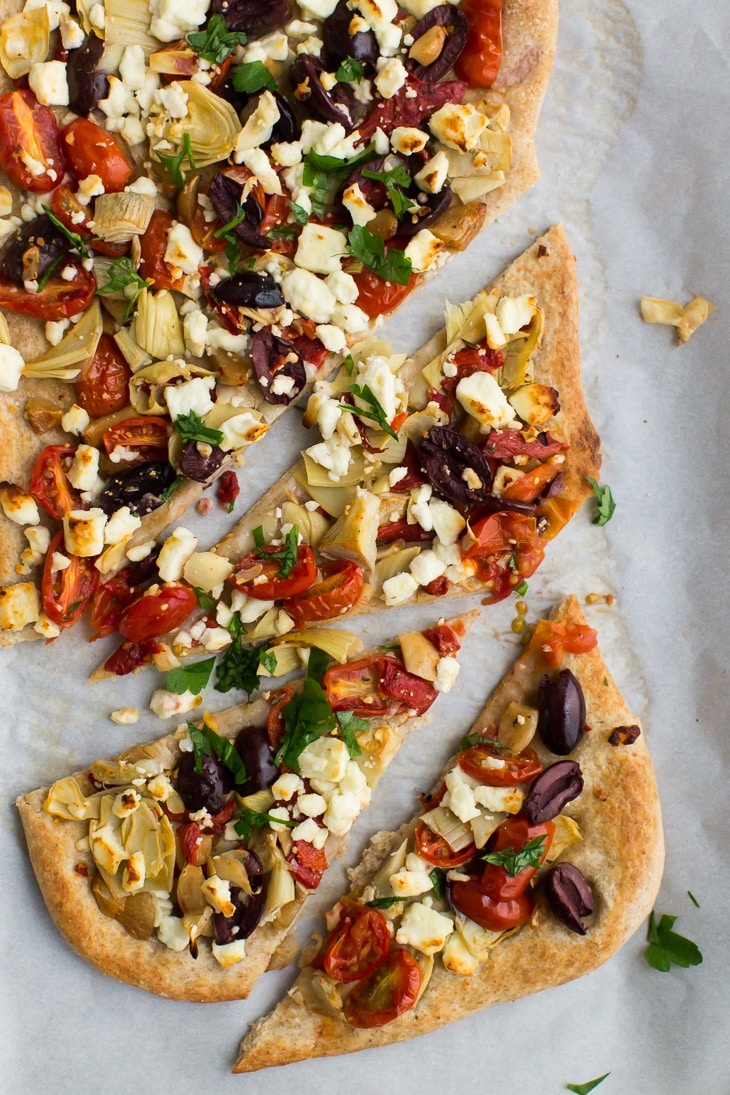 4. Olive Tapenade and Hummus Stuffed Pita
This quick meal is full on flavor and light on hands-on prep time. Plus, if you want to add an extra punch to the flatbread in #3, you can use this tapenade as a base for the flatbread! Also, since I had spinach on hand for the pesto, I typically would use spinach in place of the arugula.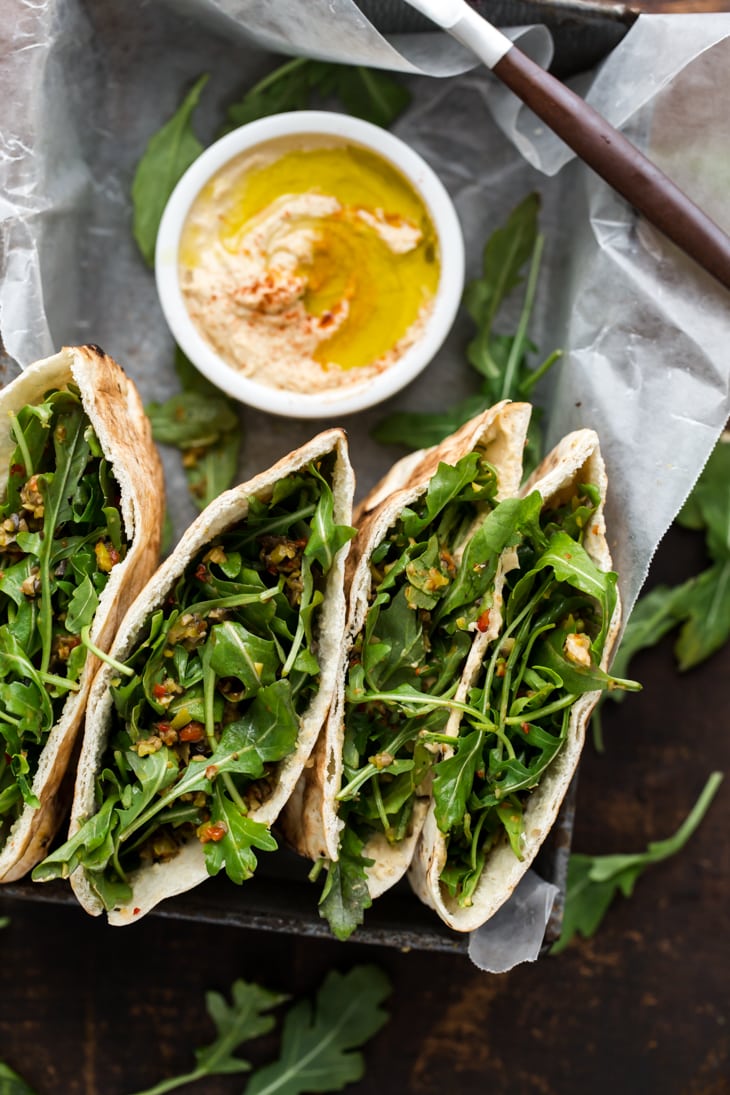 5. Fried Rice
Rice takes a bit of time to cook up but I would make a big batch and use it for a few days. Fried rice is great for those nights of 'all we have are a few random vegetables hanging out in the fridge). Or this specific version is great to use with a stockpile of frozen peas and fresh spinach.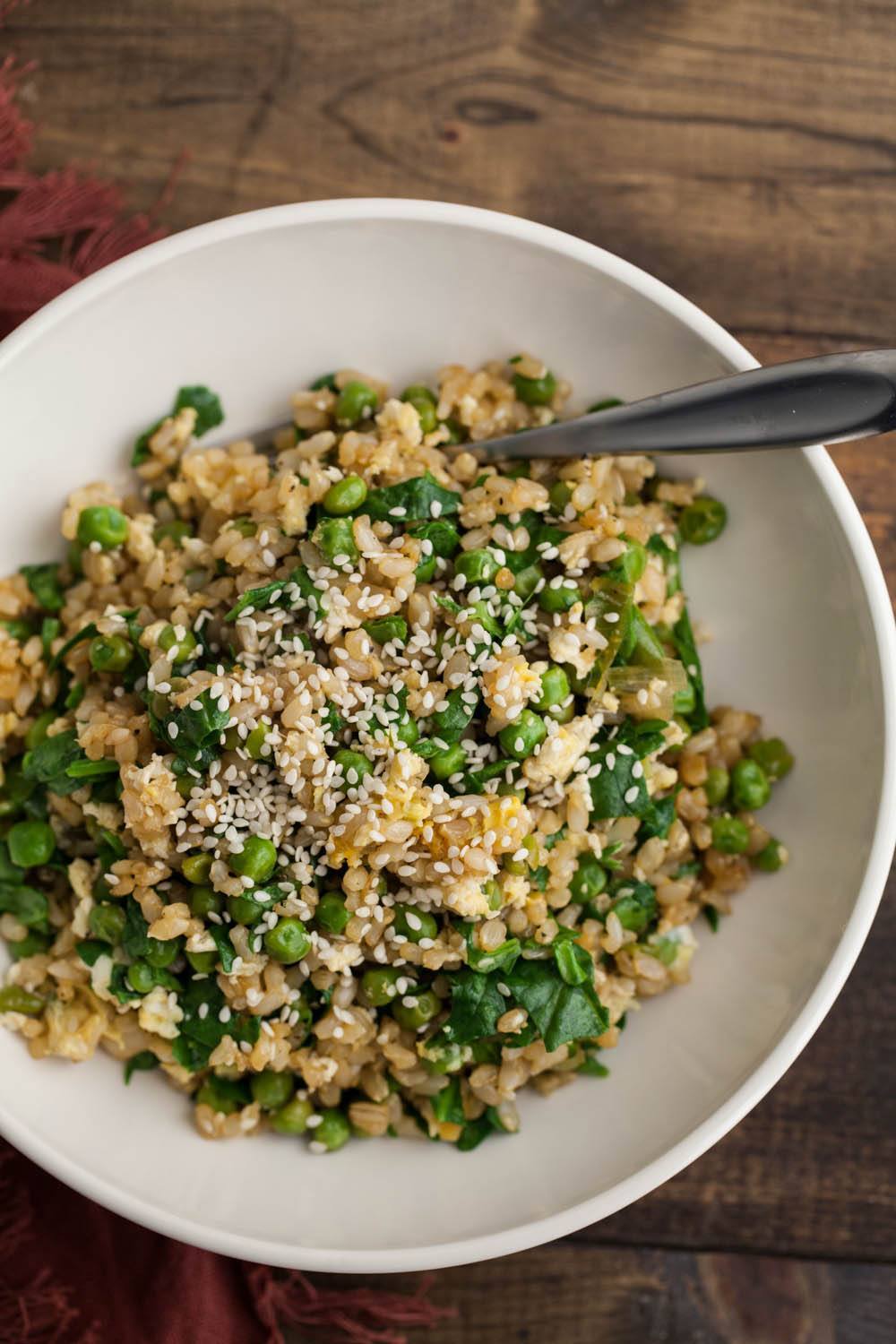 6. Spinach and Black Bean Quesadilla
Quesadillas are one thing M can tackle with ease and again, we can really throw whatever we have on hand. But of course, by now, you might notice my desire to each good protein (eggs/beans) and lots of spinach!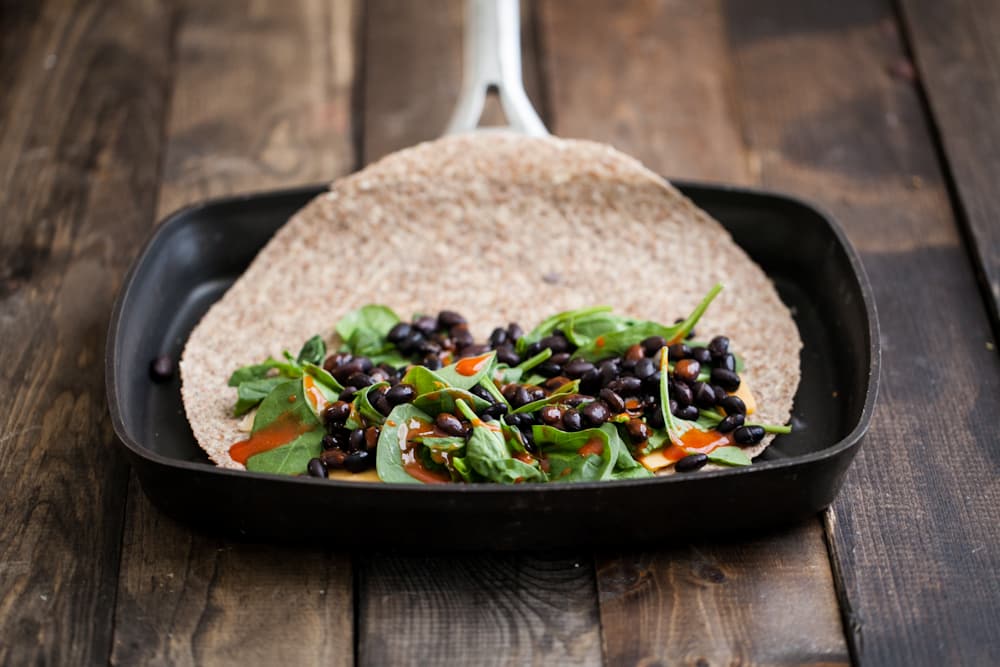 A favorite of mine in the spring, it's really less of a recipe and more of an easy guideline for a quick meal. I recently tackled doing something similar with green beans for summer.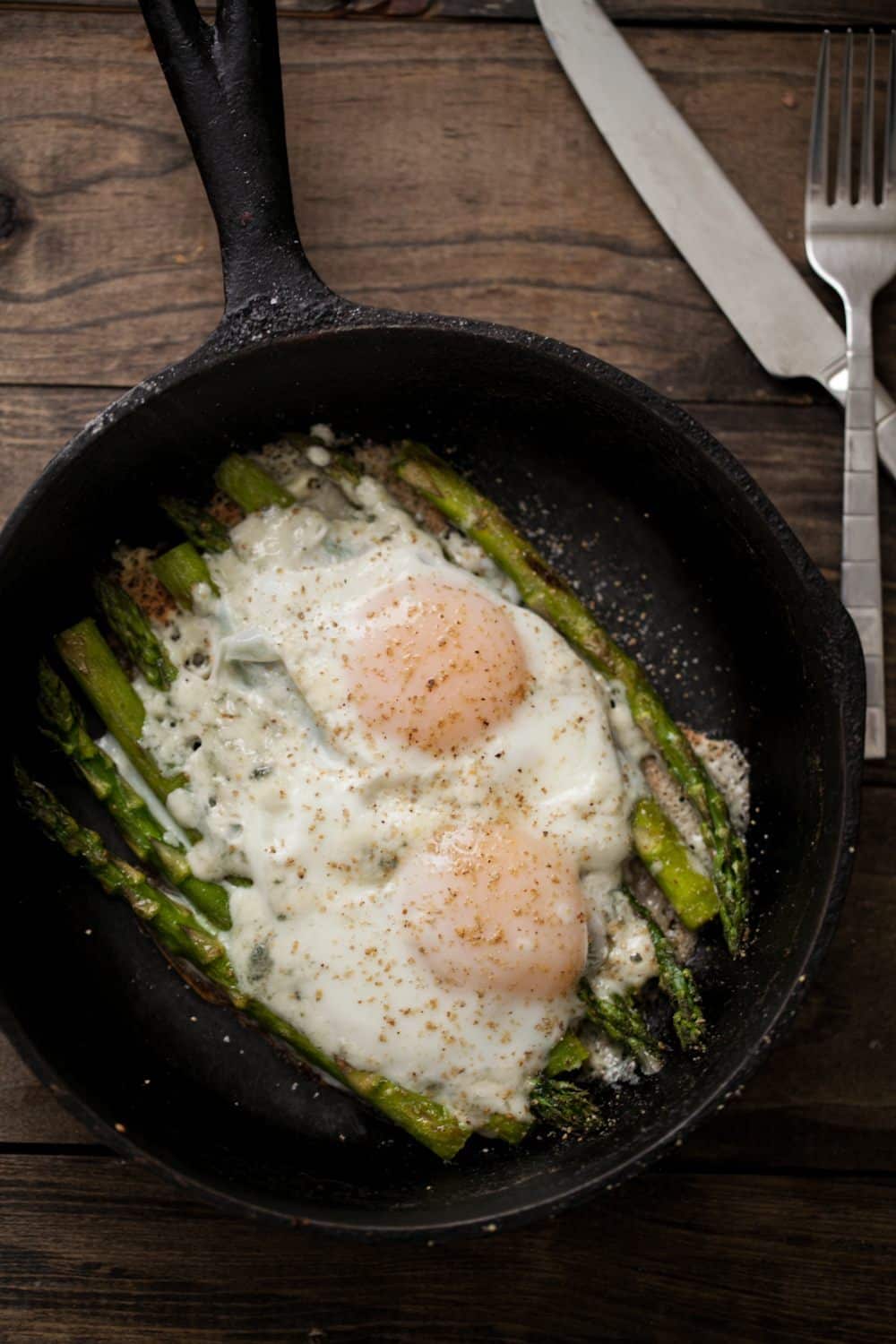 8. Vegetarian Egg Bake
A weekend treat- this takes a bit to bake but is really hands off in the prep side of things. I'd usually throw this in the oven, feed the baby, and then it was a win-win for everyone. I'd have a sleepy, well-fed baby and a hot breakfast waiting for me.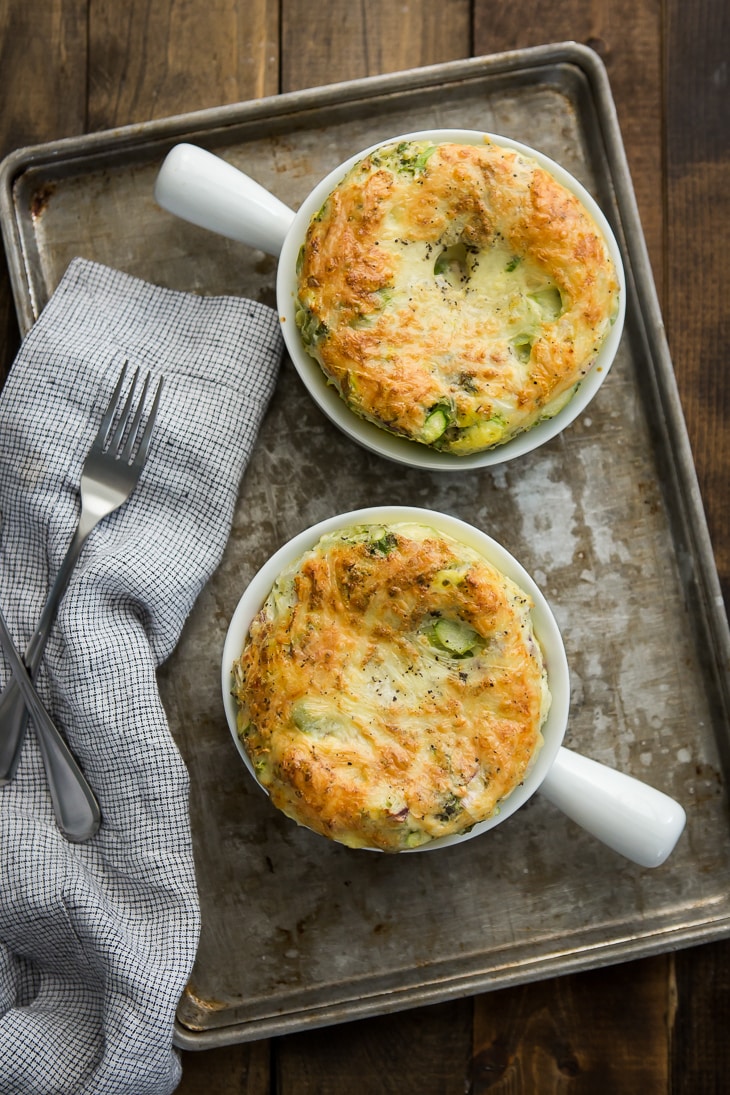 9. Carrot Salad with Miso-Lemon Dressing
We always have carrots around because they are cheap and easy to use. This salad comes together quickly and has one of my favorite dressings!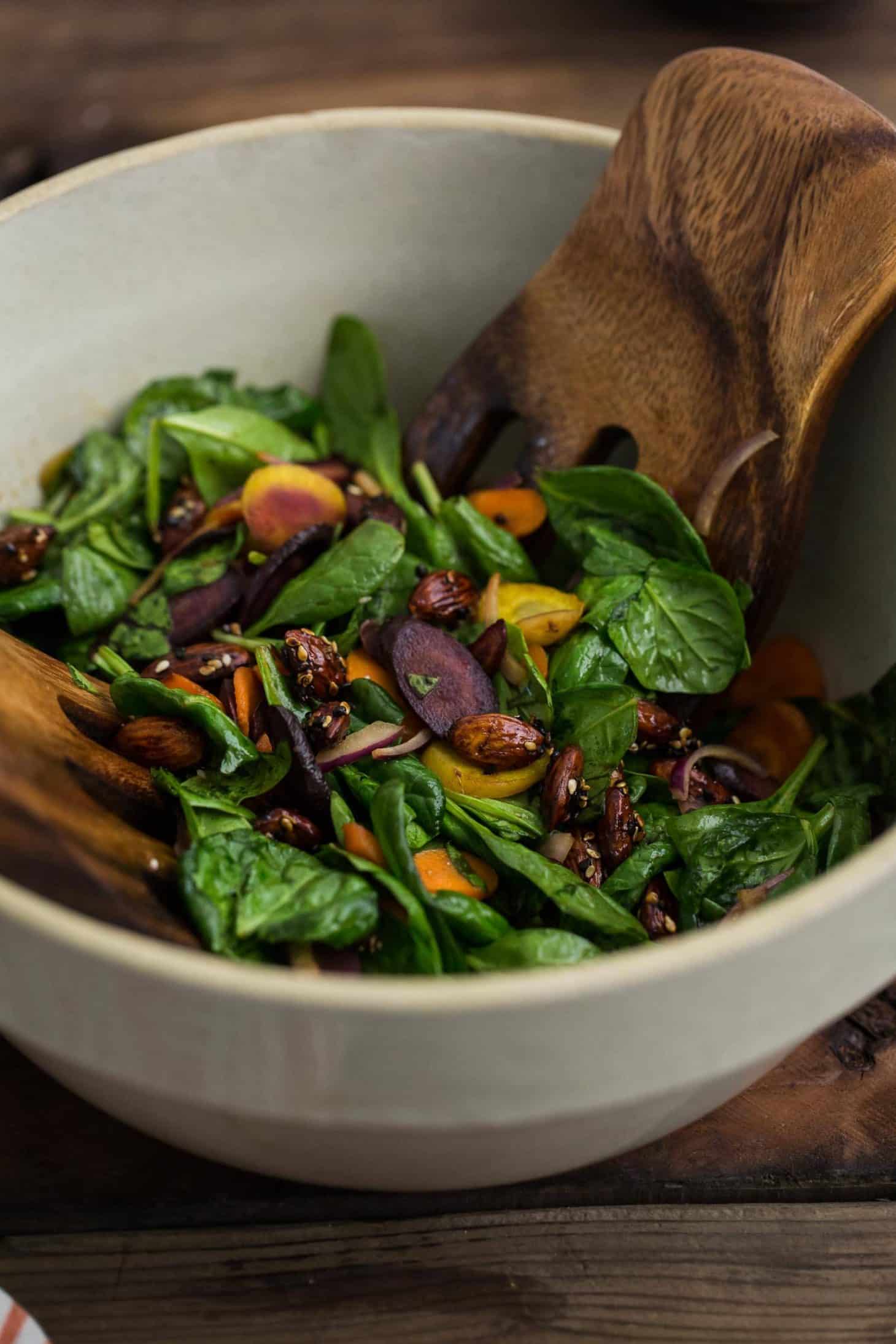 10. Buffalo Crumble
I wouldn't typically call this a quick meal because of the rice but given I would make a big batch of rice ahead of time, this meal comes together quick and the crumble can be used in a myriad of ways (not just to top salad!)