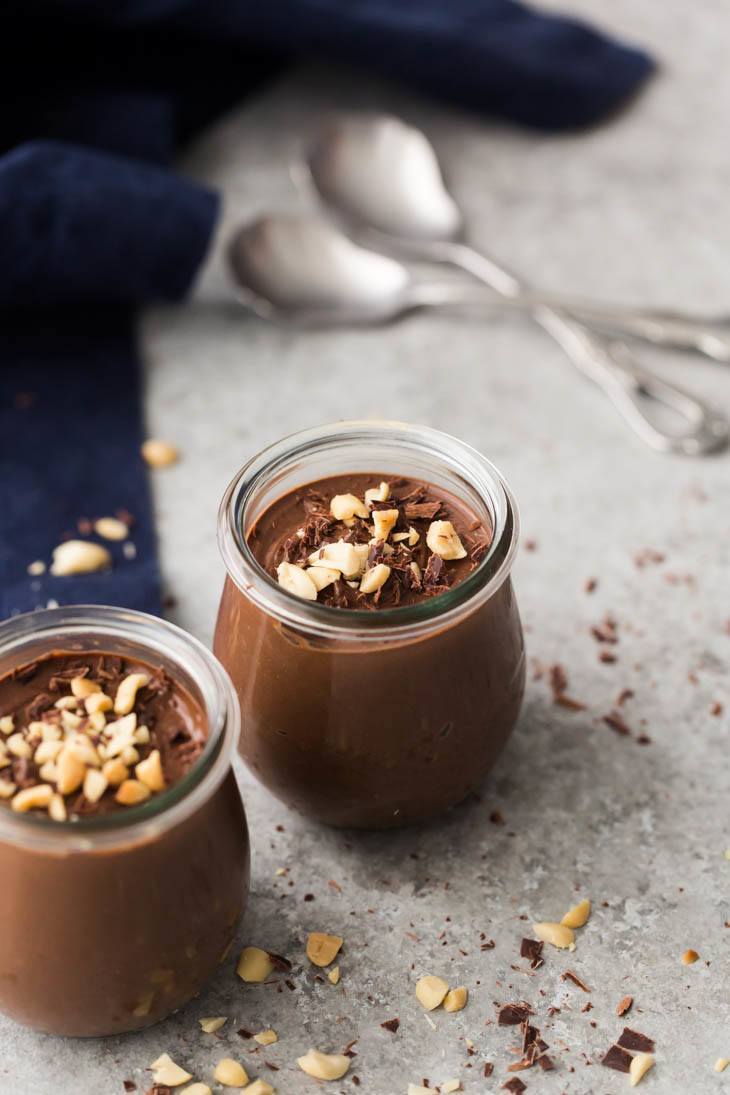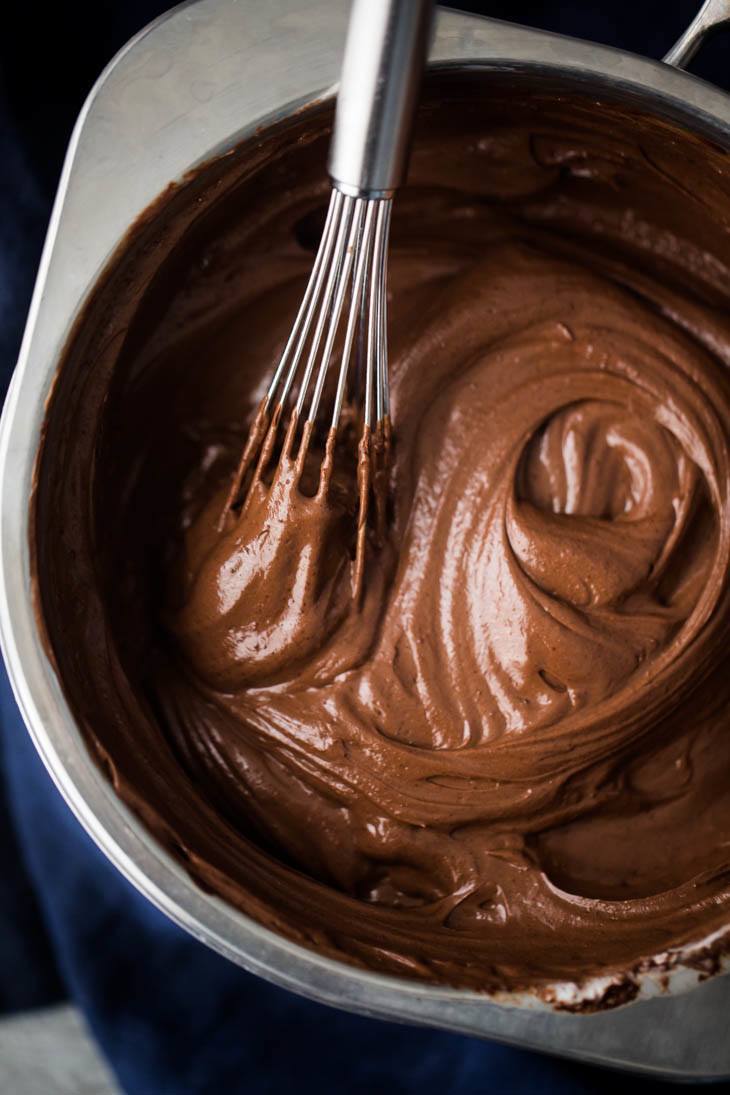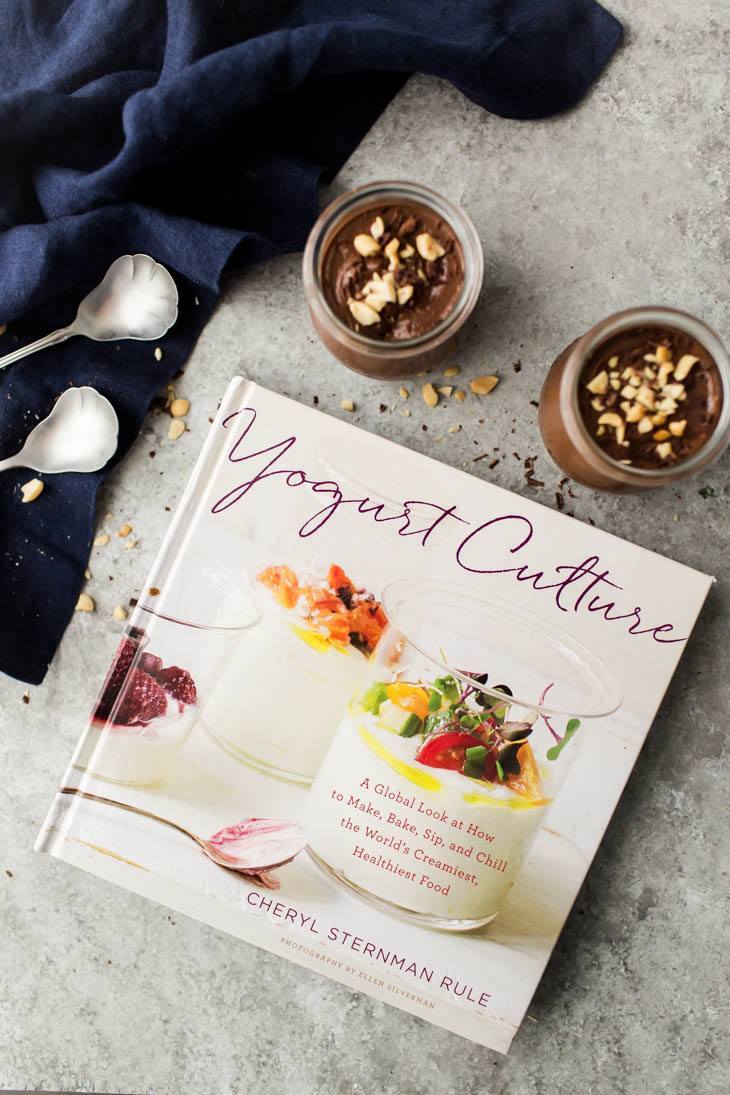 One of the things I love most about cookbooks is the near instant gratification I get after cracking open the book. There's no reading the first chapter or reading the end of the book before reading the middle (I was guilty of this as a child). One quick look of the recipes can usually tell me whether or not a book belongs on my shelf.
I picked up Cheryl's Yogurt Culture book in anticipation of her coming to Sacramento for a book party. I cracked it open and upon a couple flips, landed on these chocolate yogurt pots. To say I became excited is a bit of an understatement. I love chocolate mousse but it's a rare treat because it feels a bit more decadent than the average week deserves. These yogurt pots, after being chilled, have a similar texture that leaves one feeling like they've eaten the richest dessert when really, it's just yogurt and melted chocolate.
M and I are a bit addicted to the peanut butter/chocolate combination so I altered her recipe slightly to include a fluffy peanut butter center. I think almond butter would also be amazing. However, if you're just a straight chocolate fan, make Cheryl's recipe as is- you won't be disappointed.
About Yogurt Culture
Release Date: April 2015
Number of Recipes: 115
About the Book: Yogurt Culture is exactly what you could imagine: a book all about yogurt and recipes using yogurt. There's over 100 recipes for every meal and a set of solid yogurt making instructions. When Cheryl came to Sacramento, I had the opportunity to chat with her and one thing was apparent: she is excited about yogurt.
I think one of the things I love most about this book is how Cheryl explores yogurt within different cultures around the world. Yogurt is one of those ingredients that is pervasive in many cultures and so it is fascinating and inspiring to learn about new uses from a myriad of cultures.
Recipes I'm excited to try: When I went to the book party, Cheryl had brought with her a spread from the book. I was able to sample the Greek Yogurt with Lemon Vinaigrette, her homemade yogurt with different compotes, a delightful coffee concentrate, Eggplant Tahini Dip, and Labneh-Dimpled Brownie Tart.
While I have quite a few recipes bookmarked, I'm most excited about her Harvest Waffles, Labneh Spheres Preserved in Olive Oil, Labneh Stuffed Peppers with Feta, and Tiramisu (M is extremely excited about this one!)
Get more information on Cheryl's blog, 5 Second Rule and the official Team Yogurt website.
Print
Chocolate Yogurt Pots from Yogurt Culture
Author:
Prep Time:

10 mins

Cook Time:

10 mins

Total Time:

20 mins

Yield:

5

servings

1

x
7 ounces

high quality milk chocolate, finely chopped

1 ¾ cups

plain whole-milk greek yogurt

½ teaspoon

vanilla extract
Pinch of Salt
Confectioners' or granulated sugar, to taste (see note)

¼ cup

plain whole-milk yogurt

3 tablespoons

natural smooth peanut butter

2 teaspoons

honey

2 tablespoons

salted roasted peanuts, chopped
Chocolate shavings, for topping
Instructions
In a double boiler, heat the chocolate over barely simmering water, stirring until smooth. Turn off the heat but leave the chocolate over the warm water.
Slowly stir in the yogurt to the chocolate, eventually switching to a whisk. The goal is to do it at a pace that doesn't seize up the chocolate but allows the yogurt to warm up and meld with the chocolate. Once the mixture is smooth, whisk in the vanilla and salt. Taste and add sweetener if desired (see note). In a small bowl, whisk together the ¼ cup yogurt with peanut butter and honey. If peanut butter is cold/thick, heat briefly to loosen.
Pour half the chocolate yogurt into five jars, around 4 ounces each. Scoop of spoonful of the peanut butter into the middle of each jar, then top with remaining yogurt.
Place the yogurt in the refreigerator and allow to chill for 1 hour. Top with peanuts and chocolate before serving.
Notes
+ You may be tempted, as I was, to try dark chocolate in place of the milk chocolate. While it works, it's slightly tart and in my mind, requires quite a bit of extra sweetener.
+ I used honey across the board to sweeten the pots but I like the flavor of honey and chocolate together.
+If you would like to make Cheryl's original recipe (without the peanut butter middle), use 2 cups yogurt and 8 ounces of chocolate for the base and ditch the peanut butter/honey.
Featured Book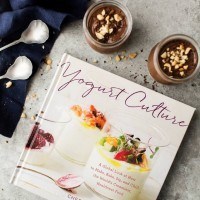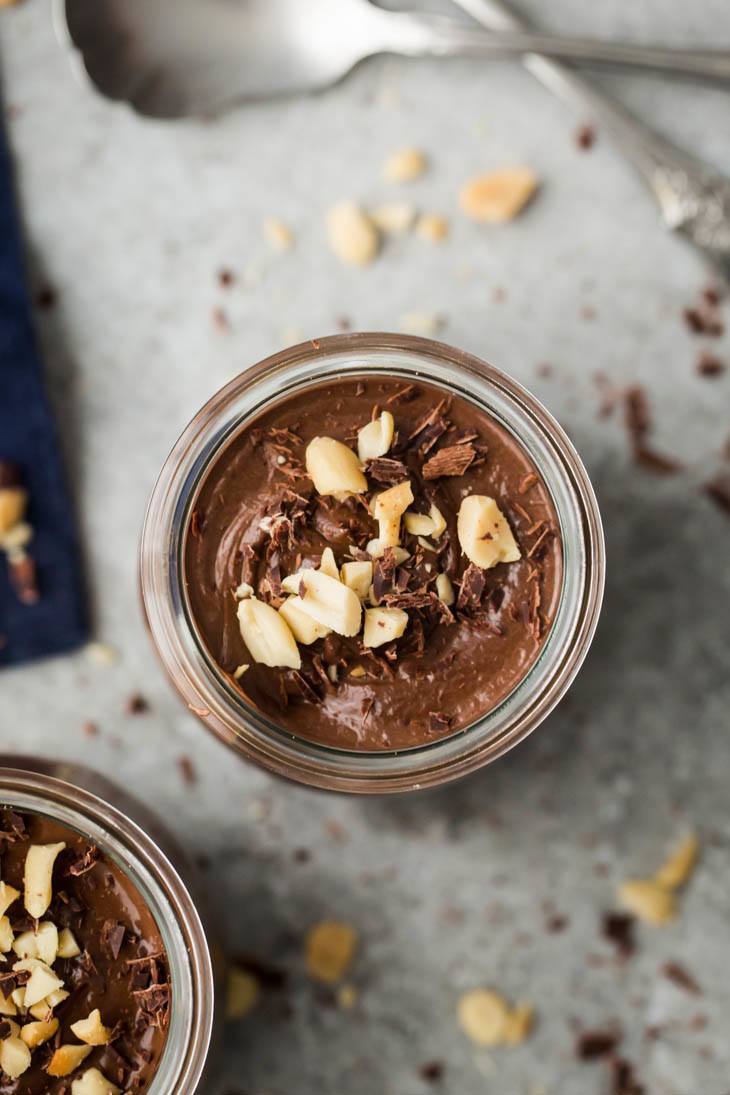 [Disclaimer- I purchased this book. All thoughts and opinions are my own.]