Classes end today.
I made it through my first year as a professor.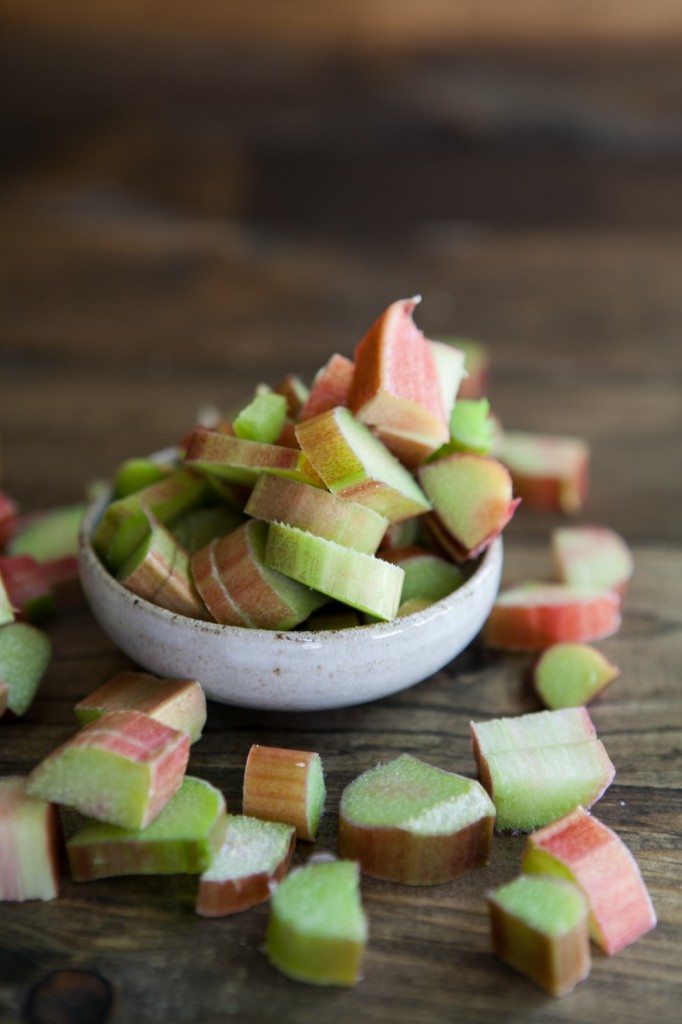 It's all still slightly overwhelming.  A year ago I was headed on a completely different path and applied to this job as a really shaky plan b (where plan a was buying a coffee shop.)  I walked in to my professors and I remember asking them, "I know there isn't a chance I will get this job, but will you write me a recommendation?"
And here I sit, a year later and a lot of knowledge gained.  I feel like for all the experiences and growth I've gained in the past four years since I graduated college, this year has taken the cake.  New job, new house, new singlehood, it's really a lot to take in.
I've realized though, it's been great.  Take for example yesterday.  I don't really teach on Tuesday's this semester so I:
1. Took a nice long walk with my dog in the cool morning air (it's seriously the perfect temperature out in the mornings right now.)
2. Relaxed with a big pot of coffee and watched the sun rise while grading a few papers.
3. Made banana pancakes and listened to records (I'm in love my my new Fleet Foxes record.)
4. Rode my bike to work, library, and the post office.  (I bought a 1976 Schwinn Continental last spring and only rode it twice since then- that's changing.)
5. Attended meetings, rehearsals, and spoke with students about life.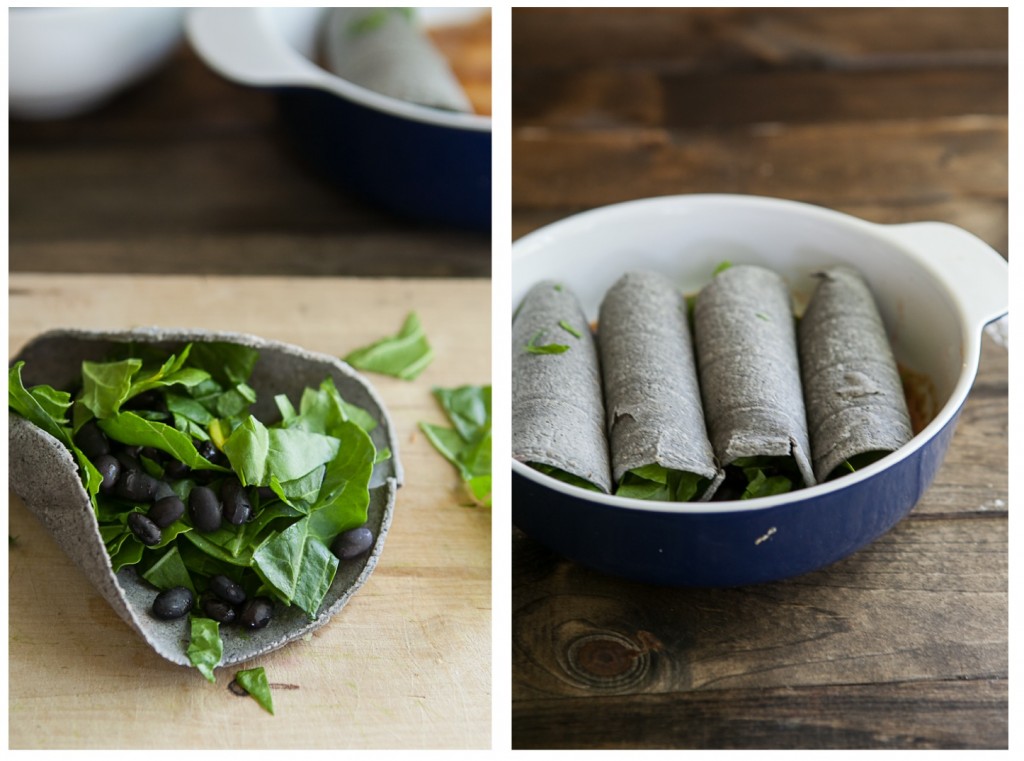 Sometimes I forget how lucky I am and how much I really do love my life for the small things.  I spend a lot of time comparing myself to others (which I try so hard not to do, but with the internet it's damn impossible.)  My life is far from perfect but I do things that make me happy and in the end, that's all that matter.  More and more I remind myself that happiness is what I need to follow, to pursue.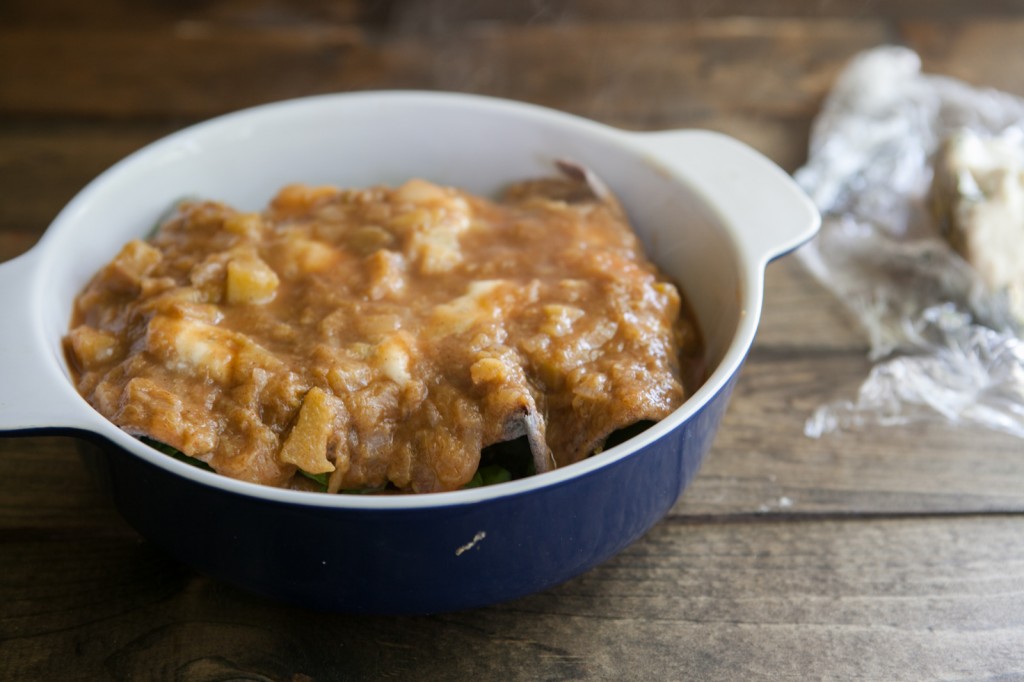 Take these enchiladas as another example of things that make me happy.
I don't think I would have made these for anyone else because I could have only imagined their reaction (something along the lines of rhubarb and enchiladas? What?)  I'm stepping out with recipes that I'm not sure how people will react (like radishes on pizzas.)  So today, I give you rhubarb on enchiladas.
I can assure you, rhubarb makes the perfect addition to a tangy, spicy, sweet sauce.  Because this blog has really honed in on eating seasonal, I'm trying to use rhubarb to the best of my ability in ways that aren't pies are crumbles (not saying the rhubarb pies are bad- I just feel like rhubarb has so many other great uses!)
A couple notes:  I used blue corn tortillas because that's what I have in my refrigerator.  You are can also use regular corn tortillas or even wheat tortillas.  Also, the filling is so simple that you could play around with it (maybe sub spinach or kale for the swiss chard.)  Really what makes these special is the rhubarb!
Print
Swiss Chard and Black Bean Enchiladas with Chipotle Rhubarb Sauce
Author:
Prep Time:

15 mins

Cook Time:

35 mins

Total Time:

50 minutes

Yield:

2

1

x
Ingredients
2 cups

diced rhubarb

¼

medium onion

1 tablespoon

olive oil

½

-

1

teaspoon chipotle powder

½ teaspoon

paprika

¼ teaspoon

salt

¼ cup

veggie broth

2 tablespoon

brown sugar

2 tablespoons

apple cider vinegar
Enchiladas:

½ cup

black beans
juice from

one

lime

1

clove garlic
pinch salt

2 cups

swiss chard
Cheese of choice (I used mozzarella)

4

-

6

corn tortillas
Instructions
Preheat oven to 375˚.
In a larger pot, heat olive oil over medium. Add in onions and saute until the onions become translucent, 4-5 minutes. Stir in rhubarb and continue to cook until rhubarb begins to soften, 3-4 minutes.
Next, add remaining ingredients. I start with ½ teaspoon of chipotle and taste at the end to see if I want more heat. Stir and bring sauce to a boil, then reduce to a simmer. Let cook for 10-15 minutes. Rhubarb will begin to break down and sauce will smooth out (although, I left a few chunks of rhubarb.)
For filling, heat lime juice in a skillet over medium-low. Add in garlic and cook for 1 minute. Stir in beans and salt, cooking until beans are hot. Remove the swiss chard stem and shred greens. Stir in to beans and cook for one minute. Chard should barely be starting to wilt.
To assemble enchiladas, spread ¼ cup the rhubarb sauce in the bottom of an 8x8 pan (or something similar.) Have a warm water bath ready and dip each corn tortilla in the water (or you can dip it in the sauce as well) for 10-15 seconds. Remove and fill with bean mixture then carefully roll. Place seem side down in pan. Repeat with the remaining corn tortillas. I choose to only put cheese on top, but you can also toss cheese in each shell.
Add desired amount of cheese on top and cover with remaining rhubarb sauce. Bake for 20-25 minutes. Cheese should be melted and rhubarb sauce should be bubbling.