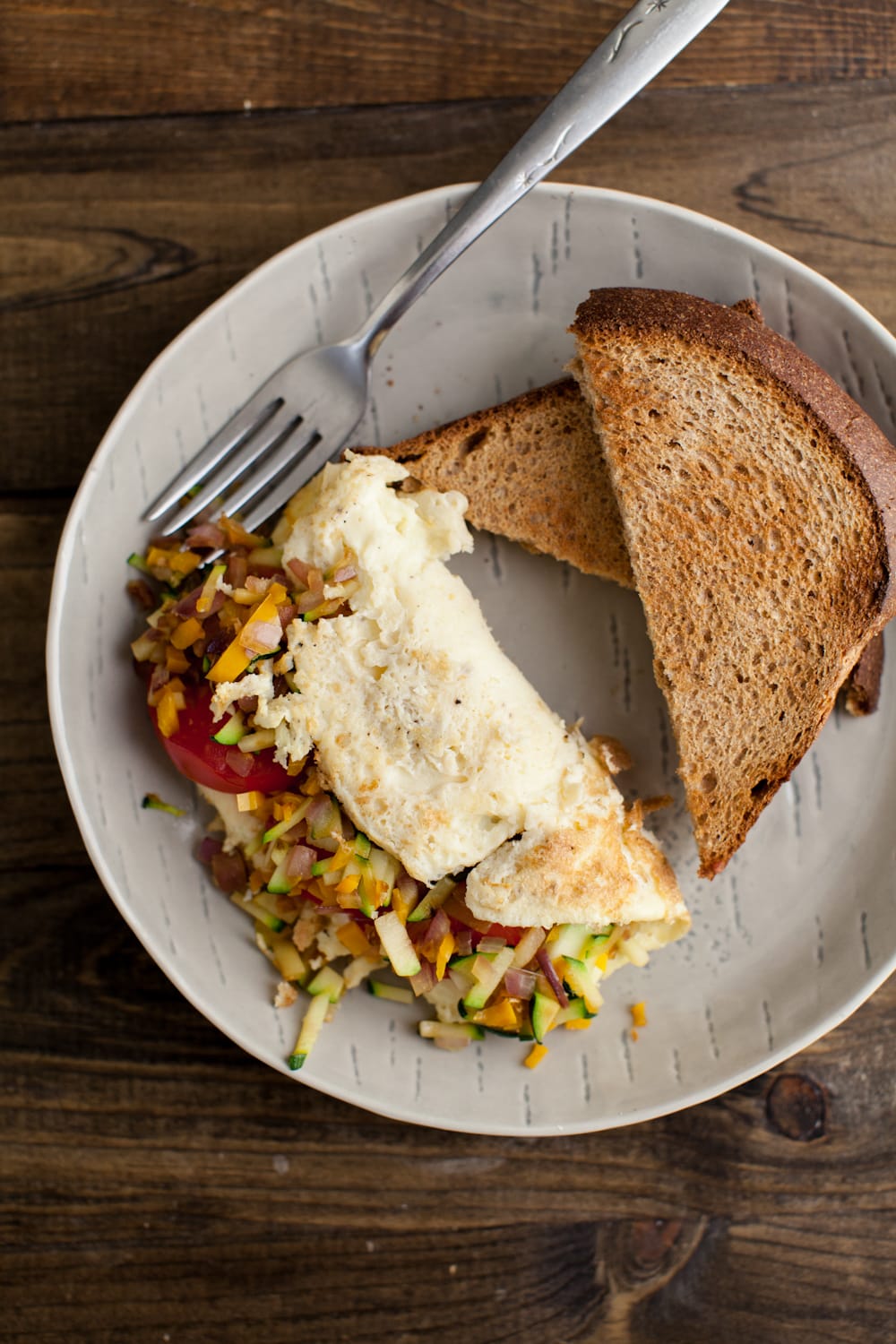 While vacation is nice, there is something about coming home and getting back in a routine that feels comforting. I feel that I've missed out quite a bit on summer in California, especially with produce, as I worked on the cookbook. Now that the recipes are done, I can settle back into my normal shopping and eating habits. I woke up early to get down to the farmers' market on Sunday, even though I'm learning there isn't a time early enough to avoid the chaos of the Sunday market. I picked up tomatoes, peppers, corn, kale, onions, berries, peaches, grapes, avocados (the list goes on- I shouldn't be allowed to go hungry).
I promised M brunch when I got home and this omelette was the main event, overflowing with the goodness of summer. It's a rough estimate of the veggies and really you can use anything- kale, mushrooms, sweet corn, avocado, etc. My favorite combination for an omelette is sweet peppers, corn, cilantro, and goat cheese!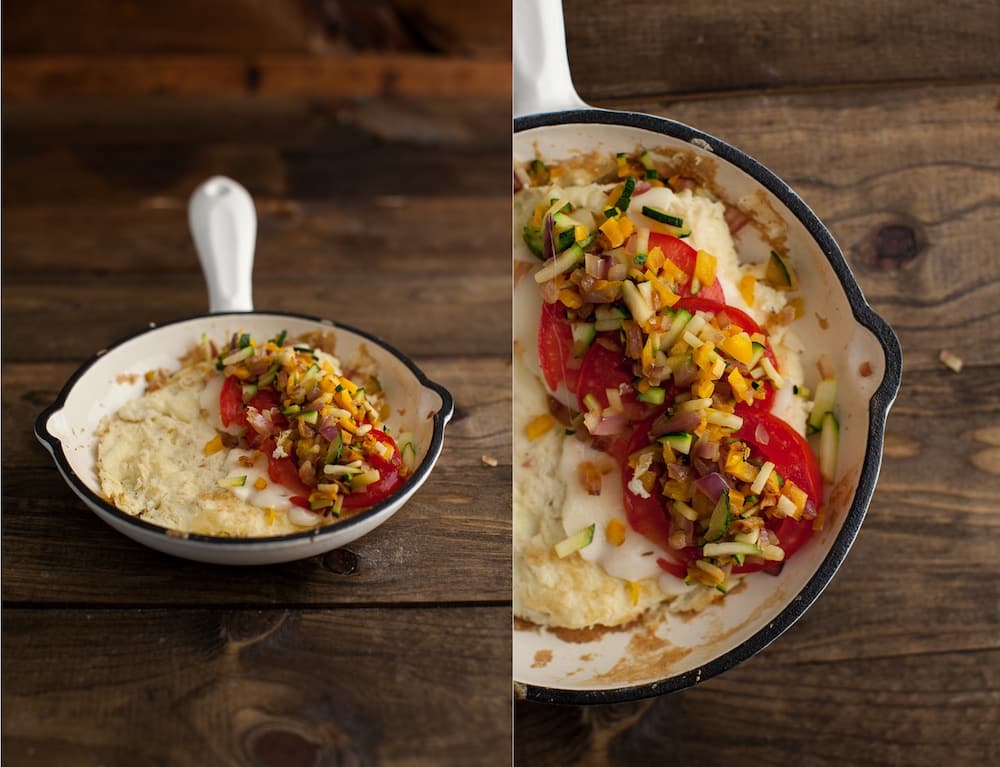 Print
Ingredients
Filling

1 tablespoon

olive oil

½

small red onion

1

yellow or orange sweet pepper

½

small zucchini

1

ripe tomato

2 ounces

fresh mozzarella or goat cheese
omelette

1 tablespoon

butter

4

large or extra large eggs

4 tablespoons

whole milk

½ teaspoon

black pepper

¼ teaspoon

sea salt
Instructions
In an 8" skillet, heat olive oil over medium-low heat. Dice onion, pepper, and zucchini into small pieces. Add onion to skillet, cooking for 3-4 minutes then add zucchini and pepper. Stir and cook for another 3-4 minutes, until zucchini is tender. Remove from skillet and set aside.
Melt ½ tablespoon butter in the 8" skillet, swirling until the bottom of the pan is covered. Whisk together 2 eggs,2 tablespoons milk, ¼ teaspoon black pepper, and ⅛ teaspoon sea salt until eggs are slightly frothy. Pour into the hot skillet. As the bottom of the eggs set, lift up the side of the eggs with a spatula and let uncooked eggs run under the cooked eggs. Continue until egg is fairly well set. Carefully flip the omelette over and sprinkle 1 ounce cheese, half the tomato, and half the veggies on one side. Fold over and remove from pan. Repeat with remaining eggs.