In the upcoming weeks, you may notice some changes (big and small) around the site. I'm making it easier to find recipes, updating the resource sections to include a bit more information, and cleaning up the site so that it's easy to use across devices. During this process, I'm also introducing a few new series/features in hopes to further inspire you in the kitchen.
The first of these new series in one I'm calling Base Recipes. I share a wide variety of recipes on this site but one of the most useful things I've learned is to have a pocket full of recipes that I can continue to adapt. These recipes are great for eating seasonally and for not wasting food. These base recipes are the building blocks for 95% of my meals. My goal with these post is to not only give you the recipe but also give you ideas, both with ingredients and with other recipes from around the internet. These are meals that fresh farmers' market produce gets used in and also the meals that aid in cleaning out the refrigerator.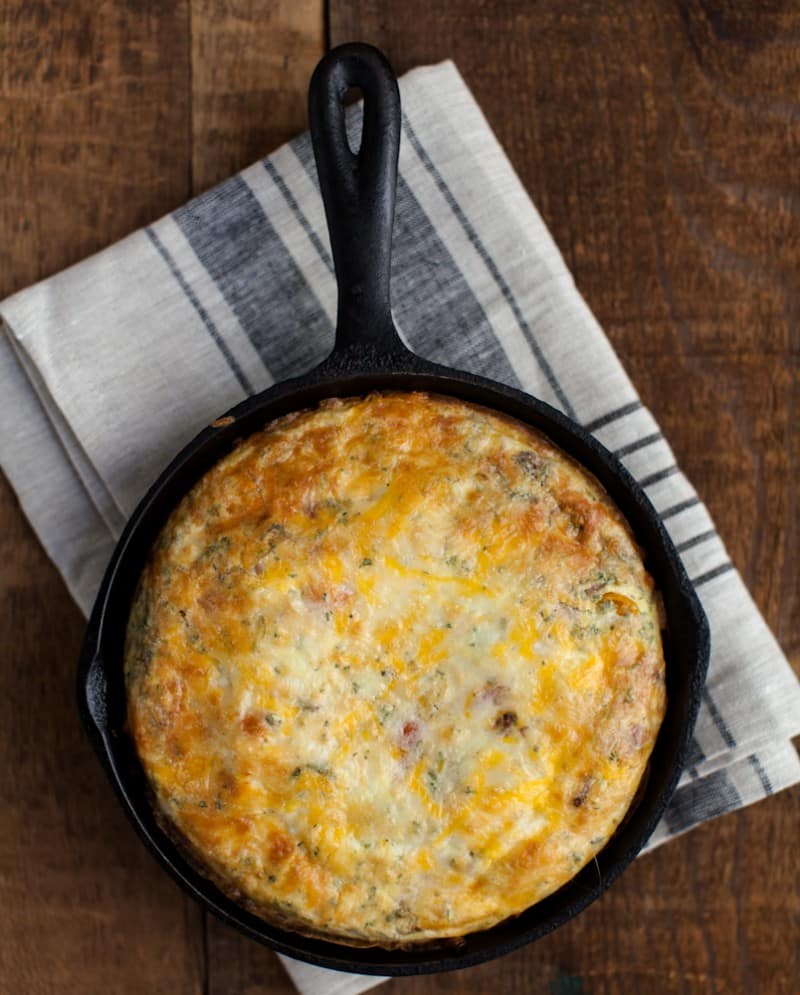 Since it's a long weekend, I thought it appropriate to share my favorite brunch/light dinner recipe. A frittata is a great, gluten-free base recipe that takes less than 30 minutes to assemble. Frittatas are often our go-to weekend breakfast and our occasional go-to dinner. Frittata combinations are endless which makes this a key base recipe to have.
Ideas for ingredient choices:
Herbs and Spices:
Whisked into eggs:
Rosemary
Parsley
Thyme
Cilantro
Dill
Fennel
Basil
Oregano
Cooked with Vegetables:
Curry Powder
Cumin
Smoked Paprika
Vegetables:
Added in Raw:
Tomatoes
Peas
Zucchini
Green Onions
Cooked before (in skillet or roasted):
Onions
Garlic
Peppers
Sweet Potatoes
Beets
Winter Squash
Broccoli
Cauliflower
Potatoes
Brussels Sprouts
Fennel (the bulb)
Eggplant
Mushrooms
Greens:
Spinach
Swiss Chard
Kale
Arugula
Beet Greens
(I usually wilt these for 1 minute before pouring egg mixture into the skillet)
Cheeses:
Blue
Goat
Feta
Mozarrella
Cheddar
Parmesan
Gouda
Havarti
*I also will toss in leftover cooked grains such as millet, quinoa, sorghum, brown rice, wheat berries, kamut, etc. These grains help add a slightly chewy and heartier texture.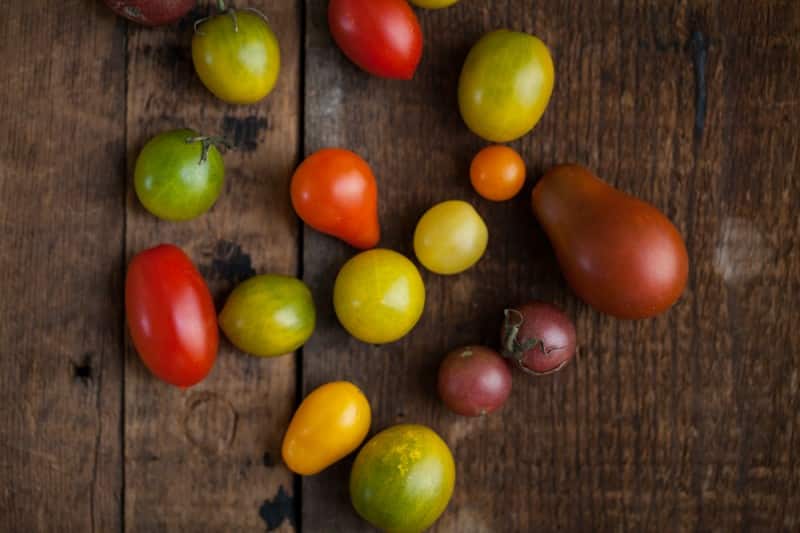 Play the mix and match game with favorite flavors from the lists or use these recipes for inspiration:
From the NE archives:
(Frittata from today's images: Sautéed onion, Rosemary, Oregano, Heirloom Cherry Tomatoes, and Harvarti Cheese)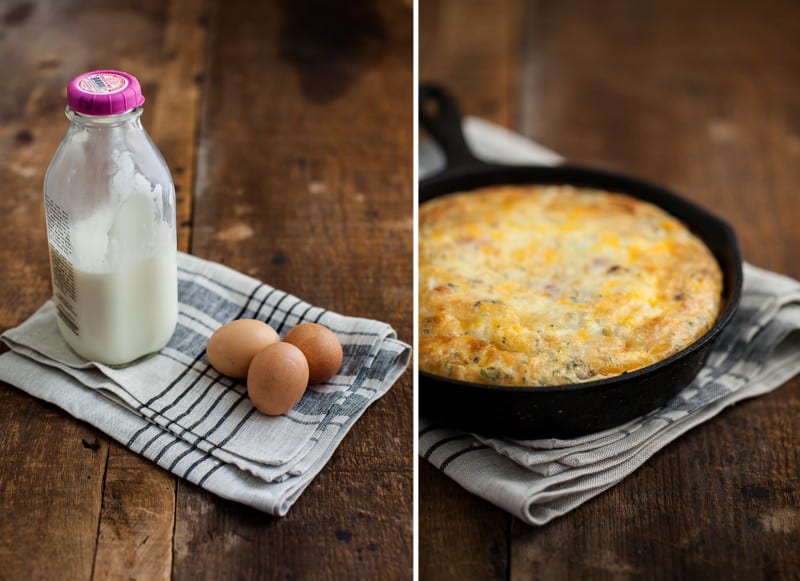 Base Recipe: There are many different ways to cook a frittata and the egg/milk ratio can also differ. This is the recipe I stick with because it creates a light and fluffy final product. Of course, feel free to play around!
Print
New Series | Base Recipes: Frittata
Author:
Yield:

4

1

x
Category:

Brunch/Dinner
1 tablespoon

olive oil

8

large eggs

½ cup

whole milk

½ teaspoons

salt

½ teaspoon

black pepper
Instructions
Preheat oven to 400˚.
If sautéing vegetables, heat 1 tablespoon olive oil in an 10" cast iron (or other oven-safe) skillet over medium-low and cook vegetables. If not sautéing vegetables, heat olive oil alone.
Whisk together eggs, milk, salt, and pepper. Pour into skillet and cook for 5-6 minutes until bottom is set. Sprinkle of fresh vegetables and cheese. Transfer to the oven and bake for another 10-12 minutes until puffed up, doesn't jiggle, and is slightly browning. Remove and let cool slightly before serving.
Notes
*Often I'll make this recipe for 2 people by cutting the recipe down to 4 eggs and ¼ cup milk. Adjust the cooking time down to 8-10 minutes.